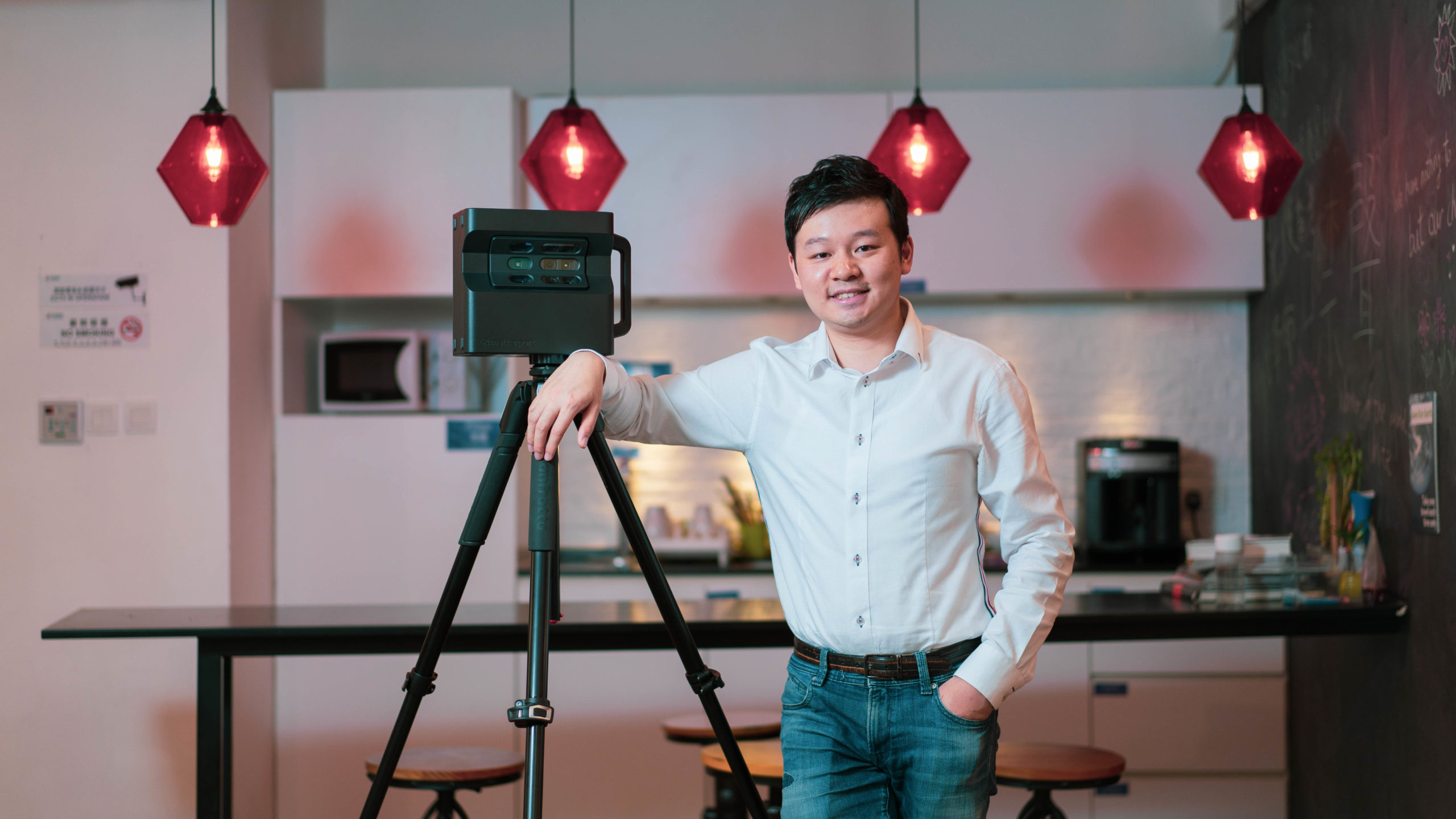 Instead of giving up in the last moment before dawn, press on for one more second in the darkness. You may find your way out.
Technologies such as virtual reality (VR) and augmented reality (AR) have changed how video games are played and applied. Mobile games such as Pokémon Go and the VR rollercoaster at Ocean Park are perfect examples. Have you ever thought about using innovation to promote tourism? Lucas Leung (BBA in Hotel and Tourism Management 2013) founded TraVR HK Limited a few years ago, with his eyes set on revolutionising the industry with technology.
Disney Internship Leads to a Career in Tourism
Besides aviation, cruise, hotel and sightseeing, tourism also covers MICE (meetings, incentives, conferences, exhibitions). On the day of the interview with Lucas, we were greeted by a one-metre tall robot hostess that self-navigates using a 3D model of the premises. "As the robot guides guests to where they want to go, it simultaneously collects data such as which group of visitors would like to go to which booth. It's very useful for organisers to evaluate the outcomes of events."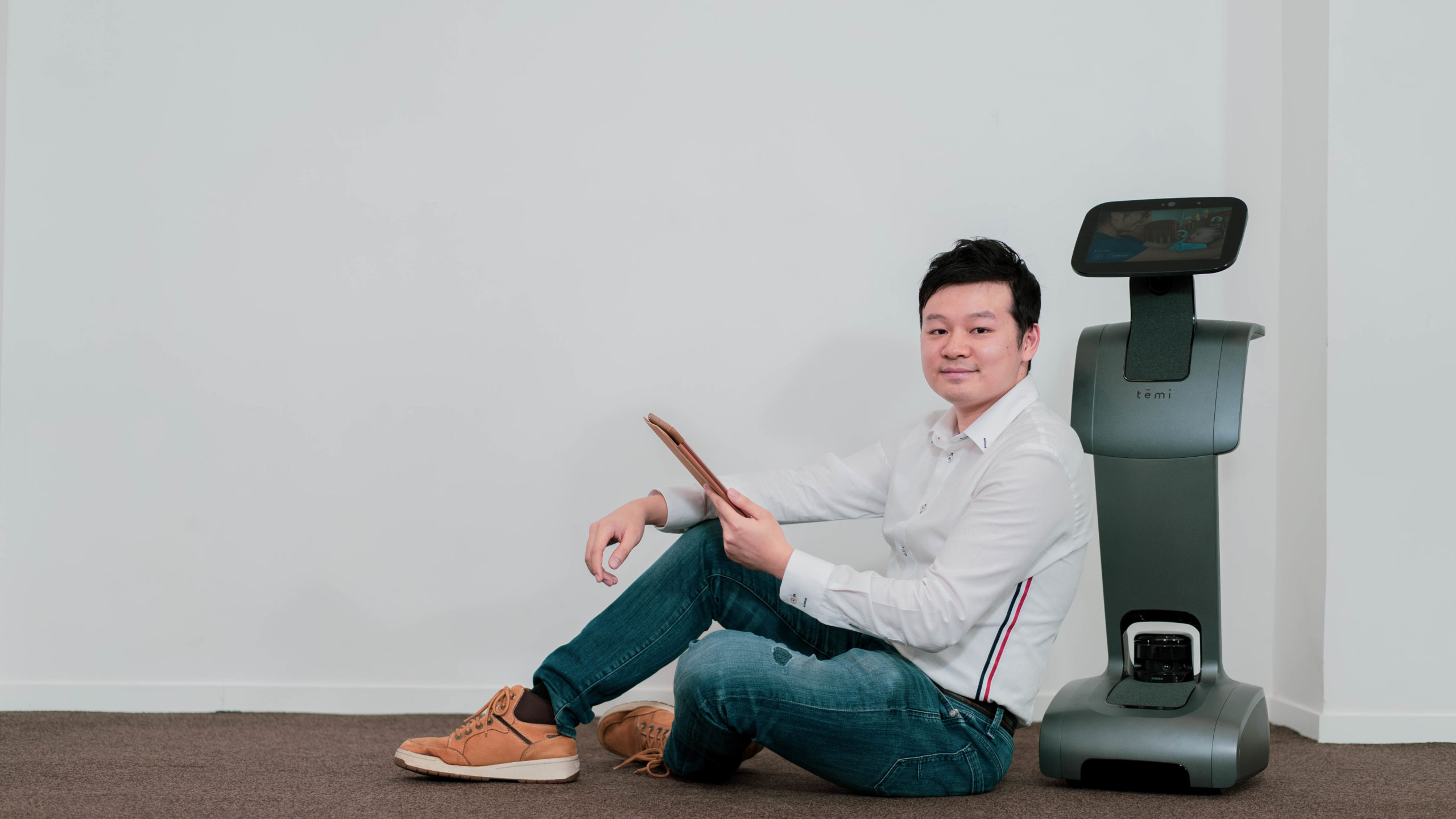 The interview team is greeted by Lucas and a robot hostess on the day of the interview. The robot follows him to escort the team to his office.
It is hard to believe that Lucas has no background in information technology even though he is familiar with the latest advancements. During his three years at university, interning at Disney in Orlando, Florida in the U.S. was his most unforgettable experience. "I was with Cirque du Soleil at the theme park, responsible for daily operations. Working with performers and employees from different parts of the world, getting to understand different cultures and the ways people do things allowed me to gain valuable knowledge about theatre and theme park management. It solidified my passion for tourism."

Lucas (centre) interns for Cirque du Soleil at Orlando Walt Disney World. It was a memorable experience that strengthened his determination to devote himself to tourism.
Lesson from CUHK Entrepreneur Day: Revolutionise the Tourism Ecosystem with Innovation
After graduation, Lucas was offered a management trainee position at Swire Travel, a subsidiary of Swire Group. He was given the chance to rotate across different departments. He learnt about aviation and hotel operations with the Ticketing Department and assisted with the planning of a large event with the MICE team. He also supported to organise a cruise to Taiwan with 4,000 passengers for a renowned international kindergarten. After training was over, he was assigned to the Account Servicing Department, responsible for managing corporate accounts such as banks and hotel groups. He has accumulated plenty of knowledge and experience in the industry from this job.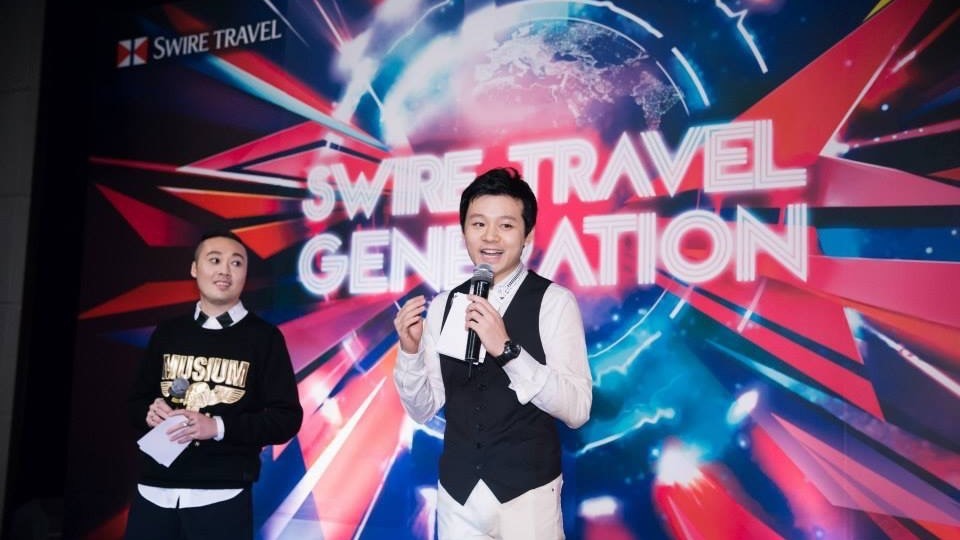 Lucas was Chairman of the Recreation Committee when he worked for Swire Travel. Here he acts as MC for the company's annual dinner.
At that time, innovation and technology were all the rage and revolutionised many industries. E-payments for the financial sector and ride-hailing apps for the transportation sector were notable examples. These success stories made Lucas wonder: How come there was no tourism specific innovation? At the time, he was also a frequent guest at CUHK Entrepreneur Day, where he picked up latest trends and learned from the experience of start-ups. VR games presented him a life-changing opportunity. "The 360-degree panorama feature in VR is perfect for introducing tourist attractions and for clients to select hotels and venues. It gives clients a taste of being at the location, which is far superior to videos, photos or text descriptions." Lucas took the plunge to start his own company in 2017.
All Things Are Difficult Before They Are Easy, But No Satisfaction Compares
Starting from scratch was worlds apart from working in the sheltered environment of a large corporation. "When I represented an established big name in business negotiations, it was easier for me to get the best deal. Now that I'm running my own start-up, industry network only got me one foot on the ladder. Ultimately other parties only care about how much value you can add to their business." Initially, in consideration of cautious financial control, Lucas tried to cut costs and increase profits by using the study room in a public library as his mobile office. Since no calls were allowed, every call he made to his clients had to be done away, and back to work in the study room again. It was not a tough but memorable moment .
Fortunately, the seeds he has sowed are starting to bear fruit. More and more organisations are open to using VR as a promotional tool. "My first client was referred by a CUHK alumna. It was a VR Q&A game for a tourism bureau. The gimmick was that contestants needed to look for the clues in the 360-degree panorama." As more partners joined his cause, the company became better established and business has started to pick up. Clients now include tourism bureaux, airlines, hotels, travel agents, event production companies and wedding planners.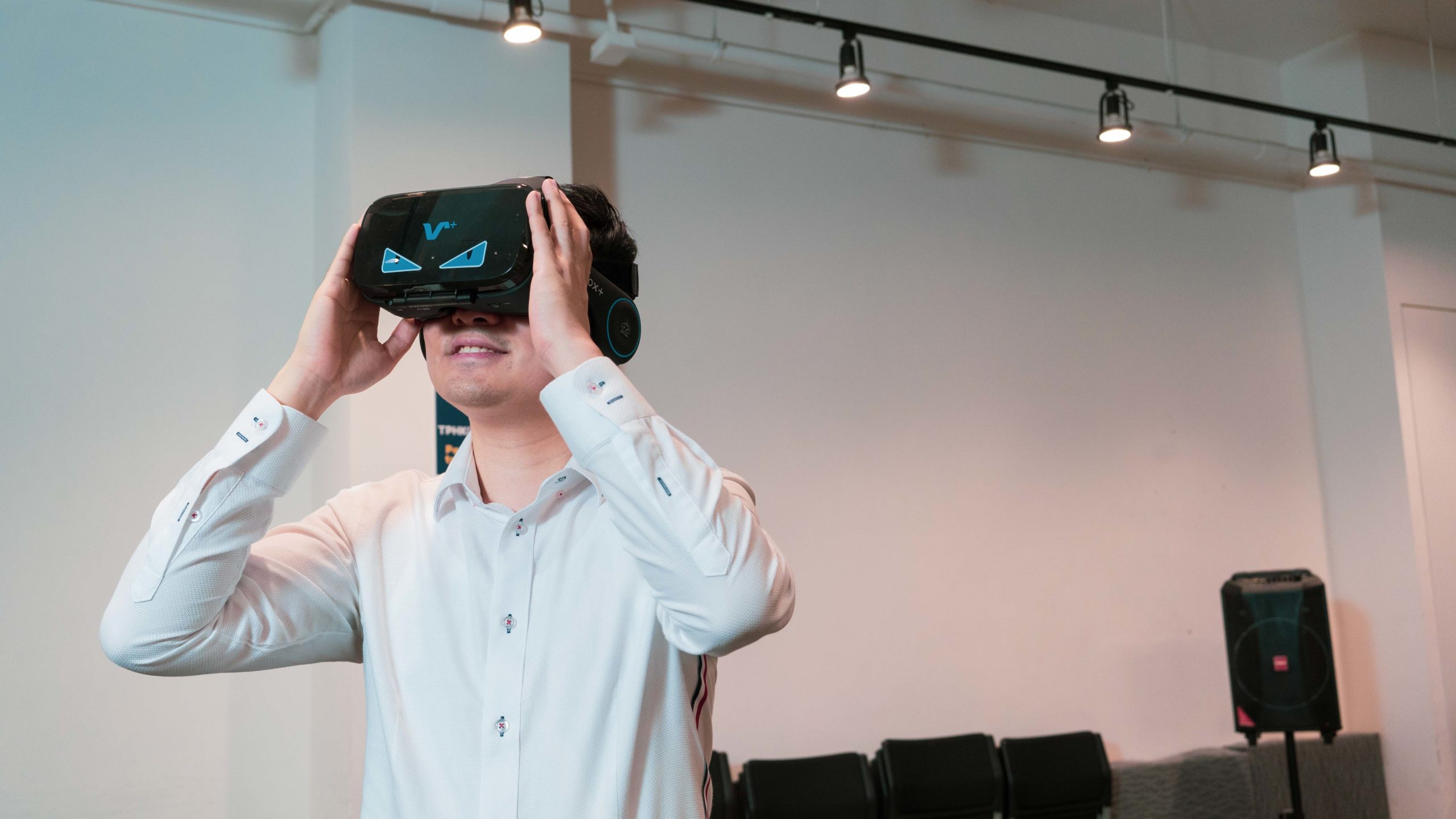 At the start Lucas was short of funds and equipment. He only had a few pairs of VR goggles won in a lucky draw, but thanks to his creativity and extensive network, he was able to complete his first job.
Lucas says he prefers the challenge of running a start-up to embracing comforts under the big names. "Of course, it means a lot of hard work and you could be quite broke in the first few years, but you can turn your ideas into reality. You're in control of your own destiny."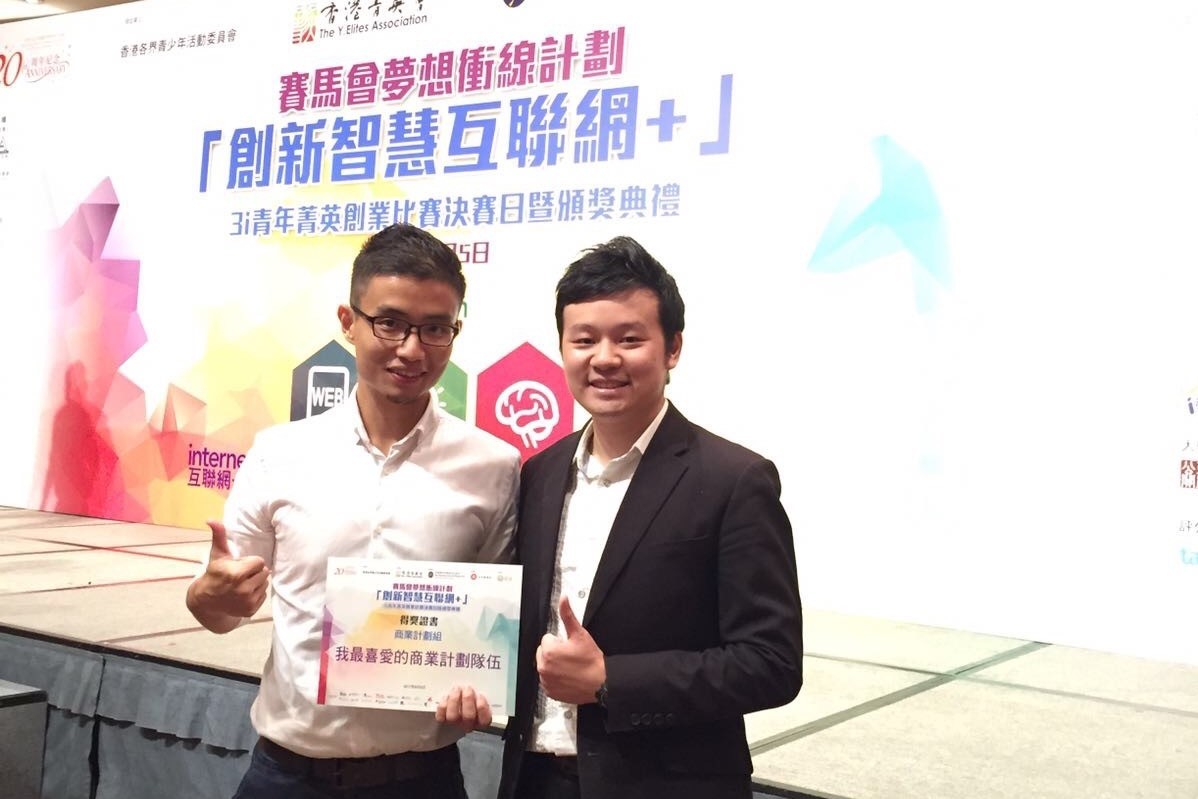 Lucas (right) wins My Favourite Team Award, Business Proposal in the Furlong Scheme 3i Entrepreneurship Awards organised by the Hong Kong Jockey Club.
Anime Serves As Inspiration to Overcome Hurdles
In terms of revenue, Lucas's main business is VR content production, but it is just a small part of his grand scheme. "We want to create a VR travel hub that hosts and streamlines all travel-related VR resources for different agents and platforms to use. We can also provide add-ons such as allowing users to decorate the venue in VR. Our ultimate goal is to provide one-stop technologies and solutions that can take the tourism industry up another notch!"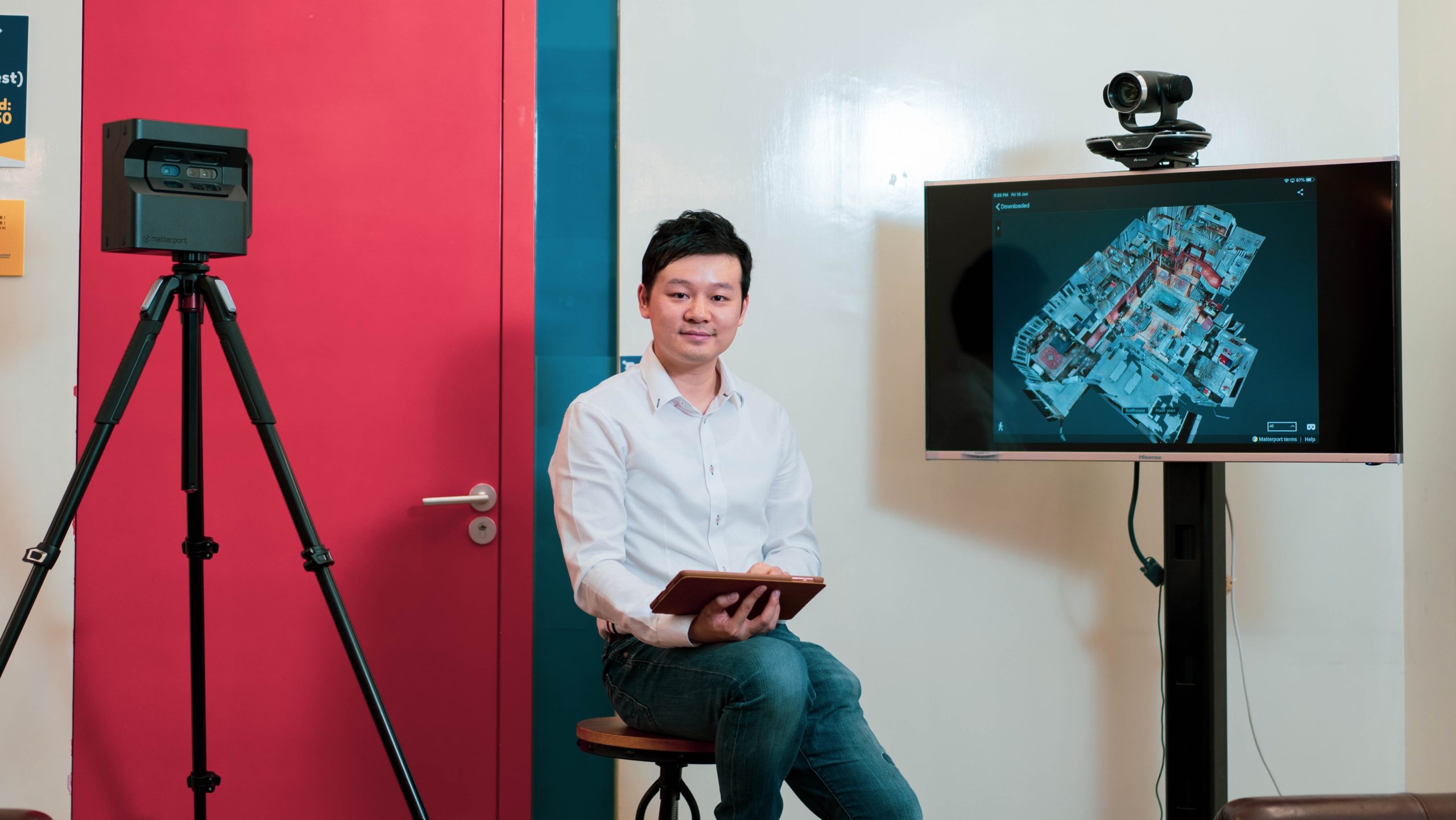 The camcorder next to Lucas can quickly scan indoor environments to create 3D models, which is much more cost-efficient than traditional interior design software.
Lucas acknowledges that there are even more challenges ahead of his start-up: the global VR travel market is still its infancy, and VR applications have not been popularised, but he is fully confident in the future of his business. "We believe the market will eventually develop a breakthrough software. By then our competitors won't be able to copy our business model because they haven't had foresighted master planning and positioning in the VR market."
Lucas is not an anime fan per se, but the Chinese name of his company was inspired by an element in a Japanese anime he watched by chance. It means: 'an inner energy that does not give up'. He aspires to be the protagonist of the story to achieve his goals with unwavering will.