Each year, nearly 2,000 freshmen join the family of CUHK Business School. They are rough diamonds, ready to shine both in business world and in life – all it takes are guidance and inspiration from the right ones. This is where our alumni chip in: they have been there, and they have triumphed over all challenges along the way too. With their experiences at work and in life, they are like beacon in the dark, capable of guiding freshmen through the course of their pursuits with words of wisdom or provocative conversations.
The Mentorship Programme is a great platform for alumni and students to strike sparks off each other. It is an enriching experience for both parties, with the former being wind beneath the latter's wings as they fly high. We have talked with a few participating alumni about their experiences as a mentor.
"Ten years in mentoring enriches my life."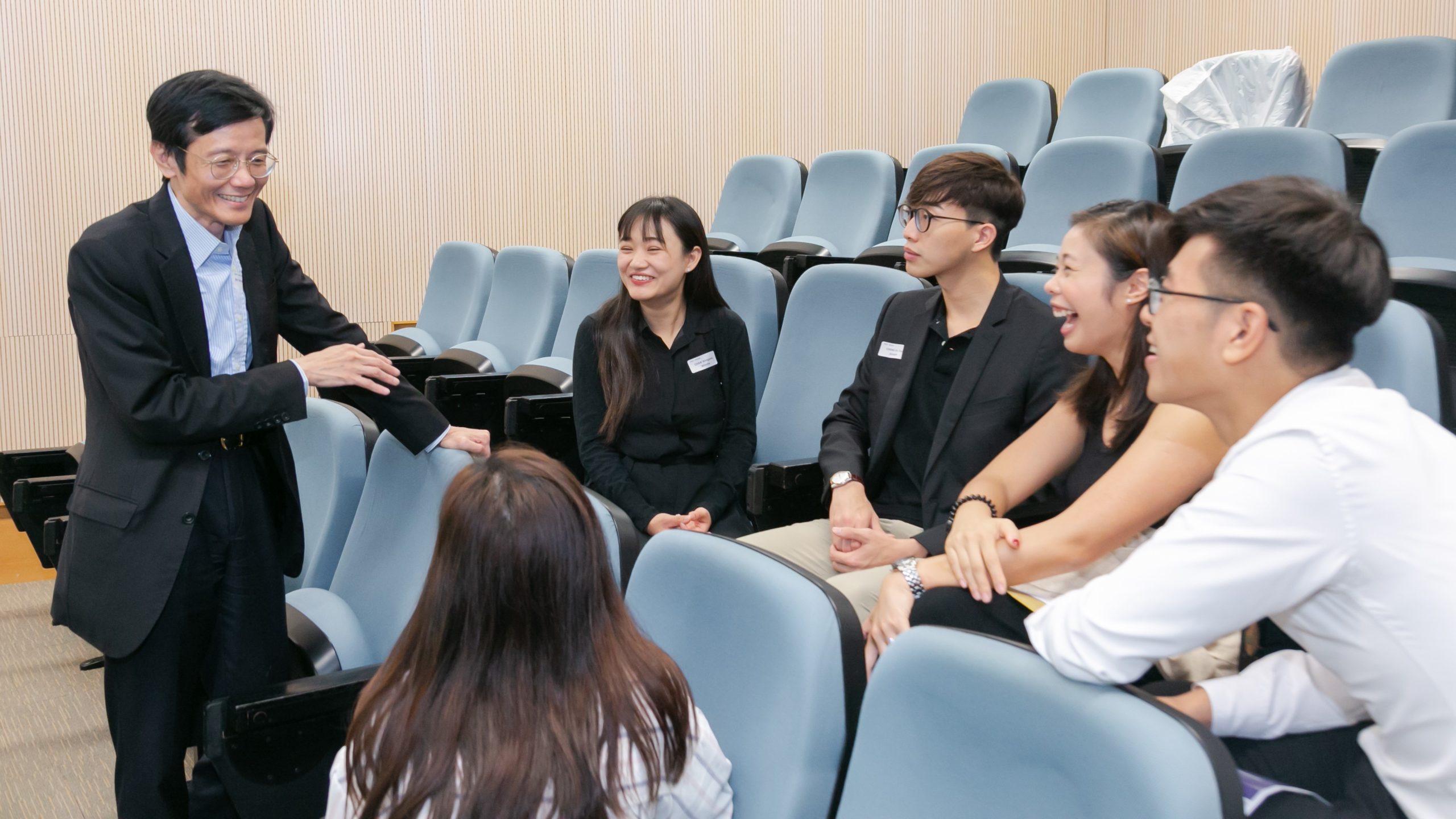 KM Wong (BBA 1983, MBA 1985)
CFO, HK Electric Investments Limited
To KM, 10 years of devotion in Mentorship Programme is a rewarding experience.
Since graduation, he has spent a good part of his career life abroad, in the field of financial management. When he finally returned home, he has come a long way from the greenhorn that he was. The strong calling to support younger students of CUHK business school in their pursuits spurred him to enrol in the mentorship programme for undergraduates and MBA students, and it has been ten years in a row.
The experience turns out to be an eye-opening one. "I've met young aspirants across the world, from South Korea, Thailand, and India to Kazakhstan and China, among other countries', said KM. "Their own experiences are inspiring too – one of the graduate students has worked in Africa. The sharing is in fact bilateral." He prized the programme as an excellent platform for mentors and students with different backgrounds and experiences to exchange. "The opportunity to learn from a large team under a relaxed atmosphere is in an enjoyable experience itself."
Ten years in mentoring, KM Wong has formed some close friendships with his mentees

Ten years in mentoring, KM Wong has formed some close friendships with his mentees

Ten years in mentoring, KM Wong has formed some close friendships with his mentees

Ten years in mentoring, KM Wong has formed some close friendships with his mentees

Ten years in mentoring, KM Wong has formed some close friendships with his mentees
Besides learning from and giving support to mentees, KM has forged deep friendships with them. They are eager to share with him career and personal milestones after graduation: their first jobs, career development, and even wedding news and announcement of newborn babies. These are some of the precious moments shared among them as friends – to which KM feels warmly affectionate.
Ten years is a milestone on a journey, not the end of it. "The more and longer I participate, the more I get out of it." KM wishes to continue the journey of exchange with students – and other young mentors too.
"As a previous beneficiary of the mentorship programme, it's now my turn to contribute to my alma mater."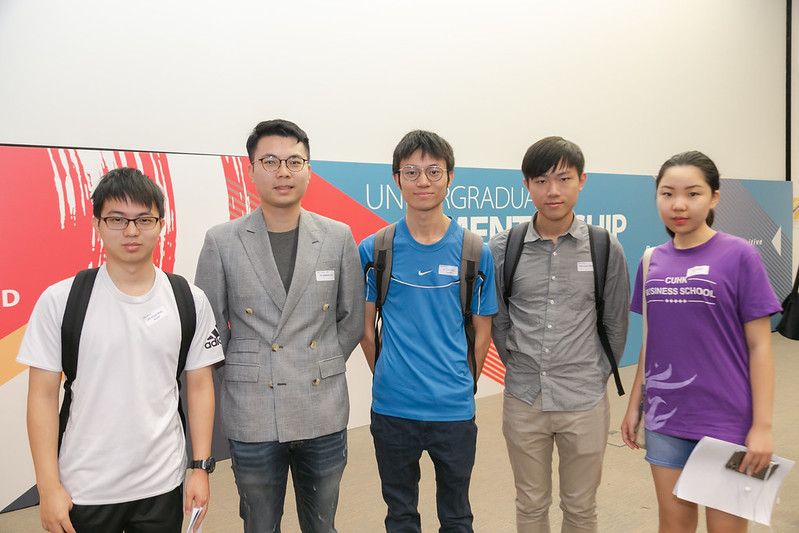 Baldwin Hui (IBBA 2013)
Assistant Vice President, Advisory Sales, DBS Bank
From mentee to mentor, Baldwin wishes to guide undergraduates through their career development with his own experience.
"I had the opportunity to learn from seasoned veterans in Mentorship Programme, especially when I was in the initial stage of my career development. The experience was hugely influential. Today in my position, I wish to pass on the opportunity and contribute my own experience and opinions to helping fledgling students." Three years into the mentoring adventure, Baldwin is now taking six students under his wing. As an investment strategist specialising in forex and hedging products, he strives to inspire in his mentees a forward-thinking and entrepreneurial mindset – one that is instrumental as they reach out for success beyond the comfort zone, just as he did on his career path. To Baldwin, mentoring is rewarding as well. "The feedback from students helps me stay abreast of the latest market trends and technological development."
Baldwin looks forward to more exchange opportunities with students under the programme after the pandemic. He also calls on fellow alumni to join this life-changing experience.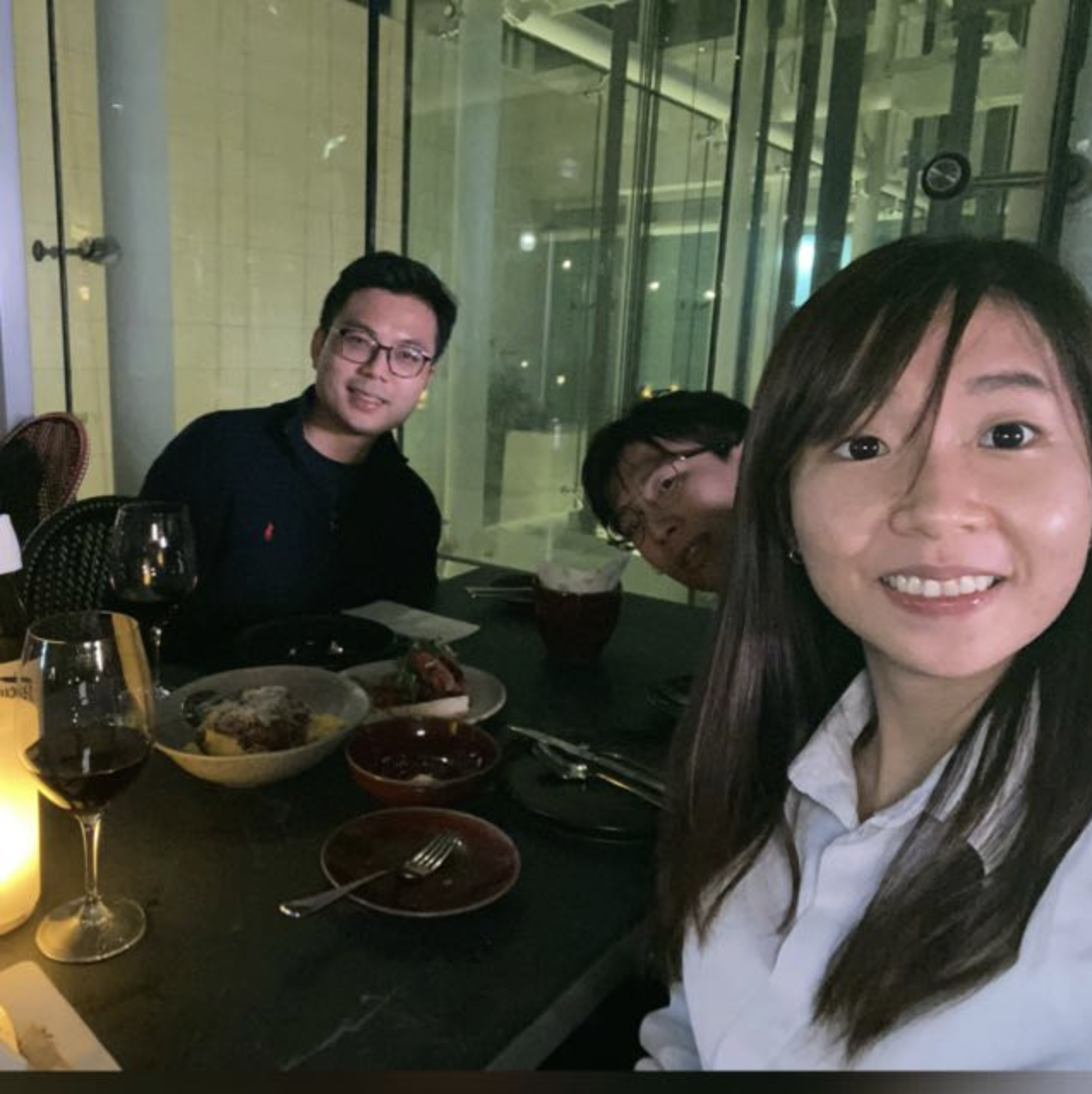 The bond between Baldwin and his mentees extends to everyday life and they always share personal experiences causally
"Serving as a mentor reminded me of the importance of staying connected with the next generation."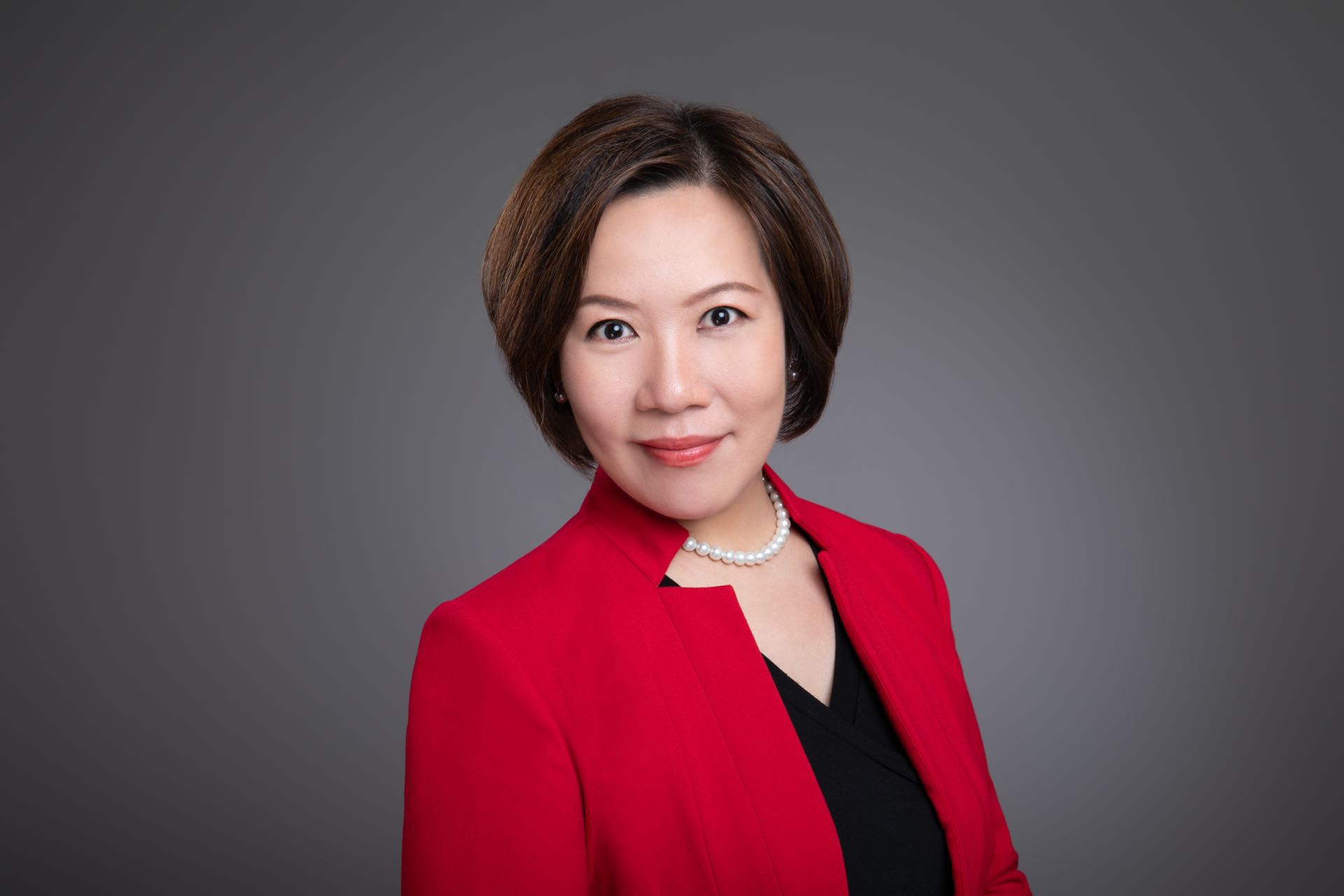 Fanny Chan (MBA 2001)
Chief Administrative Officer, Head of Human Resources, and Managing Director at China Everbright Bank Co. Ltd., Hong Kong Branch
Having completed her first year as a mentor, Fanny Chan saw the programme as a bridge to reconnect not only with her alma mater but also with alumni from various industries and with young people.
Fanny has worked in human resources for many years. She frequently encounters young people who are just starting out in the workplace. She said becoming a mentor provided an additional avenue to better understand their thoughts and plans: "Young people have their own ideas and aspirations. The mentorship programme enables me to have more direct and in-depth interactions with them. The insights I gained are instrumental to my role as a leader."
She was particularly impressed by her mentee Michael, an MBA student whom she described as intelligent, passionate and eager to learn. She was always inspired by their exchanges: "We catch up every now and then. He is very thoughtful and responsive whenever I share news and market intelligence with him. I enjoy our conversations, which are candid and insightful."
Fanny hopes to broaden her mentees' horizons by sharing her expertise, experience, professional network and resources with them. Aspired to continue this fruitful journey, she wants to play an active part in helping the next generation learn beyond theory and books and achieve their personal and professional goals.
The Undergraduate Mentorship Programme is now recruiting mentors for 2022-23. Register HERE to help young aspirants fly high!
Alumni Giving Series
Over the years, CUHK Business School has grown from strength to strength thanks to the relentless support from a strong and generous alumni community through mentorship programme, donations, career planning and vocational opportunities for students, and networking initiatives between corporates and the School. These efforts allow us to forge ahead with our mission to offer best-in-class business education, as well as to promote innovative research on local, regional, and global levels.
The "Alumni Giving" series features stories of CUHK Business School alumni in their efforts to contribute to their alma mater. Learn more if you wishes to join their ranks to create value for the School and younger students!