Having served Morgan Stanley for over 20 years, Vincent Chui (BBA 1985) has gone from overseeing the distribution of Asian (including Japanese) institutional equity products to heading the bank's Asia-Pacific private banking business, witnessing the everyday vicissitudes of global financial markets. With a natural propensity to take things in stride, he has admirably led an elite team to serve ultra-high-net-worth clients, navigating the turbulent financial markets with a rather sharp eye and exceptional focus on risk management.
Taking a Holistic View to Tackle Market Fluctuations
Very few Hongkongers graduating from local universities have made it to the top echelons of investment banks. Endowed with genuine humility, Vincent considered himself fortunate to have been born at the right time, and have joined a globally renowned investment bank during the heyday of Asian institutional equity. He capitalised on numerous opportunities to learn and practice, steadily rising through the ranks despite the inherent volatility of financial markets. Vincent said that there was no secret sauce nor did he possess any prescient abilities. All he did was take things in his stride. "High volatility is one of the most prominent features of market businesses. Exacerbated by the increasingly complex political and economic environments and the diversity of investors, every so-called crisis is more severe than the one before it. At best, every bit of experience and technical analysis can only serve as a guide. What is most important is the ability to accept volatility or crisis as a fact of life and make calm and sound judgments."
Having started his career as an Administrative Officer in the pre-handover Hong Kong SAR Government, Vincent is used to looking at the big picture when making an analysis. He pointed out that politics and the work of the government also entails significant volatility and the need to balance various factors and concerns. And as with stock markets, there are many environmental issues beyond anyone's control. "The outcome is of course important. But I derive greater satisfaction from the processes. Being able to stand at the forefront of global economic markets, witnessing the massive flow of capital and the intricate interactions between political, economic, social issues and stock markets, playing a pivotal role in the talk of the town when assisting enterprises go public, raise capital and develop their businesses…all of these are opportunities and experiences that money can't buy."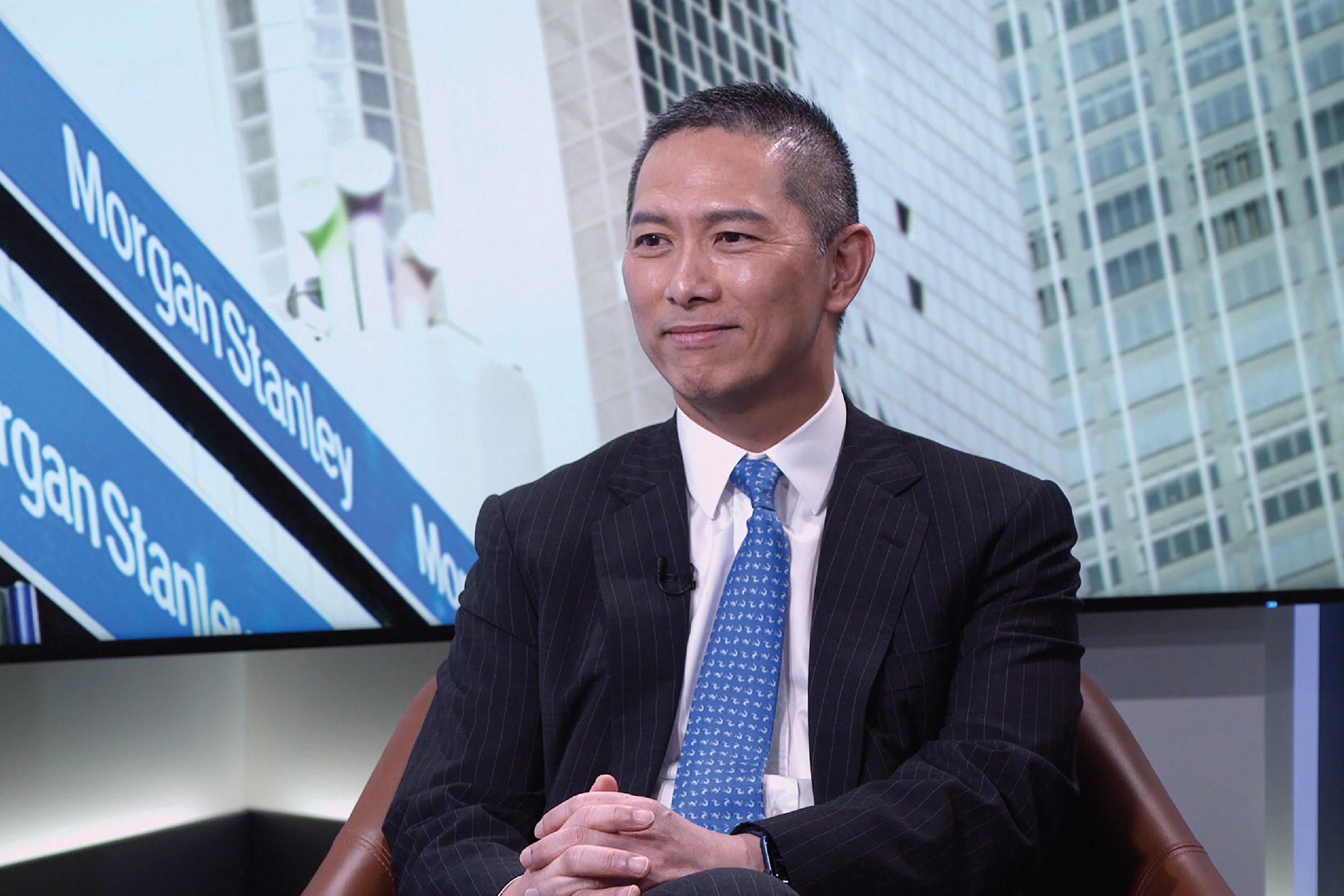 Vincent currently serves as the Chief Executive of Morgan Stanley Bank Asia Limited, where he is leading the bank's Asia-Pacific private banking business.
Achieving Success by Embracing the Present Moment
Vincent's private banking business caters to Asia-Pacific's ultra-high-net-worth individuals and their family businesses with assets worth at least US$50 million. The complexity and sensitivity of the work remain extremely high, and the team under his command consists of the best of the elites. As a leader in such a setting, Vincent believes that being fair, honest and transparent is sufficient. "I often remind my younger colleagues that they don't have to be outwardly ambitious, and no one cares about their background. Just concentrate on the task at hand. The market is very fair; your strengths will be reflected in performance and data. It is only by proving your ability will you earn the right to speak."
As technology plays a larger role and cost considerations become more important, many investment banks have relocated their mid- and back-office operations to India, the Philippines, Hungary and other locations. As a hub city, Hong Kong tends to focus on frontline roles and hire only the best talent. The industry's competition is fierce. Despite the recent economic slowdown caused by geopolitical tensions, high-interest rates and a strong dollar, Vincent said that the Asian region and the Chinese market continue to be a top priority for his company. He noted that, while some financial institutions are downsizing their Asian operations, this is an excellent time to seize what others are discarding, capture the market's talent and expand the foothold. "As Morgan Stanley's Hong Kong business enters its 35th year, I am convinced that there is still much room for growth in the future. I have only managed the private banking business for a few years and there is more to be done."
Level Up to Stand Out
Looking back at his campus life at The Chinese University of Hong Kong, Vincent considers making many like-minded friends, particularly those from the New Asia College, to be the most rewarding aspect. Everyone has made a name for themselves in their respective fields, and they still get together to catch up and share experiences. Vincent especially cherished his time with AIESEC. The experience enabled him to organise and participate in business-related activities, and broadened his horizons with overseas working experiences in summer. He also saw his confidence further boosted with the opportunities to interact with people from different background.
Vincent reminded students who are interested in joining investment banks to start making preparations during their first year of undergraduate studies. "The competition for talent is global. There is tremendous focus on technical knowledge and expertise as well as for people who can look at the big picture, so you need to study related topics both in and out of school. Make it a habit to read and analyse information on Asian and global markets." He added that investment banks typically start recruiting summer interns as early as the first semester of the third year of study. Those who perform well will be offered a position to join the company upon graduation after the summer. Students should equip themselves early and boost their competitive advantage.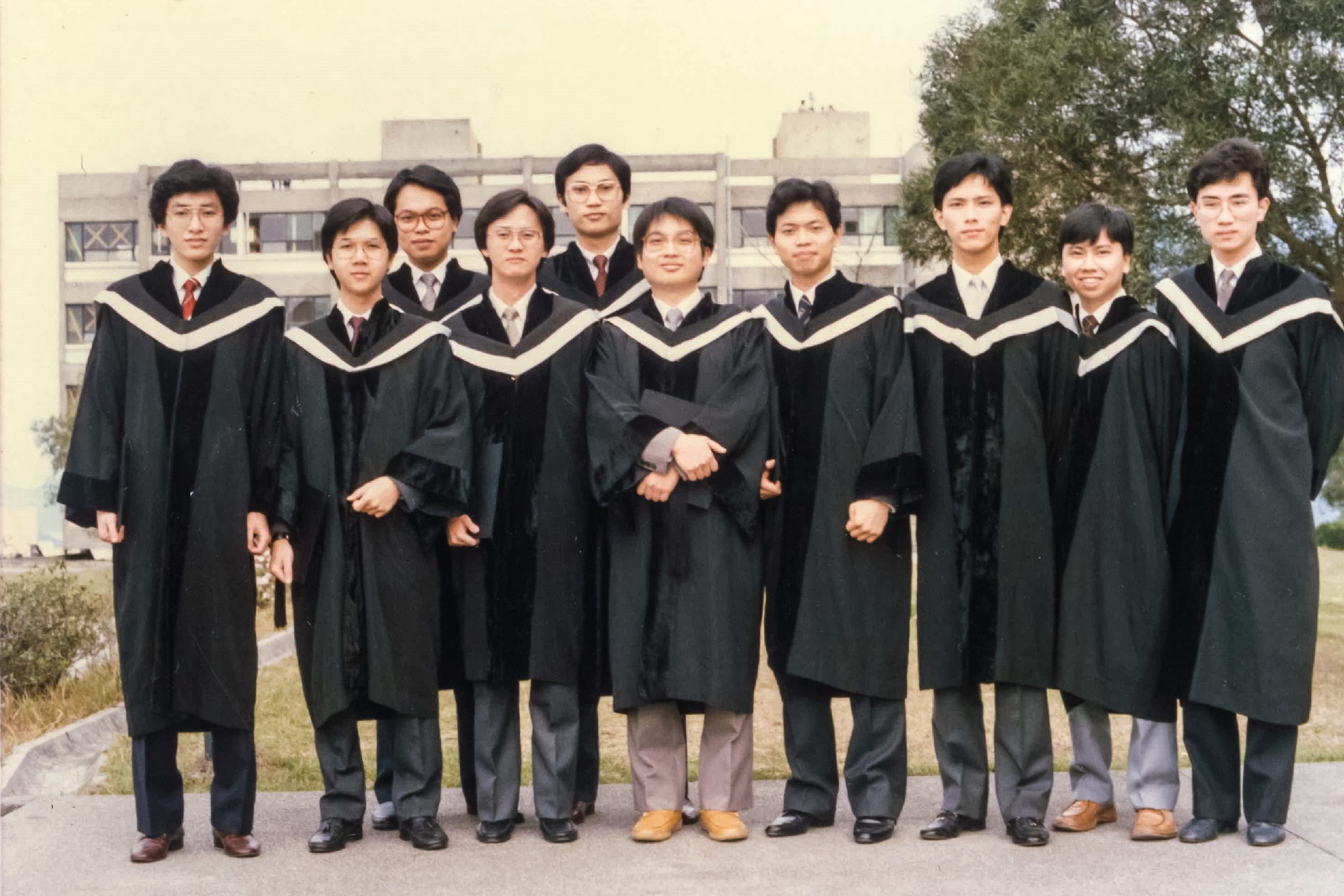 Vincent (third from right) made many lifelong friends while he studied at CUHK Business School.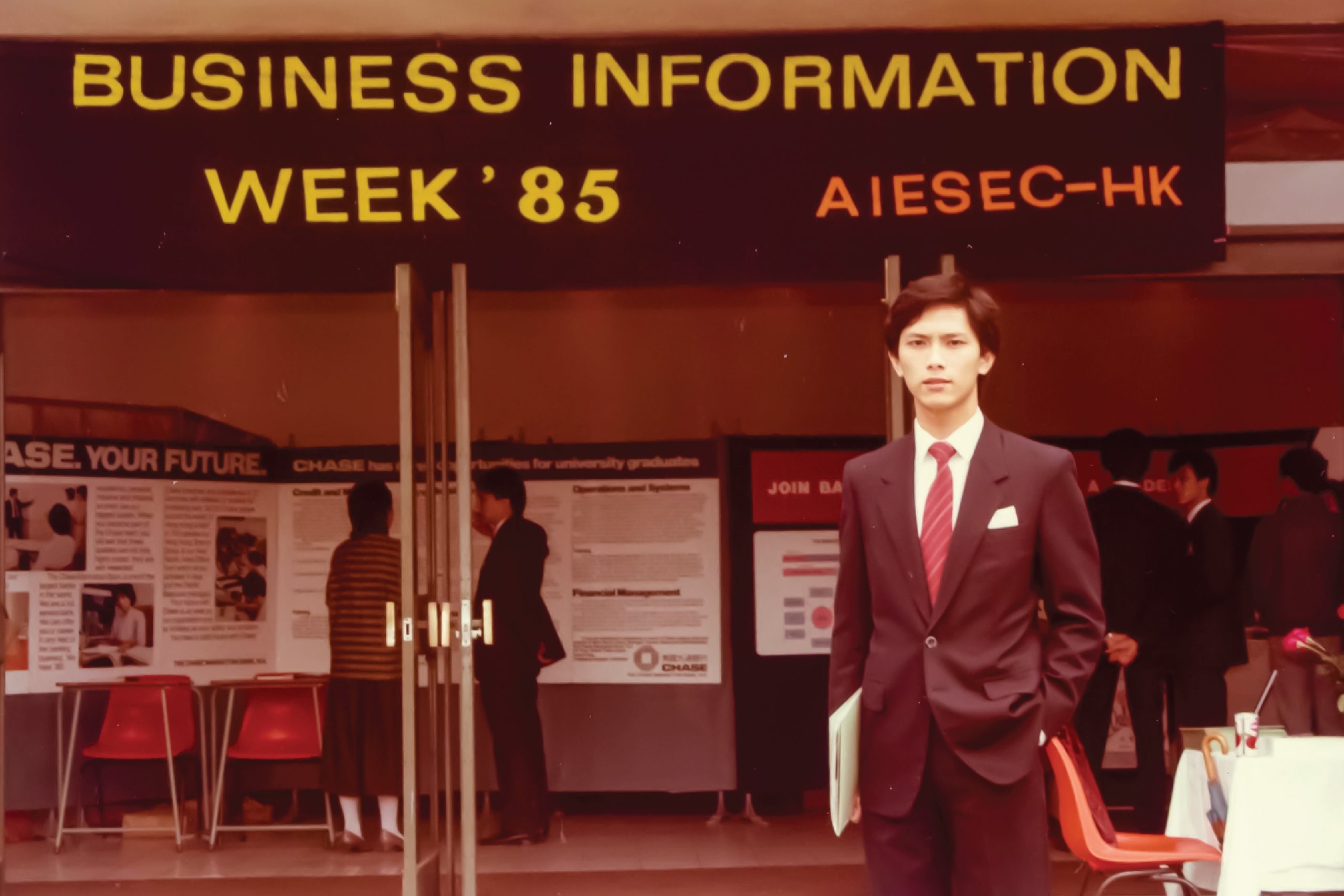 Joining AIESEC activities during university vastly expanded Vincent's horizons.