The head of Value Partners, Dato' Seri Cheah Cheng Hye (拿督斯里謝清海), describes a global investment environment that is in turmoil. The recent history of stock and bond markets has been about one disruption after another, caused by wide-ranging problems, including economic downturns, inflation, disease and war. Dato' Seri Cheah explores survival strategies and explains why China could evolve into a safe haven for long-term investors.
Dato' Seri Cheah co-founded and has been in charge of Value Partners since its founding in 1993, and he is considered a pioneer of value-investing in the Asia-Pacific region. With more than 250 performance awards, Value Partners is Hong Kong's largest independent-brand fund management company, with 240 staff and about US$6 billion under management.
The session will be moderated by Prof. Kalok Chan, Wei Lun Professor of Finance and Chairman of the Department of Finance at The CUHK Business School.
Seats for the Alumni Industry Dinner will run out fast so SIGN UP NOW! All alumni of the CUHK Business School are welcome.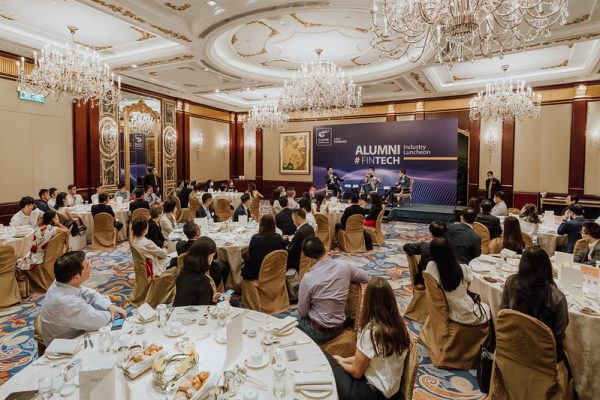 Photo of Alumni Industry Luncheon #FINTECH