During the century, we have observed and experienced a lot of changes in technology. In recent years, the concept of Fintech is evolving. It is not only a topic to discuss, but happens in our daily life.
Stablecoins are cryptocurrencies where the price is designed to be pegged to a reference asset. After the tumble of LUNA and UST, there are concerns on whether stablecoins are stable. Moreover, there is increasing awareness by regulatory bodies around the world on stablecoins too.
The BBA Alumni Association of CUHK is honoured to cooperate with Hong Kong Fintech Industry Association (HKFIA) and invite the Vice-President of HKFIA, Mr. Emil Chan, to speak about the trend of stablecoin.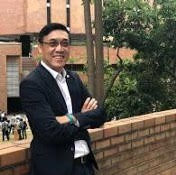 After working in Bayerische Landesbank for over 16 years, Mr. Emil Chan has worked as CIO and COO of various companies and has founded a number of companies. He is now the CTO of Axon Technology. Besides his work, he is the founding chairman of The Association of Cloud and Mobile Computing Professionals(ACMCP). He is also Adjunct Professor of the City University of Hong Kong and Visiting Lecturer of the Hong Kong Polytechnic University. He is currently startup mentor of various Incubators including Cyberport Hong Kong.
With his profession and experience, Mr. Chan will share his insights on the stablecoins. Don't miss the chance to understand more about the disruptive technology!