Glocalisation Series: Three Teachings in One: Historical Background and Some Pointers from Local Cultures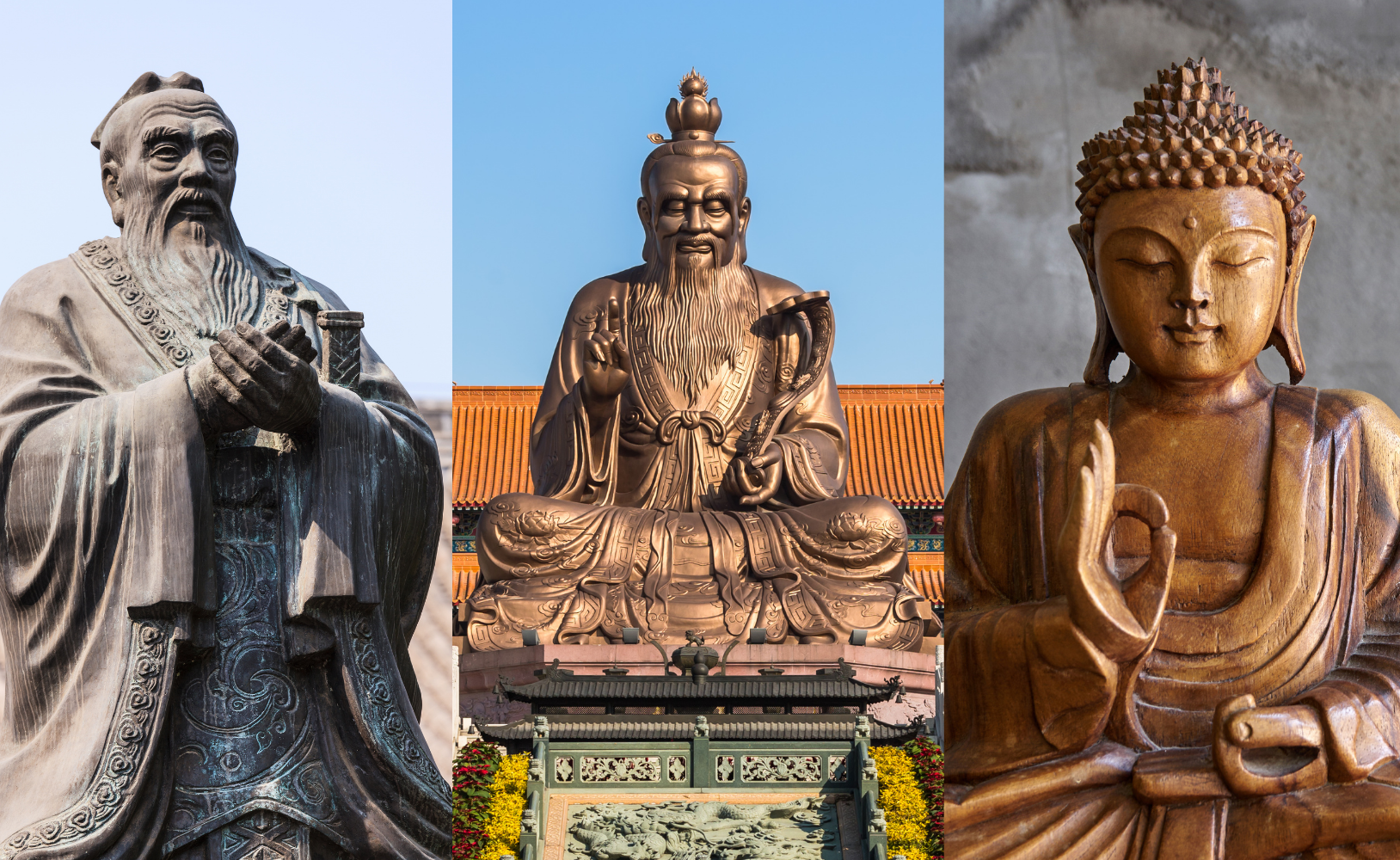 The CUHK BBA Alumni Association's Glocalisation Series have covered a series of topics including business, technology, social, political and cultural topics. Recently, the Global Yijing seminars have invited speakers from all around the world to discuss the Yijing studies and its impacts in different parts of the world. These seminars received overwhelming support from our members and friends.
Co-organising with the Department of Literature and Cultural Studies of The Education University of Hong Kong and Hok Hoi Library, we are honoured to have Dr. Lo Yuet Keung to be our guest speaker for the upcoming seminar.
Born and raised in Hong Kong, Dr. Lo Yuet Keung received his PhD degree from the University of Michigan. Before joining the Department of Chinese Studies at the National University of Singapore in 1999, Dr. Lo has taught for over a decade in North America. At the National University of Singapore, he offered courses on Chinese philosophy, Chinese biographical traditions, Records of the Grand Archivist, the Four Books, Zhuangzi and the reception of the Analects, translation, and an English module on General Education called "I Do Not Think Therefore I Am". Dr. Lo received the Faculty Excellent Teaching Award in 2007-2008. His wide-ranging academic interests include pre-Qin Chinese thought, cross-fertilization among Confucianism, Taoism, and Buddhism in early medieval China, Neo-Confucianism in Song-Ming times, Buddhist storytelling as well as history of Chinese women.
Dr. Lo's academic works appeared in books and journals in Europe, U.S., Japan, Singapore, Malaysia, and China. His recent publications include a chapter on "Qingtan and Xuanxue" in The Cambridge History of China, Vol.2: The Six Dynasties (2019), Winter Sunlight on My Back: Lectures in Singapore on Chinese Literature, History, and Philosophy (2018), Divining Dreams in a Dream: Essays on the Taoist Master Zhuangzi (2016), Intratextual and Extratextual: Interpretations of Classics in Chinese Intellectual History (2010). He wrote on the Taoist master Zhuangzi in a column for a Chinese newspaper in Singapore from 2014 to 2021.
The Three Teachings refer to Confucianism, Taoism, and Buddhism and they co-existed ever since Buddhism arrived in China in the 1st century. Their inter-relationships were complicated, and their similarities and differences were variously perceived among different critics and over time. The expression—"Three Teachings in One—appeared no later than the 13th century and had virtually become a mantra on people's lips by the late 16th. Being in one does not mean the Three Teachings integrated themselves into one single doctrine; it was the product of understanding and interpretation. This talk will begin with a brief overview of the fundamental character and philosophy of the Three Teachings before explaining how they could become one. Illustrative examples will be given. To conclude, the talk will attempt to see if and how the history of Three Teachings in One may offer any important clues to their future development in modern-day Hong Kong and, most importantly, point to a meaningful life for the Chinese population.
Professor Dennis K. H. Cheng, Chair Professor of Cultural History of the Department of Literature and Cultural Studies, The Education University of Hong Kong, will be our honourable moderator of this lecture.
As the COVID-19 pandemic continues, the arrangement of the seminar may change. BBA Alumni Association would update the latest arrangement as soon as possible.
1