MBA Information Session & Sample Class – Unintended Consequences of Digital Transformation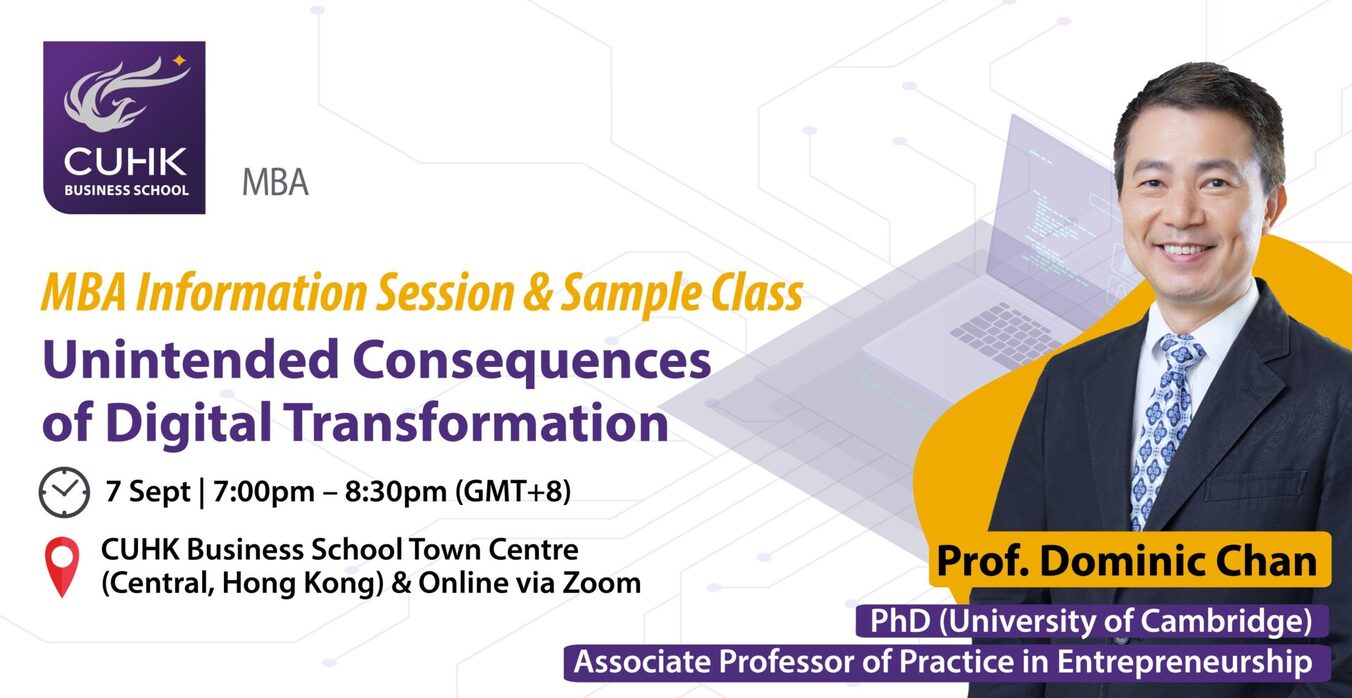 When you immerse yourself into business opportunities or challenges from the unprecedented era of digital transformation, have you ever thought about the unintended consequences of this transformation caused? Join this sample class to experience how CUHK MBA equips students to frame good venture ideas in a socially responsible way.
In this session, our admission staff will also share an overview of our curriculum and co-curricular activities, career and alumni support, admission requirements, scholarships and financial support.