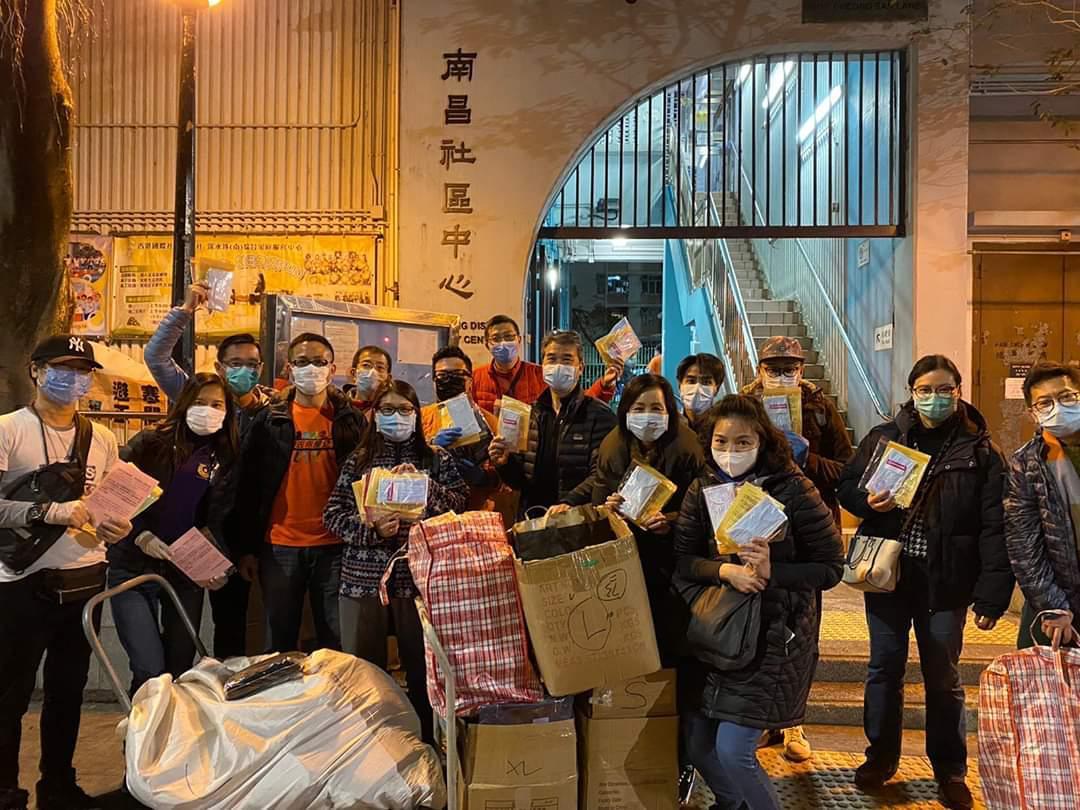 Volunteers visit Nam Cheong District Community Centre to distribute sanitary masks and clothes to the residents
With the outbreak of Covid-19, panic is intensifying over the rapid spread of the virus. Everyone has a role to play in protecting our community, whether at home or at work, if we are to stop the virus from evolving.
While searching for epidemic prevention supplies for your family, did you think of grassroots families and the elderly with weak resistance, who simply cannot afford to buy them? Grassroot fathers have had no choice but to reuse their daughters' sanitary masks. The family only had a few reusable masks left, and the spread of the epidemic in the community was imminent.
The EMBA Alumni Association, together with Run to Your Home and Innovative Entrepreneur Association, recently organised a "Love Versus Fear" Fundraising Campaign calling on all fronts to do good for society. So far, the event has raised over HK$300,000 and collected more than 35,000 sanitary masks and thousands of other sanitary supplies. They will be distributed to the underprivileged living in Kwun Tong, Wong Tai Sin, Tung Chung, Sham Shui Po, Jordan, Hung Hom, Kowloon City, Sai Wan and Eastern District.
Andy Ann, President of the EMBA Alumni Association, was impressed with the outcome of their efforts. "Every donation is of great value to our campaign," he said. "With the proceeds, we can purchase medical supplies from various channels for the needy. Every day, we race against time to make sure the supplies are delivered to those in need as quickly as possible."
Thanks to the support of numerous NGOs, volunteers have over the past two weeks managed to deliver urgently needed sanitary masks and other sanitary supplies to the underprivileged, including elders living alone, elders who need to go out for daily consultations or to receive meals, grassroots families, the homeless and cleaners. Special thanks go to the following NGOs:
Feeding Hong Kong
Hong Kong SARS Mutual Help Association
Christian Family Service Centre
Hong Kong Family Welfare Society
Hong Kong Sheng Kung Hui
SOCO Society for Community Organization
Hong Kong and Kowloon Domestic Cleaning Workers Union
Marycove School
The Salvation Army Integrated Home Care Service Team
"This joint-effort fundraising campaign once again underscored the team spirit and strength of our alumni network. The selflessness of our alumni clearly demonstrated that love and care are valuable, touching the hearts of everyone and contributing to the beauty of the world at this critical time," said Ms. Florence Lai, Alumni and Corporate Affairs Director.
"We need your support! Every dollar counts!" said Andy. If you are interested in donating to the "Love Versus Fear" Fundraising Campaign, please transfer your donation to the HSBC account of Run to Your Home Charitable Foundation Ltd. at 747-066231-001.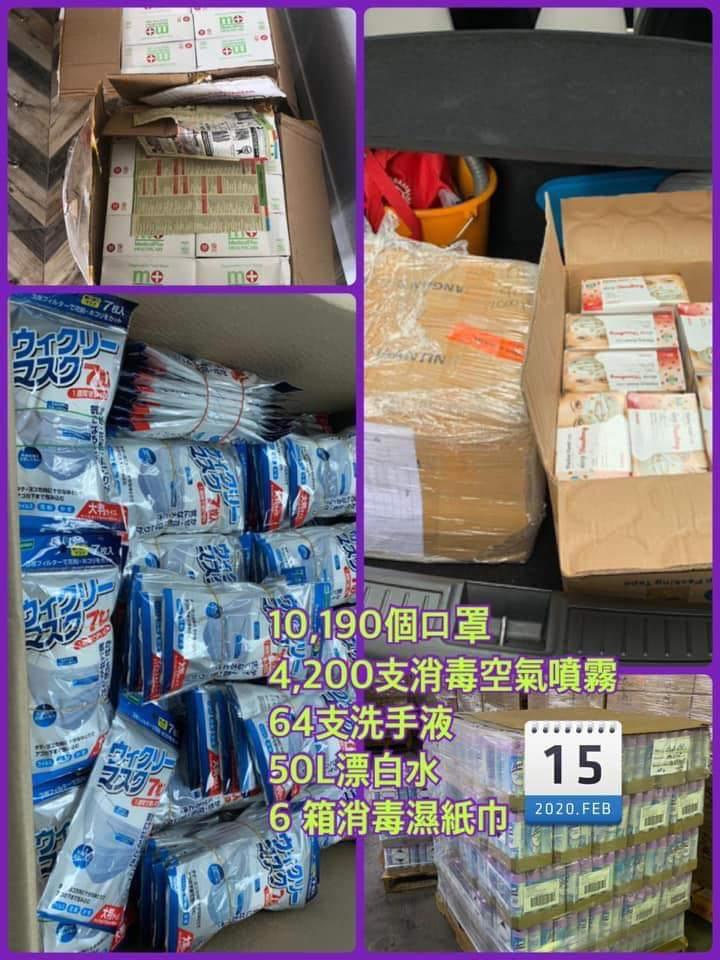 Medical supplies, including urgently needed sanitary masks, are ready for delivery to the underprivileged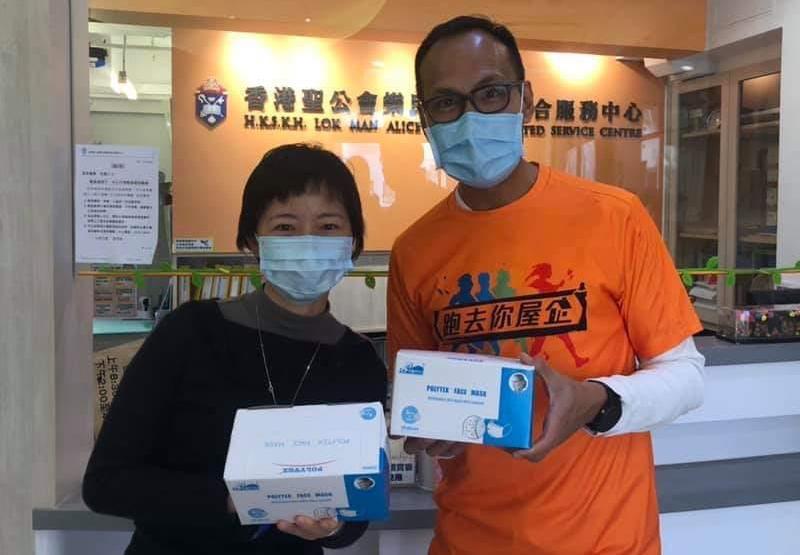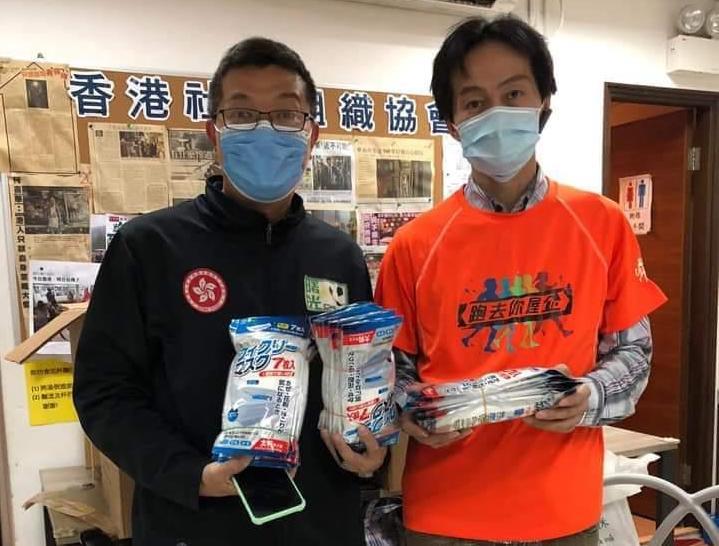 Volunteers distribute sanitary masks to people in need with the help of NGOs. The two centres shown here are the H.K.S.K.H. Lok Man Alice Kwok Integrated Service Centre (upper photo) operated by Hong Kong Sheng Kung Hui and the Society for Community Organisation.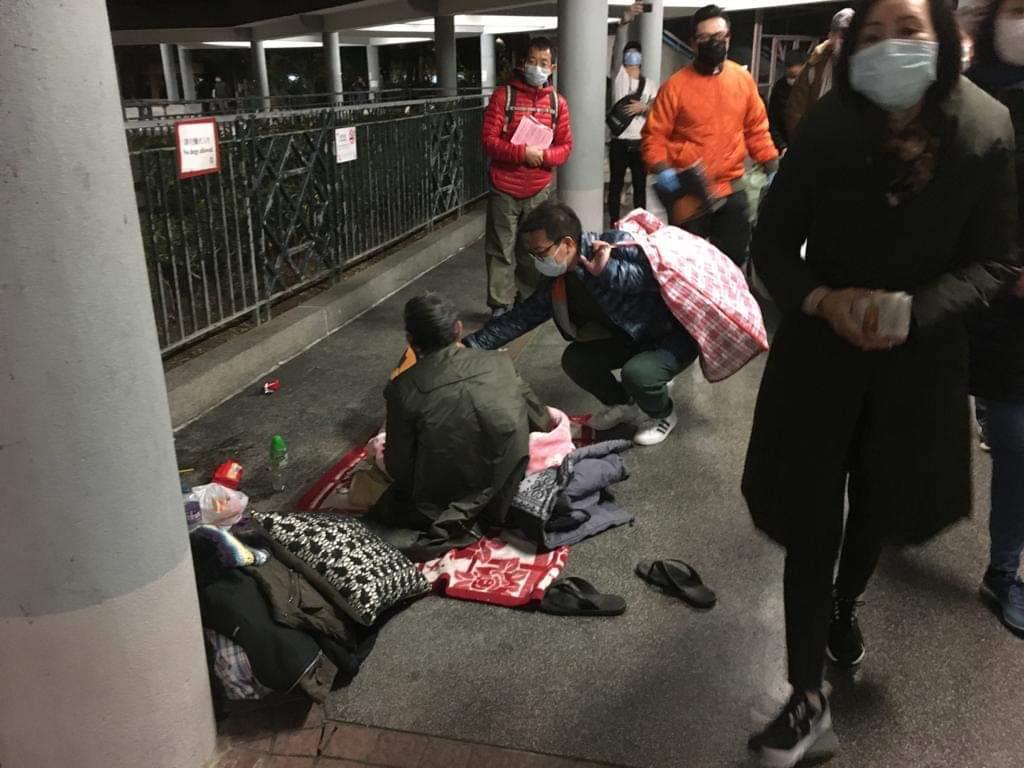 Volunteers hand out sanitary masks and clothes to the homeless in Sham Shui Po who are suffering from the cold