Fintech Seminar Series – New Horizons 2021: Role Of API And Data In FinTech Ecosystem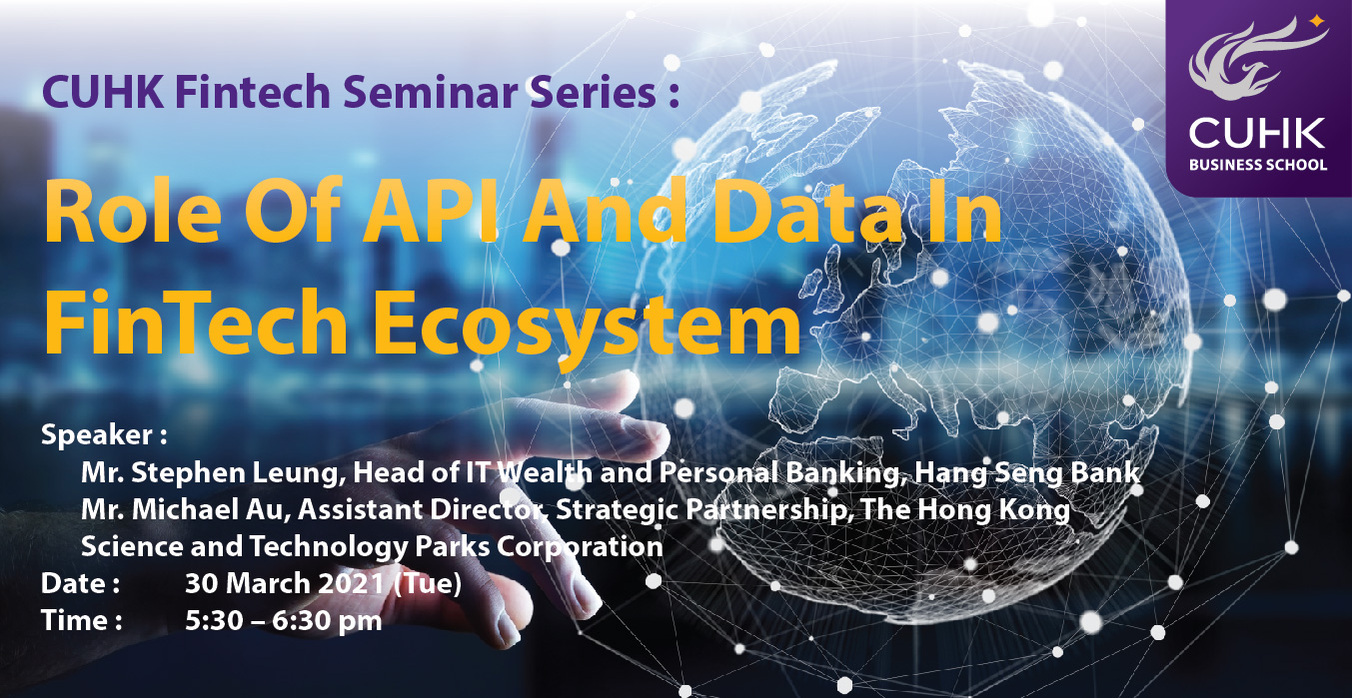 After the Hong Kong Monetary Authority (HKMA) announced the launch of Open API on its official website in 2018, data and information can be retrieved in a more convenient and efficient way for research purpose or for developing new applications. The Open API framework enables collaboration between banks and its service providers, and ultimately bring higher operation efficiency and better customer experience to banking, financial services, and Insurance (BFSI) Industries.
In this seminar, Mr. Stephen Leung, Head of IT Wealth and Private Banking, Hang Seng Bank(HASE) and Mr. Michael Au, Assistant Director, Strategic Partnership, The Hong Kong Science and Technology Parks Corporation (HKSTP) will share with us their roles of API and data in FinTech Development and HASE's data collaboration with HKSTP. The fireside chat will also include, how the industry leverage Open Innovation, how to prepare the mindset and skillset for open innovation and HASE as showcase of Open Innovation, and share its vision.