Master's Programmes Career Webinar Series #2: How to Propel Your Career in the Greater Bay Area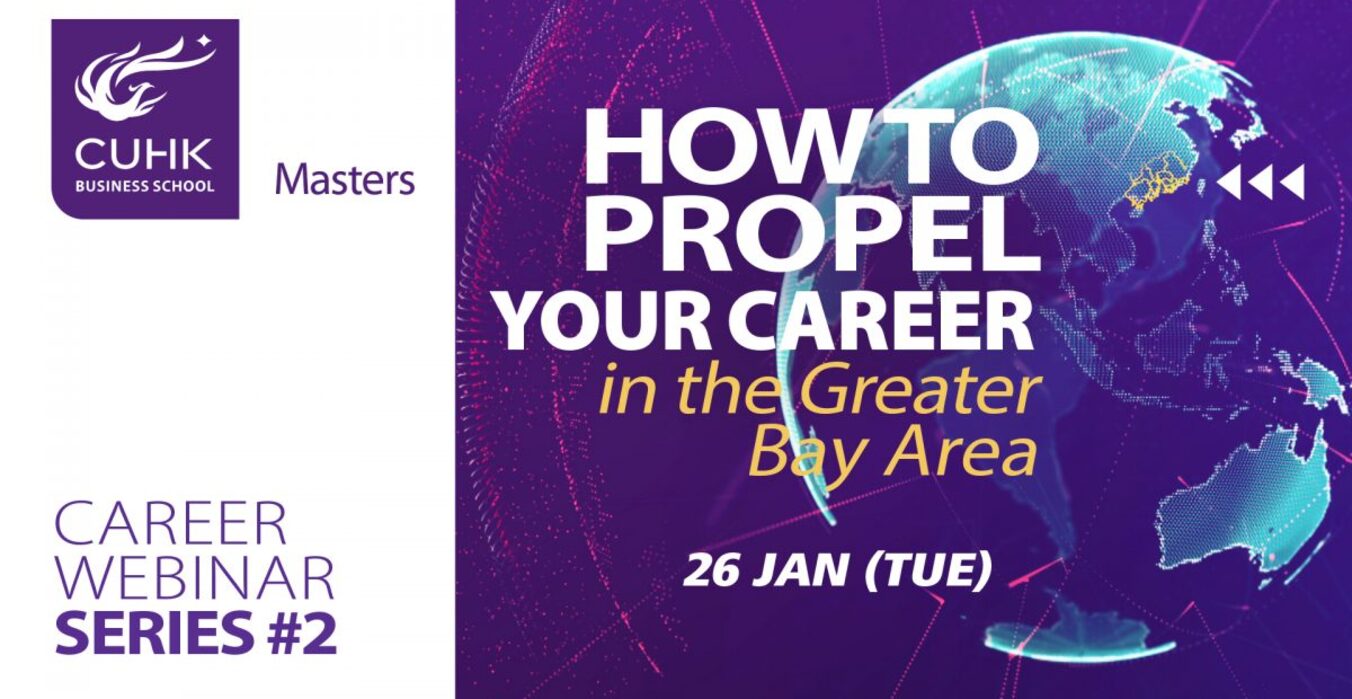 Buckle-up young graduates, you're about to embark on a journey across the recruitment landscape in the midst of the COVID-19 pandemic.
The pandemic is truly an unprecedented time. But no matter how uncertain it is to live in the pandemic, young graduates have to cope with the new normal when seeking to propel their career in the turbulent job market.
While the COVID-19 pandemic has hampered the worldwide employment market, China's economy continues to bounce back from the virus slump. Now home to 71 million people with huge development potential, the Greater Bay Area (GBA) can provide vast career opportunities for young graduates.
Join the career webinar on the topic "How to Prepare Yourself in the New Normal" on 26 January, and Ms Elizabeth Lebrun, Administrative Director, Career Management Centre, MBA and Master's Programmes at The Chinese University of Hong Kong (CUHK) Business School will share with you her insights into:
The employment landscape and career opportunities in the GBA
The skills to survive and capabilities to thrive in the job market
How can non-business majors embrace job opportunities in the business world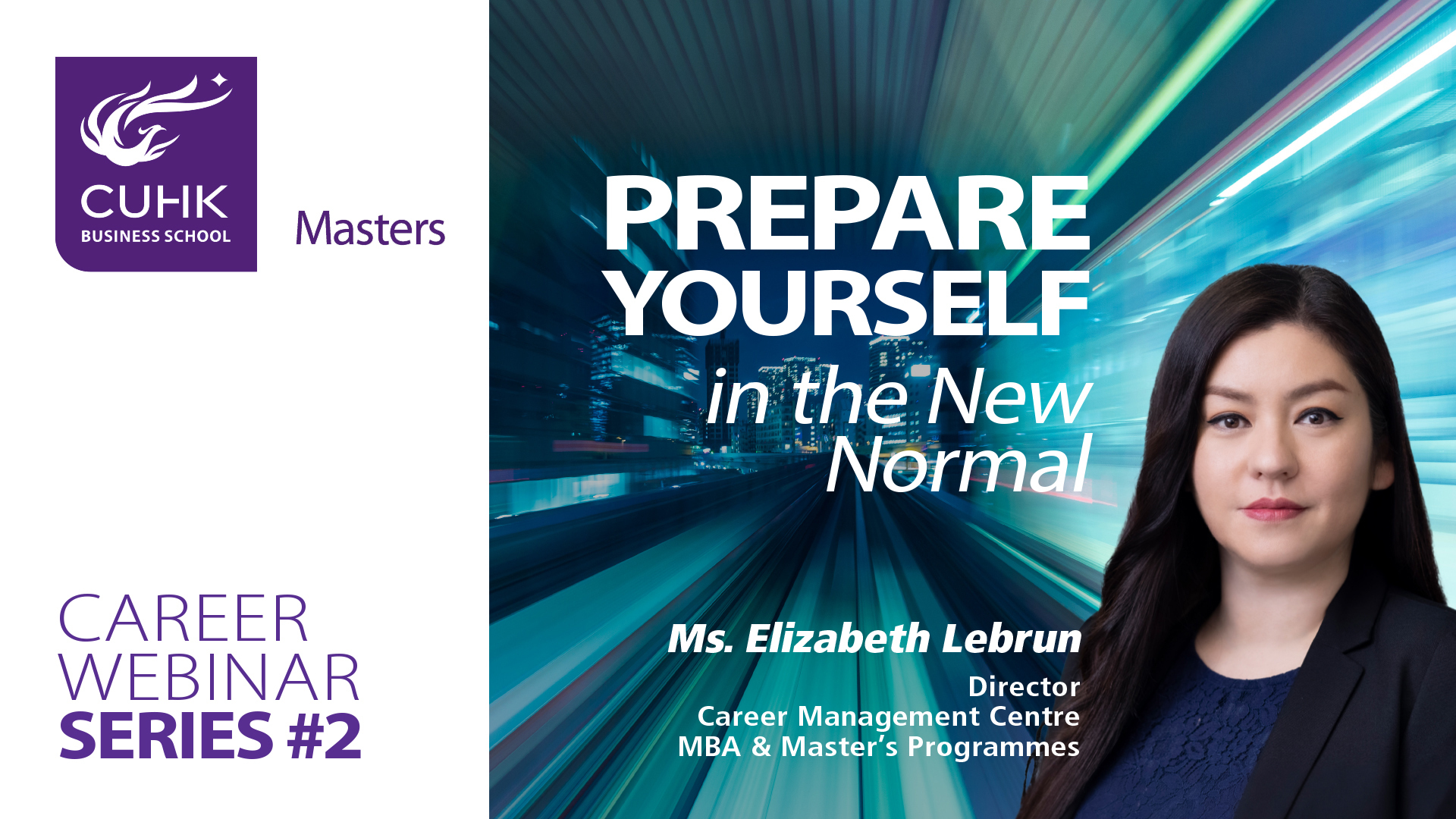 With a GDP of more than US$1.6 trillion, the GBA combines the sophistication of the service industries in Hong Kong and Macau with the dynamism of Guangdong. It will create tremendous opportunities for a wide range of sectors, including accounting, financial services, real estate and many others.
Dr. Jenny Tian, Director of MSc in Real Estate programme and Dr. Joyce Wang, Director of Master of Accountancy programme at CUHK Business School will also share with both business and non-business graduates their industry specific views on how to capitalise on career opportunities in the accounting, finance and real estate sectors.