In the face of the pandemic, society's demand for innovation and technology is keener than ever.
Albert Wong (MBA 1994), now CEO of Hong Kong Science and Technology Parks (HKSTP), began his career in electrical and electronics engineering. For almost two decades, Albert worked for such prominent global enterprises as Emerson Electric and General Electric (GE), serving various key roles in M&A, business development, product management and business operations. In 1994, he completed his MBA at Chinese University of Hong Kong (CUHK); and in 2016, he shifted to a different course of career when he joined HKSTP, later becoming its CEO. Drawing from his vast experience in the private sector, Albert is now leading HKSTP in nurturing the Park's innovative talent and technology companies, fostering the growth of Hong Kong's innovation and technology (I&T) ecosystem and championing an innovative future for Hong Kong.
Gear up and race
As an avid runner, Albert is adamant about going the distance both at work and in life. He still remembers this one time when he had to present an M&A proposal worth US$200 million to Jack Welch at the GE headquarters. As someone who had only joined the company for a short period of time, Albert found it nerve-wracking enough to come face to face with the legendary CEO, and it was even tougher as he was unfamiliar with the M&A process in the US. All Albert could do was to put in the time and work, learn about the subject, build up his capacity and prepare for the occasion. "When you are confronted with a challenge, you can choose to run away from it or push on. But running away only means you are losing a learning opportunity. I would rather gear up and make the best preparations instead."
Indeed, Albert is someone who revels in new challenges—the harder the better. "The reason why I chose CUHK's MBA programme was because it was very hard to get in." During his studies, he realised that learning is not limited to the classroom, and that he can also draw inspiration from those around him. In a programme populated by professionals from different fields—lawyers, bankers, salespeople, people from the fashion and apparel industry—discussions with these individuals broadened his perspectives and opened his mind. What Albert learnt from those exchanges would benefit his career development immeasurably for years to come.
After getting warmed up in the private sector, Albert's enterprising spirit led him to a new course. He decided to join the marathon of Hong Kong's I&T development, to embark on a race that demands intelligence and endurance. It is a course that he has since been running on for more than a decade.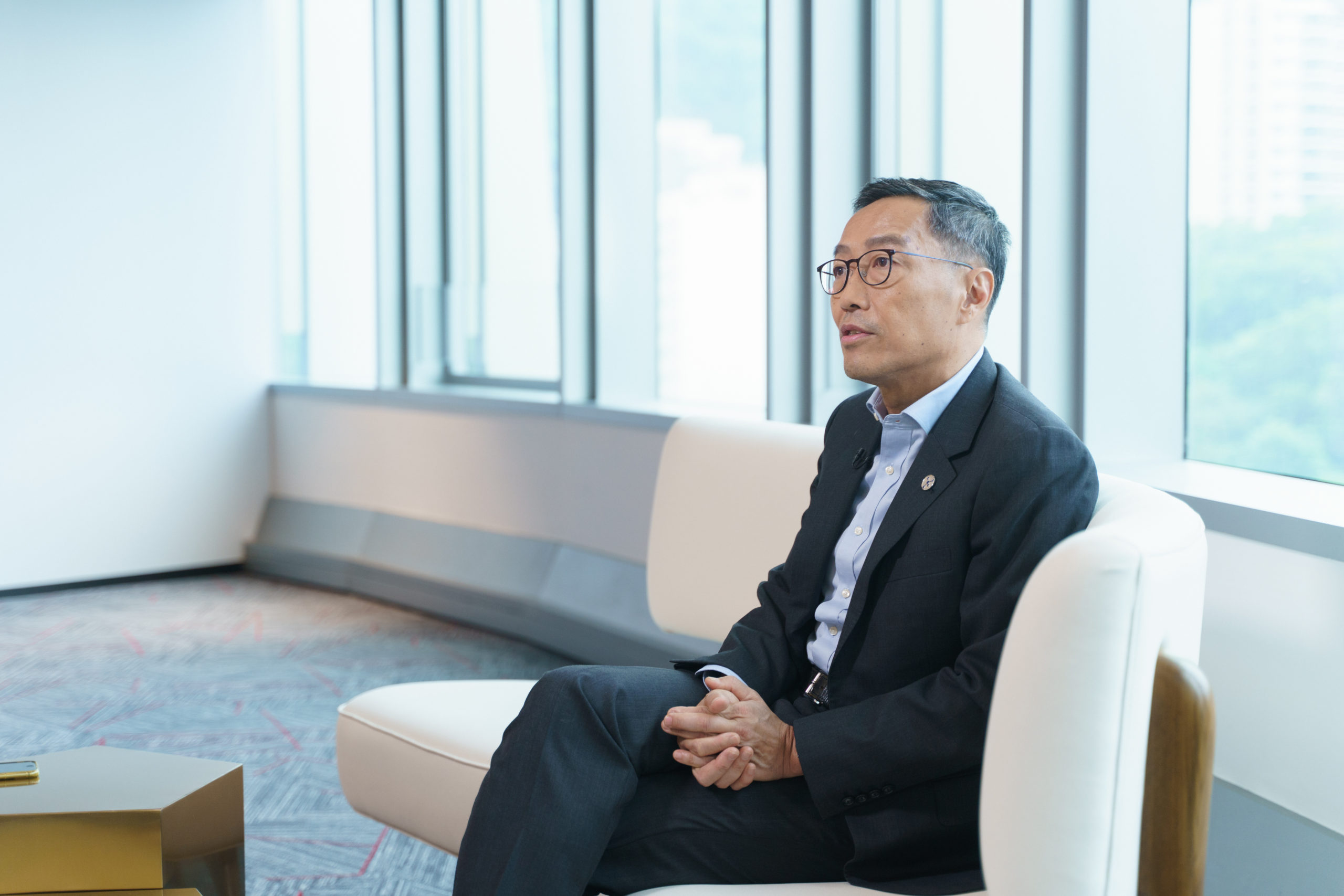 Albert cherishes the professional knowledge, networks and mutual learning opportunities he acquired at CUHK. These experiences inspired him to pursue further career development in the private sector.
Taking the baton of HKSTP and turning hurdles into results
One of the biggest challenges Albert faced when he joined HKSTP was to determine how to effectively nurture talent, help the Park's companies commercialise their R&D and raise funds, and advance Hong Kong's R&D. "HKSTP is not a property development project. You cannot just attract tenants and call it a success. Our real value is measured by the success of all our companies."
Albert adopted GE's management principles and practices in running HKSTP. He established KPIs to assess the Park's performance in talent and start-up cultivation, support and fundraising. Albert pointed out that during the past four years, the number of R&D practitioners in HKSTP surged to more than 9,000, making the Park Hong Kong's largest R&D hub. Additionally, nearly 500 start-ups are participating in HKSTP's incubation programmes, which have already added more than 700 incubatees to the roster of graduates since the programmes were launched. As for funding, during the past three financial years, the Park's companies have raised more than HK$29.7 billion. "These are all highly inspiriting numbers. They are a testament to the achievements that our team has made over the past several years."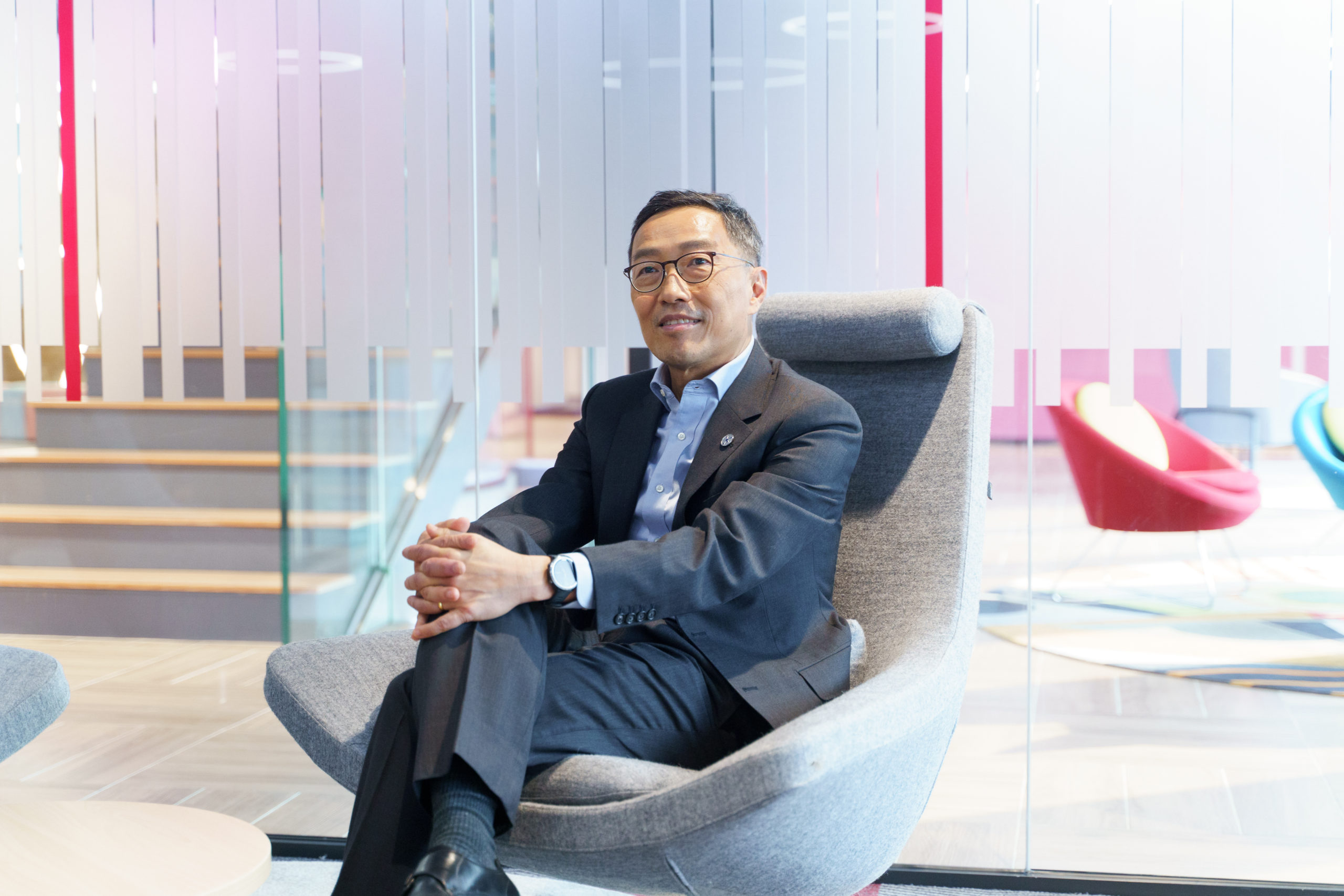 Our vision is to foster a vibrant I&T ecosystem, generate high-value job opportunities for youth and produce social and economic benefits for Hong Kong and the Asia-Pacific region.
Unleashing Hong Kong's potential to become an I&T hub
To Albert, Hong Kong's R&D expansion has been delayed for 20 years. But he maintained that, "We must join the race even if we started late. It is imperative that Hong Kong continues its development in R&D. It is an existential matter for Hong Kong."
A knowledge-based economy is set to dominate the world in the future, and technology is an integral part of this. Albert considers Hong Kong's world-class universities, the R&D talent they produce each year, and the city's standing as an international financial centre adjacent to massive markets in the Greater Bay Area and throughout Asia to be advantages that Hong Kong can use to catch up. With the government investing nearly HK$10 billion to promote local R&D, sectors such as biomedical technology (biotech), fintech, AI, robotics and smart city are especially well-placed for a breakthrough. Adding to this the excellent environment and ample opportunities HKSTP provides for innovation and cross-disciplinary collaboration, Hong Kong is primed to claim the podium as an international innovation hub.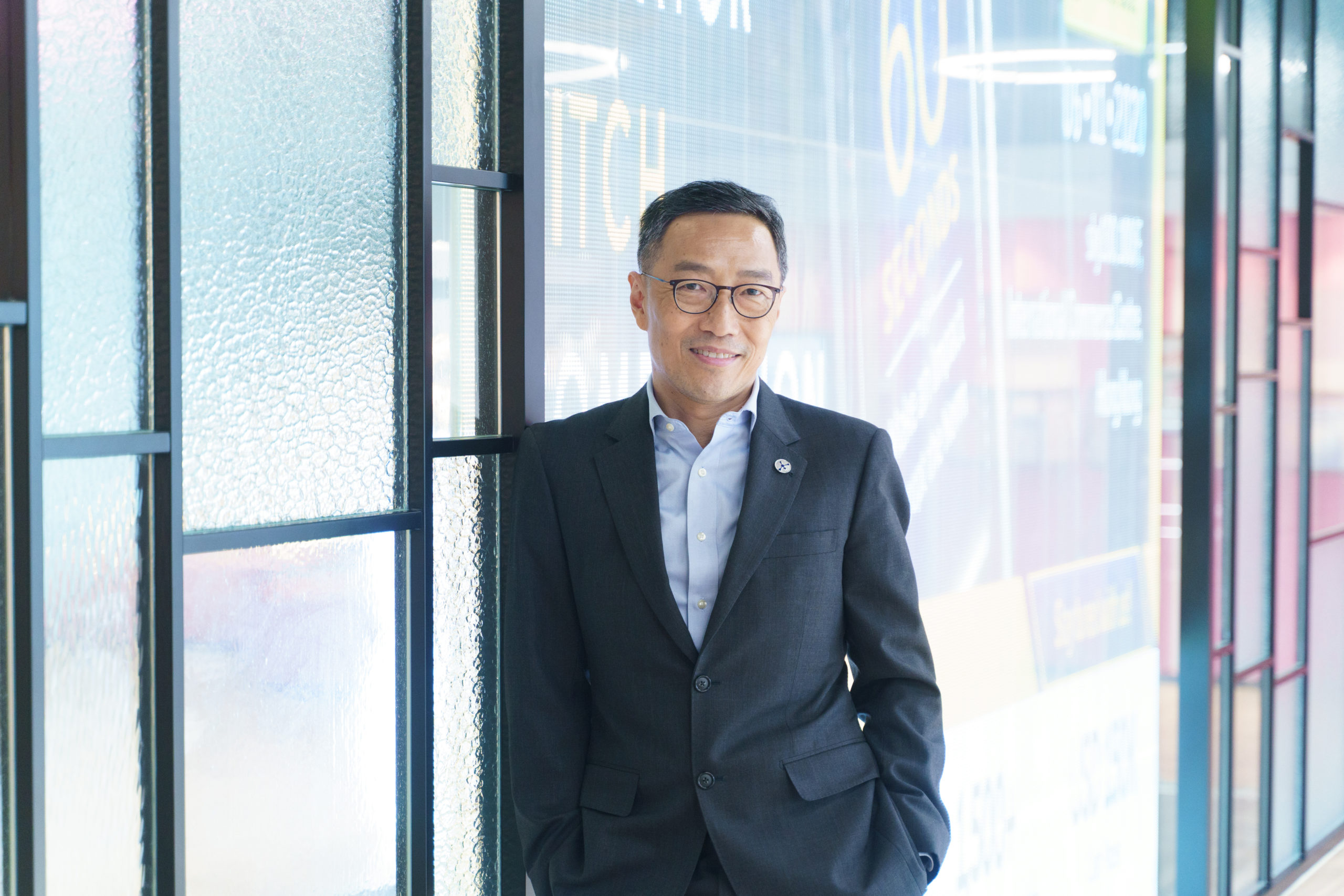 Albert jokes that, "My ultimate hope is that HKSTP will no longer be necessary, and that Hong Kong's I&T sector can maintain a vibrant R&D ecosystem on its own."
Outsmarting the pandemic. Pivot to survive.
Although the global pandemic and economic uncertainty is casting a long shadow over start-ups and affecting their growth, it is at the same time accelerating the R&D of biotech and attracting investors to new opportunities and high-growth projects. Albert said being agile and adaptive is the key to survival. "I believe different opportunities arise from different circumstances. Some of the Park's companies have already pivoted and have started developing technologies related to the pandemic, healthcare or living in the new normal. We must evolve with the times and turn invention into products demanded by the market. That is the true essence of innovation."
While there are twists and turns and highs and lows along the course of life, Albert still encourages young people and entrepreneurs to stay resolute, spark their innovative spirit and race towards their dreams. As he looks to the future, Albert considers, "Prospects and opportunities abound for Hong Kong's I&T. Even professionals in sectors such as HR, finance and accounting should consider joining I&T companies to accelerate and catalyse Hong Kong's I&T transformation and establish it as another major pillar of our economy."