Aaron Liu (EMBA 2019): In Pursuit of Integration and First-Mover Advantage in Law and Business in GBA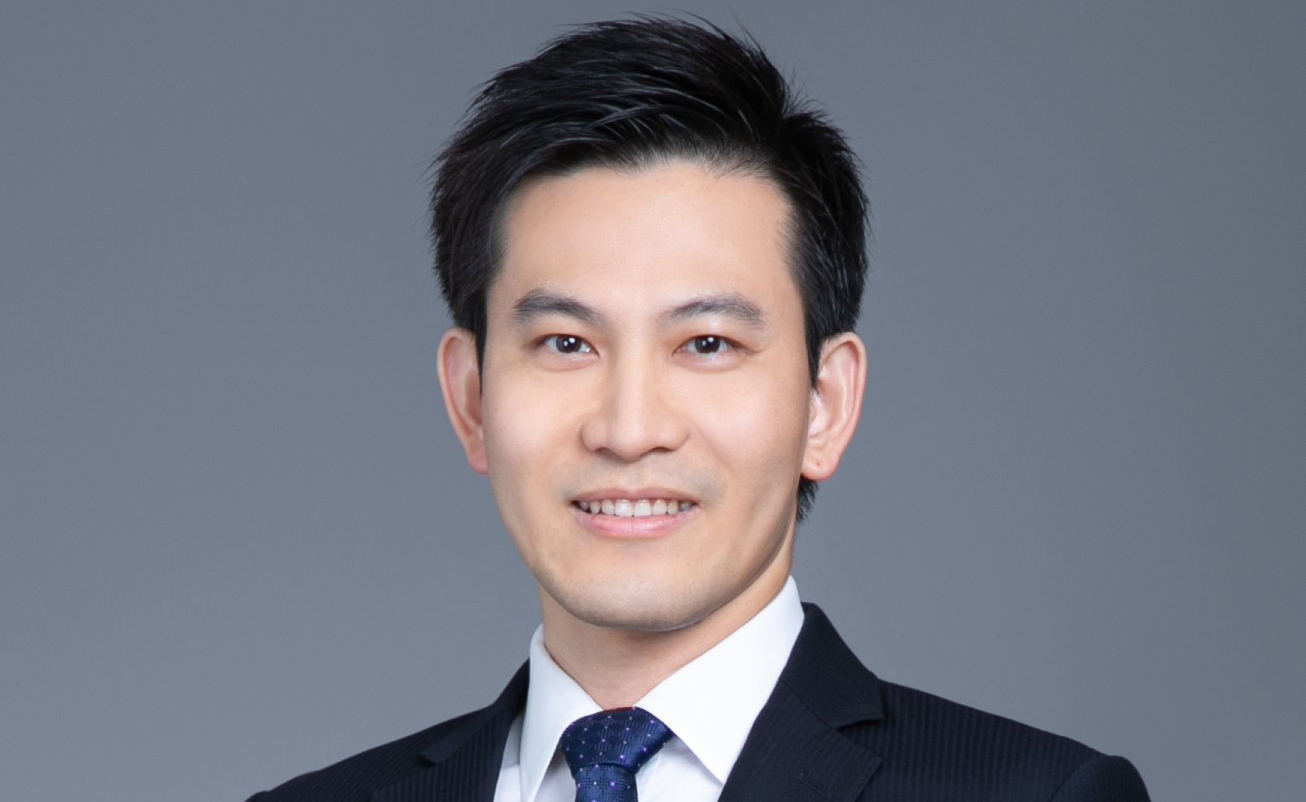 Integration and innovation are among the hottest topics of late in the Greater Bay Area (GBA). Aaron Liu (EMBA 2019), the Executive Director/ Head of Structuring of the Structured Finance Department of CMB International Capital Corporation Limited, is intent on flexing his cross-industry, pan-regional advantages to augment his legal and business career and engender greater possibilities.
Aaron comes from a legal background. In addition to obtaining a bachelors law degree in Southwest University of Political Science & Law in Chongqing and an LLM in international economic law from The Chinese University of Hong Kong (CUHK), Aaron has practised law at Hong Kong and mainland China law firms for nearly 10 years. Yet, having grown up in Shenzhen and received education in both mainland China and Hong Kong, Aaron has always had a passion for business. For this reason, while he was developing his legal career, he also included EMBA and a transition towards the business sector in his plan. Since finishing his EMBA at CUHK in 2019, he has applied his business knowledge to his work at CMB and offered more meticulous, feasible financing solutions to both domestic and foreign clients.
Uncovering Possibilities by Unleashing Strengths
Speaking about his current work at CMB, Aaron said, "The job allows me to engage in an industry that I'm more interested in developing, focusing on the cross-boundary financial and legal integration between mainland China and Hong Kong." Thanks to his practical experience at local and international law firms, Aaron is adroit at integrating legal measures and solutions into the structural design of financial products. From investment research and valuation and credit enhancement measures to investment and post-loan management and risk management, his broad experience and knowledge enable him to go beyond conventions and master this whole spectrum of work he was trusted with.
Aaron's years of traversing between the mainland and Hong Kong for study and work have also given him unique perspectives and holistic ways of thinking. This enables him to deftly consider and manage cultural and policy differences. "The local and international environments and business systems are rapidly evolving. We shouldn't confine ourselves to established or traditional fields, instead, we should explicitly analyse specific issues and be keen to innovate after understanding what the customers need. Appropriate solutions can only be identified with greater precision."
Flexing Advantages for Internationalisation of GBA
Looking at the prospects of the financial and legal sectors in the GBA, Aaron firmly believes that the integration and exchange of wisdom between cities will generate unprecedented opportunities. "As Hong Kong is the only region in China that practices common law, it possesses distinctive advantages geographically and legally. This allows Hong Kong to be the GBA's window towards financial internationalisation." He considers it more important to adopt the mindset of "asking not what the GBA can do for us, but what we can do for the GBA" and seek integration and change. "With the strong backing of mainland China and aspirations for the world, we in Hong Kong can unleash our inherent advantages to help more quality Chinese enterprises to 'go international'". He encourages young people to visit the GBA to experience it in person, identify their strengths and forge their successes.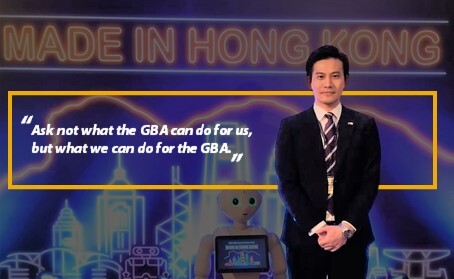 Pursuing Innovation and Change While Gaining Insights through Practice
Although Aaron has left the EMBA classrooms for more than two years, he still holds dear the programme's brilliant amalgamation of theory and practice. "When I was exchanging in Europe, I was deeply impressed by the dense academic atmosphere of the world's top academic institutions. I also obtained invaluable management insights from studying business cases and visiting world-renowned enterprises." In addition, learning the spirit of disruption upended Aaron's way of thinking, and became a major force driving his subsequent career.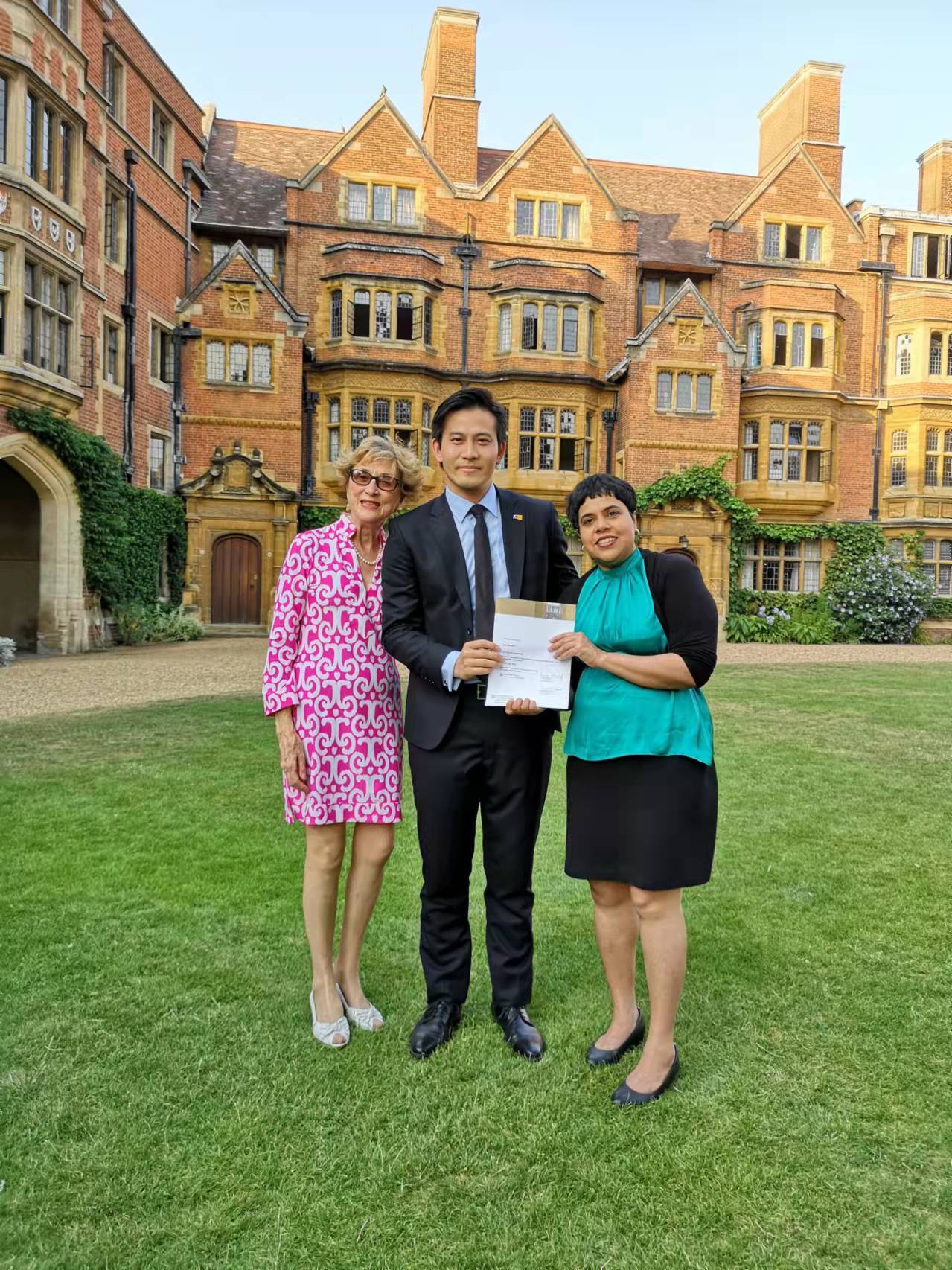 During his overseas study tour with CUHK, not only did Aaron realise his dream of studying at Cambridge University, but he also visited a range of global enterprises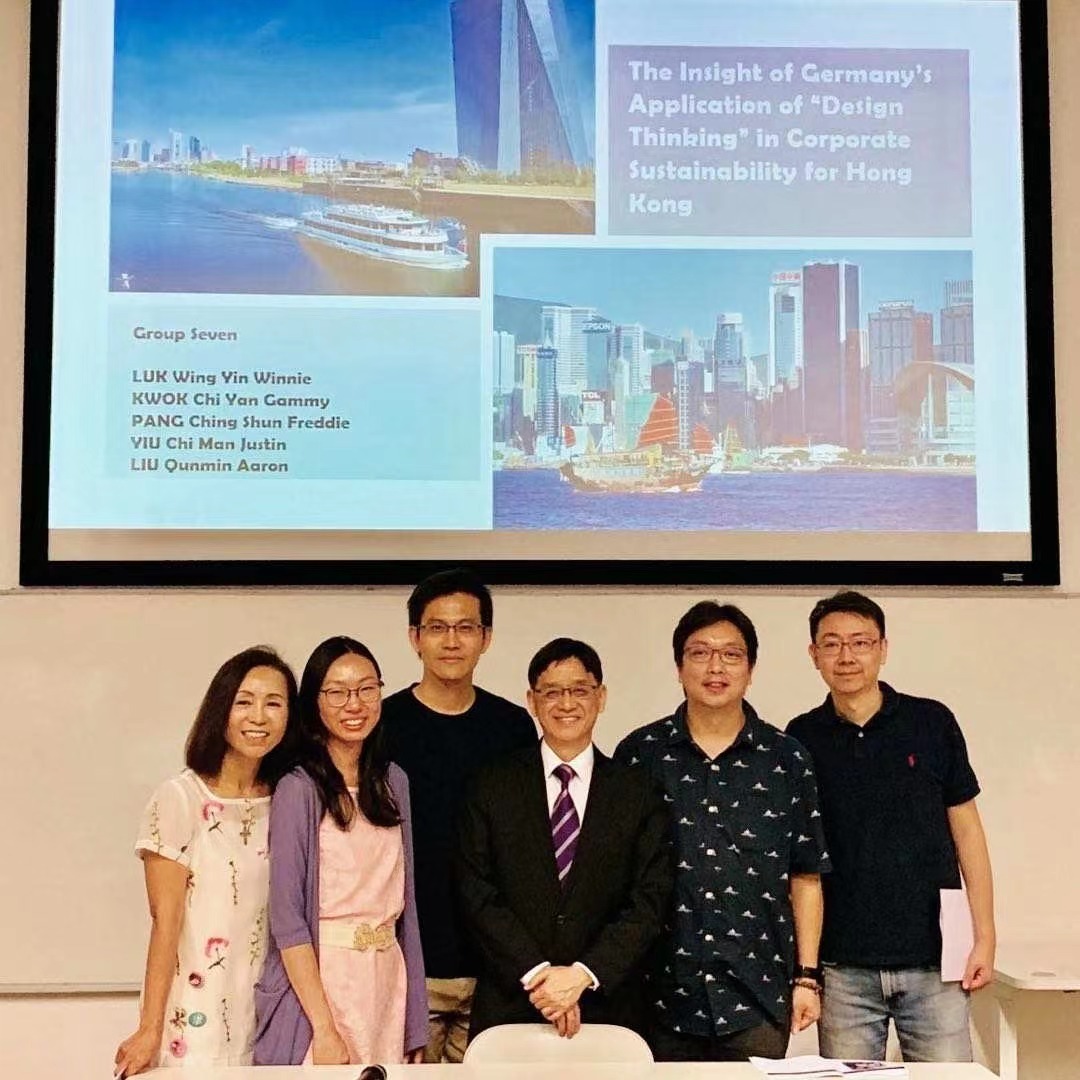 Aaron Liu (third from left) learnt a great deal from the classes of Prof. Andrew Chan (fourth from left)
Aaron sees the developments of GBA to be excellent opportunities to apply disruption thinking: "The regulatory policies, economic cycles and the macro environment are rapidly changing. Business people must boldly leap out of conventional thinking and offer clients with business advice that is more aligned with the evolving times." He hopes to must embrace change and innovation, seize the opportunities of the times and forge ahead with China and its regions.