Just as industries begin to turn their attention to the Greater Bay Area (GBA) and explore its bustling growth opportunities, Anthony Lin (MBA 1995), the Chief Executive Officer, Greater Bay Area of Standard Chartered Bank, is all set for action. He is determined to flex his financial expertise spanning mainland China, Hong Kong and Taiwan and leveraging the bank's advantages in local markets to capture first-mover opportunities.
Anthony's career in banking began when he joined the IT department of a bank after graduating from The Chinese University of Hong Kong (CUHK). Having obtained a BSc in Computer Science, he had planned to develop a career in the IT industry. After a year of working, he returned to CUHK to pursue a full-time MBA programme and, upon graduation, joined Standard Chartered as a management trainee. "My experience working in the banking sector gave me greater exposure to business, and motivated me to broaden my horizons and development opportunities via furthering my knowledge at school," Anthony said. "While I was studying for my MBA, I developed an interest in the financial sector. I joined Standard Chartered's management trainee programme as it was very attractive to me especially with a six-month training in the UK. I've stayed in the industry for over 20 years since."
Anthony joined Standard Chartered in 1995 and was relocated to Shanghai in 2006. He was then sent to oversee the bank's operation in Taiwan in 2017, and subsequently became the CEO for GBA last year. Even though the new role comes with an array of new challenges, Anthony considers them to be opportunities to flex his capabilities. He believes that his experience in mainland China, Hong Kong and Taiwan, along with his background in IT, are assets that will enable him to carry out his work effectively. These skills will allow him to bridge and consolidate the teams in different regions, leverage the powers of FinTech and develop more businesses in emerging fields.
Entrenched Strengths Boost Cross-Boundary Collaboration
Among banking's many business areas, Anthony is most passionate about business development. The field demands a keen understanding of not only banking and risk management but also of the customers' needs: "Banks have similar businesses everywhere, but localised service is only possible with an understanding of the local customer needs. That's why frontline communication and feedback are so important." Although Anthony possesses ample experience, he still considers it crucial to communicate with local teams. He believes this would allow him to have a more accurate grasp of local cultures and markets.
He pointed out that success in GBA hinges on cross-boundary cooperation, and he foresees that as the flow of people, capital and information gathers pace within the region, the collaboration between teams will also increase. Having served in his position for a year, Anthony said that he and Standard Chartered are ready to forge ahead. All that is lacking are the "tailwinds" of borders reopening: "GBA developments demand tremendous cross-boundary collaboration. Unfortunately, mobility is still constricted under the pandemic; we can only work with our GBA teams and stakeholders virtually."
In the face of COVID's impact and intensified regional competition, Anthony remains confident in the bank's business expansion outlook. He said that GBA is a key strategic region for Standard Chartered's business development and one that plays to the bank's strengths: "We've been working tirelessly in the arena of GBA. We see an influx of new opportunities with every new policy announced. Standard Chartered is a strong team, and our Hong Kong and mainland China teammates, who have been working closely together, have a deep well of expertise. We can thus seize the opportunities and play a good game."
Integrated Market Stimulates Service Reform
Looking towards financial integration within GBA, Anthony said the varied currencies, legal systems and tax regimes mean achieving full mutual access will take time. However, the recently launched Wealth Management Connect Scheme has revealed an important message: "It confirms that the opening of the mainland China's capital markets is set to further enlarge."
Anthony stressed that having an integrated market does not mean having a single market in the end. It resembles a better form of integration instead: "Take retail banking for example. When our customers cross borders more frequently, we'll need to develop more value-adding products and services to meet their financial needs, both in Hong Kong and the mainland China. These products and services will need to be compatible with Hong Kong's banking system and comply with the prevailing laws and regulations." Anthony added that there may no longer be "Hong Kong clients" and "mainland China clients" in the future, only "GBA clients".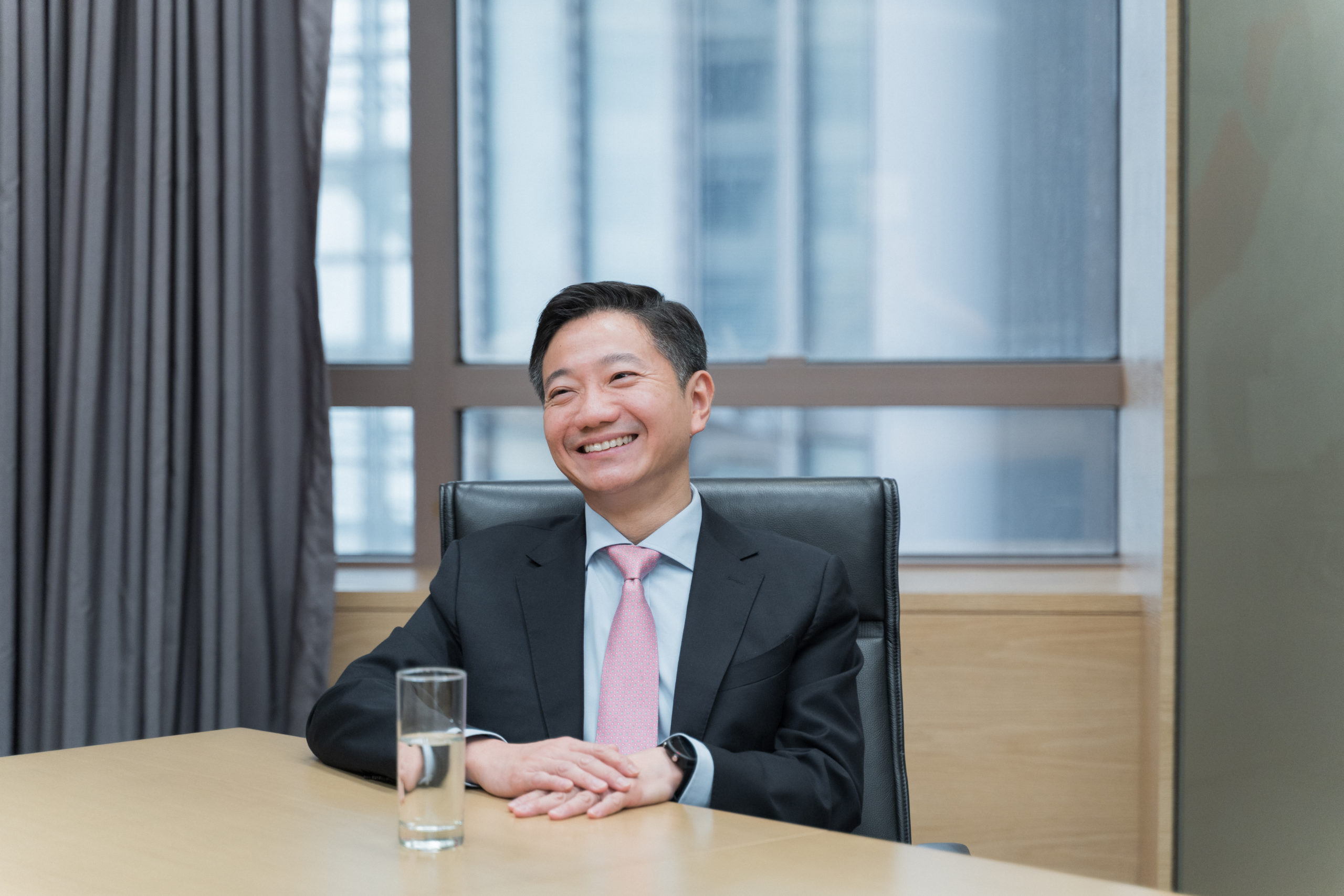 Anthony believes that the increased flow of people, capital and information within the GBA will give rise to new product designs and cross-boundary collaboration needs.
Learning from Practice and the Real World
As he looked back at his MBA days, Anthony described the experience to be highly rewarding, especially since he could grasp the gist of a four-year programme with only two years. He is most impressed by the course on business strategy: "The professor was a businessman who shared with us his real-life cases in every class, and they were very illuminating: Why did he make that decision? What went through his mind? All this inspired me greatly and opened my mind."
Anthony has this advice for the current students of the Business School: "When opportunity comes knocking, step out of your comfort zone with confidence and courage. Explore different business environments to open your mind. Don't just follow the old ways but always keep learning."