In 2019, Xiao YU (FMBA Class of 2015) was named in the "30 Under 30" Finance list by Forbes China. Yu, also known as Kina, has held top positions in companies including Goldman Sachs, Hopu Investments and Morgan Stanley, designing and trading large scale derivatives, participating in the development of trade strategies for quantitative investment models and issuance to retail investors. She has led the mergers and acquisitions across various industries, including M&A of leading international logistics company GLP, investment of fashion app Mogujie and other businesses. Kina is currently the General Manager of Spring Ocean Capital.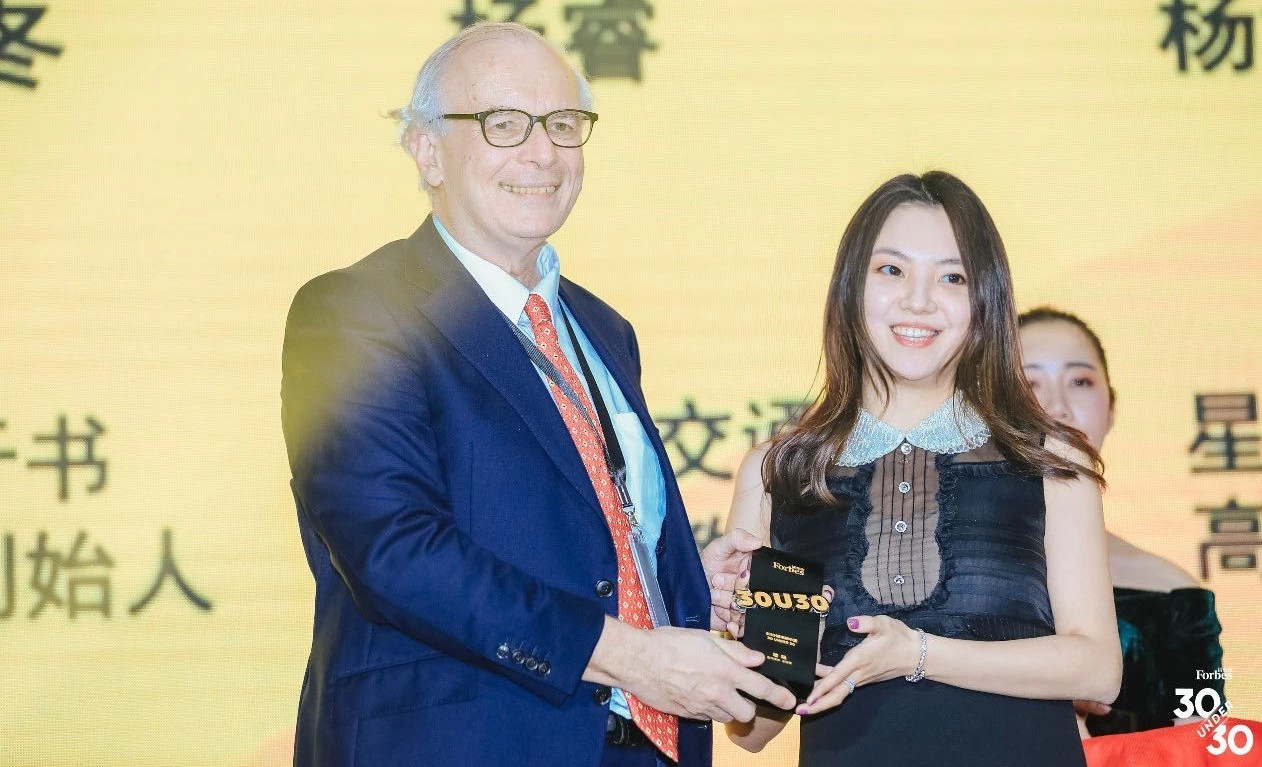 Russell Flannery, Forbes Global Media Holding Chief China Advisor and Forbes China Chief Editor, presents the award to Kina
Forbes interviewed with Kina when she accepted this award, where she shared her beliefs and thoughts on her work and professional development. Below are seven Q&A from Kina's interview highlights.
Q: How did you join this industry?
A: It was by chance, and I also love to take up new challenges.  I switched careers from journalism to finance. After a deeper understanding of how Wallstreet triggered the 2008 Global Financial Crisis, I was mesmerized by the complexities of product trading and capital operations. I self-taught myself about finance and banking, and after successfully interviewing and joining Goldman Sachs, accumulated enough knowledge and experience to realize that there's a lot that I want to explore and do in this sector.
Q: Where do you think you'll be in five years' time? 
A: I haven't specifically thought about what I'll be doing in five years, but I know for certain that I don't want to be labelled as a "successful investor", because my ultimate goal is to influence and impact industrial development through the power of capital. I believe that industrial advancement is the real engine behind social development, and capital is what gives it a much-needed boost. It's not about capital gain, but the improvement that a certain industry can achieve; which is why I hope that in five years, I will still be focused on value investing.
Q: Your company seems to be in a great shape, what drove you to pursue this business direction when you started your own venture?
A: Firstly, it's the decline of foreign investment banking, secondly it was the emergence of value investment in China. Value investment is an up-and-coming concept, but currently there's an imbalance between the growing demand of high-quality investment projects and the search for investors who understand value investing, which involves a lot of professional and direct communication. At the same time, the internet industry is overvalued, people are simply blindly chasing after these companies and burning cash. I believe that it's even more important to merge industries when economy is in a downward trend, and search for true value in a realistic and logical manner.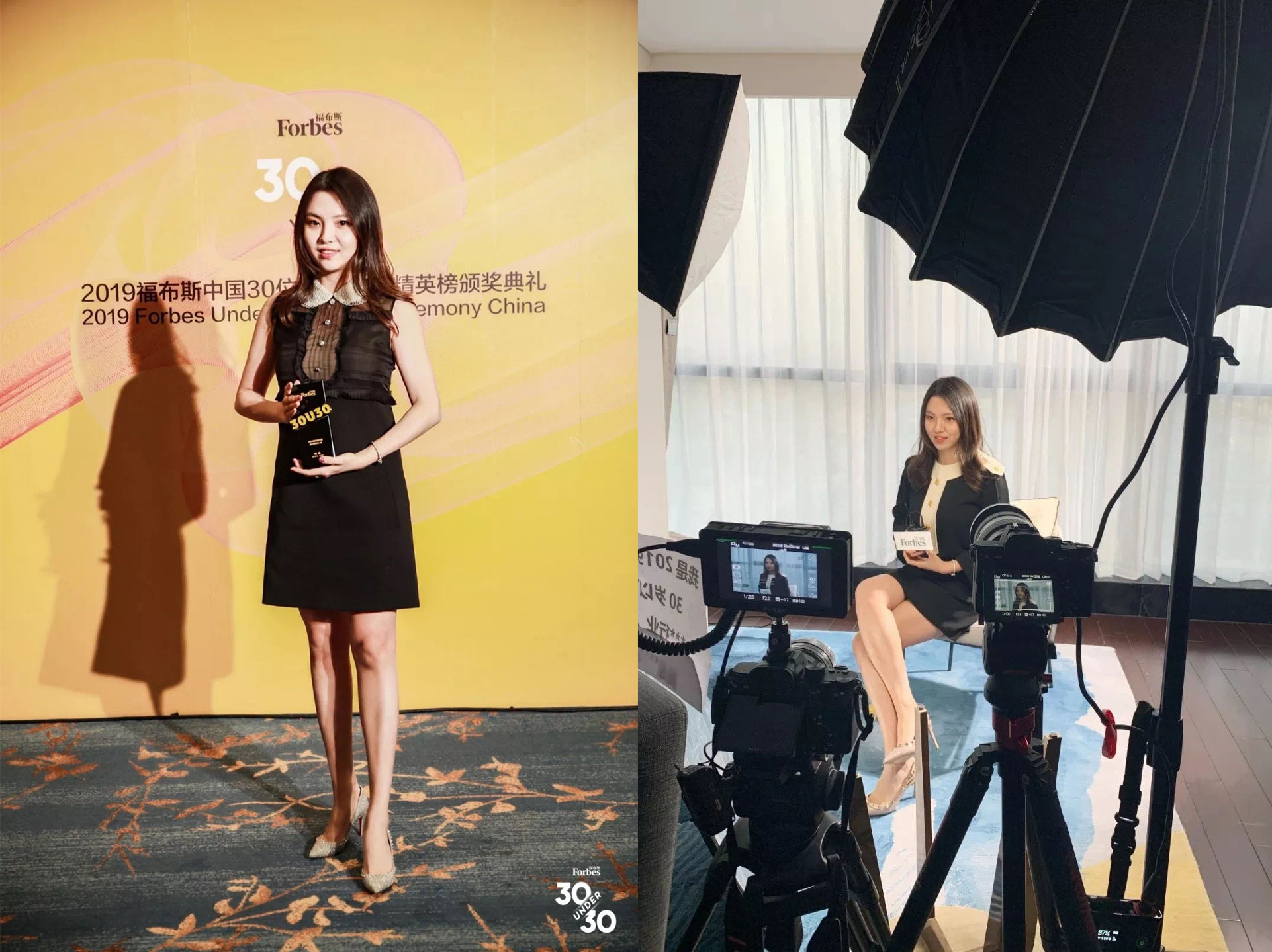 Q: Are there any pain points in this market?
A: There's a lack of industrialization and collaboration across industries. Over recent years, the highspeed development of the economy has brought life to many new industries. Traditional businesses are under immense pressure and are lack the support they need, putting them in a bind when trying to transform and advance. At the same time, there is an imbalance in the division of resources when it comes to collaboration across industries, which is why some industries are not getting the attention they deserve while some others are structurally converging and wasting resources.
Q: What plans do you have for your company?
A: We need to go further up- and downstream, for example, we can leverage our expertise and invest in industrial internet to build a closed-loop ecosystem that combines "Industry + Technology + Finance". We can then incorporate new technologies such as 5G, artificial intelligence and big data in its synergies, all with the objective of lowering costs, increasing economic efficiency, and ultimately building a healthier cycle.
Q: What do you think is your competitive advantage?
A: Compared to the era of industrial investments, investors nowadays need to become more involved in a business's operations and integration development. They need to build up broad industry expertise and possess strong capacity to manage the post-merger integration, in order to increase breath and depth of participation ranging from strategy to human capital, operations and resource allocation. We have the support of our core business, and with our investor's expertise in logistics as a cornerstone, it gives us an edge in professionalism and resources across multiple industries.
Q: Starting a business is very difficult, what do you think are the qualities an entrepreneur should have? 
A: To be firm in your beliefs, focus on one thing, and find opportunity within. It's also important to keep innovating while exploring, don't forget to look up even when you're keeping your head down in deep focus. Most important of all is to fulfill corporate social responsibility. One of the biggest challenges is not getting support from family and friends when starting your own venture. Being an entrepreneur is no doubt a very lonely journey, but always bear in mind that it's all for the goal you're trying to achieve.
This article first appeared in CUHK-Tsinghua MBA in Finance WeChat Official Account, republished with permission from Office of MBA Programme in Finance, CUHK Business School