Having a deep understanding of marketing psychology can make or break your business. Do you understand your consumers and how and why they behave as they do? Try to apply psychology and economy in your marketing strategies. Small tweaks can make a huge difference, get some insights from Prof. Luxi Shen, and increase the conversion rate of your business!
Guest Speaker: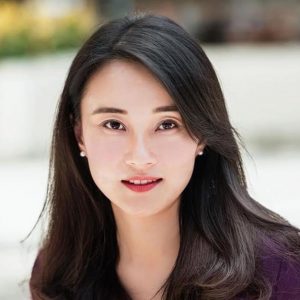 Prof. Luxi Shen received her MBA and PhD from the University of Chicago Booth School of Business and joined CUHK Business School in 2014. At CUHK, she teaches Marketing Management, Strategic Marketing, and Business Negotiation.
Key takeaways:
– Marketing is about "making people appreciate the value of your stuff"?
– 10 Principles of Smart Marketing: use consumer psychology to promote economic efficiency
– Principle #3: Make the implicit explicit
There's no better way to learn about our MBA classes than to participate in one. Join our MBA Masterclass on 22 Feb 2023. Reserve your spot now.
CUHK Business School was the first in Hong Kong and in the region to offer BBA, MBA and EMBA programmes, with over 40,000 alumni worldwide. We are a global institution that embraces innovation, nurtures an entrepreneurial mindset and promotes social responsibility. Leveraging on our deep connections to mainland China, especially the Greater Bay Area, we actively contribute to the social and economic development of this region.
CUHK MBA Programme, one of the Global Top 50 MBAs and the longest-established MBA programme in Asia, has nurtured prominent global leaders for the Asian Century. Our curriculum builds essential Finance, Entrepreneurship, Digital & Management skills for the digital era. It comprises six optional concentrations – Business Analytics, Entrepreneurship & Innovation, Information and Technology Management, Finance, China Business and Marketing. We are also constantly seeking out and encouraging new ways of learning, thinking and engaging with the community, as a humanistic spirit has been one of CUHK's core values.