The Chinese University of Hong Kong (CUHK) held its Twentieth Honorary Fellowship Presentation Ceremony on 16 May on campus. Five distinguished people, including Mr. LAM Wai-hung Enders (BBA 1987), were appointed honorary fellows in recognition of their exceptional achievements within their professions and their outstanding contributions to the University and the community. The ceremony was also broadcast live on campus.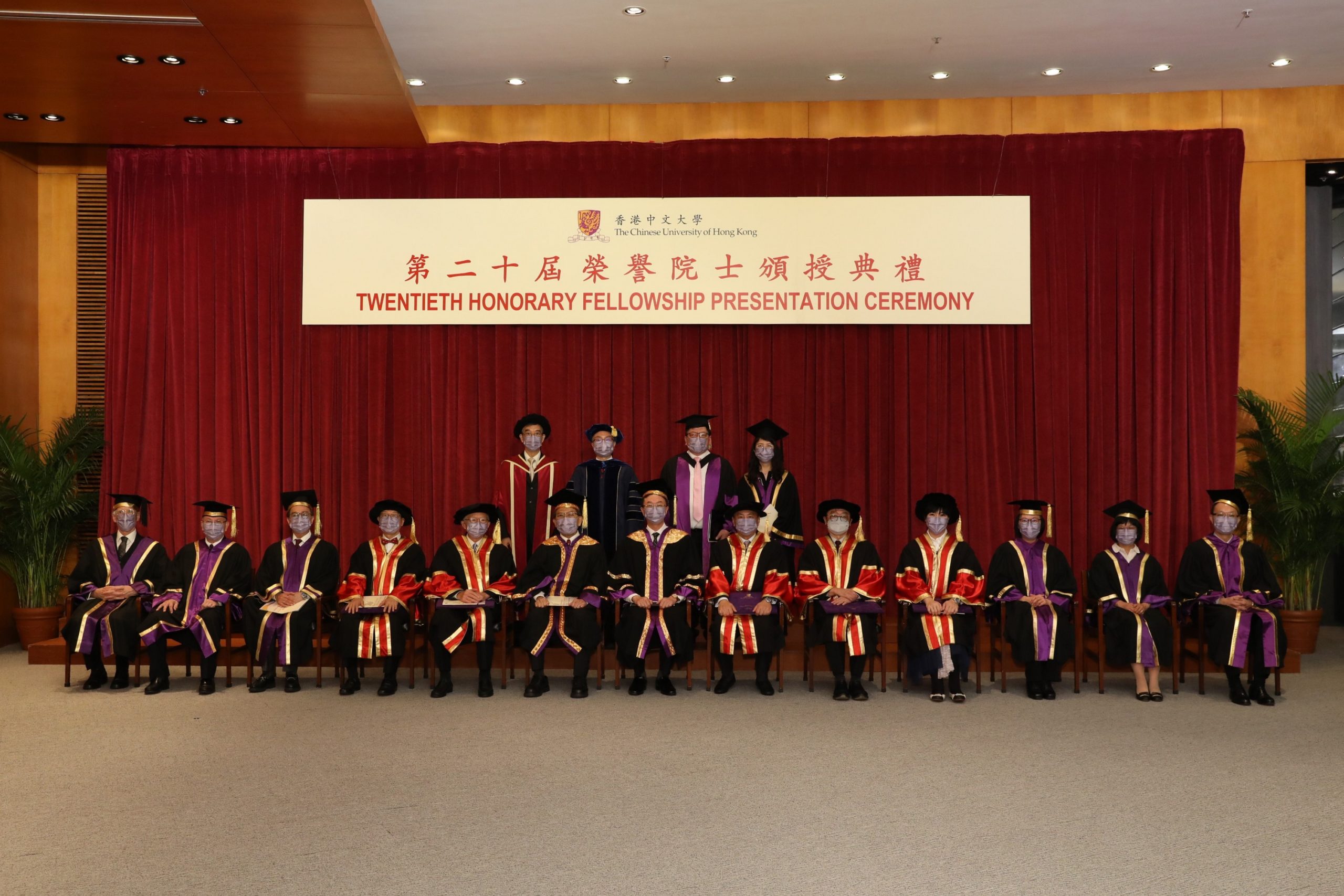 (Front row) Group photos of the honorary fellows, Council Chairman Professor John Y.C. Chai (middle), Vice-Chancellor Professor Rocky S. Tuan (6th left), Provost Professor Alan K.L. Chan (3rd left), and Pro-Vice-Chancellors Professor Nick Rawlins and Professor Chan Wai-yee (1st-2nd left), Professor Sham Mai-har and Professor Poon Wai-yin (2nd-3rd right), and Vice-President Mr. Eric Ng (1st right).
Mr. LAM Wai-hung Enders, co-founder of Time Industrial Manufactory Limited, has been President and Chief Honorary President of the Hong Kong Watch Manufacturers Association Limited, and rotating Chairman of the China Horologe Industry Federation. Upon graduating with a marketing major from CUHK's United College, Mr. Lam joined the watch and clock industry, co-founding his company in the 90s. Under his leadership, the company grew quickly into a cross-border manufacturer boasting a workforce of nearly 300, with buyers from all corners of the world. Mr. Lam is Chairman of the Watches and Clocks Advisory Committee of the Hong Kong Trade Development Council, and Vice-chairperson of the Watch and Clock Industry Training Advisory Committee of the Education Bureau, where he has contributed to empowering and advancing the industry, as well as advocating for vocational training. In recognition of his contributions to the sector, he was made a Fellow of Management and Business Administration and an Honorary Fellow at the Professional Validation Council of Hong Kong Industries. As much as Mr. Lam puts his heart and soul into building a successful career, his alma mater is always on his mind. He has become a frequent donor to the United College's mentorship programme and scholarships, including donations to set up the Enders Lam Alumni Prizes and sponsored the Enders Lam College Service Prize. Mr. Lam has also been an active player in University affairs and in appeals for donations from his fellow alumni. He was a member of the University's Council, Chairman of the Convocation and a member of the United College Board of Trustees, and is now a member of the Governing Board of CUHK-Shenzhen.
The other appointed fellows are Professor CHENG Chuen-hon Arthur, a leading exploration geophysicist; Mr. LI Kwok-sing Aubrey is Non-executive Director of The Bank of East Asia, Limited; Professor WONG Nai-ching Henry and Ms. YU Chui-yee, a Hong Kong paralympian.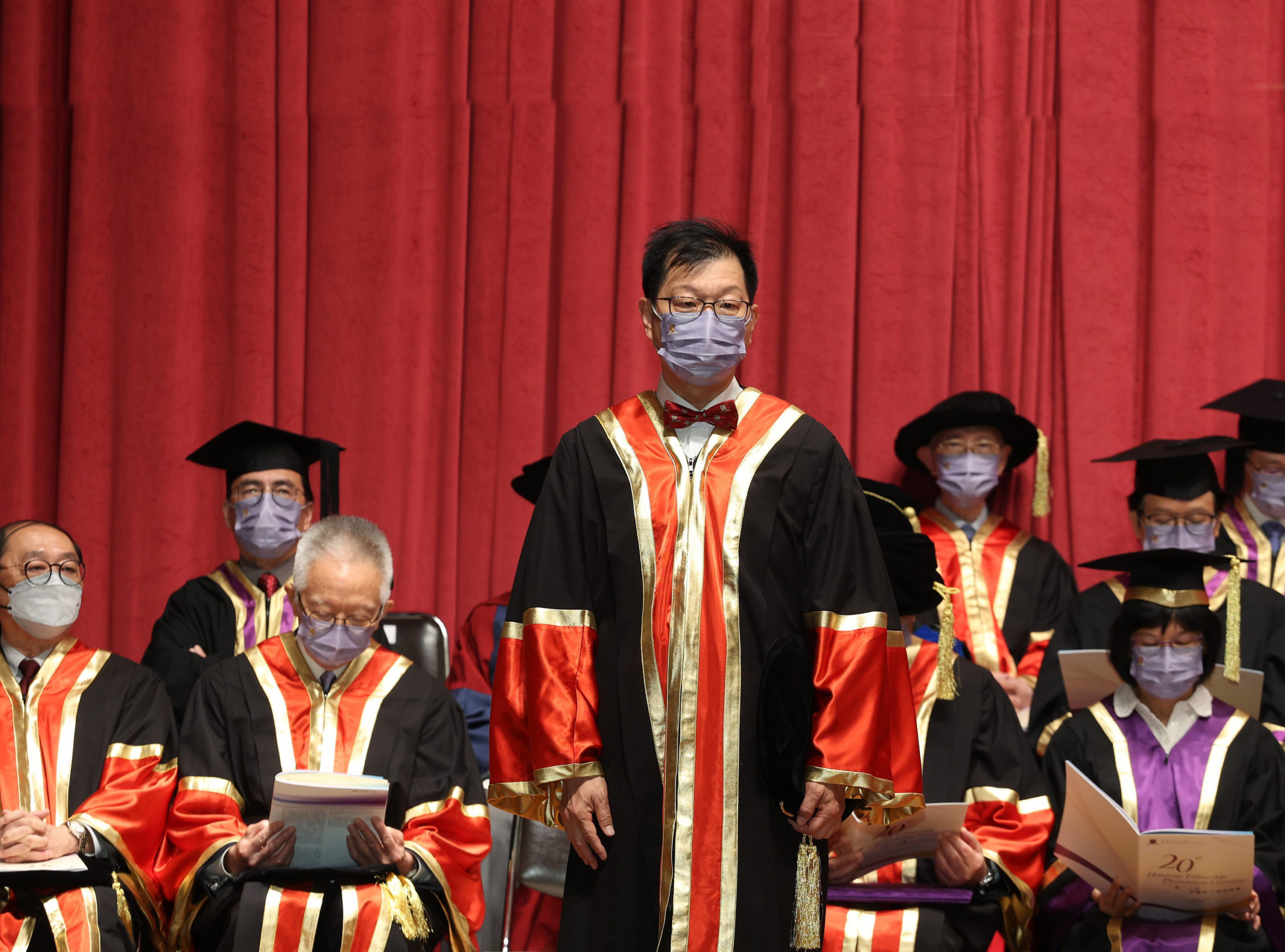 Mr. LAM Wai-hung Enders (BBA 1987)