The first CUHK Business School Alumni Industry Luncheon was successfully held on September 17 at the Island Shangri-La, Hong Kong, and has received overwhelmingly positive response. As the first face-to-face alumni networking event in 1.5 years' time, it is designated to provide an industry-based platform for alumni to network and exchange professional insights and knowledge, and ultimately bring career and business collaboration opportunities to life. With Fintech being the focal point this time, the luncheon was attended by around 70 enthusiastic alumni and students who fueled the vibe with great sharing and thoughts.
A mini panel discussion made an enlightening kick-off that afternoon. Two trailblazing industry leaders, Sean Lee (EMBA 2015) and Andy Ann (EMBA 2009) were invited to speaker on the topic "NFTs, CBDCs and Stablecoins – How Will These Digital Assets Transform Our Economy?", with moderation by Professor Seen-Meng Chew, Associate Dean (External Engagement) and Associate Professor of Practice in Finance at CUHK Business School. Sean, CEO of Algorand Foundation and an active supporter of startups, is leading his team as the custodian of the Algorand blockchain protocol. On the other hand, Andy has more than 17 years of digital media experience and was the founder of the media conglomerate NDN Group (HK) Limited. They stimulated thoughts by delving into various aspects of the digital assets, including positioning and relevant investment opportunities in the current economic environment.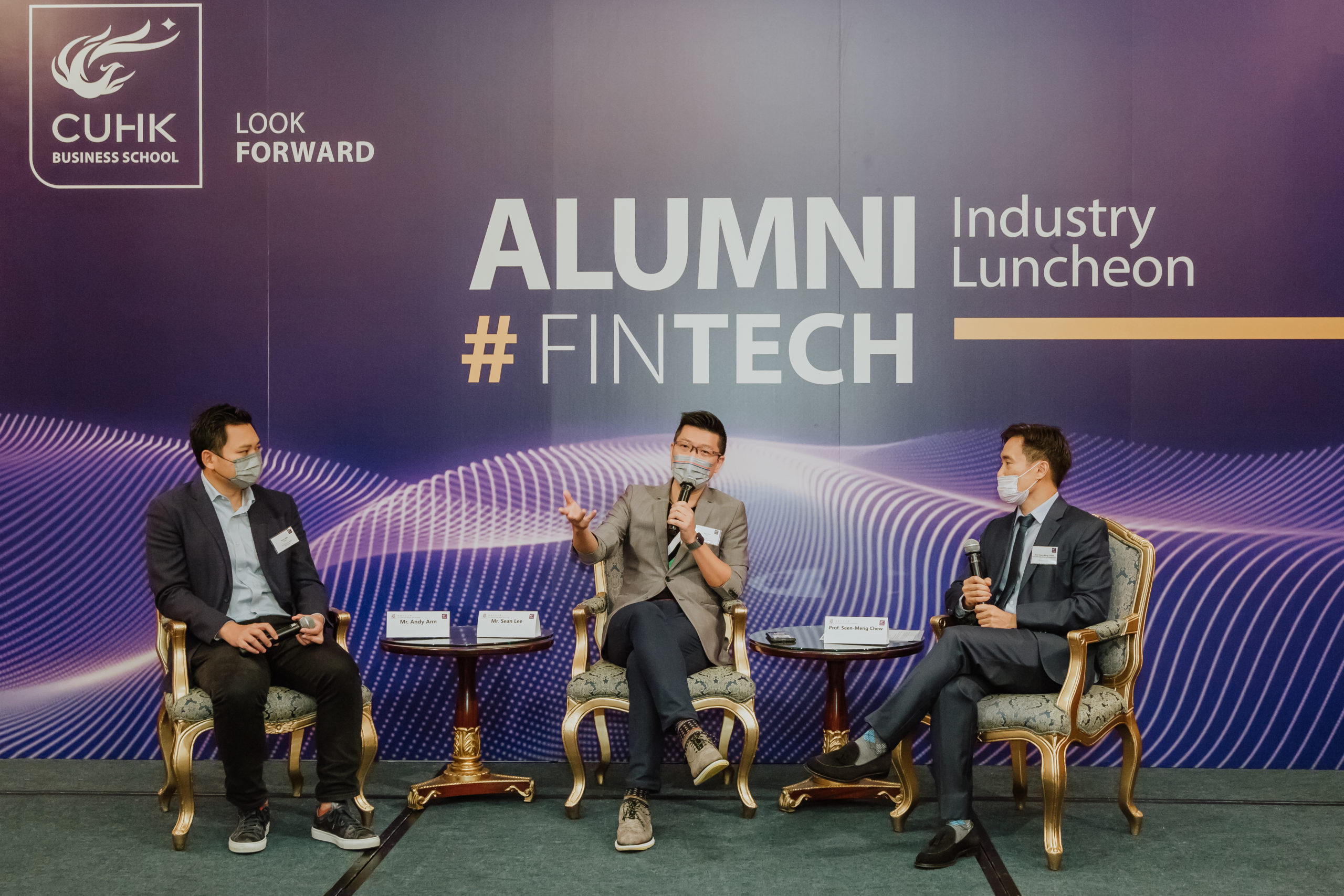 (From far left) Andy, Sean and Prof. Chew (right) shared their thoughts in the mini panel discussion
They all agreed that digital assets will gradually become mainstream. Sean explained, "Regulators started to pay attention to blockchain, be it in Hong Kong, Singapore or the United States, and that means the technology is going mainstream. This is a very healthy sign to me."
With respect to the up-and-coming NFTs investments, Andy commented, "The NFT market is at high risk right now because the value you see may not be the real value, given the presence of miners and many other different types of investors. It takes time for the market to gradually come up with maturity and commercialisation."
Great response from the floor in the subsequent Q&A session brought the discussion to a high note, and the luncheon officially commenced after the vote of thanks. Over the course of a delectable meal, participants mingled, built great connections and had an enjoyable time together.
Not soon after the event, participating alumni formed an industry-based instant messaging group to keep the momentum going and further dialogues. Look forward to seeing new opportunities sparkled when great minds assmebled!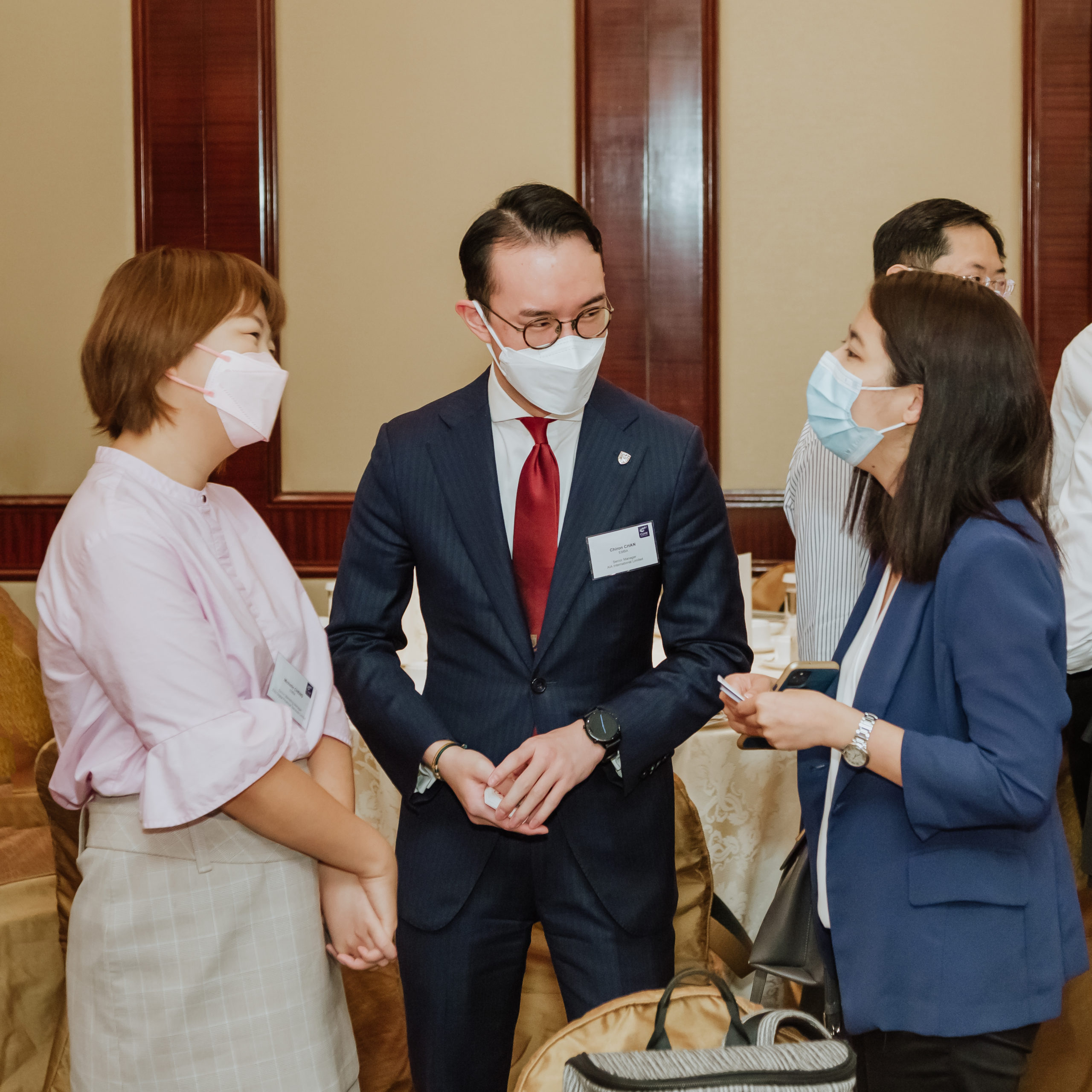 This face-to-face networking occasion allows alumni to gather and exchange thoughts over a causal vibe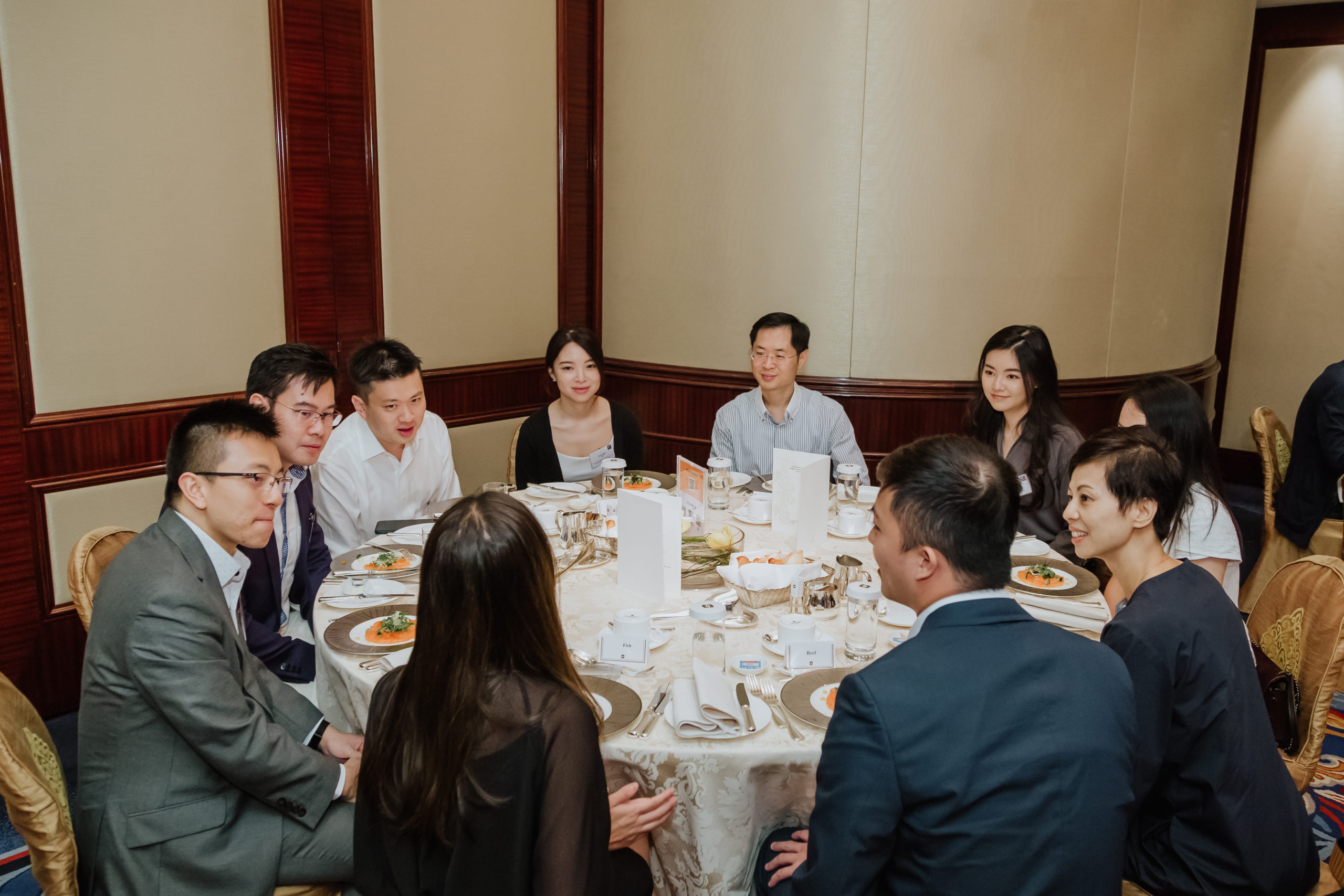 Alumni getting to know each other over lunch