Business School Taiwan Alumni Association Hosted Gathering to Foster Exchange of Health Management Knowledge
CUHK Business School Taiwan Alumni Association organised a banquet at the Grand Hyatt Taipei on 23 March, inviting three medical experts to share their professional experience and tips to arouse discussion on health management. Nearly 80 CUHK alumni joined the occasion alongside 20 other alumni from the National University of Singapore Business School, who established an official collaborative relationship with the Business School Taiwan Alumni Association last year, and the National Chengchi University Entrepreneurship Class for a vivid exploration.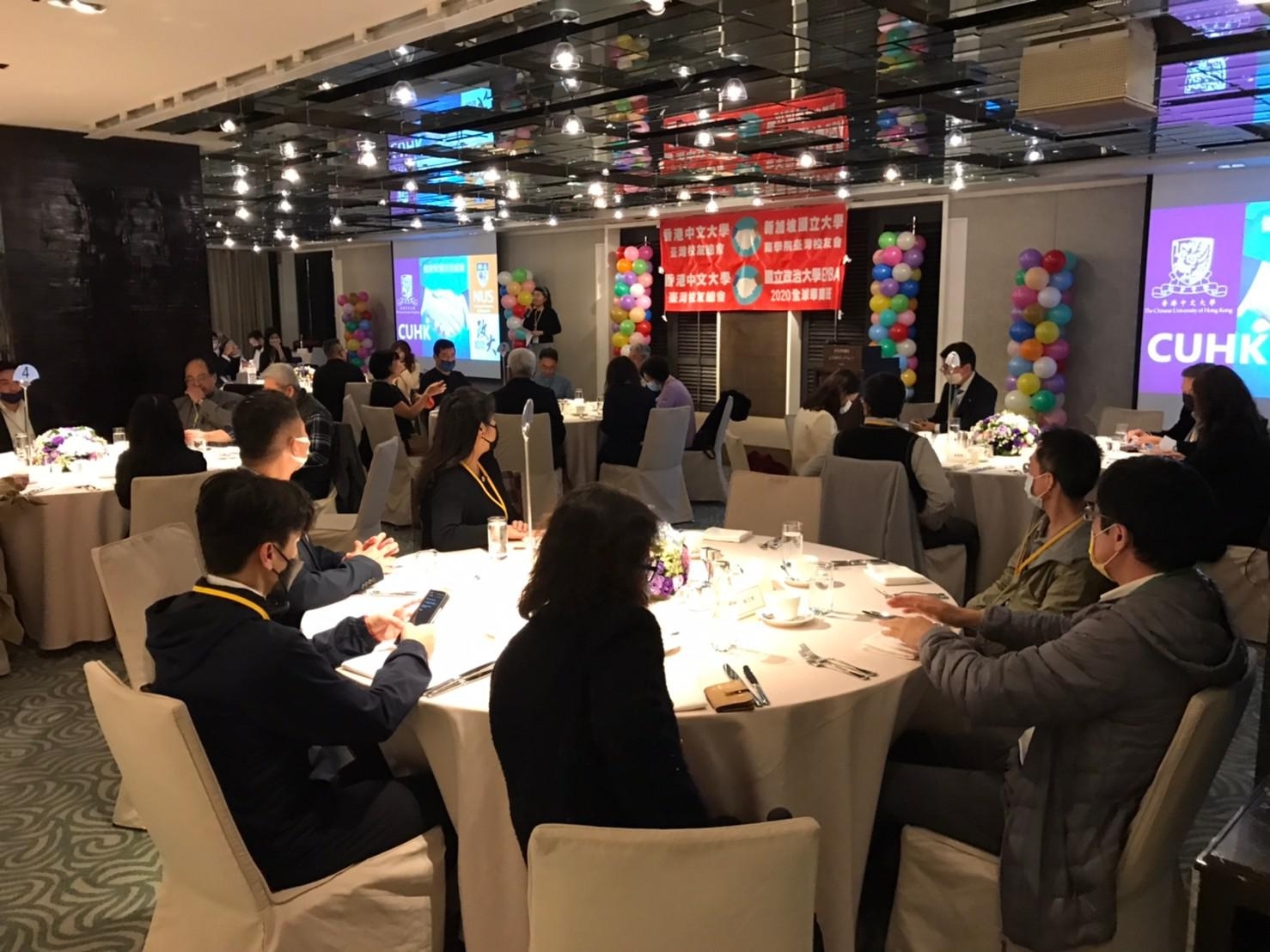 Professor Lin Zhou, Dean of CUHK Business School, pre-recorded a video to show his support for alumni in Taiwan. Expressing his gratitude for such pioneering occasion where alumni from three distinguished business schools in Asia assembled and built a rapport, he encouraged participants to stay healthy physically and mentally especially during the epidemic.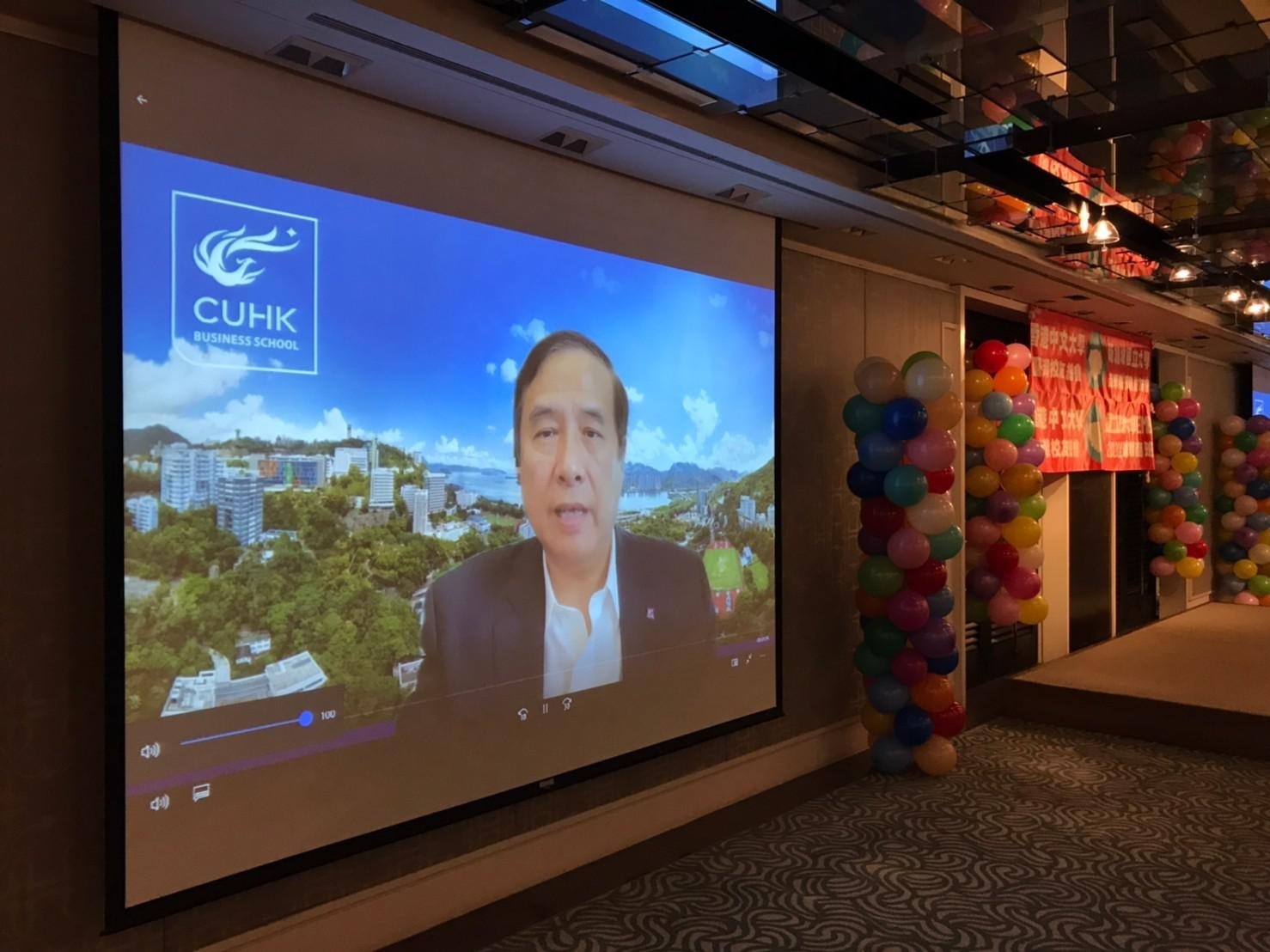 Professor Lin Zhou also shared in the video that the school is preparing a series of mega events for the 60th anniversary of the University next year, and he looks forward to seeing alumni return to the campus and join the celebration.
The three participating medical experts included Chen Fuxiong, a Chinese medical acupuncture specialist and chairman of the Kaohsiung Acupuncture Physicians Association; Li Changchun, a spine orthopedic expert curing olympic athlete; and Li Mingzong, a far-infrared health care expert and chairman of Thomson Bio-Energy Tech Corporation. In addition to the sharing of valuable health management information, they also conducted health assessments for alumni on the spot. The programme that night was further enriched by the sharing of Li Mingru, chairman of Rinnpichon Art International Auction Co. Ltd., and the participants benefited a lot from the dynamic content.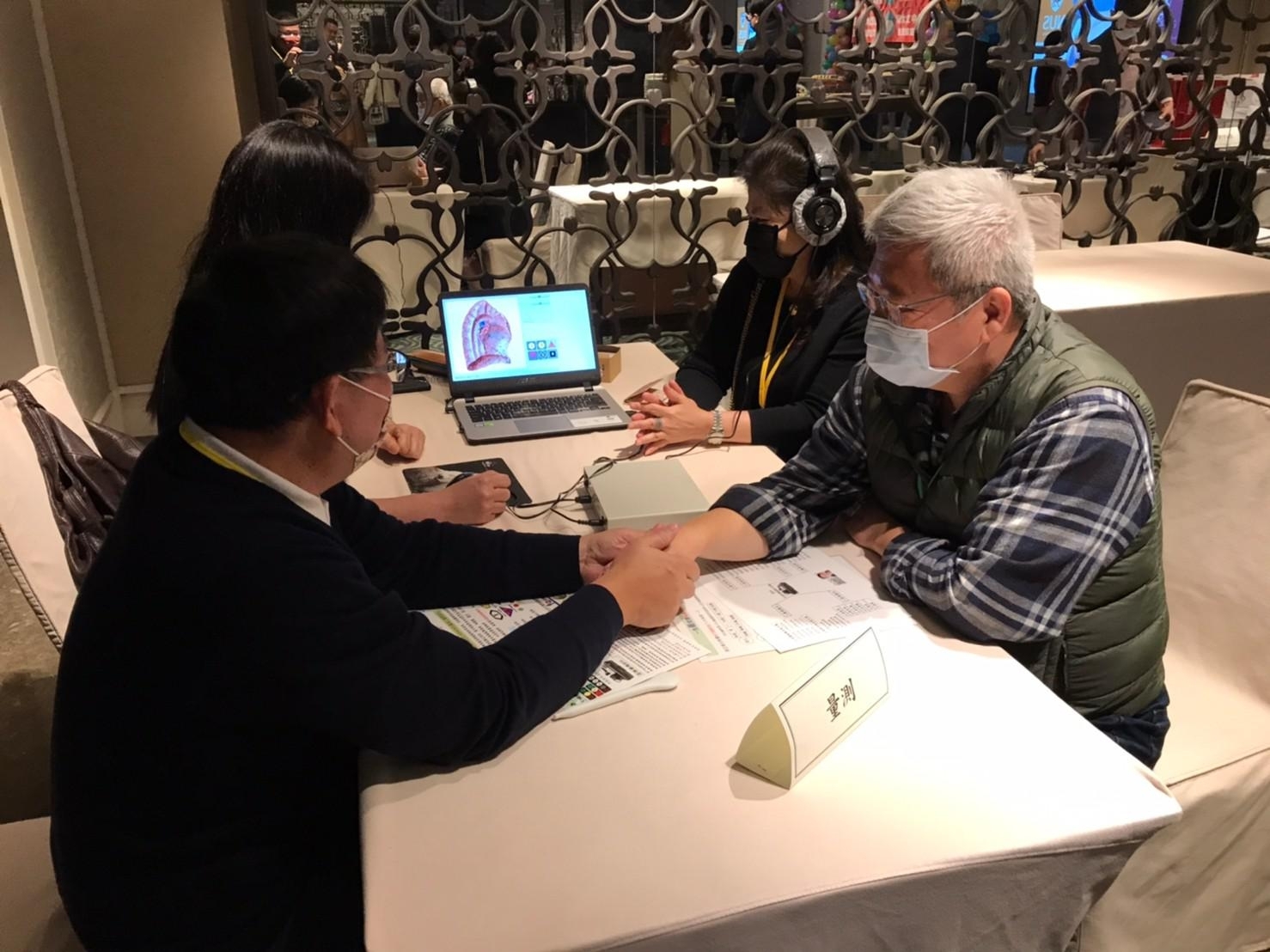 Medical specialists provided on-the-spot health assessments and practical advice for alumni
Alumni cherished the valuable opportunity to gather during the pandemic, and actively exchanged opinions. The dinner was brought to a successful close.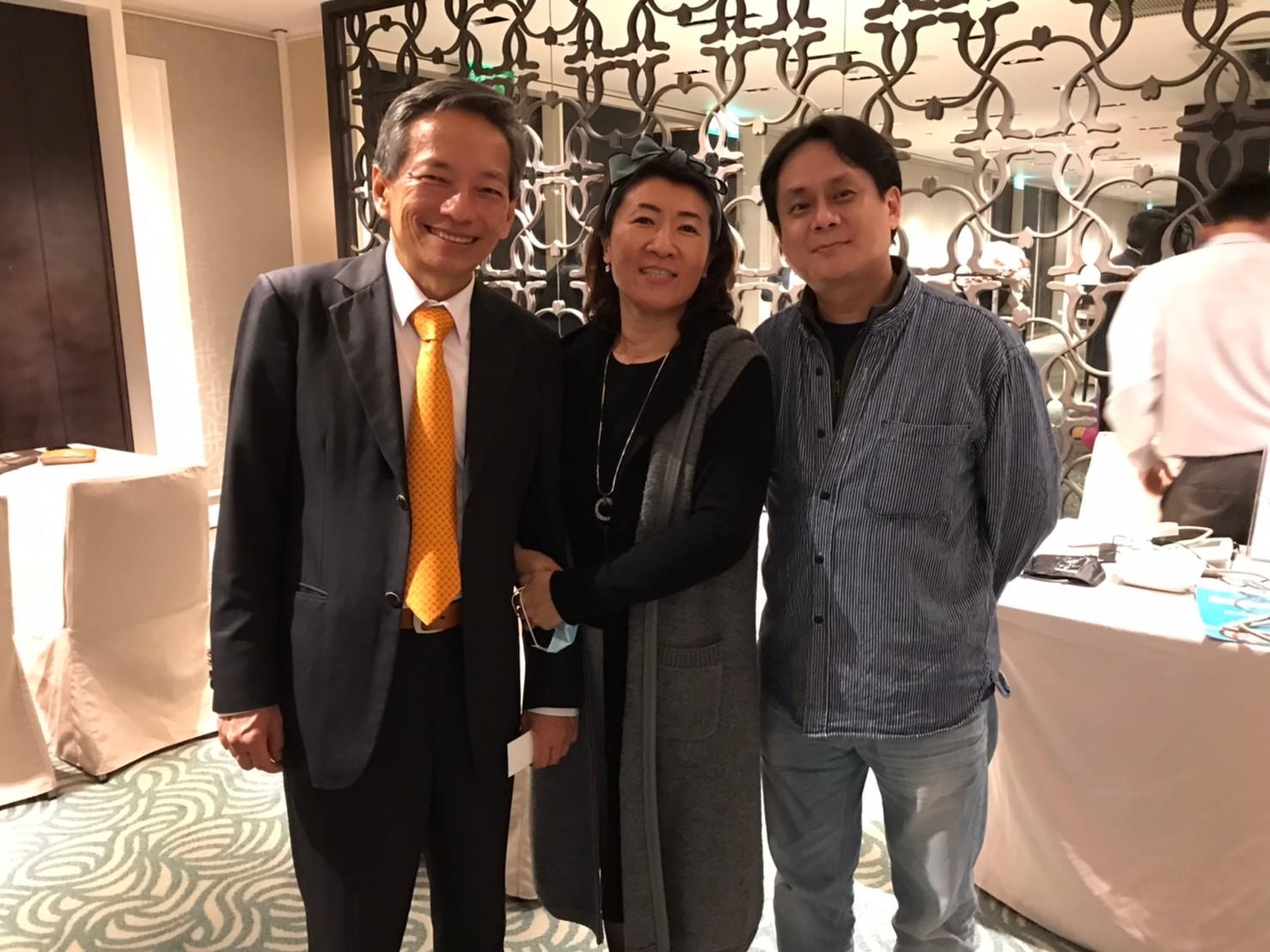 President of the CUHK Business School Taiwan Alumni Association John Wei (left) enjoyed the dinner with alumni