Alexis Chiu (BBA 1997): Straddling Polarities to Help Hong Kong Creativity Soar Again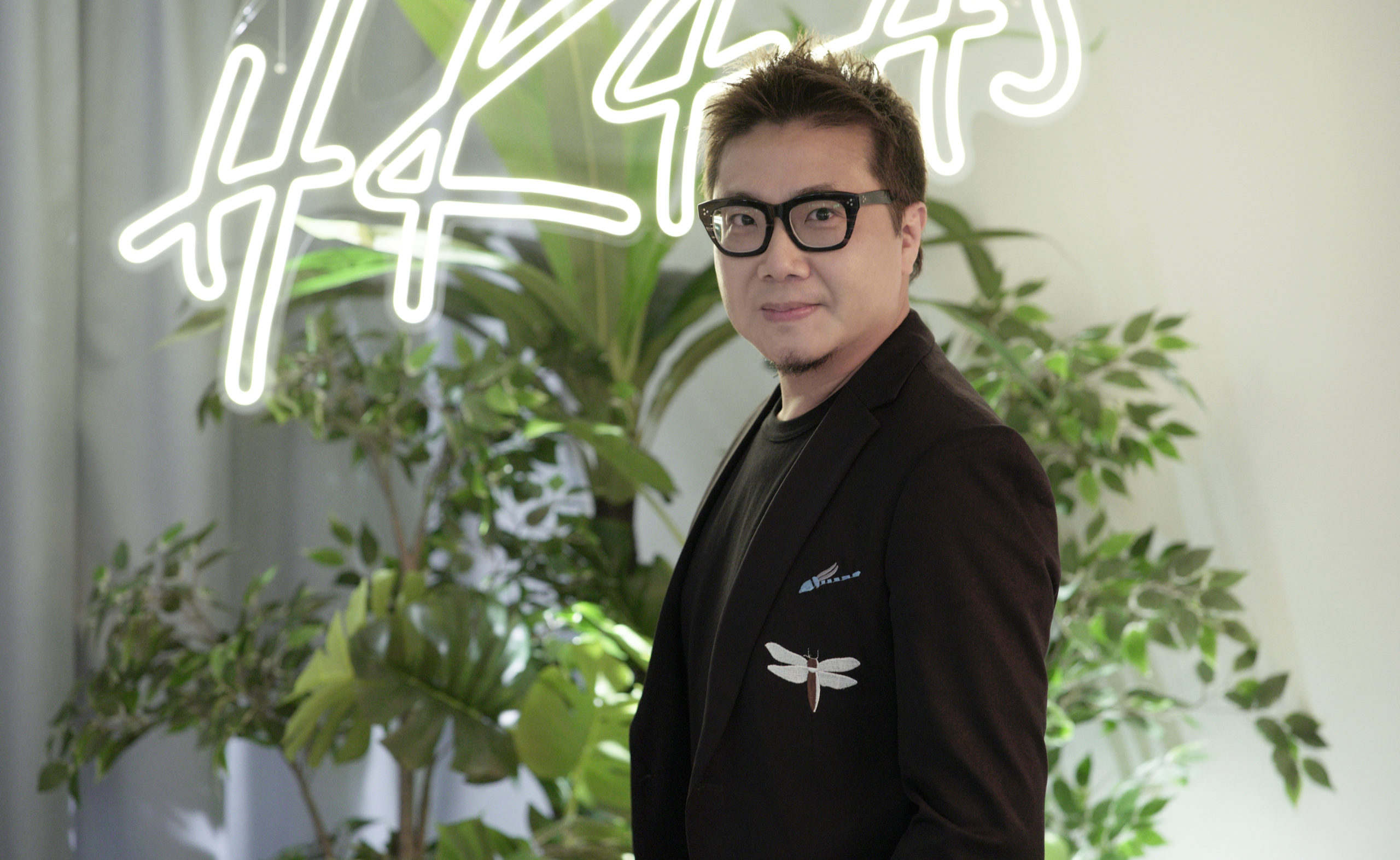 "The advertising industry is full of polarising experiences. That is what makes it so intriguing," said Alexis Chiu (BBA 1997), the Chairman of the HK4As and Group Managing Director of Saatchi & Saatchi Hong Kong. Having spent over two decades in the business, Alexis has seen the industry both at its prime and its nadir. He has risen to the trials and tribulations of the times and recently that of the pandemic. Despite the turbulence the industry has undergone over the past years, his passion for advertising is undimmed: "We are always juggling between being rational and emotional, innovative and prudent and going macro while staying micro to resolve for innovative solutions. We embrace challenges to help creativity in Hong Kong reclaim its former sparkle."
Nothing Is Impossible in This Fascinating Industry
Alexis said he has long been enthralled by the advertising industry's allure. "I joined the industry at its heyday. At the time, advertising received world-class resources and support and people flocked to work for advertising agencies. The situation was similar to today's investment banks and consulting firms, where openings are highly sought-after." With the opportunities being so precious, everyone gave their all. "We were always chasing deadlines, obsessing over every detail of the content to produce exceptional work. I still remember there were rumours of ghosts in the office, yet no one was terrified even when they had to work till late night. All they cared about was, 'I'm very busy, don't mess with me!'." As Alexis recounted these days of "fighting" hard for the job, the corners of his lips turned up.
"Interestingly, people not only worked hard, but they also played hard and let loose their best creative potential," added Alexis, sitting in an office filled with limited edition figures, cross-over playthings and proud collections. He said that the company's executives used to go on vacation every year to the global CEO's overseas castle and chart out the following year's plans. The colleagues would keep a cat in the office or bring their pets to work. He once arranged a "Bark You Up at 6:45pm" Campaign to send a dog mascot out to the office to urge everyone to just go home (Corresponding to the Cantonese saying, "to close the gates and let the guard dogs out", which means when the dogs are out, it is time to close for the day). It seemed as if any whimsical thing could happen in this space.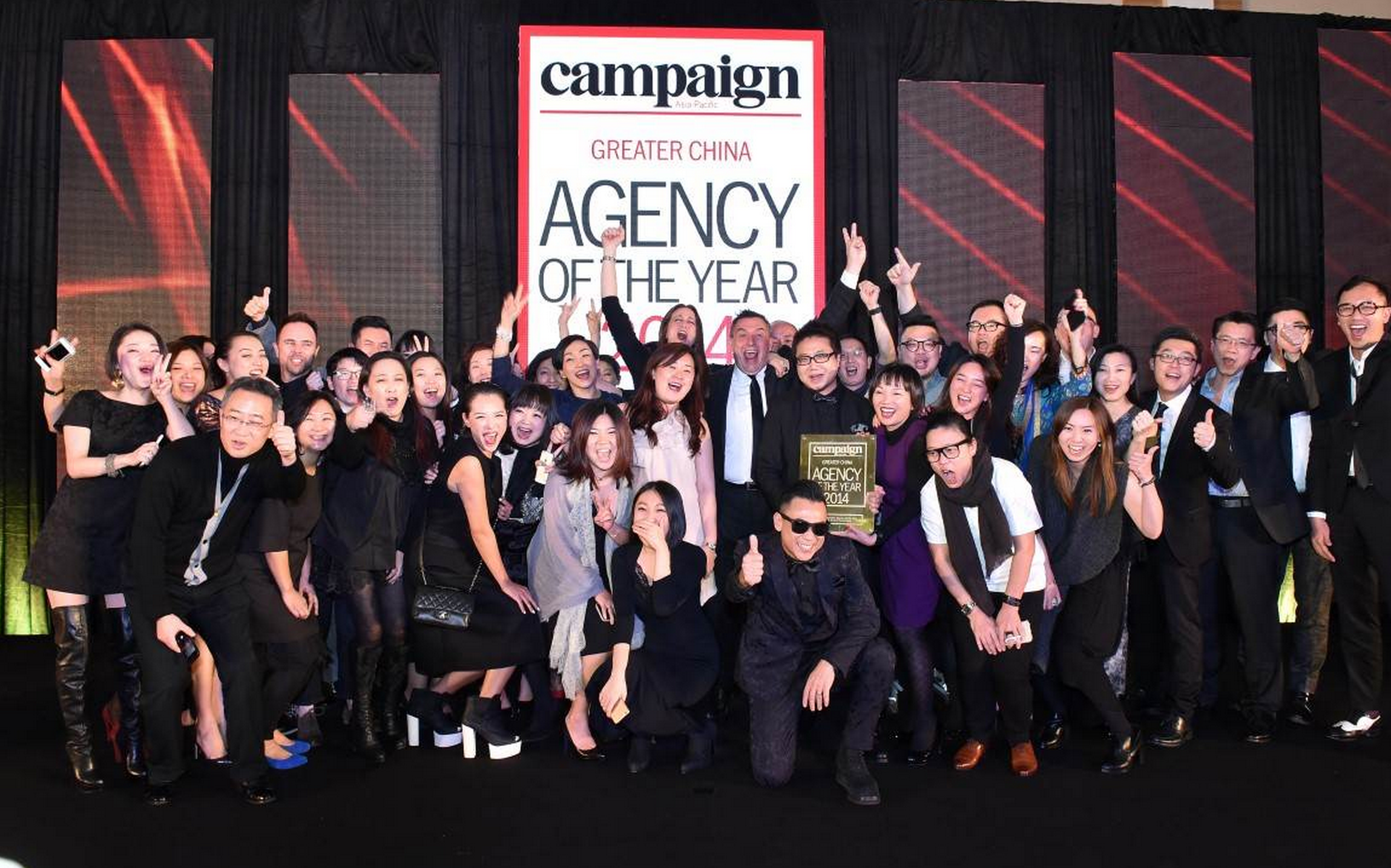 Alexis (centre right, holding the award) and his team go all-in at work and at play. This has enabled them to create many extraordinary results.
Honing Tenacity and Creativity
Besides working hard and playing hard, people in the industry often have to straddle two polarities. Understandably, the industry is intrinsically bound to commercial considerations and rational assessments and analyses. But advertising ultimately must also be able to move people with a human touch and emotional connection. To stand out, advertisements need to be bold and innovative and have a macro vision to lead the markets. At the same time, they must maintain a delicate sensibility to cover all bases. "I don't consider this a dichotomy. Rather, it serves as a reminder to take the best care of everything while being well-prepared." In creative undertakings or in running a business doing creative work, relying on rational analysis may not always be the best approach. As cliché as it may sound, sometimes "following your heart" might just lead to better, if unexpected, outcomes.
As a case in point, he talked about how when he needed to manage and integrate the projects of new subsidiaries, he would rationally see that the business figures were unideal. However, his intuition would drive him to try something new, such as letting young leaders flex their ingenuity and vision for the future and venturing into new areas of business. The results were often surprisingly good. When faced with the challenge of losing clients, Alexis would not simply cling on to his existing territory, but would actively seek out further business opportunities. "Traversing these polarities enables us to build up our resilience and creativity. It also prompts us to step ahead and seize both current opportunities and future trends. Such an attitude helps us tackle any adversity with greater strength and vitality.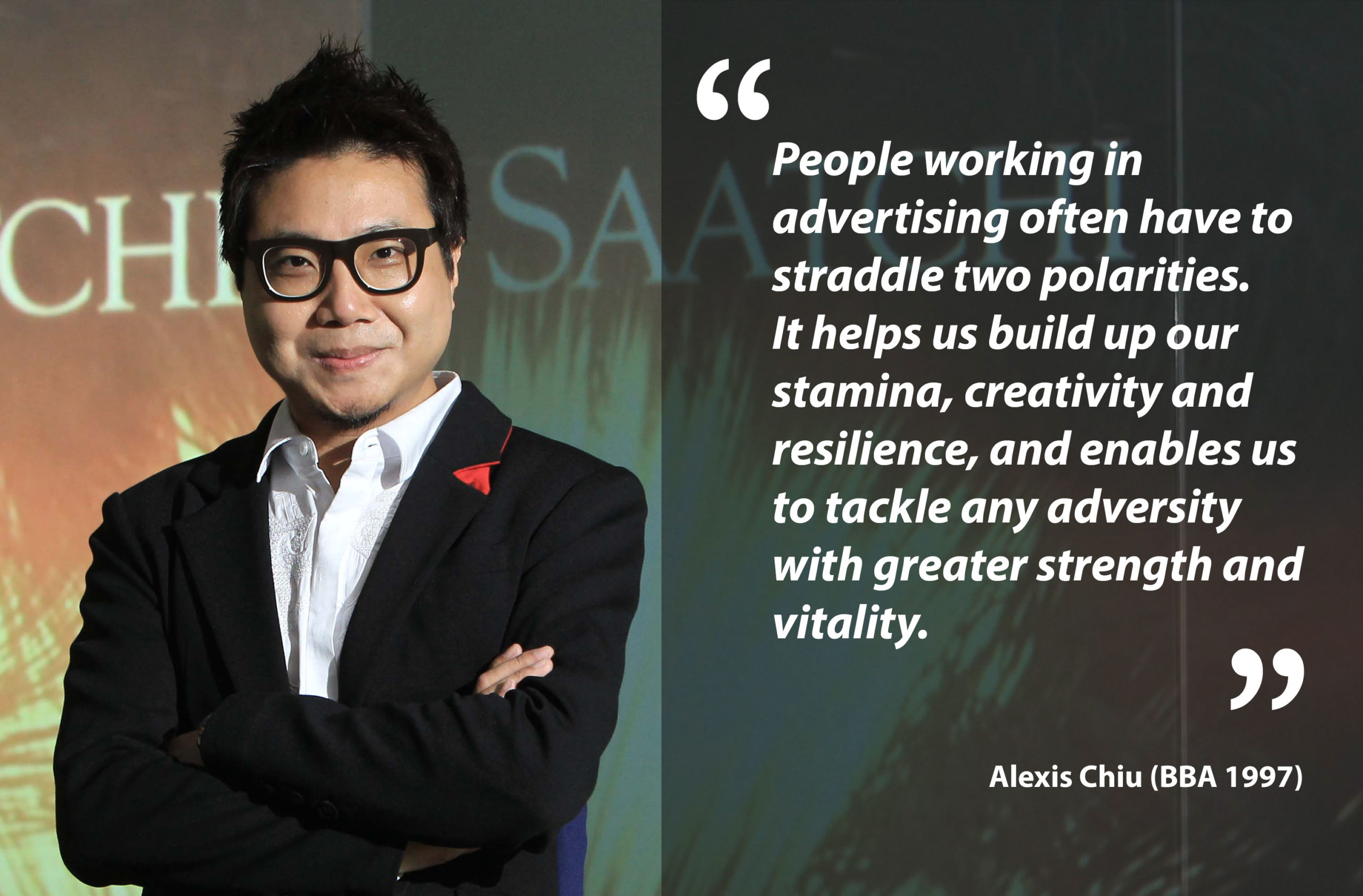 Going Far with Advertising
As the chairman of HK4As (The Association of Accredited Advertising Agencies of Hong Kong), Alexis aspires to introduce more young people to the magical charm of the advertising industry and attract them to partake in the sector. These new talent will not only bolster Hong Kong's soft power but will also help push the industry forward. "By working hard, holding firm in their resolve, refusing to be boring and always maintaining a 'why not?' attitude, they will open new frontiers beyond their imagination."
Besides a mission to transform the industry, Alexis is also championing HK4As's diversified development. This includes incorporating more local cultural elements into the Kam Fan Awards to better meet the needs of the next-generation clients; and launching a talent development scheme to empower young people and help them gain job satisfaction and social value. He also encourages his peers to adopt an international perspective while tapping opportunities in the region. "Set your eyes on the business opportunities and resources in the Greater Bay Area—the region is brimming with advanced technologies. These areas need to be explored for exchange and collaboration opportunities so that Hong Kong's advertising talent can broaden their growth."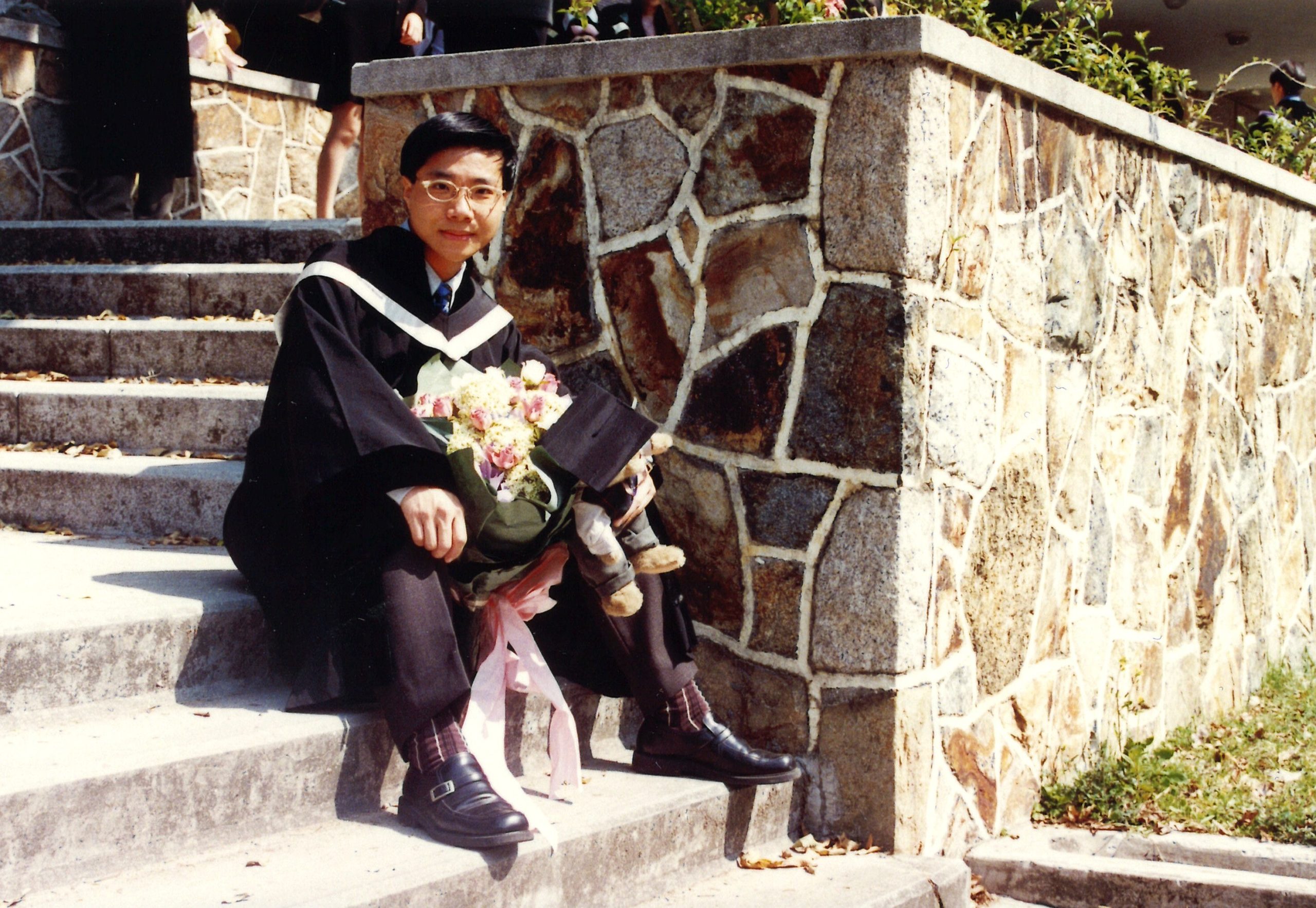 During his BBA studies at CUHK, Alexis was already determined to join the advertising industry to showcase his creativity.
Alexis was grateful to the CUHK Business School's liberal culture for instilling in him a sense of action and mission. "I still remember professors encouraging us to think outside the box when we made the class presentations. For this reason, I sought the help of my friends from the arts and performing arts to help me in the creation of storyboards and videos. Those were thoroughly enjoyable experiences." The breadth of the BBA curriculum also enabled Alexis to gain important management knowledge in areas such as operations, collaboration and strategic thinking. "Since that time, I've lived by the credo of staying ahead and staying creative. It's still driving me forward till this very day."