Henry Chan (EMBA 2014): A "Time Speculator" Yielding Positive-Sum Gains in Medicine and Research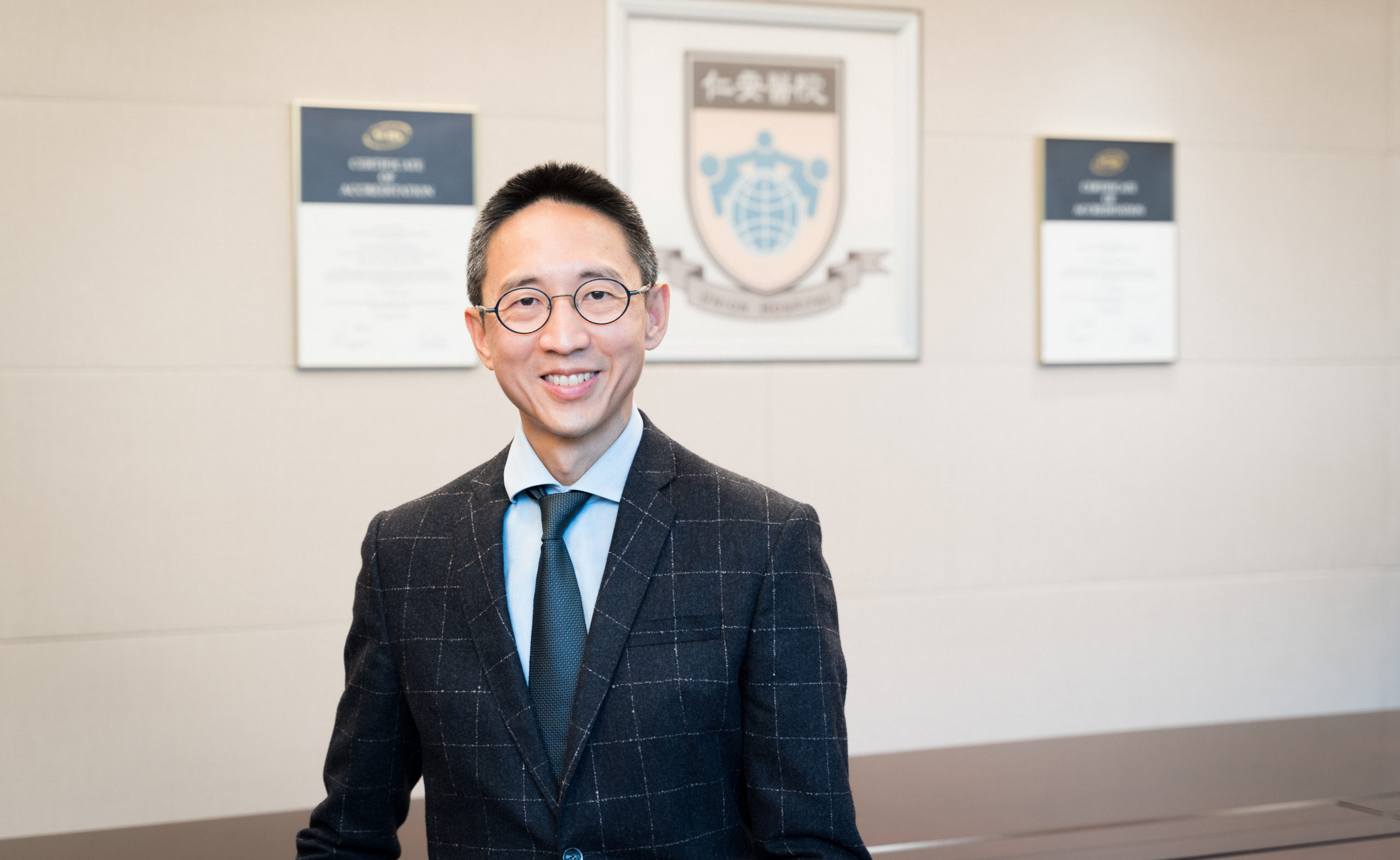 Globally renowned professor of hepatology, Dr Chan Lik Yuen Henry (EMBA 2014), is a master investor. Unlike the typical soft-spoken doctors, Henry is admirably forthright and affable. While at times, he is a chatty, jovial fellow, at other times his voice carries the conviction and ambition of an orator. He is, invariably, full of wit and humour. Henry has spent most of his life practising medicine and conducting research, completing one ten-year plan after another. Although he is presently working as the Deputy Chief Hospital Manager of Union Hospital, he continues to maintain his clinical practice and research. He said, "Financial speculators use other people's capital to maximise profits. I leverage other people's time to create positive-sum outcomes."
Compounding Strengths to Realise Possibilities
A prolific researcher, Henry has been rated as a "Most Highly Cited Researcher" by Clarivate Analytics for several years in a row, and he has bagged a slew of international awards. Despite his constant immersion in research as well as his clinical and management work, he does not consider himself a workaholic. He said he achieves work-life balance with the support of the others. In his words, "In management, doing things alone is a bad strategy. It is better to leverage the strengths of others with wisdom and tact." Most of his current research papers are the fruits of productive collaborations between local and international teams. "If you want to 'profit' from other people's time, you must make sure they also receive a reasonable return on their investment. That's how you maintain a long-term win-win partnership."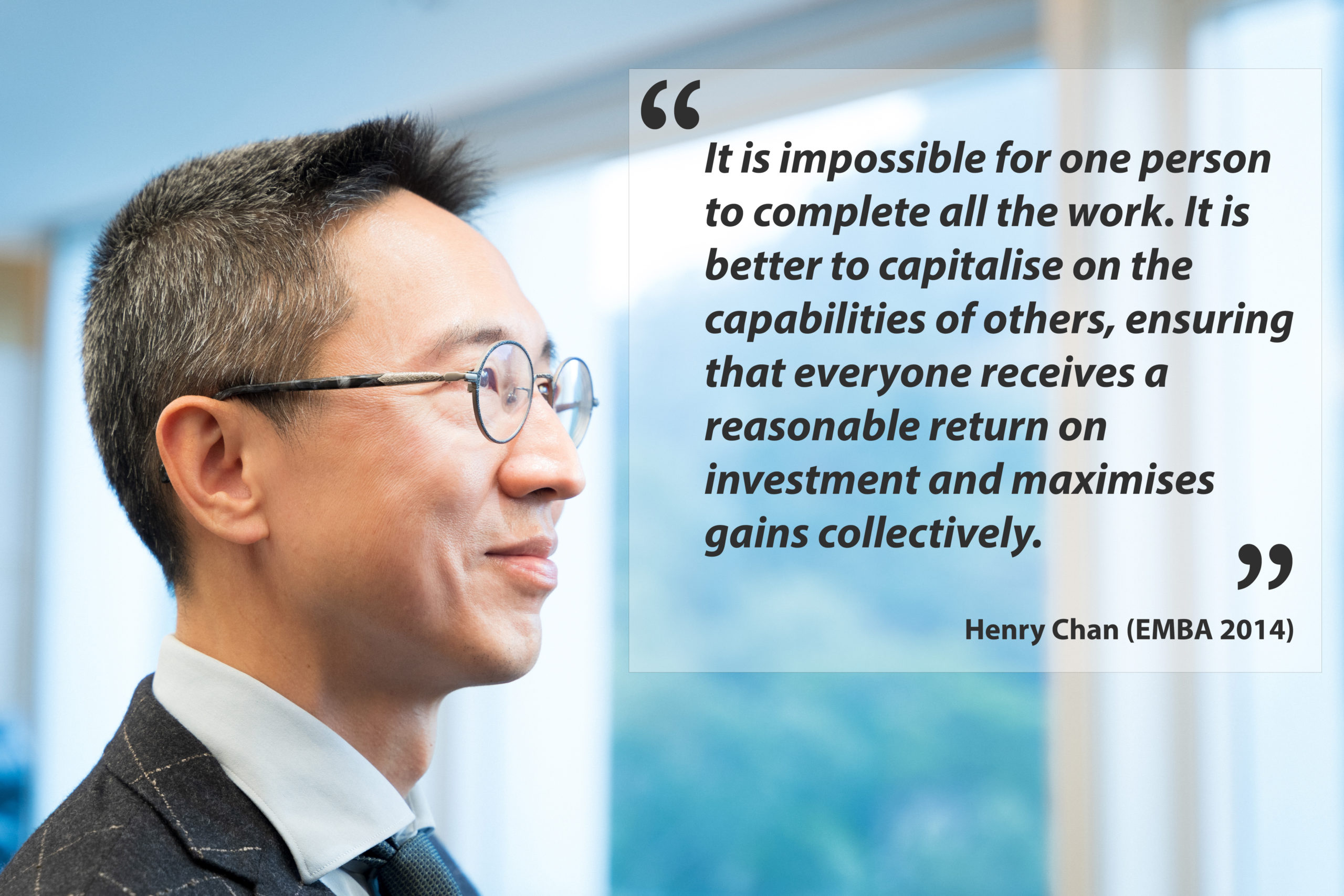 "To successfully reap the benefits of time capital investment, Henry claimed that one must remain perceptive of the macro environment. A forward-facing strategy to earn the respect of teammates and win them over is also important. Thus, when he formulates his work plans, he always ensures that he factors in some potential bottlenecks: "I only want my team to spend 80 percent of their capacities in daily work, so that they can conserve spare resources to deal with unforeseen problems." For example, during his time at the CUHK Faculty of Medicine, the hospital introduced a device to measure liver fat, attracting a significant and unexpected amount of interest from the public. His team therefore used the 20 percent of time they spared to establish a hotline to handle the influx of enquiries they received. In the eyes of his subordinates, he is an agile and loving supervisor, and his management style was indeed evolved from his experience.
Put Ego Aside and Win Others Over with Virtue
A graduate of the CUHK Faculty of Medicine, Henry has consistently developed 10-year plans for various phases of his life. He revealed that at the time he had decided to specialise in hepatology, he was not particularly enthusiastic about the field. To him, hepatology research was just a means by which he could build a reputation for himself in the world. Interest, he felt, was something that could be fostered over time.
While others marvel at his stellar rise and the rich returns he yields on his investments, Henry admitted that "expecting to fail" was a constantly turning cog in the back of his mind. "The success of any scientific researcher is built on previous failures. There is no need to be afraid of failing; what matters most is what you learn from the experience." With this motto spurring him on, he never blames his team for their mistakes. Instead, he believes that leaders should be cautious about exalting themselves to an unhealthy extent. "One of my most important mentors is Professor Anna Lok, a world-renowned hepatologist in Michigan, U.S.A. During a business trip, she inspired me even a super-competent person should not to be hard on oneself. In addition to being confident, one must also learn to trust our teams." Internalising such mentality, Henry insisted to maintain his clinical duties even till today in order to stay attuned to the needs and feedback of the frontline staff.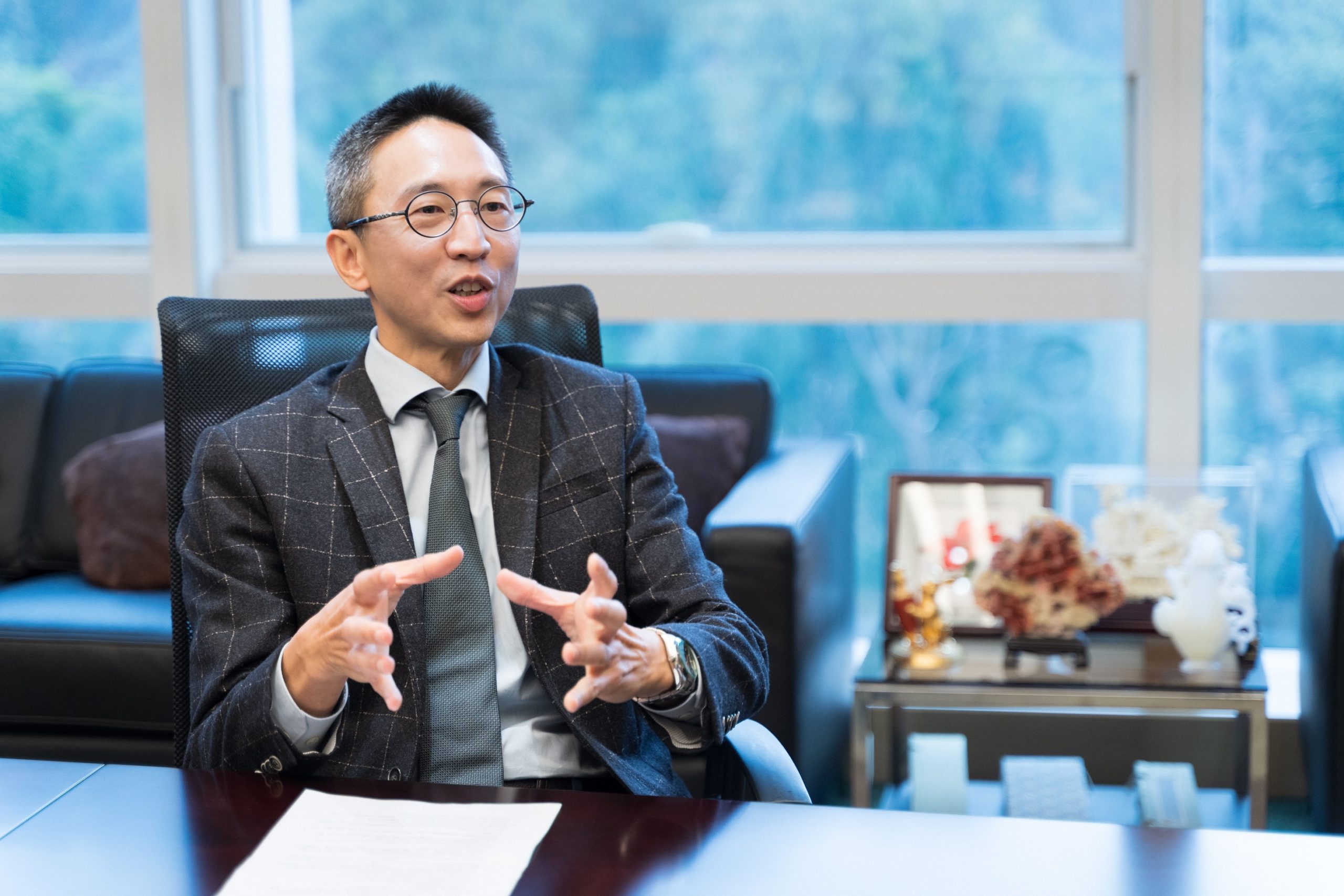 Henry has a distinct management philosophy. He encourages his teams to learn from their mistakes and creates opportunities and platforms for ideas exchange.
Joining Management to Live Out His Passion and Mission
Speaking about the prospects for Hong Kong's medical research and healthcare development, Henry said that the two sectors remain on drastically divergent paths. "The cost of basic scientific research rises by the day, and yet, the resources that Hong Kong allocates for this type of research remains limited. Doctors at universities must also perform a large amount of clinical work, leaving them with just half of their time to devote to research. On the contrary, the healthcare quality in Hong Kong is among one of the world's best, and there is immense room for further development with Hong Kong's continued integration with the Greater Bay Area."
Henry joined Union Hospital with the intention to promote healthcare development and to continue his mission to care for the sick. While hospital management and planning entails work that extends beyond the scope of doctors' professional expertise, he is grateful that he had enrolled in the EMBA programme several years ago to enhance his capabilities and broaden his horizons. "The programme allowed me the opportunity to learn from various industries and apply their best practices for healthcare management and operations."
Encouraging other alumni and students of CUHK Business School, he said, "Start with what you're good at. This will lead to some small successes. Set goals, make good use of your time and strive towards the fields you are most passionate about. Don't undervalue yourself, but don't grow complacent either. Maintaining this mindset will propel you towards greater success."