Alvin Cheung (IBCE 2016), co-founder of the HealthTech start-up Zunosaki (HandyRehab), advanced rehabilitation technologies during the past years and boldly rode the digital healthcare wave through COVID-19 as a young entrepreneur. Making onto the list of Forbes' 30 Under 30 Asia 2021, however, was a pleasant surprise to him. "I did not hear from Forbes for a couple of months after receiving the nomination," said Alvin. "Then one morning, I got an email congratulating me on being selected in the Healthcare and Science category, and all of a sudden I was swamped with happy messages from friends around."
Innovate to Better Lives
Having been identified as one of Asia's top 30 young entrepreneurs innovating in healthcare and "leading the charge in the new normal", Alvin was humbled and grateful: "We are a start-up specialising in the R&D and sales of rehabilitation and elderly technology products. Our mission is to tackle the problem of healthcare accessibility and improve the quality of life of the disabled with affordable robotic products for physical rehabilitation. We are full of gratitude for the validation of our work, and we will take it as a motivation to press ahead."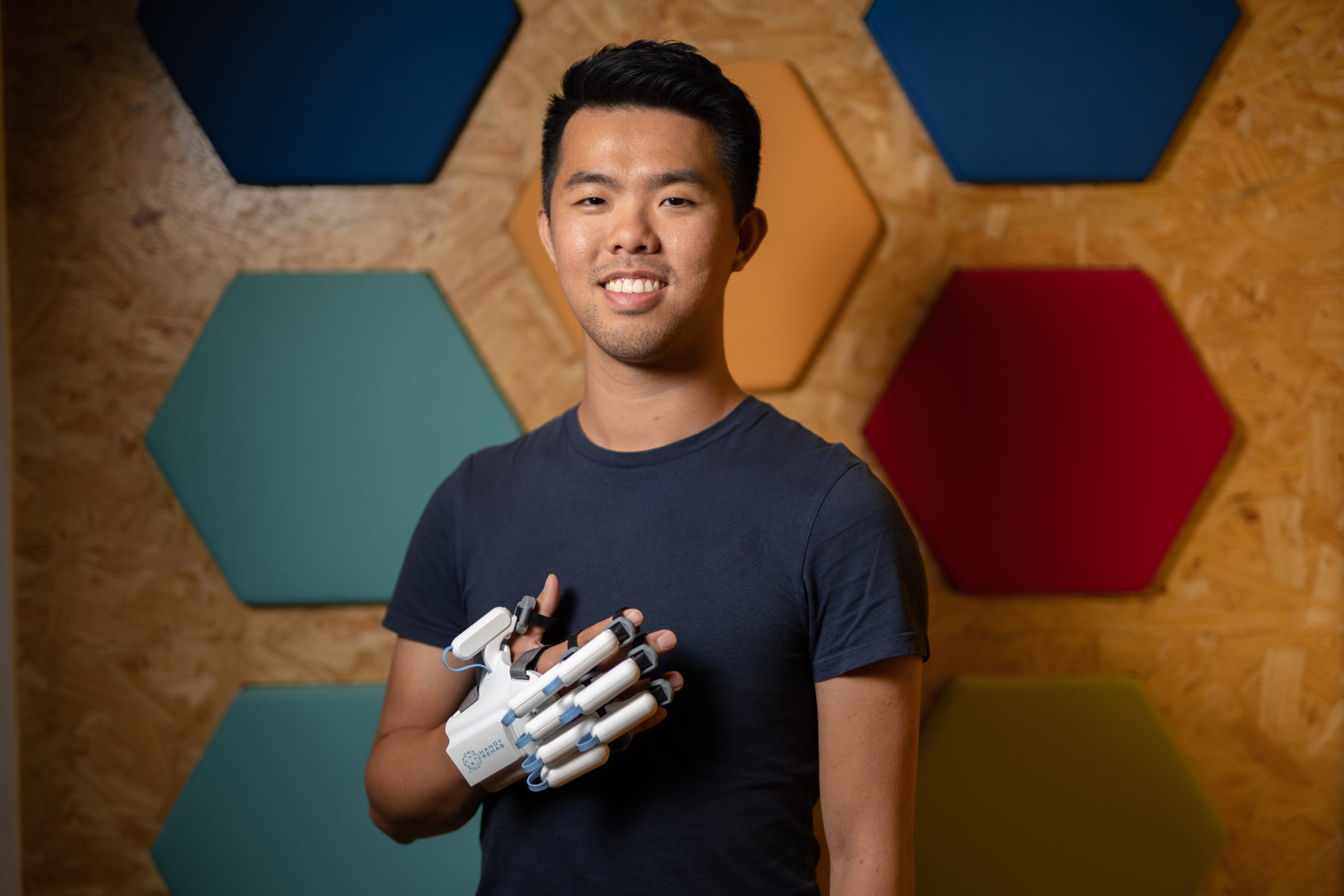 Alvin wearing HandyRehab, the signature product of his company that supports stroke rehabilitation.
For those unfamiliar with the company, Zunosaki is most well-known for its product, HandyRehab, which is a robotic glove that allows stroke and brain damage patients to regain hand mobility. Temi Medic, its other robot that was introduced from Israel, has proved to be especially valuable and popular during the pandemic when nursing homes were locked down. The robot can roam nursing homes to check up on the residents and keep them company. It can even double as a video conferencing tool for the elderly to keep communicating with their family.
"Since our company was founded in 2015, our products have already been used by nearly 200 nursing homes, NGOs, rehabilitation centres, private and public hospitals in Hong Kong. In addition to providing medical-grade products for hospitals, we will soon launch consumer-grade products to bring affordable robotics into homes."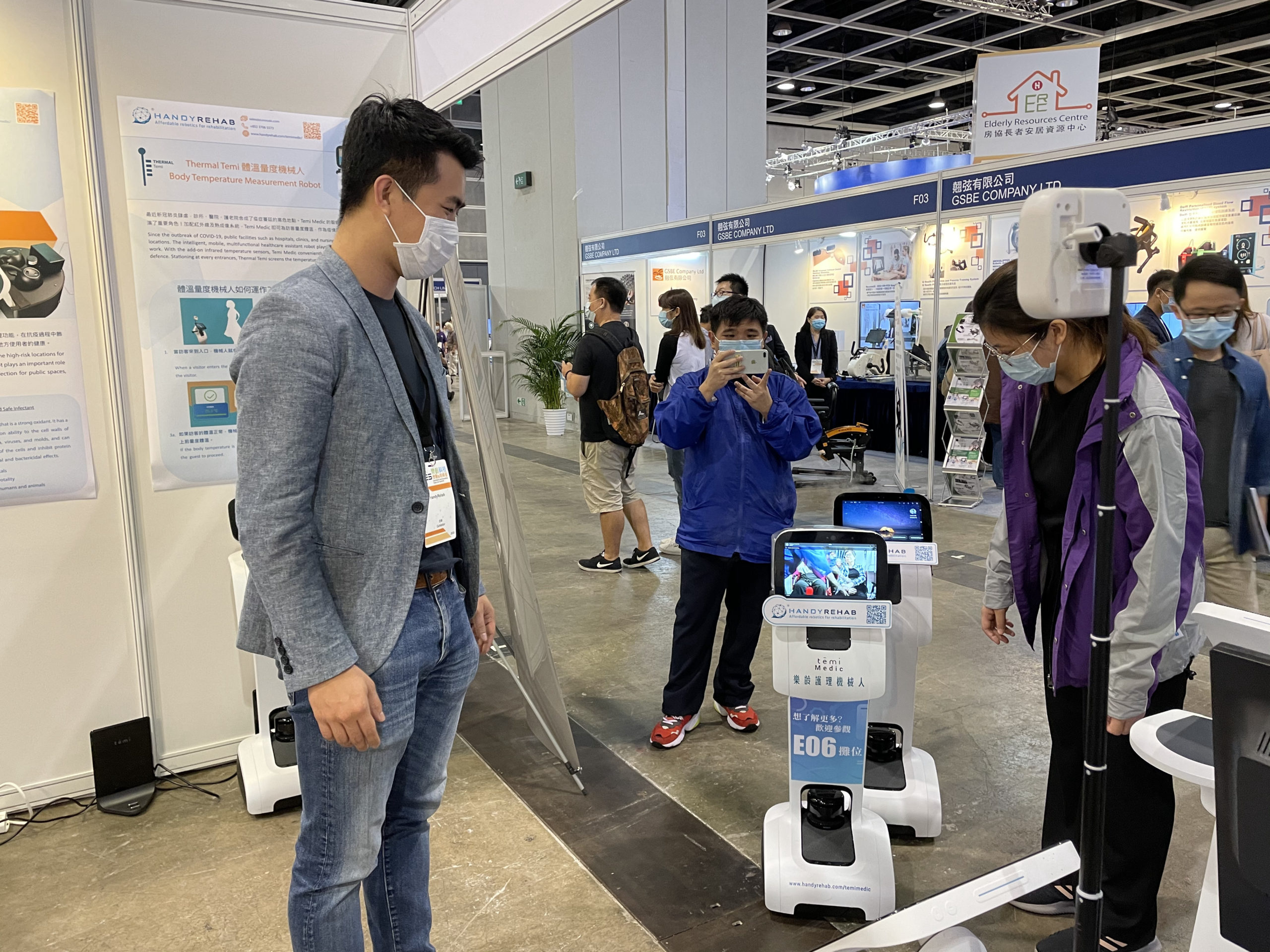 Temi Medic, a robot assistant introduced from Israel, provided great relief to elderly living in nursing homes during the pandemic when visits were stopped.
Bitten by the Start-up Bug
Despite his accomplishment today, he conceded that he wavered between following a conventional path or embarking on his own business venture as his undergraduate studies at the CUHK Business School were drawing to a close. "The reason why I first enrolled in the IBCE programme at CUHK was that I have always been interested in starting a business. But as graduation neared, I thought of joining a management consultancy or an investment bank and pursuing a more stable path."
After working on some odd jobs, however, Alvin's entrepreneurial spirit came forth. "I saw promising trends in the rehabilitation market and was attracted by the bright outlook of the HealthTech sector. After meeting Newmen Ho, who then went on to co-found Zunosaki, my mind was set to give start-up a try. I want to help those in need by solving their daily problems with technology."
All Set for Tech Entrepreneurship
Was it difficult for a young business student to start-up in tech? "Not at all. I am a firm believer that everything is learnable. I may need to put in more time, but will definitely gain the necessary knowledge and skills. I know some people do favour agility, but in my view, having the right mindset is far more important. It is something I learnt at CUHK."
Alvin vividly remembers what Dr. John Lai, his programme director at the time, said to the students: "He said, 'We are just ordinary people doing extraordinary things'. The growth mindset and can-do spirit that he instilled in us continue to inspire me and motivate me till this day."
He added that CUHK has offered him more than knowledge. The liberal education has helped him learn broadly and develop the soft skills needed for entrepreneurship, while the business trips, company visits, and orientation trips demonstrated that the world is awash with opportunities. The friends he made during his undergraduate years have also gone on to be his confidants, advisors and supporters throughout his exciting entrepreneurial journey. From them, Alvin has learnt and continues to learn about the ways and perspectives of big companies to inform his own business. He also draws strength and advice from the entrepreneurs in his class and in the school's vast alumni network to help him tackle entrepreneurship's ups and downs.
In for Long
When asked as to where he sees Zunosaki in five years, Alvin said they plan to do more R&D and develop more tech products to help the elderly. He is constantly seeking opportunities to strengthen the company's business development, expand its local market and venture overseas. In addition, he wants to work closely with universities to help turn their research and inventions into applicable, marketable products to improve the lives of those in need.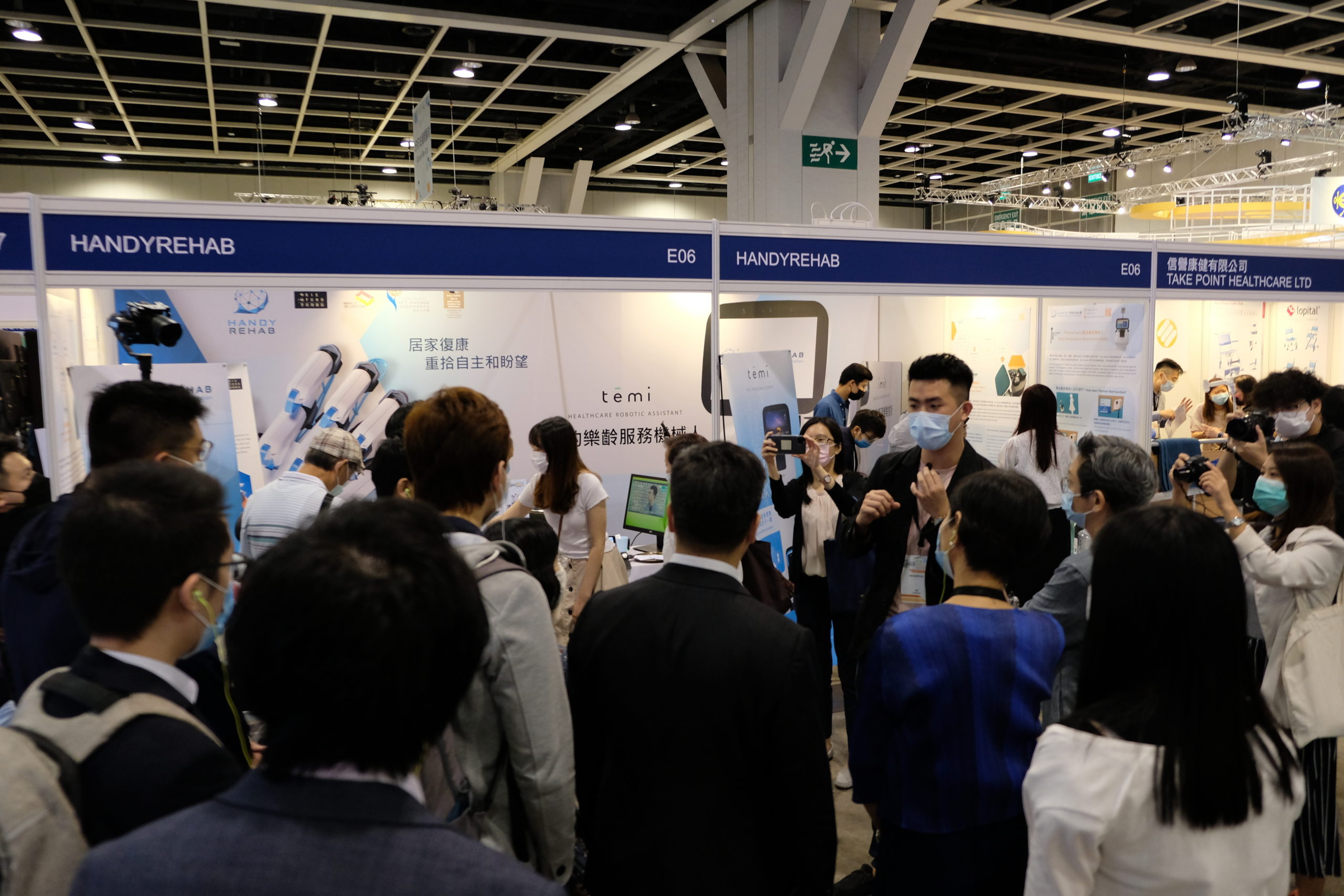 Alvin joined the Gerontech and Innovation Expo cum Summit (GIES) 2020 to introduce his vision to a wider audience and explore possibilities of business development.
"Entrepreneurship is addictive. You are constantly building things and finding new opportunities to take your business forward. We shall always strive to meet the evolving needs of the disabled and the elderly and develop better products to make a tangible difference to their lives."