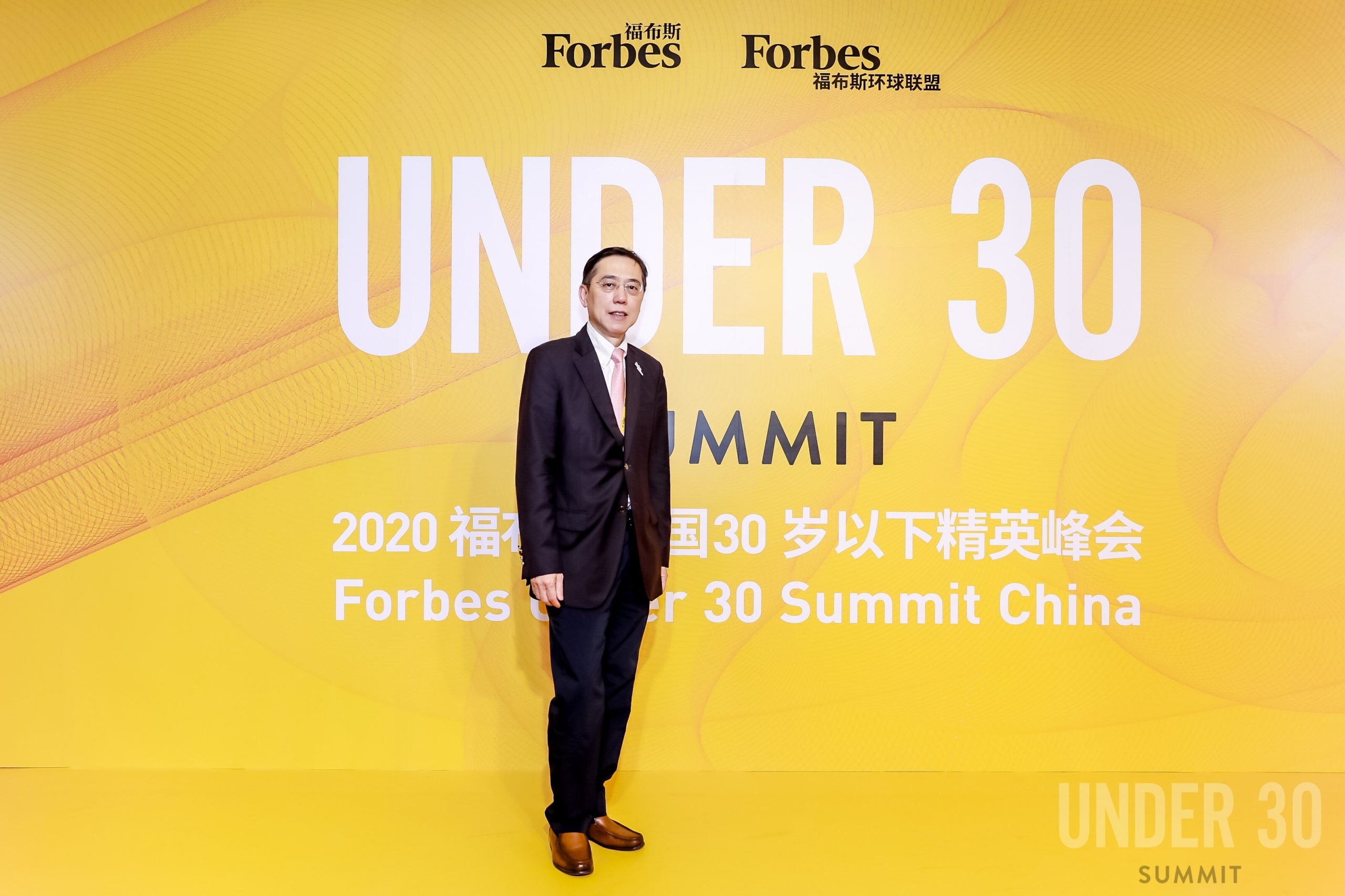 The name of Forbes often calls to mind its many rich lists. Less known is that this global enterprise is helmed by an executive born and bred in Hong Kong. In this age of industrial upheaval, how is Peter Hung (BBA in Marketing 1980) navigating the hundred-year-old company through ever accelerating change while staying true to its legacy?
Peter Hung is the President and Chief Representative of Forbes Global Holdings. A graduate of CUHK Business School, Peter has forged an illustrious career in major American and Hong Kong enterprises for more than 25 years. However, joining Forbes happened as a coincidence: "Forbes is an American company with more than 100 years of history. The chairman, Steven Forbes, even ran for US president twice. I was appointed to be its executive after a Hong Kong-based investor group acquired the enterprise."
Finessing Cultural Differences into Business Harmony
"Hong Kong and the US boast radically different business environments and cultures. In most Hong Kong companies, staff 'reading the boss' is still a norm."
Although the company's top management is staffed by Americans, nearly half of its Board of Directors is comprised of HongKongers. Accordingly, having an executive who is adept at communication is crucial. Peter was born and raised in Hong Kong, but he studied at the University of Chicago Booth School of Business and has spent years working in the US. He understands the cultures and working styles of the US and Hong Kong and is an effective bridge between the staff and the board.
"In the US, companies, especially those with a long history, have well-defined processes. Bosses rarely act arbitrarily, and they usually consult with the teams before taking action." This does not mean that one style is superior to the other , Peter stressed; it merely highlights the importance of finding a middle ground and respecting differences when people from different business environments and cultures collaborate.
When Peter first led Forbes to explore new business opportunities, the US team made many requests, including for additional resources. Peter knew that, if he relayed these requests to the Hong Kong shareholders, he would face significant headwinds reaching a consensus. Consequently, he painstakingly divided the project into smaller parts and prioritised those that could be achieved with existing resources to avoid missing any opportunities.
"Business is more 'opportunistic' in Hong Kong. Everything has to be done quickly and nimbly to capture the first-mover advantage. If one strategy does not yield the expected results, a business swiftly pivots to find an alternate way."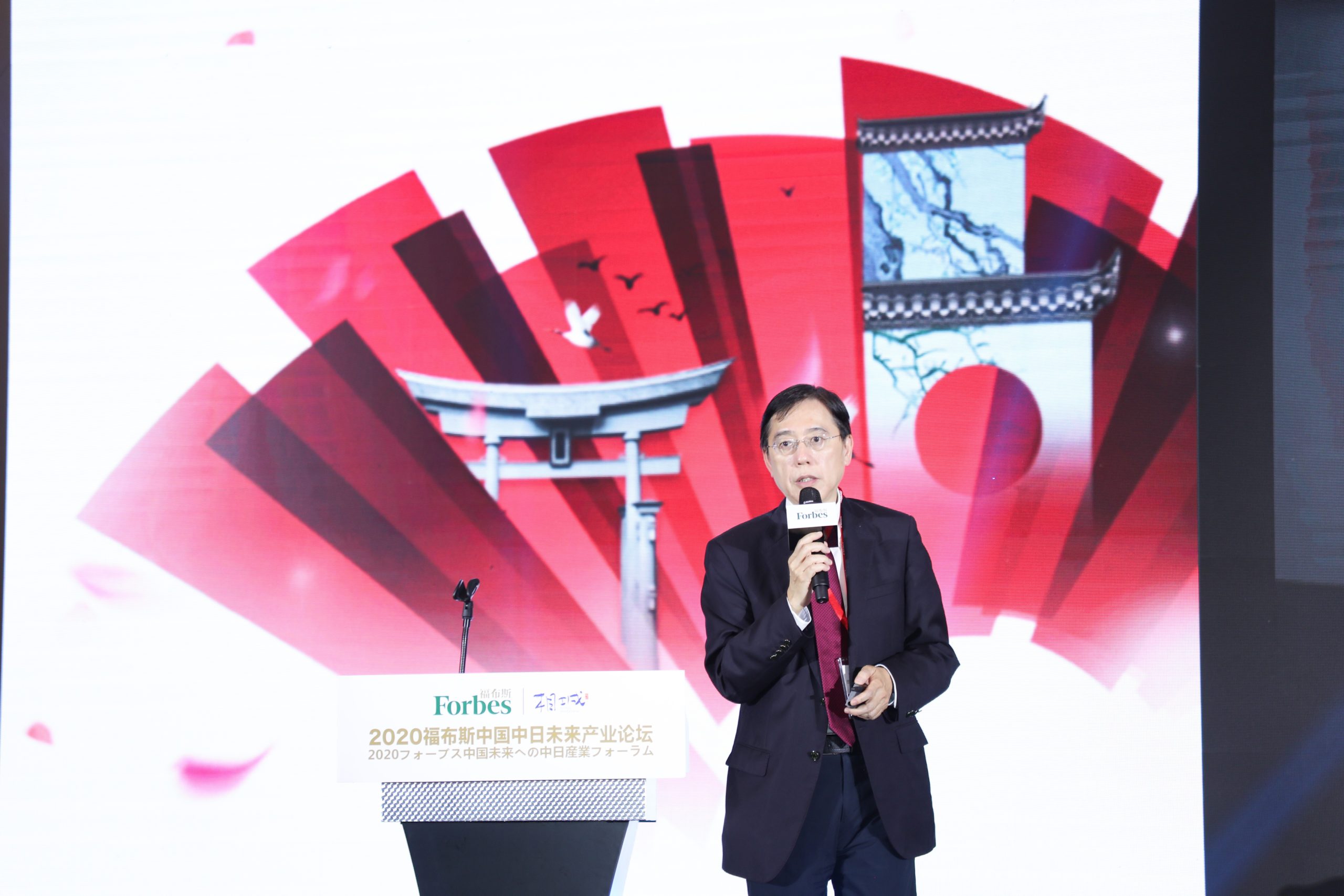 Peter Hung frequently attends and hosts the forums that Forbes organises around the world.
Capturing Trends While Grounded in One's Advantages
Compared to other international magazines, Forbes prides itself on being people-centric. This can be credited to Forbes' emphasis on "entrepreneurial capitalism". Accordingly, its global rankings and coverage always focus on individuals.
Among the 100-plus lists that Forbes publishes, the world's billionaires list usually captures the brightest spotlight. But Peter favours the "Forbes 30 Under 30" the most. "The list celebrates successful young entrepreneurs under the age of 30. Many of those ranking on the current list of the world's billionaires created their wealth from entrepreneurship. When we compile the 30 Under 30 list, we often identify the future billionaires ahead of others. We may decide to invest in them to support their work and invest in the future."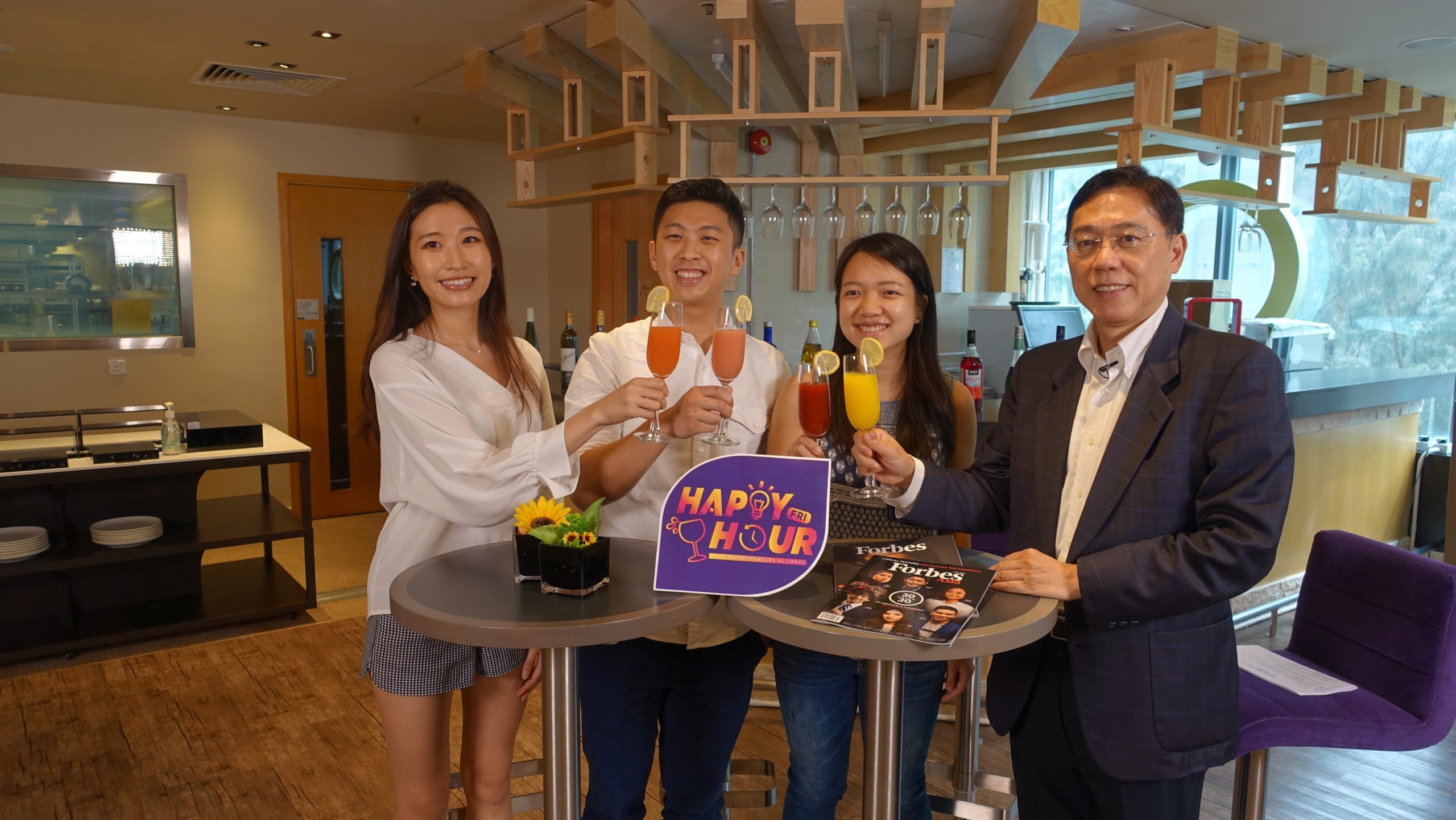 Peter Hung hosted a Happy Hour session of the CUHK Entrepreneurs Alliance and spoke with three alumni of the CUHK Business School who were selected by "Forbes 30 Under 30 Asia".
With "fake news" plaguing the media in recent years, and Forbes having nearly 3,000 columnists publishing approximately 10,000 articles a month on Forbes.com, Peter maintains the publication's credibility by focusing on the people: "We insist on creating original content, and we maintain long-term relationships with most of our columnists. We do not reprint stories, and we work tirelessly to ensure content authenticity." He added: "We now use blockchain technology to record an article's details accurately, including the original text and where additions or deletions were made. This enables us to ensure the content's authenticity and credibility."
Looking back at his work and his life, Peter considers the most important skill he acquired to be "learning to learn": "What I learnt about marketing in the 1980s is starkly different from what is practiced in digital marketing today. They are almost entirely different concepts. With the world constantly changing, we must also continually upgrade ourselves." This constant pursuit of knowledge and change has enabled this HongKonger to preserve the prestige of Forbes' brand and continually evolve it.
Alumni Can Support One Another Overseas
Peter spends most of his time working overseas. He advised those planning to work and live overseas to seek out other alumni to help them acclimatise to the local lifestyle. He also observed: "The student population of CUHK now comprises a high proportion of students from Hong Kong and the Mainland. The CUHK should recruit more students from different regions to enrich the international diversity of the student body. To this end, alumni overseas can be a great resource to promote and market CUHK to students overseas. They can introduce Hong Kong to them and tell them about student life at CUHK." Peter also hopes that alumni overseas can offer more internship opportunities to help CUHK students develop a broader global perspective.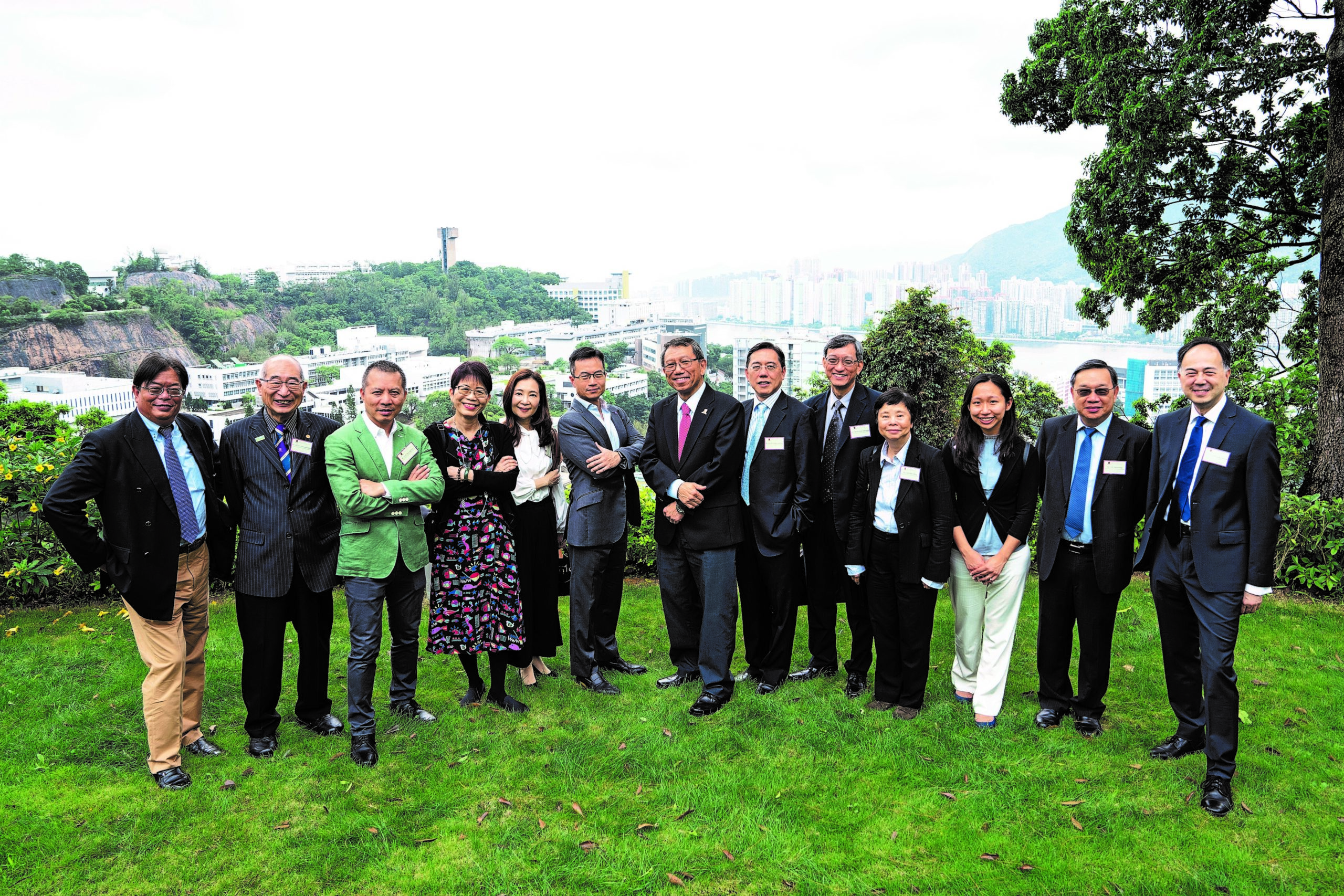 When CUHK launched the Global Alumni Advisory Board in 2018, Peter Hung (6th from right) was one of 12 alumni appointed as members.
Peter always strives to do his best and searches for opportunities to learn. He graduated with first class honours from CUHK, and he was the captain of the CUHK table tennis team and the president of the Business Administration Society of the Chung Chi College. He said: "Playing table tennis demands regular practice, which is great for developing self-discipline." Then, when an opportunity to shine presents itself, one can make the most of it. This is Peter's attitude for life, and this attitude has enabled him to dazzle on the international stage.