Pioneer of Inclusive Education: CU Accounting alumna fingerspells "Equal Opportunities" for deaf students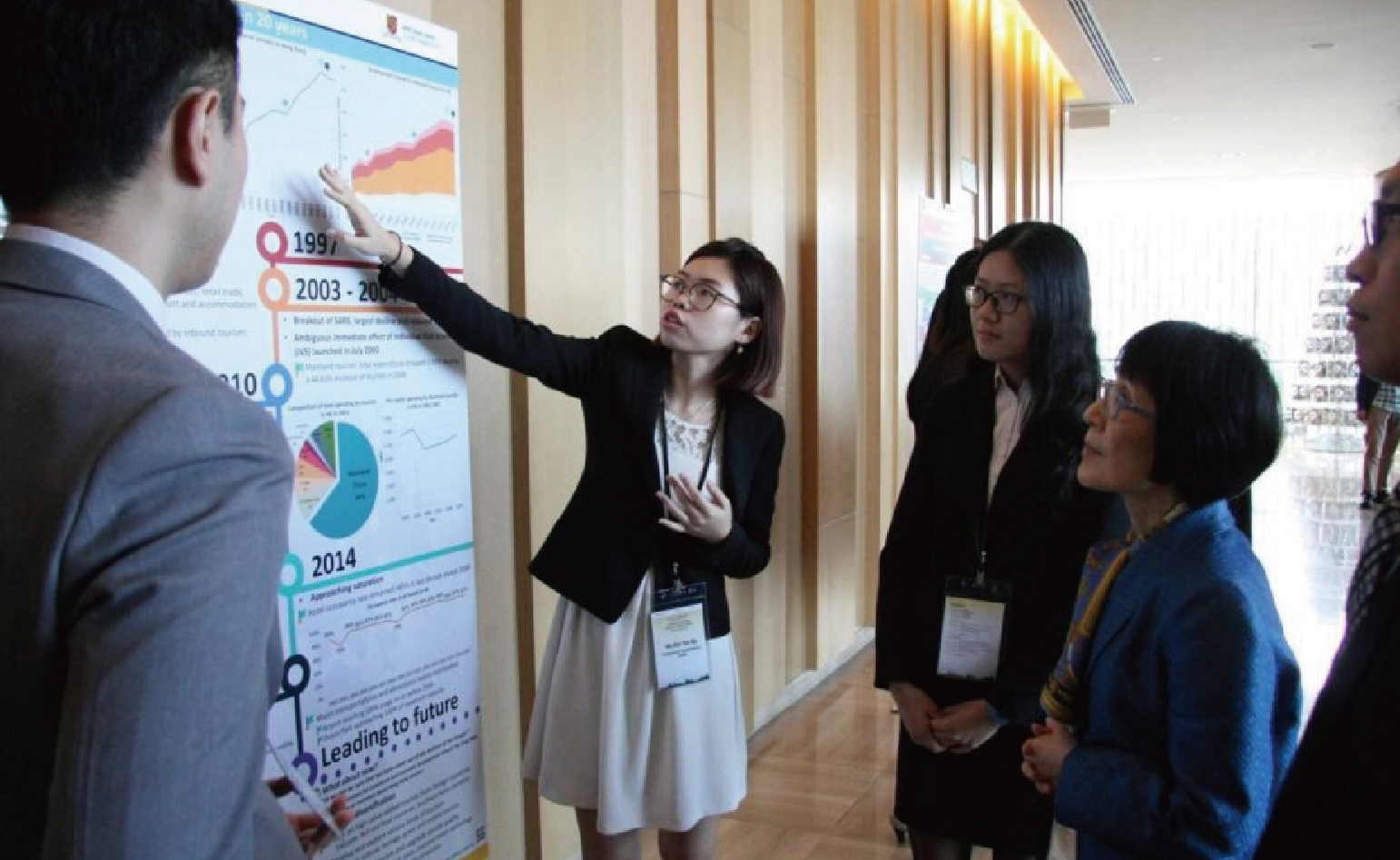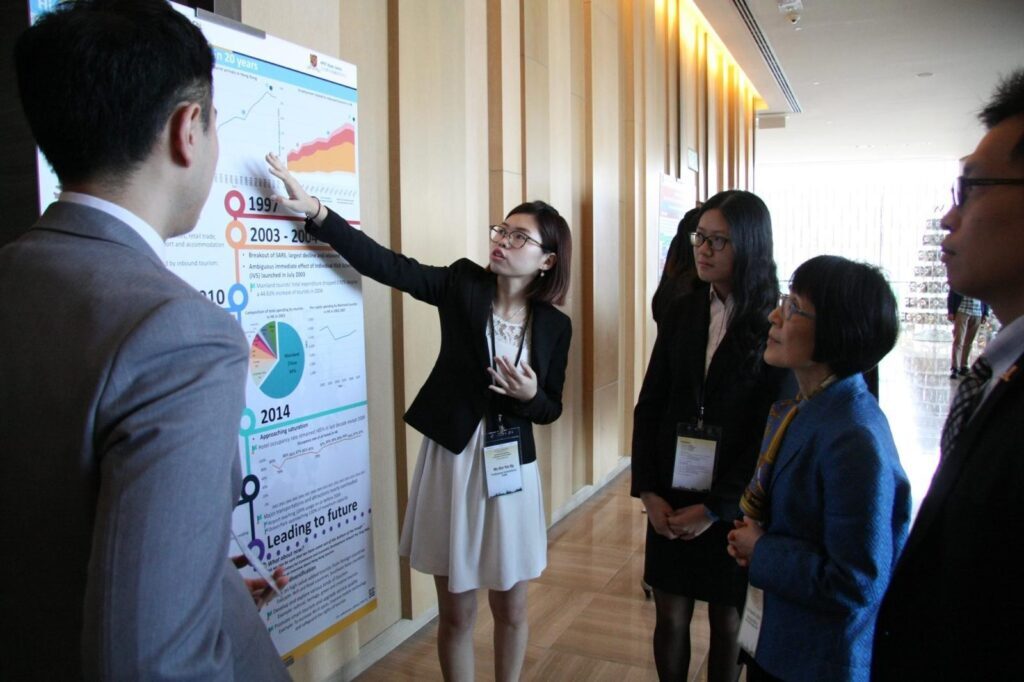 Anita Ng, majored in Professional Accountancy and minored in Linguistics (Hong Kong Sign Language) at CUHK, once worked as an intern in an accounting firm but found herself uninterested in further development in this field. The "Young Economist Programme" organised by CUHK Business School happened to appear at her crossroads in life. Participating business students were grouped in pairs and every pair was responsible to lead a group of 15 underprivileged high school students. Not only teaching these candidates to master knowledge and test-taking strategies of Economics, the young teachers were also expected to rebuild self-confidence and motivation for learning within these marginalised disadvantaged students. Taking this opportunity, Anita discovered her enthusiasm for teaching people in need and began to rethink her life plan.
Instead of entering the field which was popularly believed to be a well-designed path for an accounting graduate, our protagonist has devoted herself to sign language teaching with what she gained in her minor, and now serves as a high school Economics teacher in the only partnering school of the "Sign Bilingualism and Co-enrollment in Deaf Education (SLCO) Programme". This bold step was supported by one belief that she should contribute all her strength to improve the learning environment of deaf and hard-of-hearing (DHH) students until equal educational opportunities truly exist in this city.
Besides promoting sign bilingual campus, Anita concerns the availability of online resources of sign language, especially for students preparing for DSE. She received funding from her alma mater last year and set up a YouTube channel "Economics on Hand". Those videos of HKDSE Economics Q&A were tailor-made for DHH students as Anita provided both sign language translation and subtitles to aid digestion. With the mutual efforts of Anita and Dr. Fred Ku, Assistant Dean of the CUHK Business School, the scheme has undoubtedly pushed forward the inclusive education.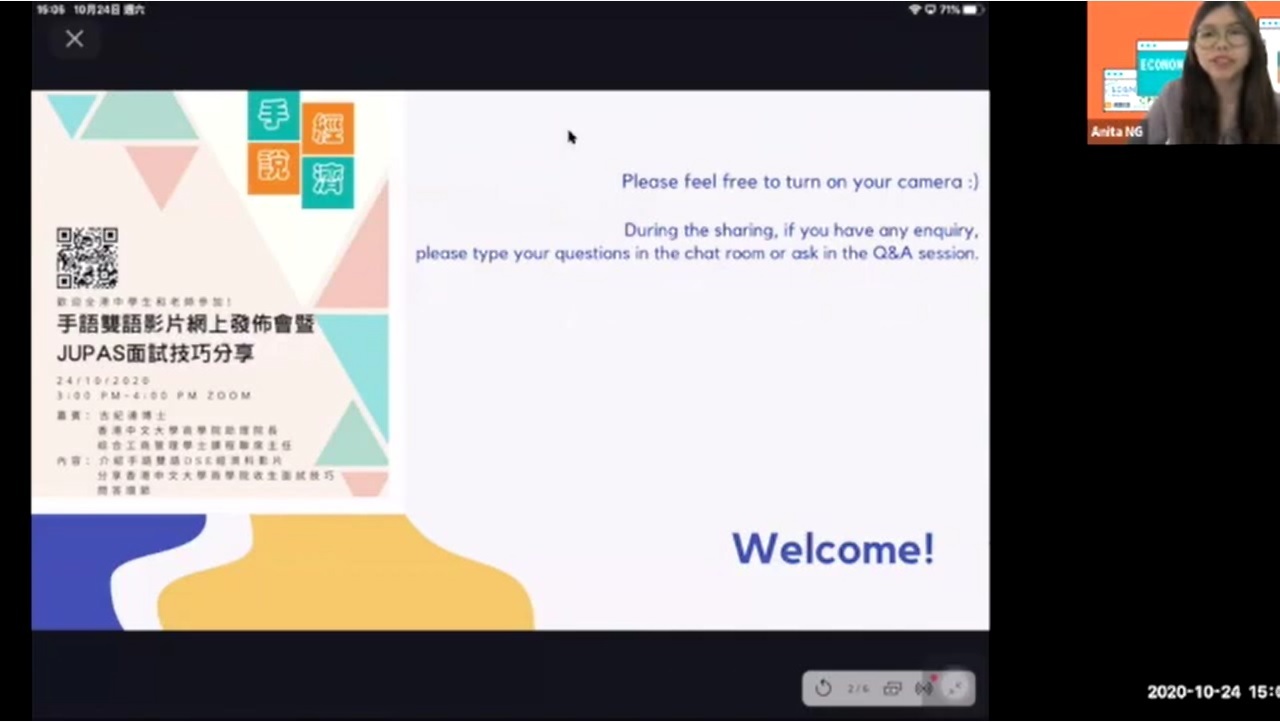 CUHK Business School provides an immeasurable number of opportunities for students to explore the possibilities embedded within themselves and build their unique career paths. If an accounting student could follow her heart and become a pioneer in the inclusive education, what can be a limit to your possibilities? (Please click here to read the complete article on Business Education for Social Good (BESGO) website.)