Quansheng Li (FMBA 2015): Driving Transformation in Greater Bay Area's Asset Management Industry at the Dawn of New Governance Rules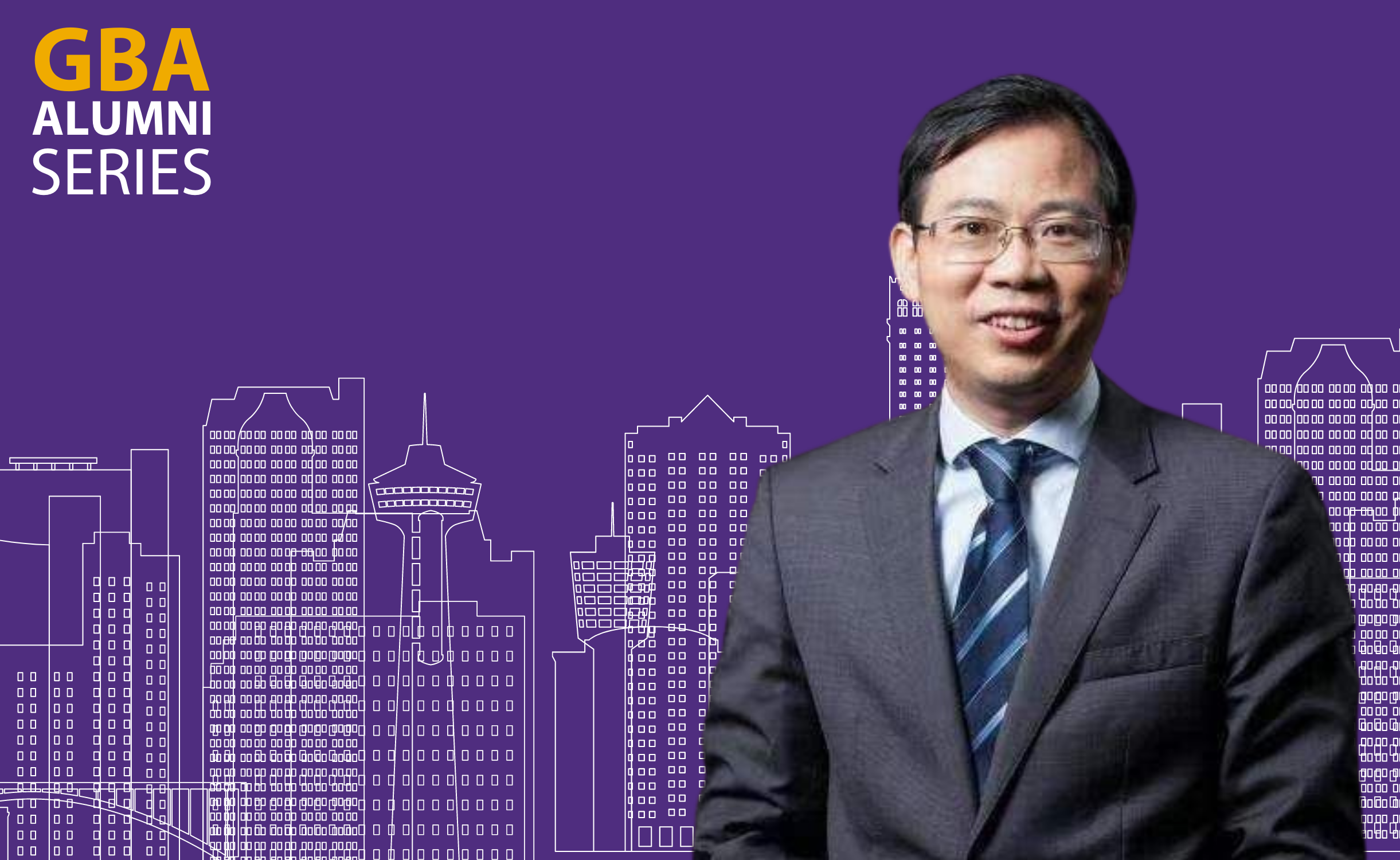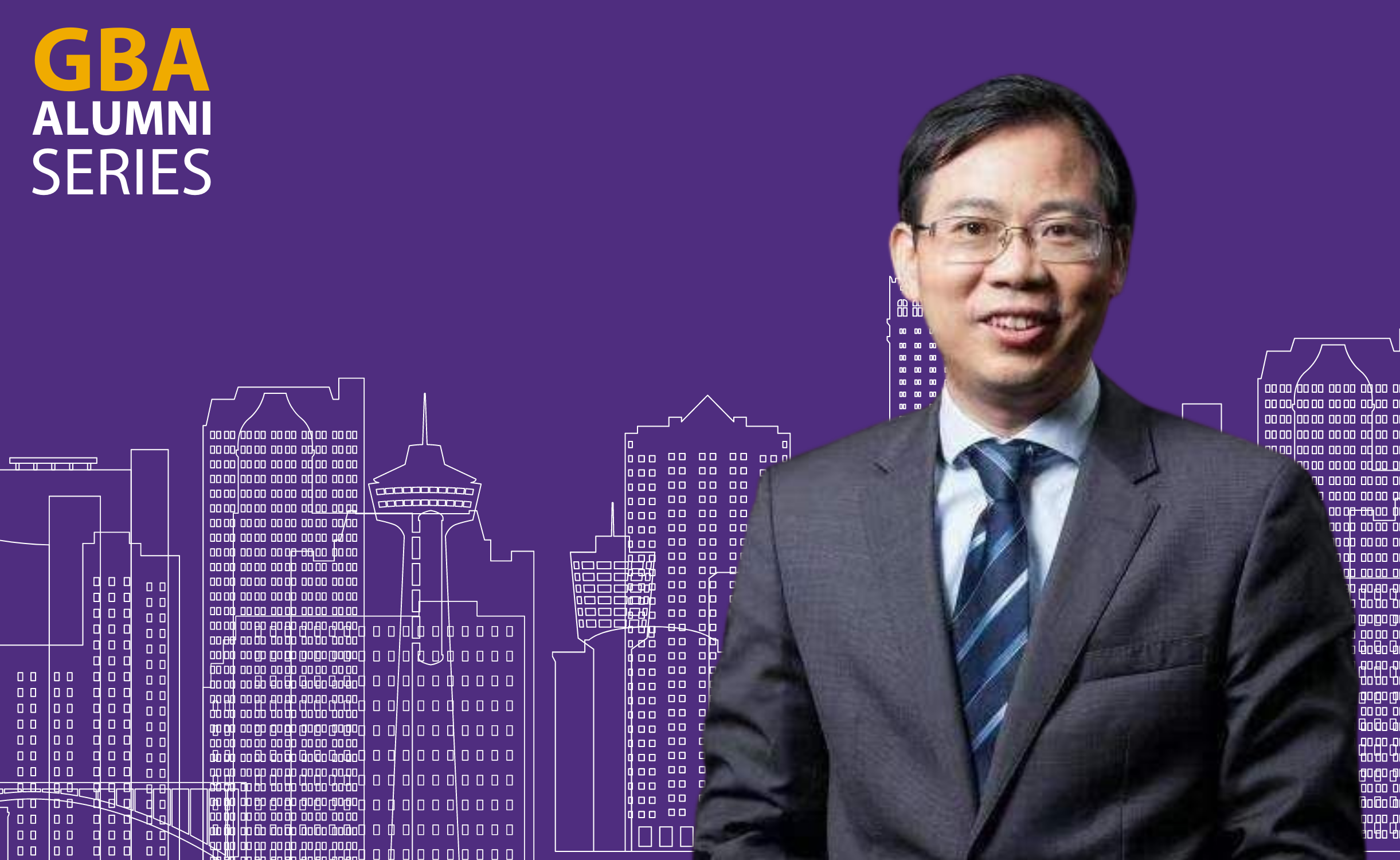 Two decades into the dynamic securities industry, Quansheng Li (FMBA 2015) has seen the finance and securities boom at its maximum. Informed by deep industry insights, the current Deputy General Manager at China Merchants Securities is now poised to capitalise on strong growth prospects brought by new governance regulations and professionalisation of asset investment. His vision for the development of a universal market mechanism across Shenzhen and the Greater Bay Area (GBA) dovetails with the spirit of "integrity and innovation" encapsulated by the new regulations. Li strives to harness his professional assets to contribute to the growth and prosperity of the industry and his counterparts amid the rising trajectory of comprehensive financial planning.
Forging Career in the Fast-Growing Finance Industry
Quansheng Li's career pursuit in the securities industry began in 2001. Years of experience in equity research, publicly offered funds, and asset management have catapulted him to the upper echelons of leadership, from junior analyst to senior management in asset management companies. Li says he feels honoured to be part of the burgeoning finance and securities industry in Mainland China. The flourishing macroeconomy, on the other hand, gives crucial impetus to his own growth. "The phenomenal development of national economy and the securities industry are wind beneath my wings in my career pursuit. On the personal front, I want to tap into different areas (from research to investment) with a view to broadening my horizon and achieving continued growth.".
The asset management industry in China is undergoing a pivotal change thanks to the progressive implementation of new regulations. These new practices, Li remarks, push investors to overcome their cognitive inertia while stipulating higher professional standards for investment companies. Within this framework, Li strongly believes that professional integrity is the common currency for industry practitioners to grow and to win trust from clients. "It is a win-win situation for companies in China's financial sector to harness this new tide of development by engaging each other in collaboration and healthy competition," Li adds.
Staying a Step Ahead through Passion-based Learning
The veteran financial professional was in fact trained in science, having earned his undergraduate and master degrees in Life Science. "Years of extensive experience in the securities industry has instilled in me aspirations to grow my knowledge and hands-on skills under a systemic pedagogy." This passion for learning and constantly excelling himself is what drove Li into studying FMBA at an "advanced" age. Li describes himself as virtually fully occupied during his study at CUHK. "Particularly for the examination on probability and statistics, almost the entire class gathered to study together overnight. Luckily our efforts paid off – we passed with almost the highest average grade since the inauguration of the FMBA programme." Li recalls that the two-year study has broadened the width and depth of his exposure, preparing him for further career growth in equity investment.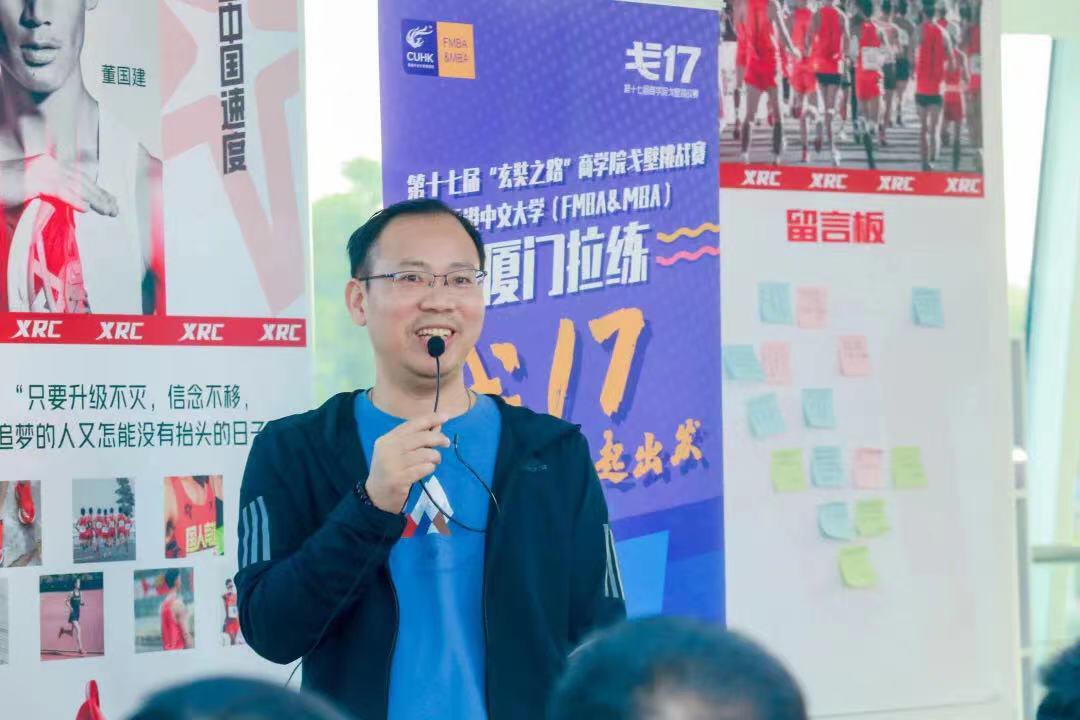 Li was invited to share his experience and insights with the participants of the Gobi 17 Challenge as a guest speaker of an alumni event
Growing Hand in Hand with Alumni
Through CUHK's FMBA programme, Quansheng Li has earned as much industry knowledge as friendship with fellow classmates. An intimate connection across the alumni community, Li believes, is conducive for the whole Shenzhen class to seize the opportunities emerged from the rapid development of the GBA. With this in mind, Li took up the baton as Chairman of the 9th term of the CUHK FMBA Shenzhen Alumni Association. Together with the other committee members, Li identifies "dedication, heritage, benevolence, and inclusivity" as the guiding principles of alumni services, with a view to listening to the varied voices of alumni and offering unflagging support for them to thrive in their pursuits.
"We want to build the association into an exchange hub, where we can drive the synergy between alumni and the industry." As part of his effort to push forward the agenda, Li has organised a string of well-received activities since he came on board, including regular training for FMBA representatives in the Gobi Challenge, and the FMBA football and basketball teams who came off interuniversity games with flying colours. Meanwhile, the association has also organised visits to alumni enterprises, and is planning to extend the initiative to enrich the professional and personal lives of alumni given its ongoing success. In this coastal city of benevolence, Li strives to channel the development momentum of the GBA into the professional endeavours of all alumni.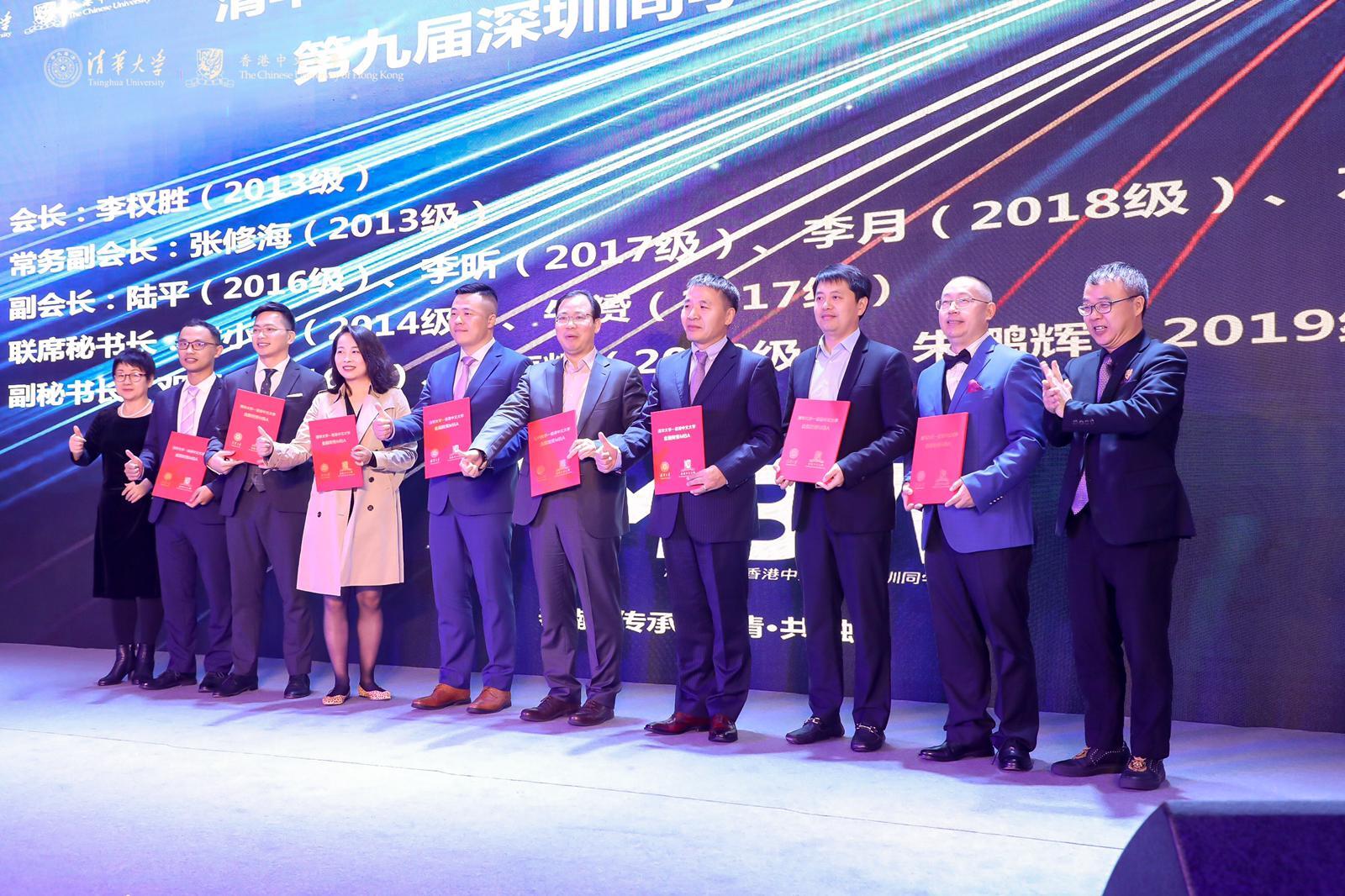 Quansheng Li (sixth from left) joined the official inauguration ceremony with other committee members
Quansheng Li (third from right) led the first working meeting of the Alumni Association in December last year