The stock and bond markets in 2022 was particularly treacherous thanks to geopolitical tensions, COVID-19 Pandemic and inflation, which culminated in rising concern about the investment climate. An Alumni Industry Dinner was held in mid-December on the topic of investment, featuring Dato' Seri Cheah Cheng Hye, Co-Chairman and Co-Chief Investment Officer of Value Partners Group, as guest speaker who helped clear the fog from investment markets by sharing insights with alumni of Business School.
More than 100 alumni turned out at Harbour Plaza North Point Hotel for the Dinner, where Dato' Seri Cheah spoke in a session moderated by Prof Kalok Chan, Wei Lun Professor of Finance and Chairman of the Department of Finance at CUHK Business School. Dato' Seri Cheah pointed out that Chinese stock market offers an attractive safe haven amid global turmoil, its prospect for growth, in turn, adds to the promising economic outlook of Hong Kong.
Questions from eager alumni followed; they were elated by the chance to exchange investment insights with industry leaders and to connect with each other.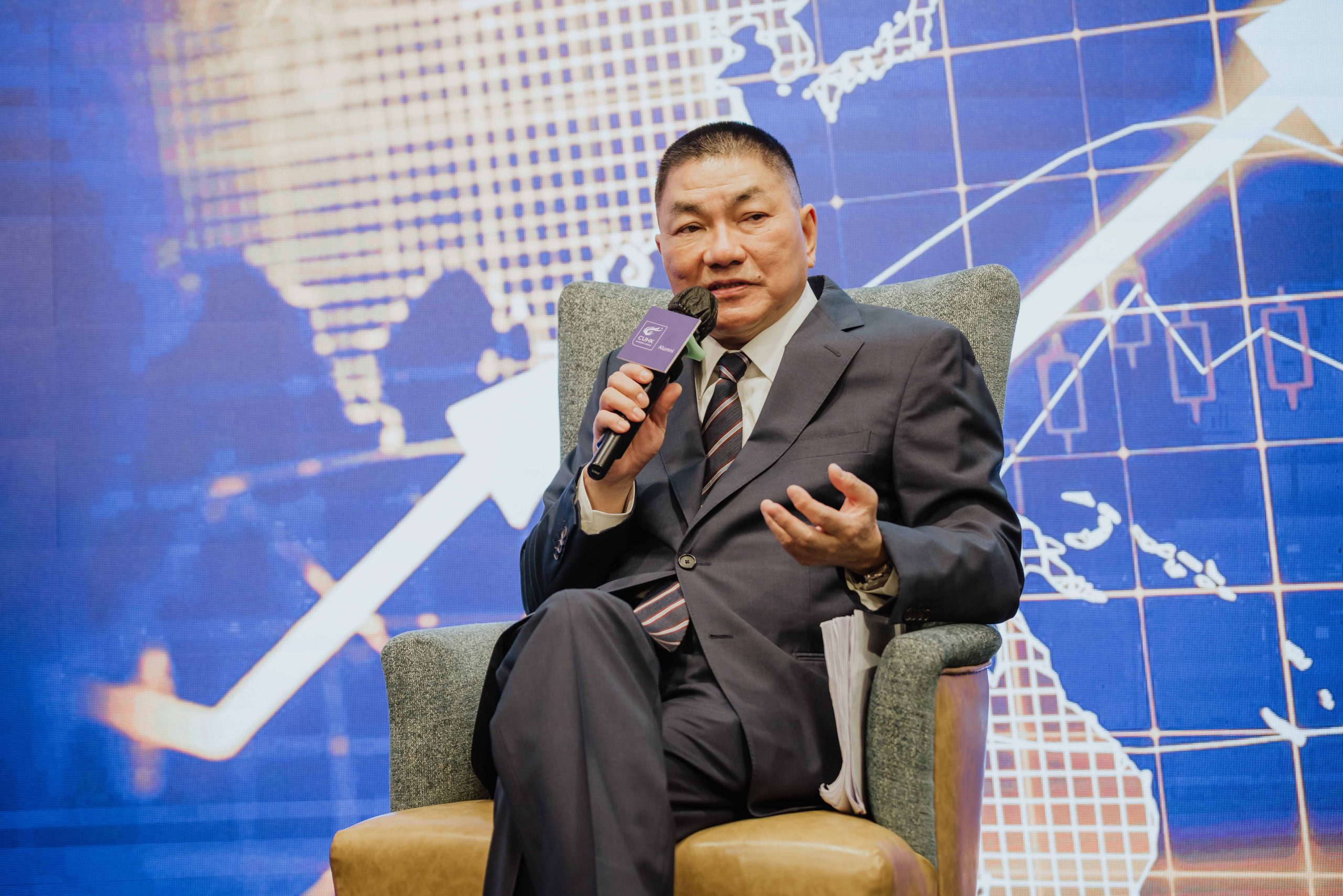 Dato' Seri Cheah Cheng Hye, Co-Chairman and Co-Chief Investment Officer of Value Partners Group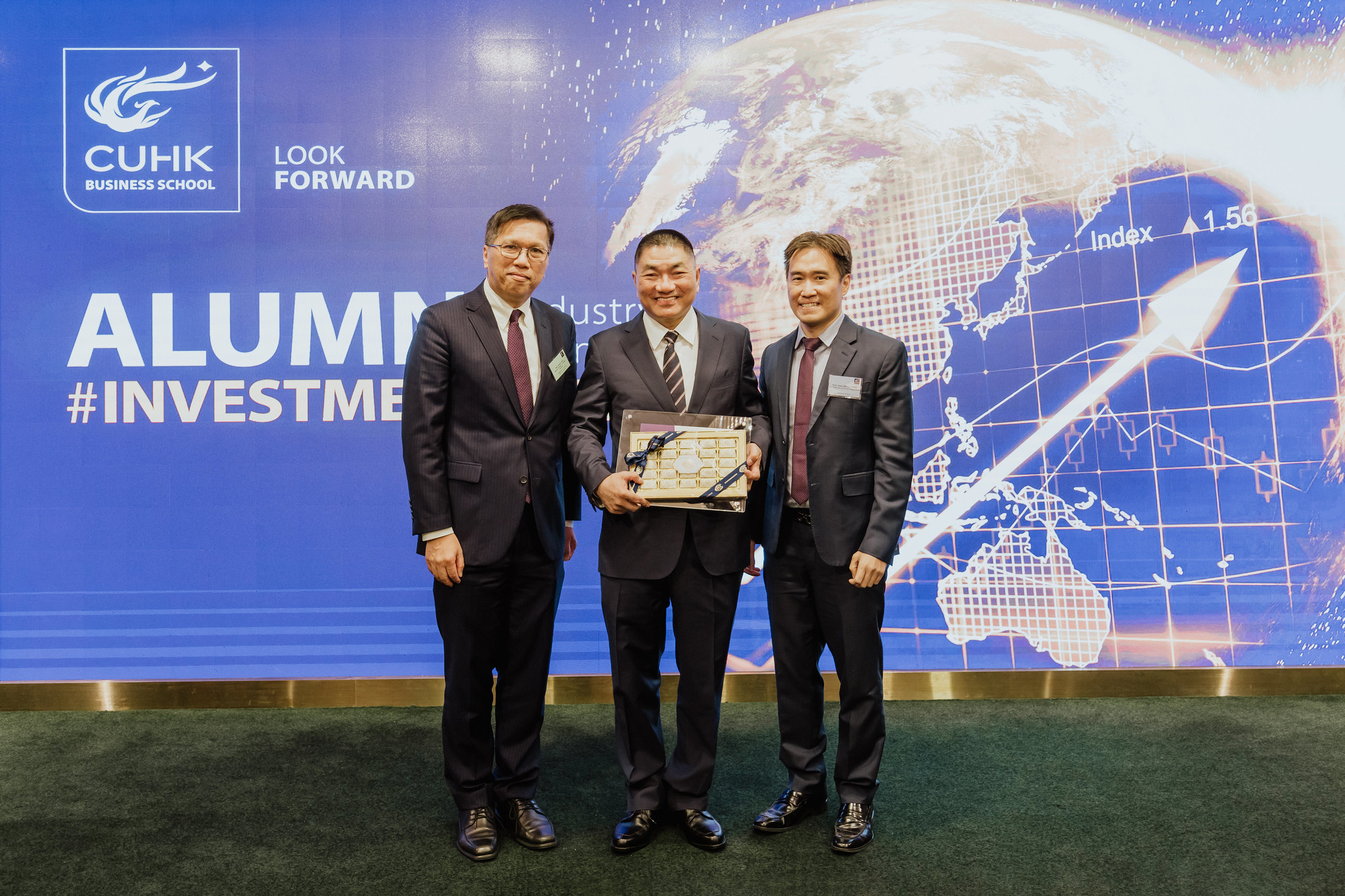 (From left) Prof Kalok Chan, Dato' Seri Cheah Cheng Hye and Prof Seen-Meng Chew, Associate Dean (External Engagement) and Associate Professor of Practice in Finance at CUHK Business School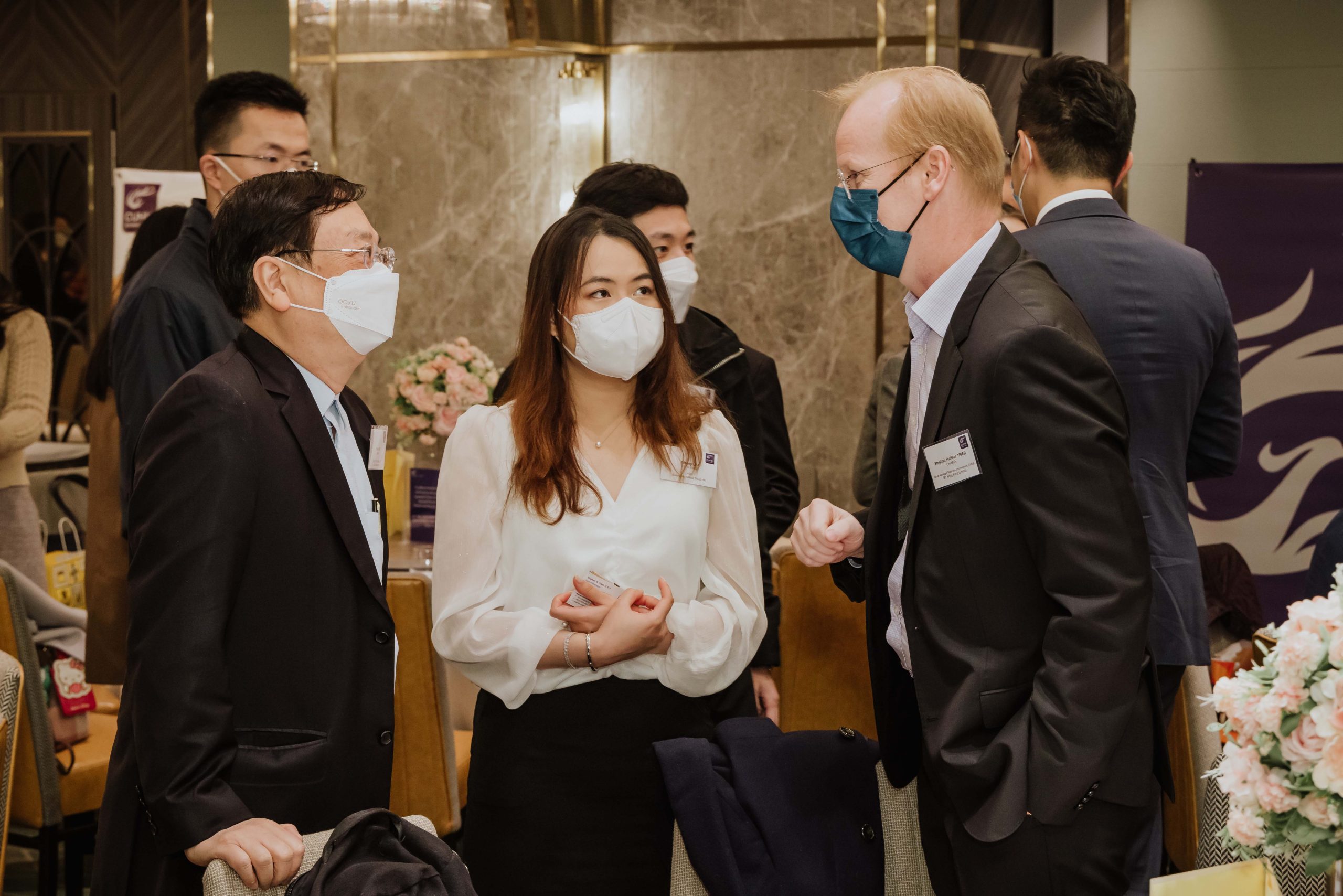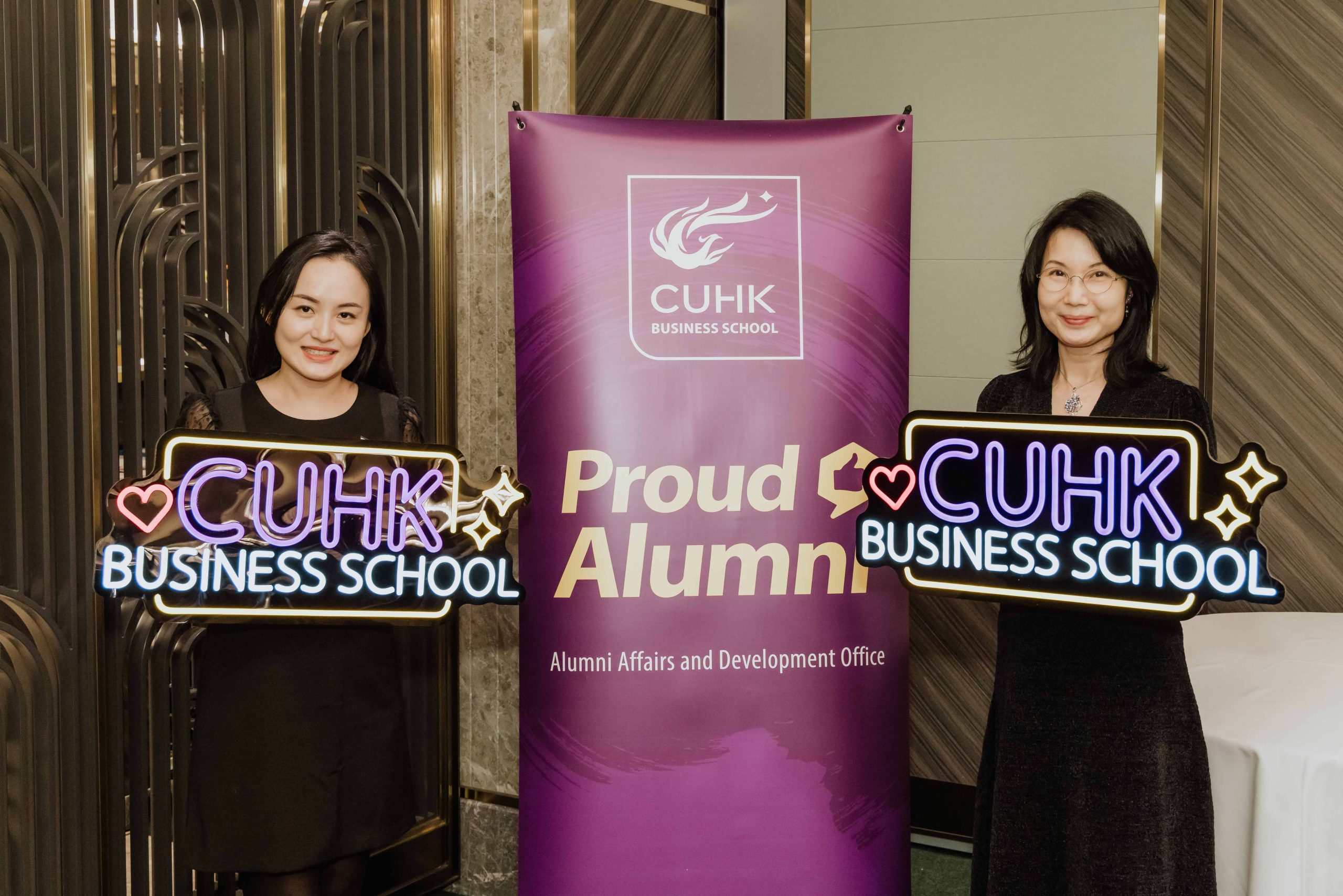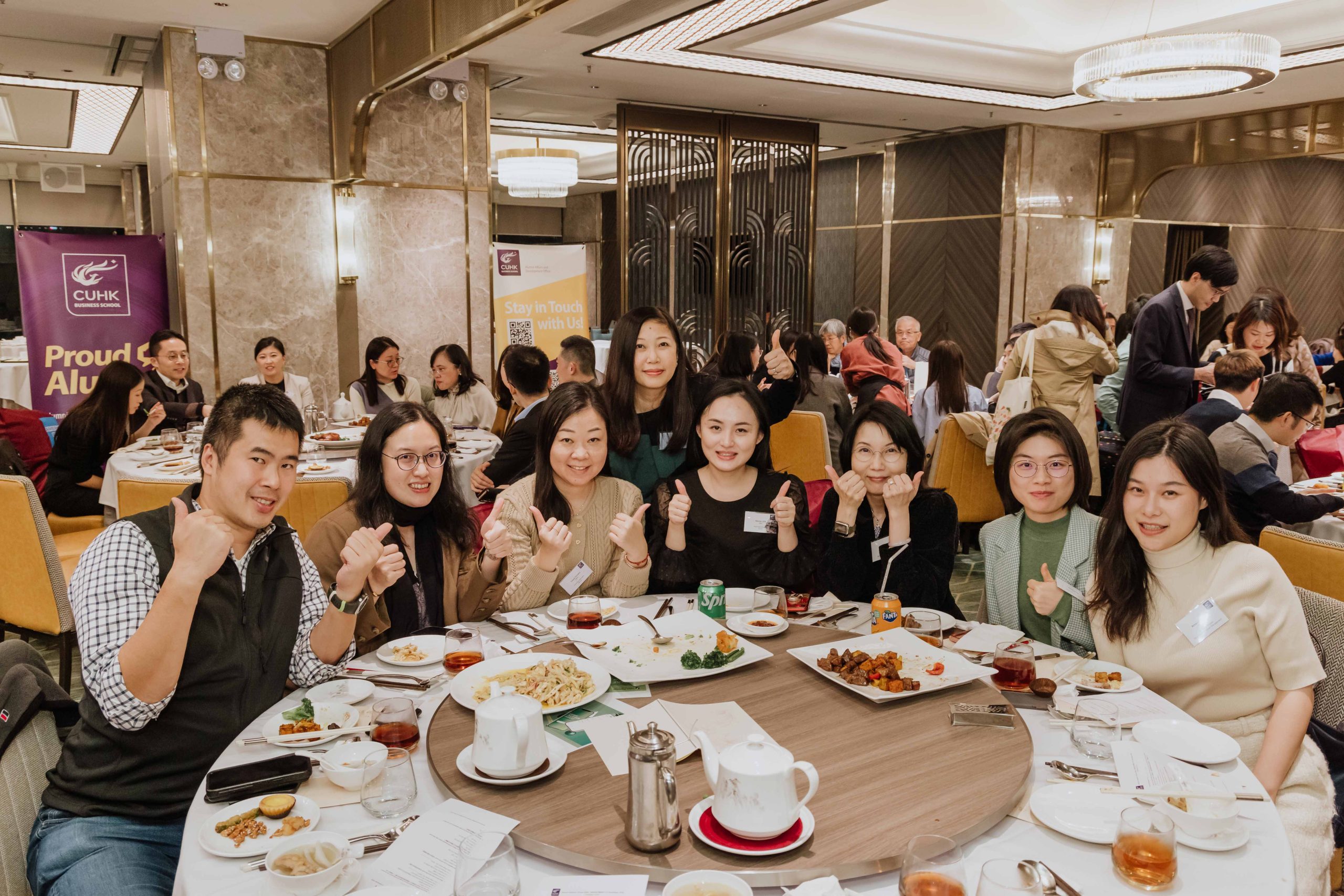 Fellow alumni gathered for a fruitful evening
Click HERE for the full album of the Alumni Industry Dinner