Launched by the Alumni Office of the CUHK Business School last summer to foster a closer alumni community worldwide, the Global Alumni Ambassador (GAA) Programme has received solid support from over 70 alumni from 24 regions in six continents. Over the past years, these GAAs served as the bridge between the CUHK Business School and its alumni of Hong Kong, sparing no efforts to support and connect alumni in their localities and beyond through online and offline engagements, and strengthen the alumni community as well as the presence of their alma mater globally despite challenges under COVID.
GAAs recently came together in a virtual Town Hall to celebrate a year of fruitfulness and share their experiences and insights into the prospect of the initiative.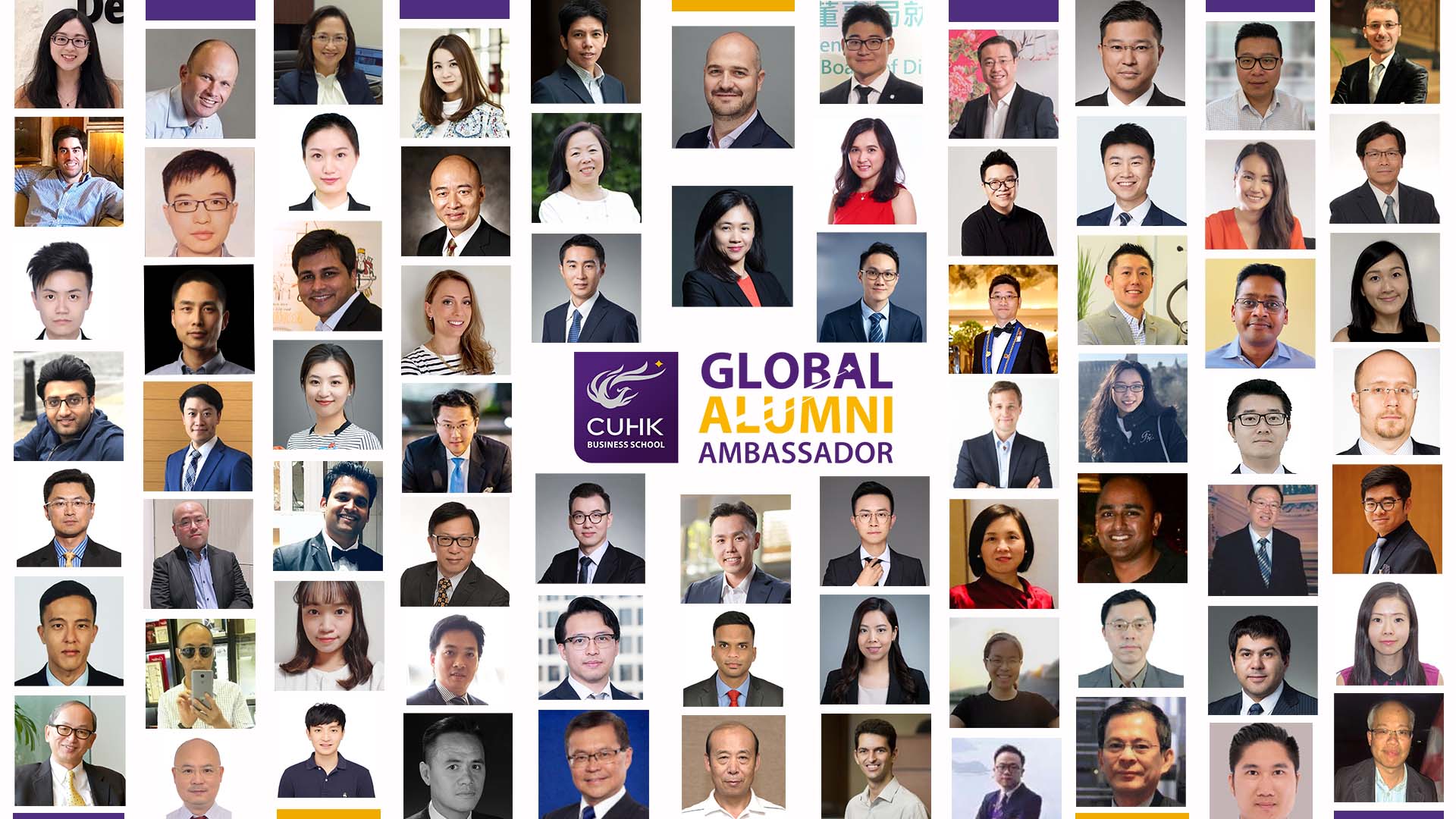 Over 70 GAAs around the world are striving their very best to connect alumni with the CUHK Business School
Prof. Seen-Meng Chew, Associate Dean (External Engagement) of the CUHK Business School, kick-started the Town Hall with an opening speech. He expressed gratitude towards GAAs for their efforts in the past year, and encouraged them to act even bigger in the coming year to mobilise alumni overseas to indulge in the celebration of the 60th anniversary of CUHK and CHUK Business School. Representatives of the Business School Alumni Office then took the floor to share recent updates of the School and future plans for alumni engagements.
While the tenure of GAAs lasts for two years, the current cohort of GAAs have already realised over a hundred times of alumni engagements in the past year and facilitated closer connections and support among overseas alumni. At the occasion, Dan Pang (IBBA 2003) from Guangzhou, China was invited to share his experience and the heartfelt joy that the engagements afforded him. He pointed out that making new connections via the programme did not only broaden his professional network, but also remind him of the old good times at school and foster his sense of belonging towards the CUHK Business School. Other GAAs also reflected on their engagement experience and shared thoughts for enhancement. The Annual Town Hall was concluded on a warm note.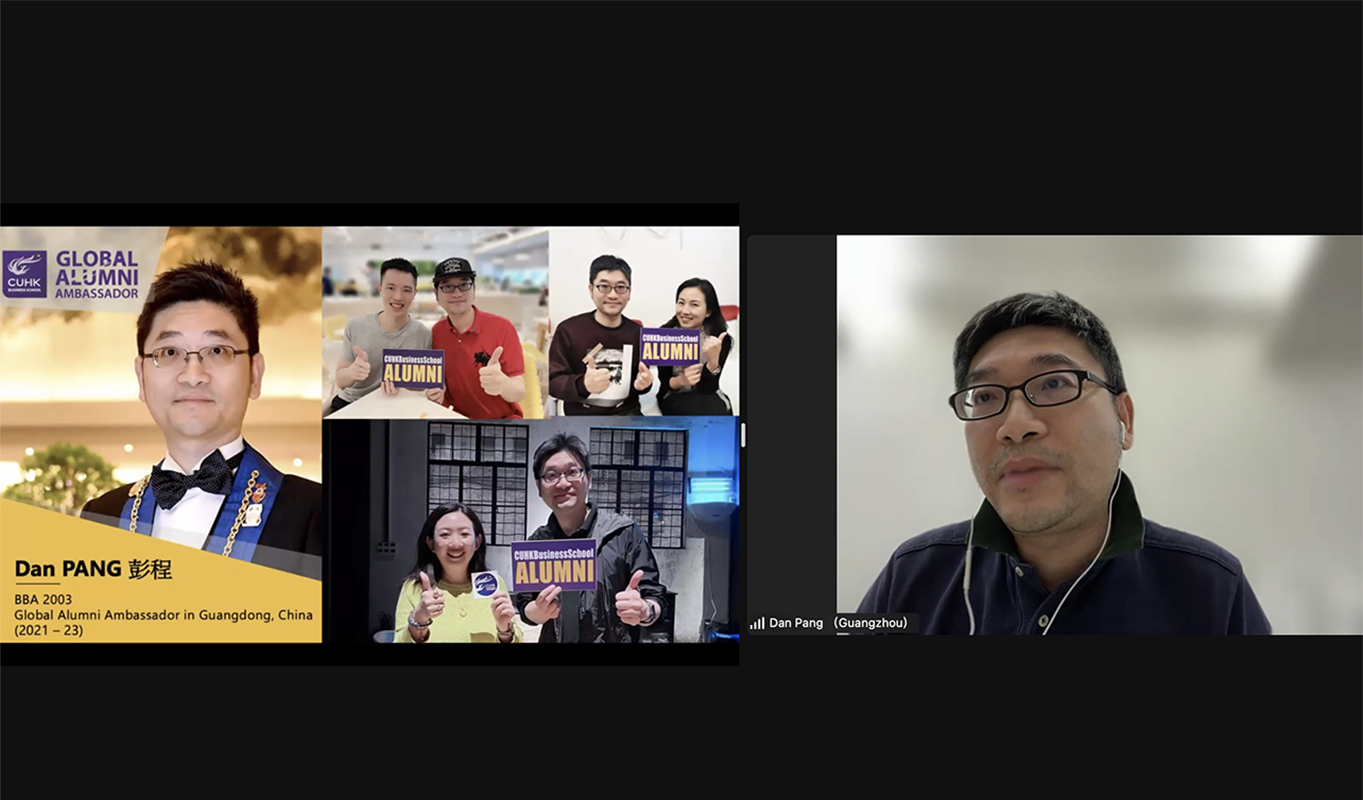 Dan pointed out that the heart-warming connections established with Business School alumni made him feel like he has never really left the CUHK Business School family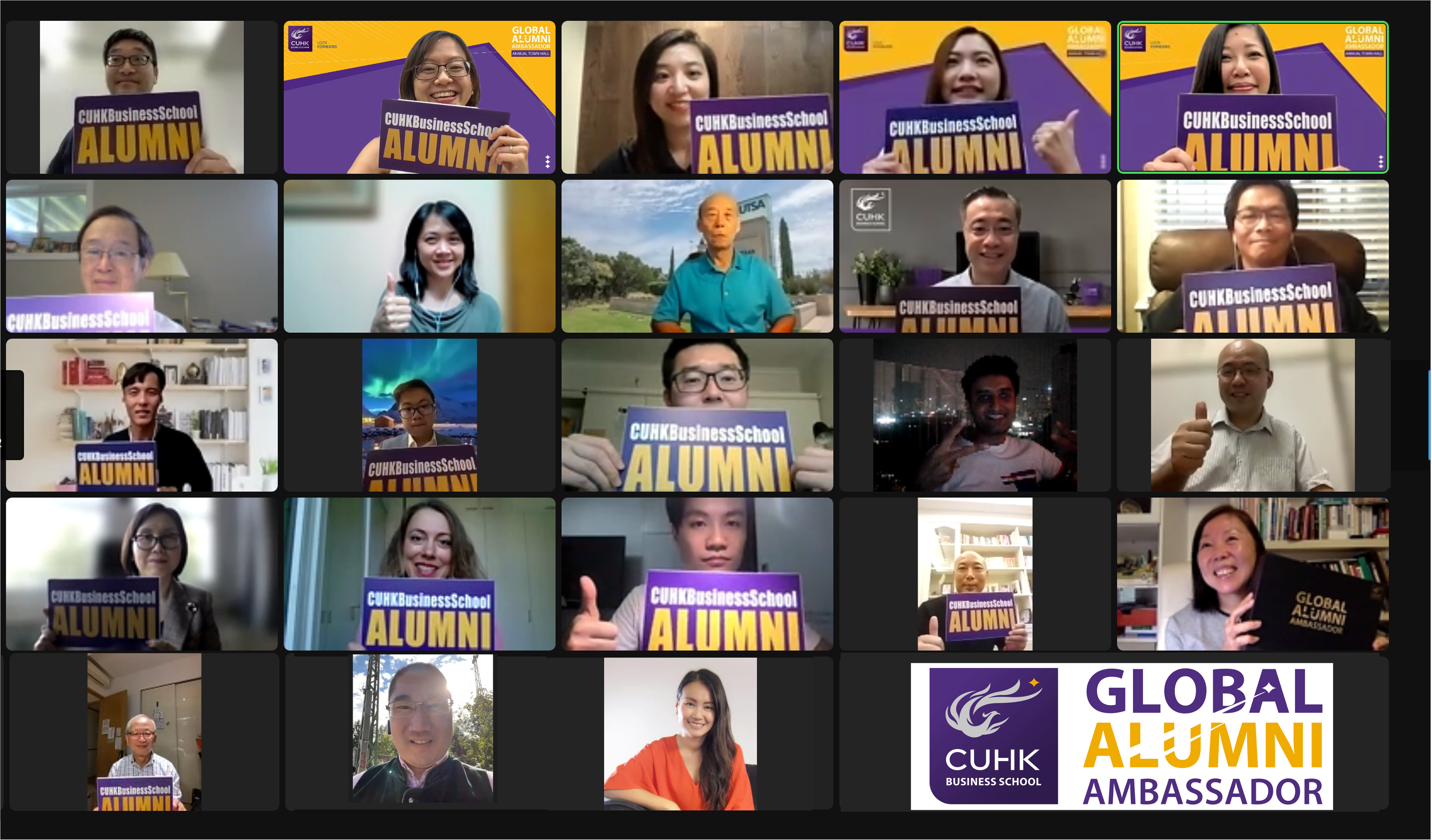 GGAs took a group photo at the end of the Town Hall with their proud faces
Connect with your GAAs NOW!

If you are currently outside of Hong Kong, we would highly encourage you to contact the GAAs in your locality! Take the chance to get to know CUHK Business School alumni around you, build new friendships with like-minded people for the needed inspiration, keep abreast of the latest happenings of your alma mater and show support as a community! Check out the GAA listing now and drop your GAA a message!