CUHK Business School Global Alumni Ambassador Programme Launches with Over 70 Representatives over 24 Countries to Unite the Alumni Community!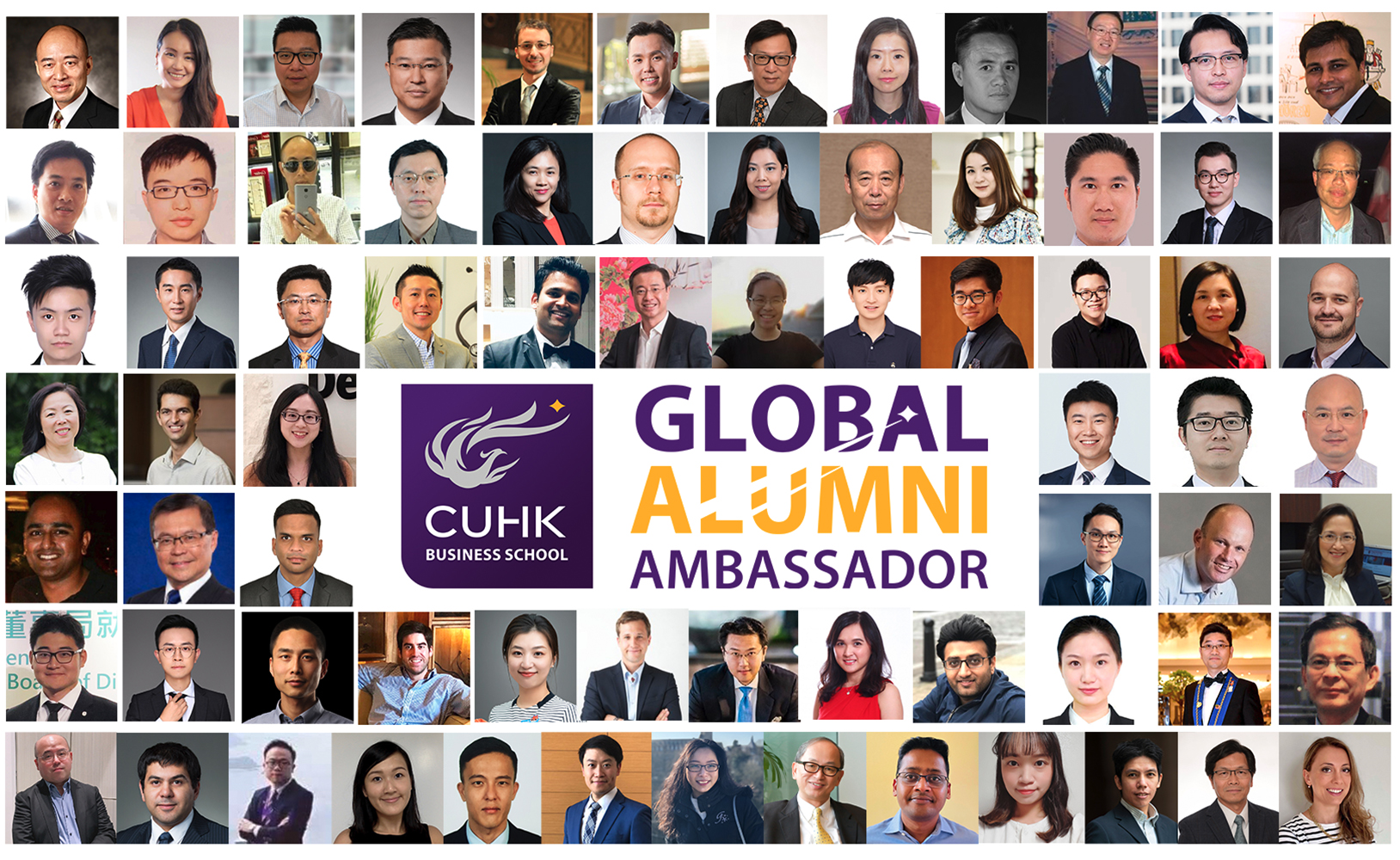 CUHK Business School has always made it a top priority to connect with alumni away from Hong Kong and is committed to maintaining a close bond among its alumni network. Such mission has drove the Alumni Office to recently launch the Global Alumni Ambassador (GAA) Programme, with a hope to further strengthen its global presence and international alumni community.
The 2021/23 cohort of Global Alumni Ambassadors consists of 73 committed alumni from 24 countries across six continents. In the next two years, they will provide on-the-ground support for alumni, exchange students and visiting members of the Business School in their locality. Via organising meet-ups, regular social media updates and many other means of engagement, they will help enhance the cohesion among alumni, advocate on behalf of the Business School and foster its international equity. We look forward to seeing our alumni community emerging stronger than ever with all of us joining hands together!
To officially kick-start the programme, an online inauguration ceremony was held on 17 August, with over 40 GAAs joining from around the world. Professor Lin ZHOU, Dean of CUHK Business School, shared an opening remark with note of gratitude and encouragement. Following the programme introduction by representatives of the Alumni Office was a robust Q&A session, with the floor showing great eagerness and readiness to support. The ceremony was concluded by a preview of upcoming plans in the new academic year, which draws the session to an end with a proud note.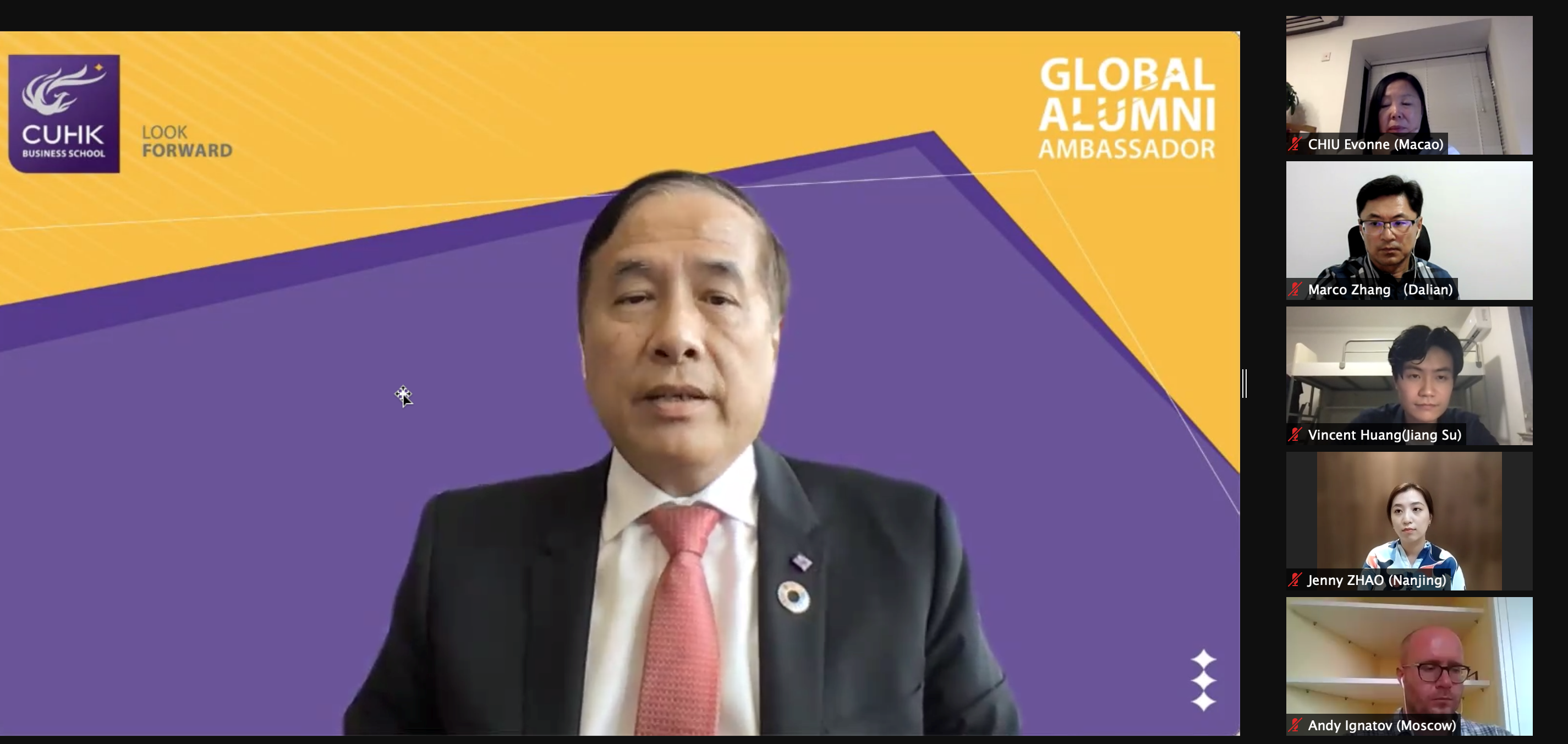 Professor Lin ZHOU encouraged the Global Alumni Ambassadors to work shoulder-to-shoulder with the CUHK Business School to drive the alumni community further during his opening remarks.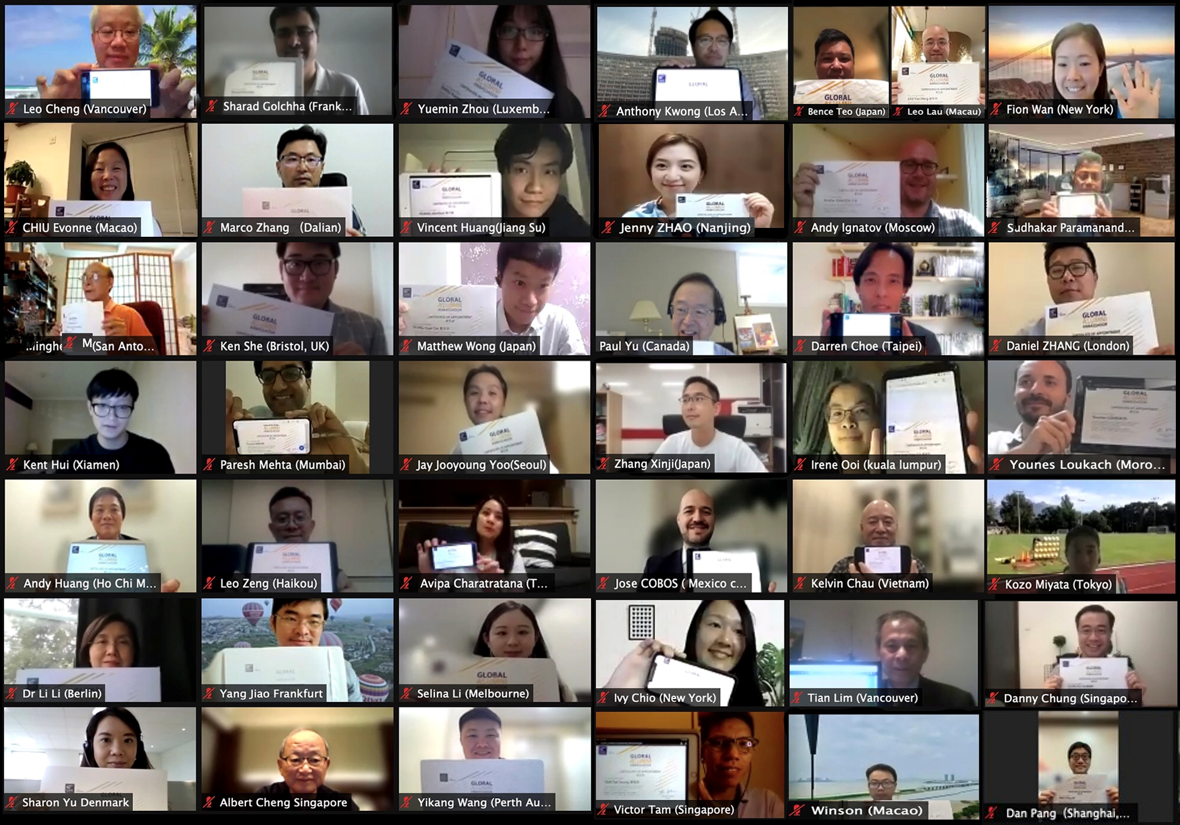 Participating GAAs proudly took a group photo together at the inauguration ceremony with their certificates of appointment.
A vivid alumni community requires support and participation from every individual alumnus, and with the programme coming alive geographic difference could no longer set us apart despite travel restrictions! Connect with your Global Alumni Ambassador NOW if you are currently residing outside of Hong Kong.
Find out the GAA list and programme details HERE .