After fourteen sessions of seminars, four trial or mock presentations and countless hours of hard work, efforts of students from MSc in Management (MiM) Programme finally came to fruition as they rocked the stage for their quality work in the Capstone presentation on 4 June 2021. Straining as it might be, MiM students made a significant transformation to an executive-to-be when compared to the time that the Capstone project just launched or even when they were admitted to the Programme ten months ago.
In line with the Programme's practice-oriented learning approach, the Capstone is a consultancy project which allows MiM students to put what they have acquired throughout the year into practice. They had to identify the key issues regarding the area of focus they were assigned and formulated different recommendations. Students were given a chance to present their innovative ideas to senior executives of our corporate partner, PT. ASDP Indonesia Ferry (Persero) – a state-owned enterprise in ferry transport services in Indonesia – and faculty members of CUHK Business School.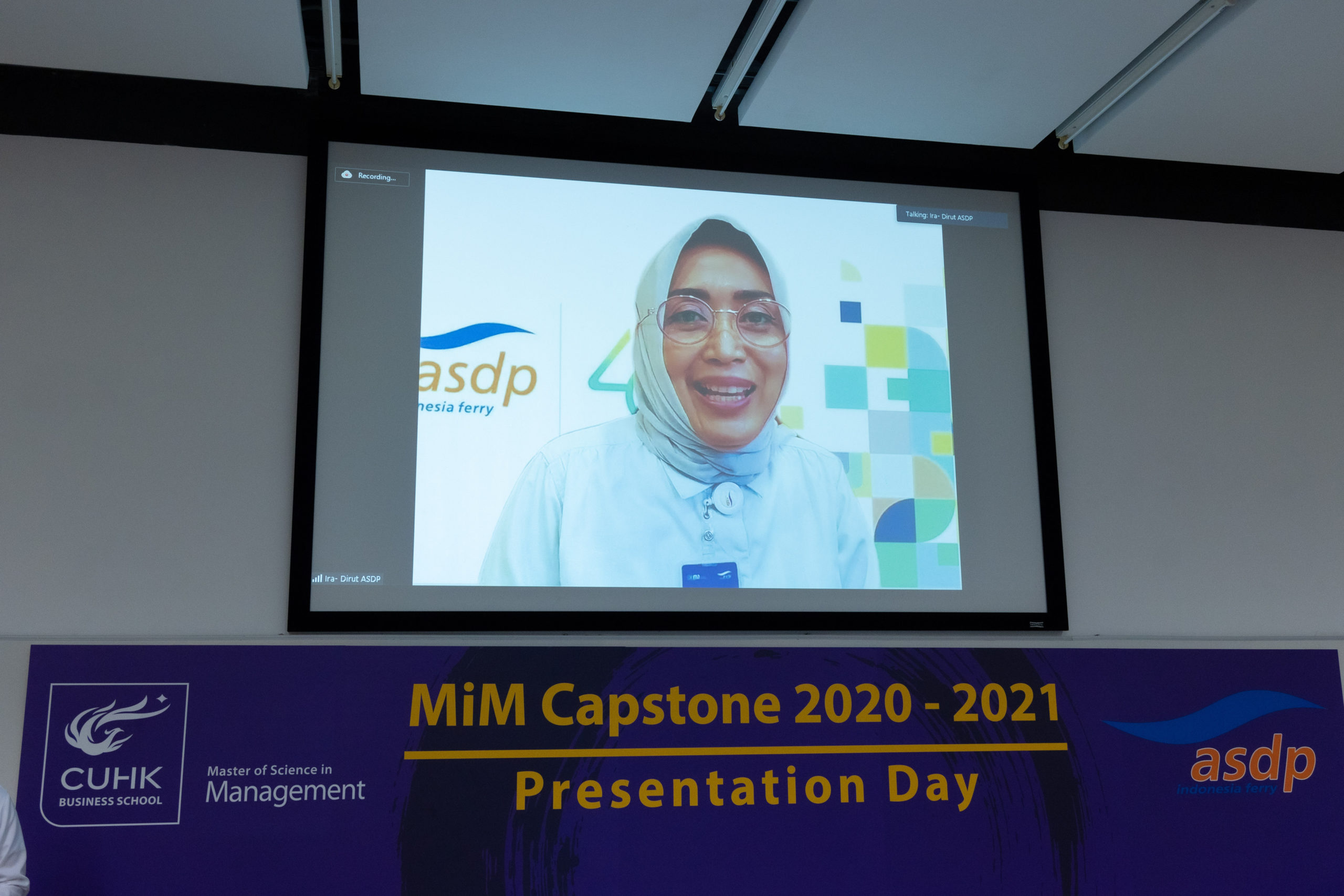 Opening Speech by Dr. Ira Puspadewi, President Director of PT ASDP Indonesia Ferry Persero
​The cohort was divided into ten groups for ten areas of focus. After the intense presentations, Tommy&Team were crowned the Champion while Jolin&Team and Vital&Team came the second and third respectively. This year, Tommy Chow and Rachael Ho took the title of Best Speaker (Please refer to the following table for the result details).
Tommy Chow from the Champion team believed the main reason for the team's success was their goals and expectations were in sync from the very beginning. "All of us saw this as much more than an internal project and treat this as an opportunity to conduct real-life consultancy work with lasting impact. We hold ourselves to the highest standards and focused on the smallest details, from understanding our client's needs to building a persuasive story for our presentation. By putting in the extra hours and with a little bit of good fortune, we were able to take the title."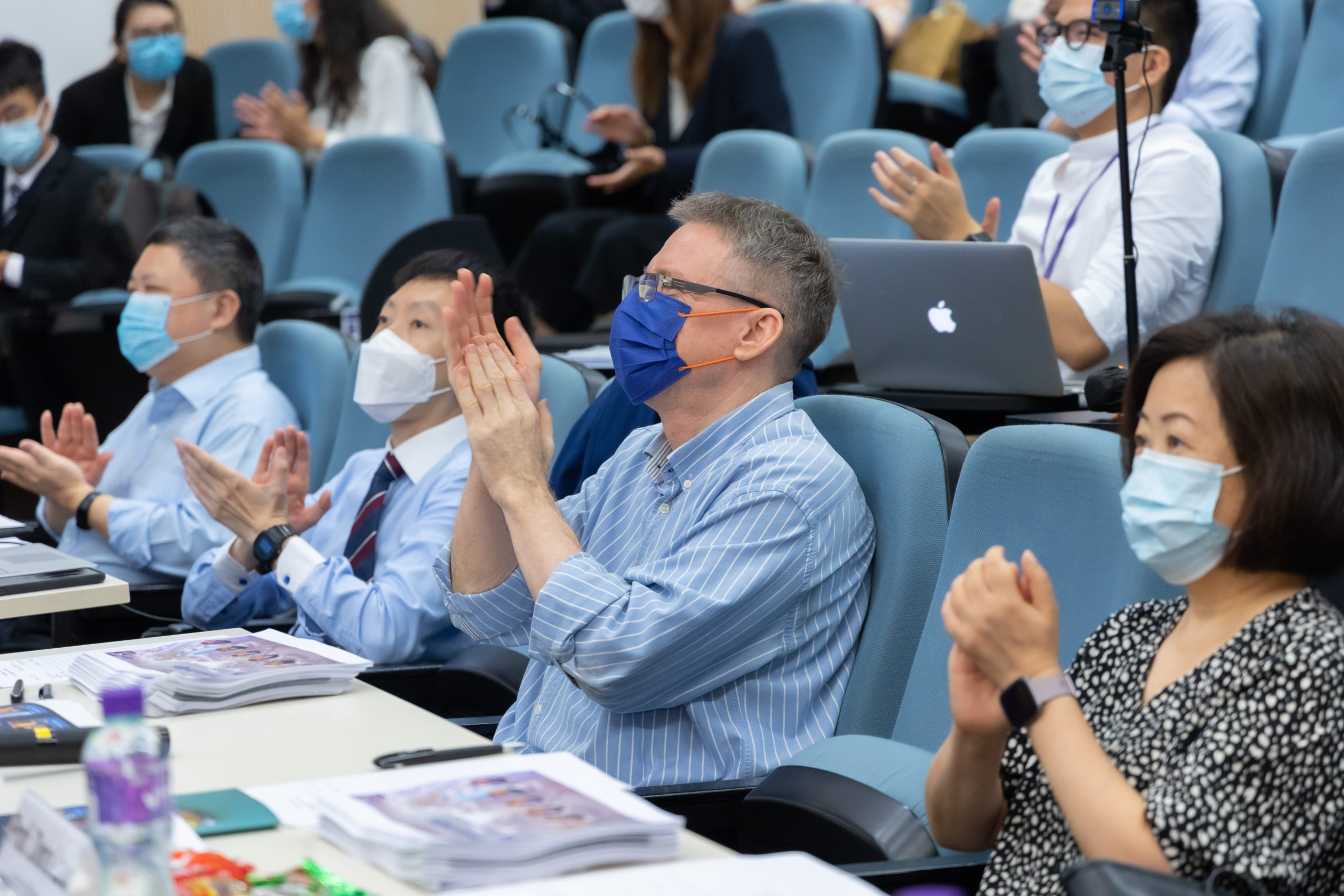 Judges of the Final Presentation (from left to right): Prof. Wan Wongsunwai, Dr. Anson Au Yeung, Dr. Stephen Frost and Prof. Dora Lau
​This was the second year in a row MiM partnered with PT. ASDP Indonesia Ferry (Persero) for the Capstone project. Students might be familiar with Indonesia's well-known tourist spot – Bali, but they only had limited, if any, knowledge about business operations there. Two virtual conferences related to doing businesses in Indonesia with topics ranging from Indonesian Market & Consumer Trend, Hotel Operation to Digital Economy and Human Resources were therefore organized for the MiM students. A series of workshops were also arranged to further horn their skills in developing strategies and presentation. On top of those, students had the opportunity to work closely with the senior executives of PT. ASDP Indonesia Ferry (Persero) and case coaches, our devoted CUHK alumni. This not only equipped students with necessary knowledge and essential skills for the Capstone, but also cultivated a mind-set of a global leader and shaped their career success in the long run.
"In the beginning, the team was struggling to decide on a clear direction for our project. Instead of simply telling us what the right way is, our coach raised thought-provoking questions and allowed the team to eventually discover our own path," noted by Tommy.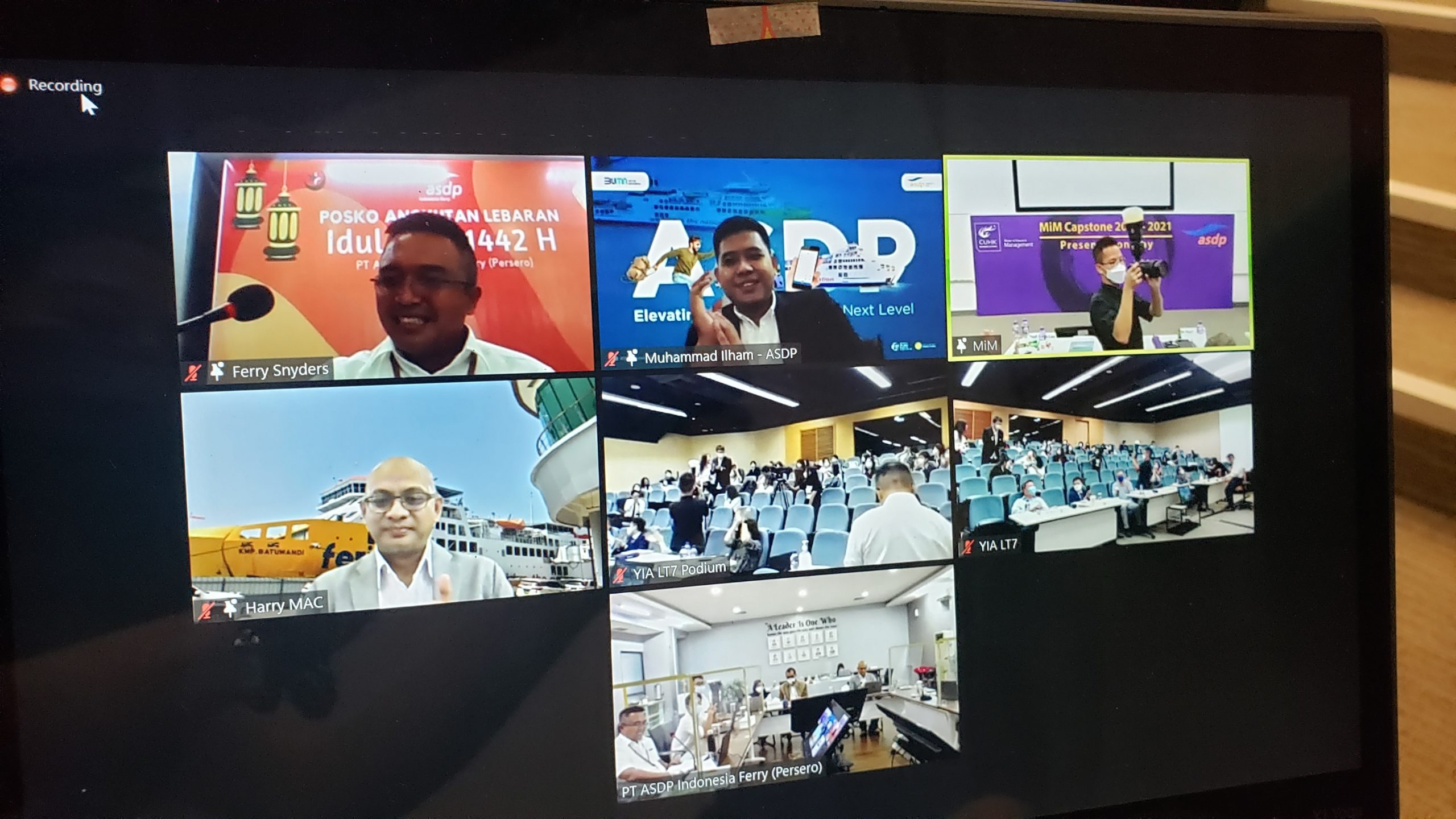 ASDP Executives announced results on Zoom.
​Dr. Ira Puspadewi, President Director of PT. ASDP, mentioned on the Final Presentation Day that students' work was impressive, not only about the framework of the presentation deck, but also about the novelty of the ideas and the details in assumption for making business decisions, "If you do not cross the border of insecurity of exploration, you will be missing possibilities", noted by Dr. Puspadewi.
Dr. John Lai, Director of the MiM Programme, echoed Dr. Puspadewi's view on students' quality of work and expressed his amusement towards the significant transformation students had undergone in this project. "They have moved from mediocre to good, to great and significant. When I look at them as compared to few weeks back, you have dramatically transformed from a student to a ready executive," said Dr. Lai. "They have put heart, mind and soul into doing this. I'm really proud of them and I'm proud of every single effort they put into this consultancy project!"
Presentation Results
Award

Team / Student

Area of Focus

Champion

(Group 7)

Tommy CHOW Ka Ho, Dylan GUO Yubin, Jeffrey Caius FUNG Kwanyin, Ellie LI Siqi, Alula LIU Shulu, Blair ZHU Mingliu

Culture centre

First Runner Up

(Group 6)

Jolin WU Zhuoling,

Rachael HO Boaz Man-ching,

Lyne LI Yanan, Diane SONG Xiangning, Clare ZHANG Yu, Agnes ZHOU Shuhan

Branding as a whole

Second Runner Up /

Most Innovative Team / Most Digital Savvy Team

(Group 9)

Vital HUANG Zhiying, Carrie CHEN Lei,

Vika QIU Zehua, Lilian REN Yaxi, Kristal WANG Ying, Rachel ZHONG Yunyun

Enhance ferry terminal

Best Speakers

Tommy CHOW Ka Ho (Group 7)

Rachael HO Boaz Man-ching (Group 6)