Innovative Project of CUHK Business School Student Wins the Grand Award at ICT Awards 2021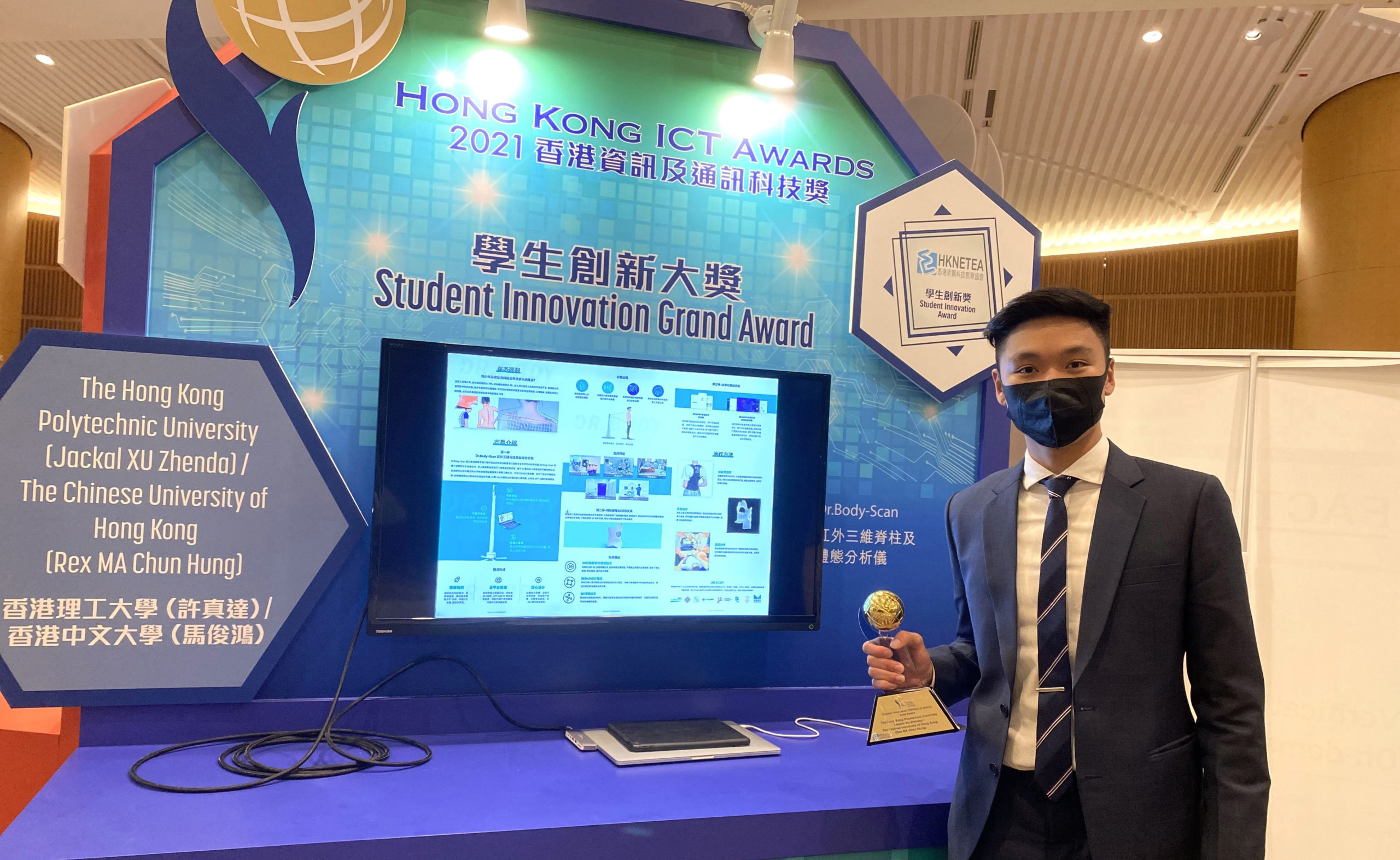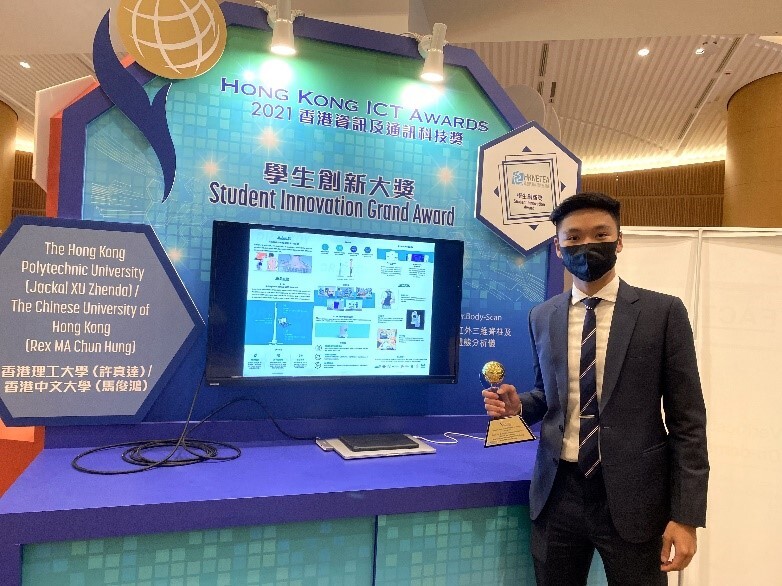 Rex Chun-hung Ma from the CUHK Business School Integrated BBA programme and his team won the Student Innovation – Grand Award and Gold Award at the prestigious Hong Kong ICT Awards 2021. Dr. Body-Scan, the student entrepreneur team of CUHK's Pre-incubation Centre (Pi Centre), was among the faculty members and students of CUHK being recognised at the occasion for developing inventions and technological solutions with major potential for social impact.
The Hong Kong ICT Awards aims to recognise and commend local ICT industry elites. At the same time, it encourages the application and development of innovation and technology (I&T) solutions with economic and social benefits and ultimately enhancing the overall competitiveness of Hong Kong. This year five CUHK teams took home awards in the smart living, smart people, and student innovation categories. CUHK competed against a record number of entries with over 2,100 applications received this year.
Dr. Body-Scan is a student entrepreneur team of CUHK's Pre-incubation Centre (Pi Centre). Rex and his team have invented a professional medical infrared analyser tailored for the 3D evaluation of scoliosis issues. The analyser innovates beyond traditional X-rays by using infra-red imaging technology to perform 3D reconstruction and thermal imaging of the human back. Using AI, it locates the medical anatomical feature points of the human back automatically, while using the musculoskeletal model to process the 3D structures of big bones, such as backbones, for calculation. This leads to safe and reliable detection, close follow-up, long term analysis for non-surgical cases, and assistance with rehabilitation projects for scoliosis and other bad postures. Within 10 seconds, the analyser's scan can effectively provide medical staff and patients with three-dimensional information on the spine, while users can check the test report in real-time through the APP and enjoy personalised customisation and adaptation services based on back data.
Source: "CUHK innovative projects win five ICT Awards 2021", Press Release from the Communications and Public Relations Office of the CUHK