Aaron Lee (IBBA 2000): Be True to Yourself and Nurture Diversity on the Road of Leadership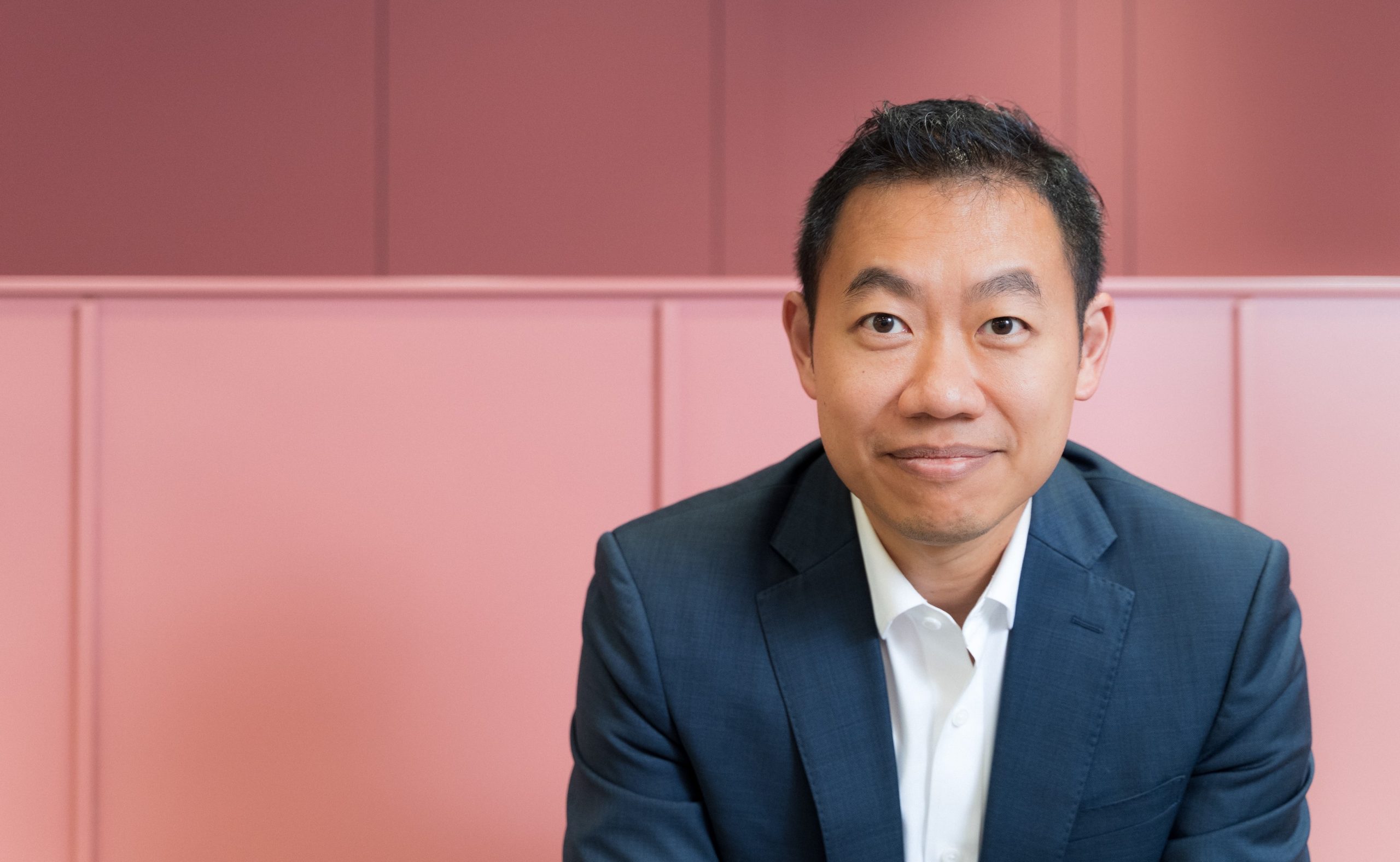 Aaron Lee (IBBA 2000) is not someone who follows a fixed career path. His preference for diverse experiences and respect for individuality have led to a career spanning multiple sectors — from apparel, food and beverage to real estate and transportation. He was named Group Chief Executive of the Jardine Restaurant Group in October 2021. His management philosophy has enabled him to lead his Asian teams in their continual innovation and foray into new spaces. "In this day and age, businesses can no longer rely solely on tried-and-proven methods. Agility, adaptability and solid execution have become increasingly important. Respect for individuality and empowerment will enable us to nurture diversity and go farther."
Follow Your "True North"
After graduating from The Chinese University of Hong Kong (CUHK), Aaron joined an internationally renowned management consulting firm. It was not a calculated move, but it allowed him to realise one thing – it is not the industry that matters most, but the need to stay with your "true north". "I enjoy working with teams towards common goals and sharing the success. I am also naturally curious and love to learn new things. That's why I didn't stick to one sector in the first place. Instead, I followed my intuition and look for opportunities accordingly. I've come across food and beverage, automotive, apparel, and a handful of other industries; the opportunity to learn a new part of the world through entering a new sector, and work with good people to share success always keeps me motivated."
Empower to Innovate
The Jardine Restaurant Group has an extensive portfolio that includes widely loved brands such as KFC, Pizza Hut and PHD. However, in order to remain competitive and dynamic in the face of changing markets and consumer behaviours, the group must constantly renew its tactics. Aaron chooses to trust his teams, giving them room to experiment with seemingly outlandish ideas as long as the risks are manageable. Take the "popcorn chicken pizza with Oreo cookies" developed by his Taiwanese team as an example. Aaron said he found it hard to comprehend the idea at first, "With the discomfort of not fully comprehending how the market would receive the product myself, I trusted that our Taiwanese team knew the local market better than I did, especially after they elaborated their approach. They had already done their big data analysis and market research, and believed this "out-there, innovative" concept originating from night markets would be popular. As such, I chose to respect their judgment, which proved to be correct as the product was a hit locally."

Aaron encourages his teams to embrace their uniqueness. He believes in empowerment and entrusts his teams with autonomy and ownership, which in turn create greater satisfaction at work and better results.
Aaron does not consider himself a micromanager. He believes that letting everyone's unique qualities shine through, if not blossom, is more conducive to success than merely following superiors' directives. He has unquenchable curiosity. He makes it a point to go online and learn something new every day. He also enjoys interacting with people from different fields, and likes to stay on top of social media trends to get new inspirations and finetune his strategies. "There will always be risks when you try something new. This is because you have to move away from existing practices. However, in the face of an ever-changing market, status quo often is more risky than calculated risk taking, as the cost of missing an opportunity could be way higher."
Tackle Challenges with Culture and Values
The outbreak of COVID-19 not only brought immediate impact to the food and beverage industry, but also lasting changes to its ecology. On the consumer front, preferences have switched away from dine-in towards takeaway and delivery. On the supply chain side, in the face of global supply chain disruptions, the ability to tackle supply chain changes and manage risks has never been more important. At the same time, the pandemic has put a strain on people's lives and changed the way employees interact with work. With the world changing from so many perspectives, Aaron adopts an "A-C-E" management philosophy: "A" stands for agility; "C" is for customer-centricity and; and "E" stands for empathy. Together, these values help enable a laser-focus on customers, the ability to change and adapt, and a work environment where everyone is empowered to be their best self.
With the guiding principles laid out, Aaron and his team is continuously working to enhance the offerings for customers, be it better digital experience on ordering platforms, greater customer experience with faster delivery speed, improved product quality with more precise temperature control and consistency, or increased convenience with new store formats. All these initiatives are established to evolve the business constantly in pursuit of a better model. Aaron added, "We want to create a purpose-driven organisation that makes work more meaningful for our employees. We approach this by promoting empathy, from building a people-centric culture, embracing diversity and inclusion, to supporting the communities and embedding sustainability in everything we do."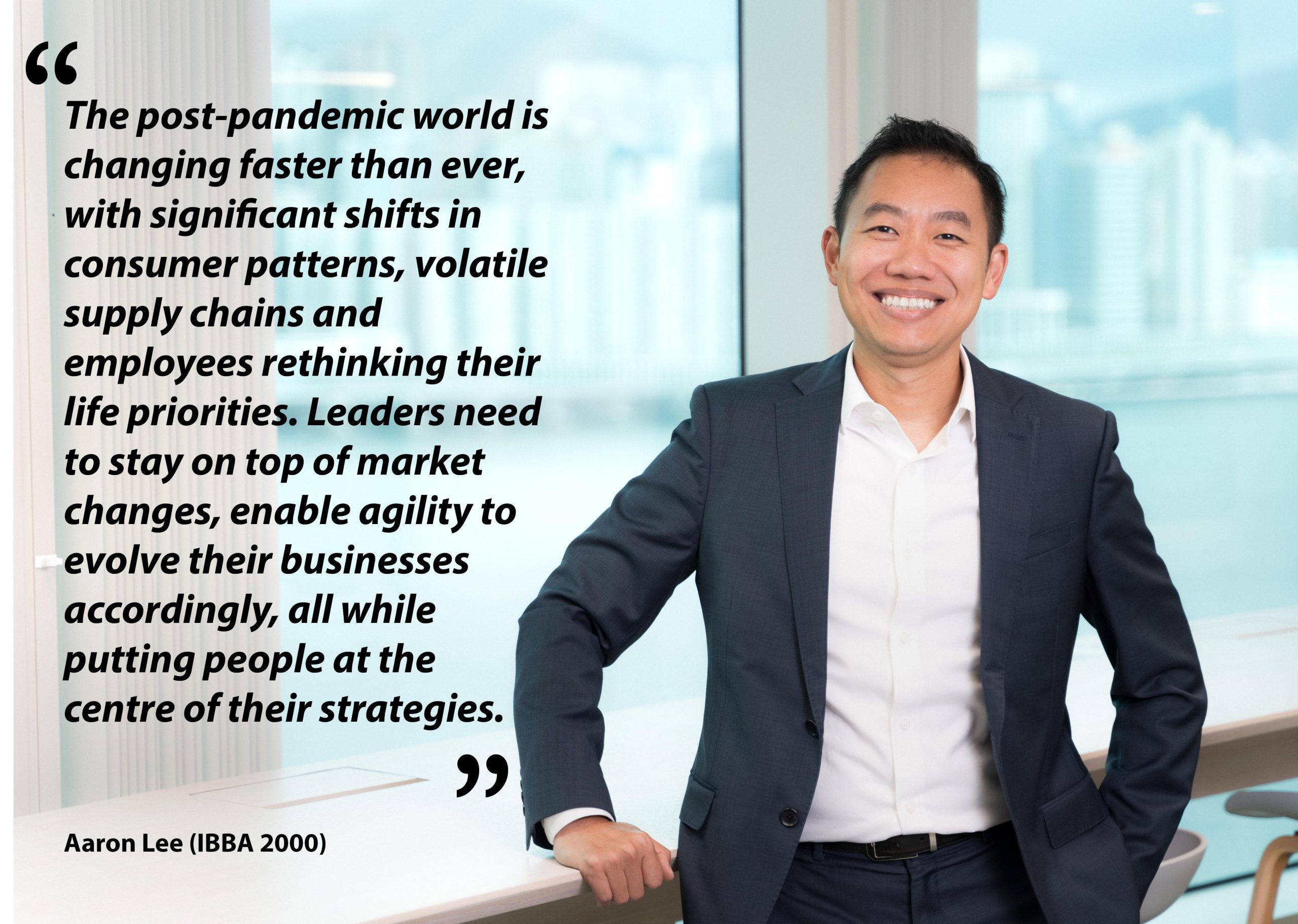 Keeping the Passion and Taking Charge of Life
Looking back at his days at CUHK, Aaron misses being a part of student societies and the group leader of the orientation camp the most. He enjoyed working with a group of passionate young people to achieve common goals: "From planning events and implementing strategies to motivating people and establishing success metrics, all of these experiences provided a valuable lesson for my future career in business management." He encourages everyone to be true to themselves, be consistent in both action and mind, and give their best in life and at work so that they will have no regrets. "Everyone has their own ambition, as well as limitation. Only by being genuine, respectful, and true to yourself can you forge a path that's right for you."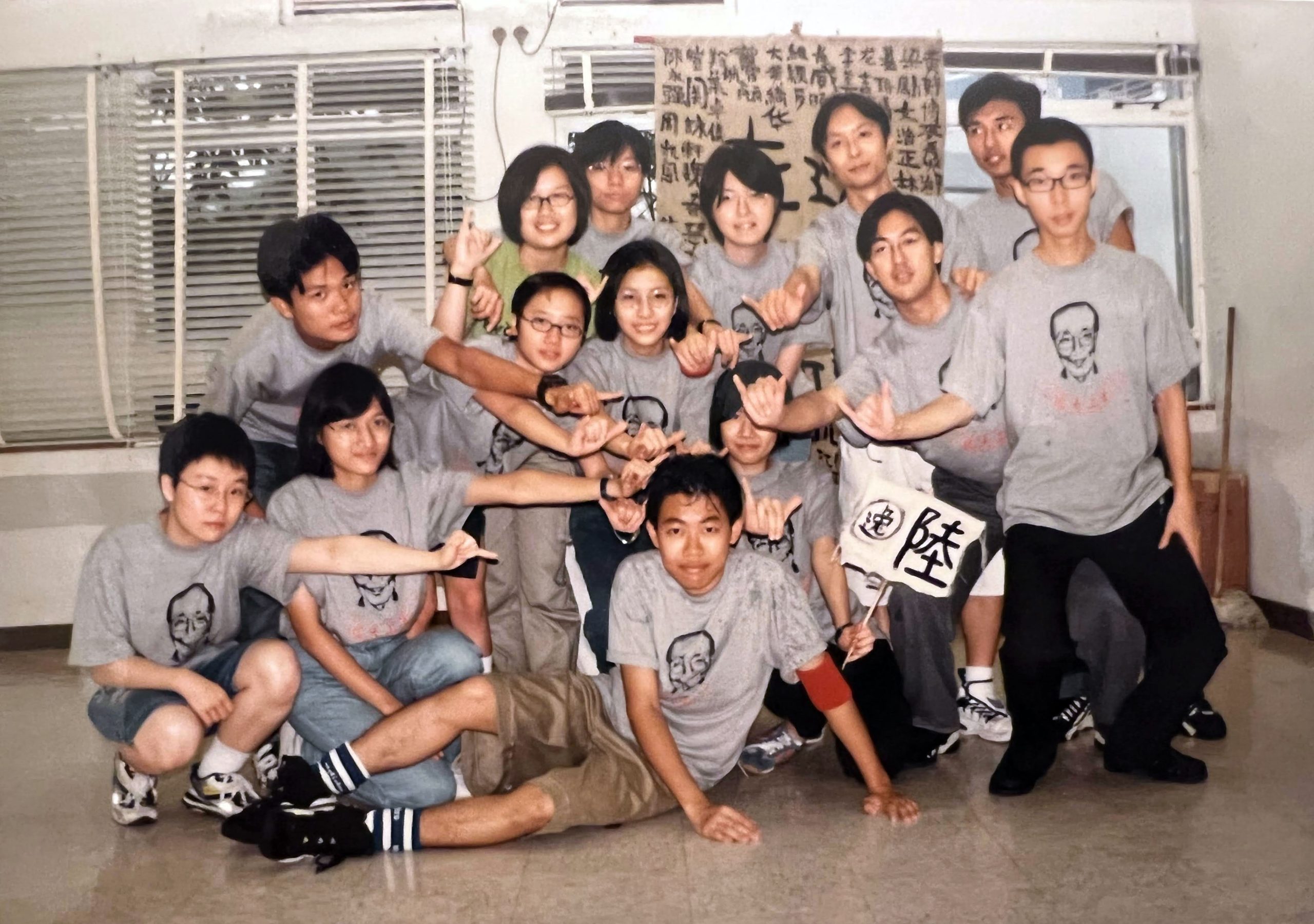 Aaron (front) was the group leader of the CUHK orientation camp. He is still moved by the passion he shared with his teammates.