Alec Tseung (IBBA 2012): Volatility – Blessing in Disguise for DeFi Development in Central Asia and Middle East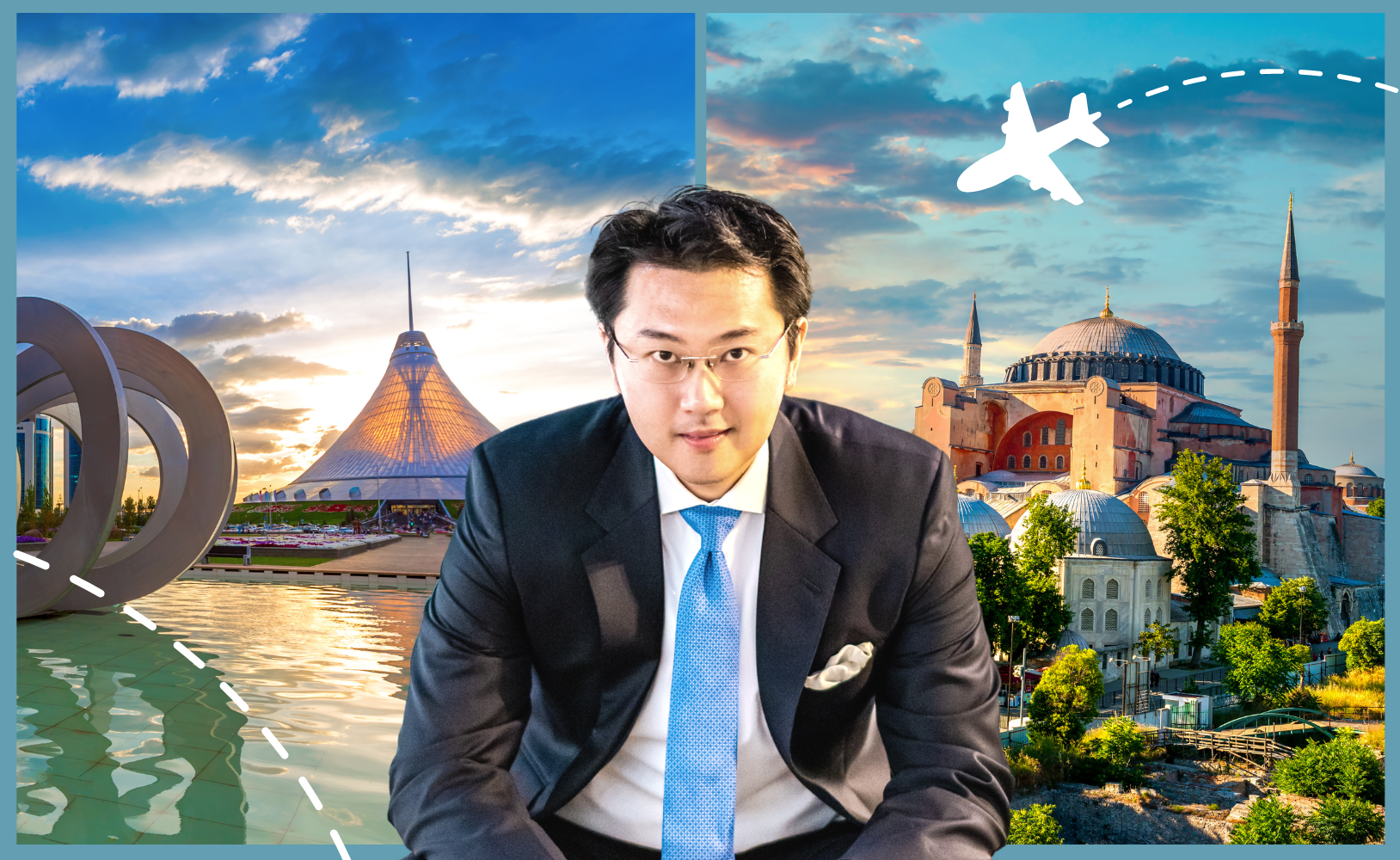 | | |
| --- | --- |
| Name | Alec Tseung |
| Study Programme | IBBA 2012 |
| Current Location | Kazakhstan/ Turkey |
| Current Job | Partner, KT Capital Group |
Q1. Could you briefly describe your current job scope or responsibilities?
My current responsibilities are centred around sourcing and looking for attractive investment opportunities in Central Asia and Middle East, particularly in Kazakhstan, Turkey and the UAE. I spend most of my time in that region but still go back to Hong Kong from time to time.
Q2. 3 words to describe lives in Kazakhstan and Turkey.
Possibilities – Countries in this region may not be as developed as Hong Kong, but that also means there are numerous opportunities and tremendous potential for growth.
Flexible – Many people in Kazakhstan and Turkey I've met and worked with are extremely flexible and good at inter-personal communications. I was able to build some good relationships here.
Quality of life – The cost of living is generally much lower than that in Hong Kong. One could easily enjoy a better quality of life here.
Q3. Which industry do you see strong business potential around Kazakhstan and Turkey and why?
I think decentralised finance (DeFi) has a strong business potential here. Currency volatility has always been an issue shared among countries in the region. As a result of that, people are generally easier to accept cryptocurrencies as a viable alternative and it sets the scene for the development of DeFi protocols.
Q4. What is the one thing you miss the most during your study in CUHK, and that you look forward to doing it again?
Having the opportunity and time to explore new knowledge outside of the business regime, e.g. taking a philosophy class and engaging in thought-provoking discussions with peers who share similar interest.
Alec is a Global Alumni Ambassador of the CUHK Business School. If you are currently outside of Hong Kong, feel free to learn about THE PROGRAMME, connect with the Global Alumni Ambassadors in your locality and foster a stronger alumni community worldwide with us!