Beyond Canteen – Business School Alumni Inject Vitality into the Universities' Eateries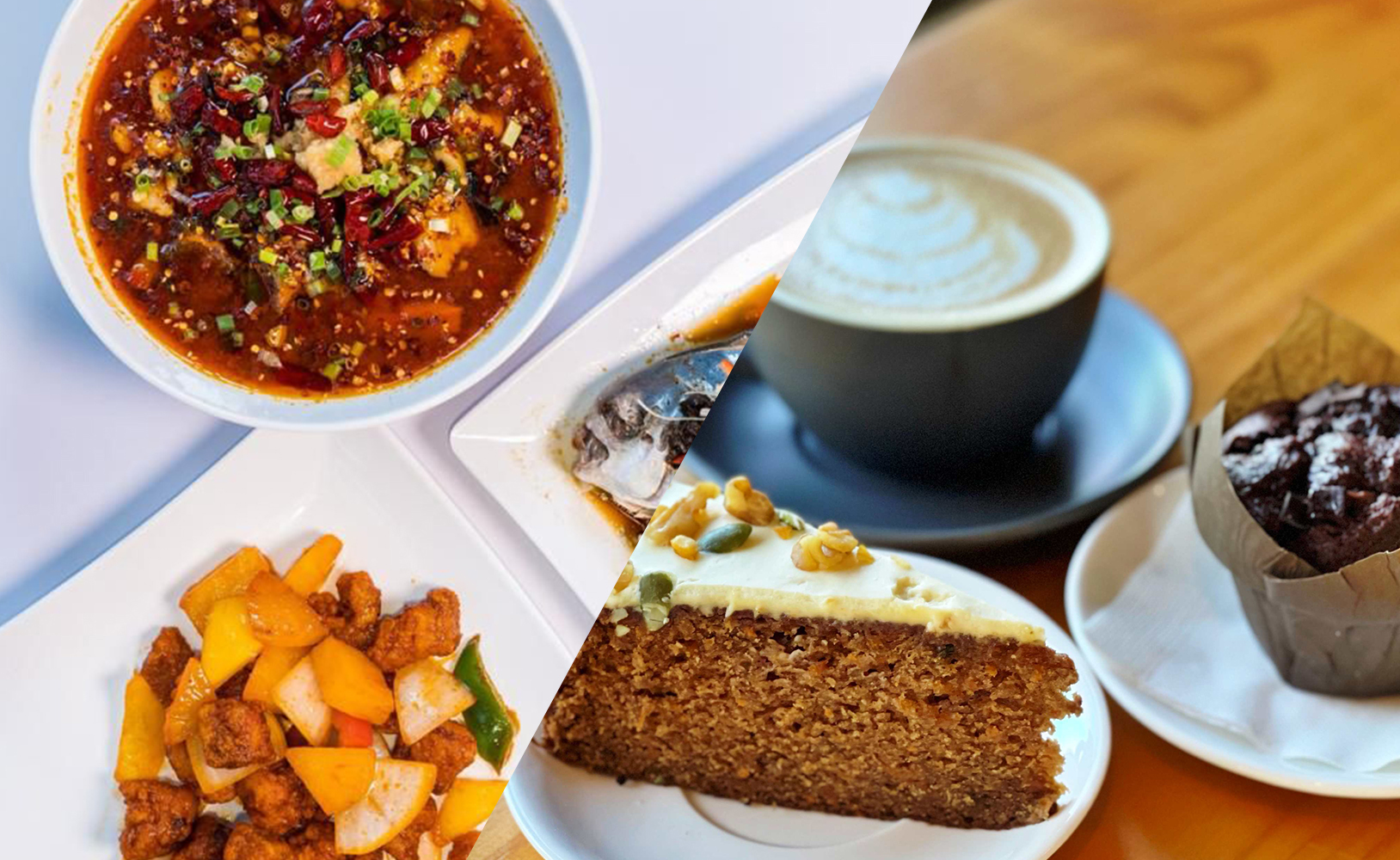 No matter you are an old or new alumnus, you probably have lots of fond memories at the university's canteens. However, are you aware that the eateries in Shaw and New Asia College look no longer the same today under the management of dedicated fellows from the Business School alumni community? With a genuine spirit of giving back and the passion to serve students of the new generation, they revolutionised the hackneyed image of conventional canteens via human touch and technology, and gradually turned them into open spaces offering unique experience alongside delicacies.
SeeYou@Shaw – A Hangout Spot Cosy from All Angles
About five years ago, Molly Lam (EMBA 2010) and Winnie Chung (EMBA 2010) took over the canteen at Shaw and renamed it "SeeYou@Shaw". They rolled up their sleeves and redesigned this exotic spot from inside out, from deco to menus and facilities. To date, it has already become a place of style popular among young people, especially students living in Shaw residences, and continues to offer four meals every day rain or shine. Enjoying ample sunlight from the big windows with spectacular view of Tolo Harbour, students scatter around sofas and high tables, chatting eloquently while savouring creative menus such as "Invincible Biggy Breakfast" and "Eternal Meal Deal" – everything here is simply reminiscent of the relaxing vibe one finds in cool cafes out of the campus.
Comfortable environment and tasty food at SeeYou@Shaw
Having profound experience in the catering industry, Molly hopes to rejuvenate the canteen with a new operation mode. "Expectation young consumers have for campus eateries already goes beyond the functional aspect – they want a place with experience, a place that can bond with them," Molly said. She added that in view of the rising popularity of light meal in recent years, they decided to set up the Shaw Bar and hired professional barista to serve coffee and specialty drinks, and enhanced dining experience with more light meal options. This trendsetting act has made Shaw Bar a recent highlight.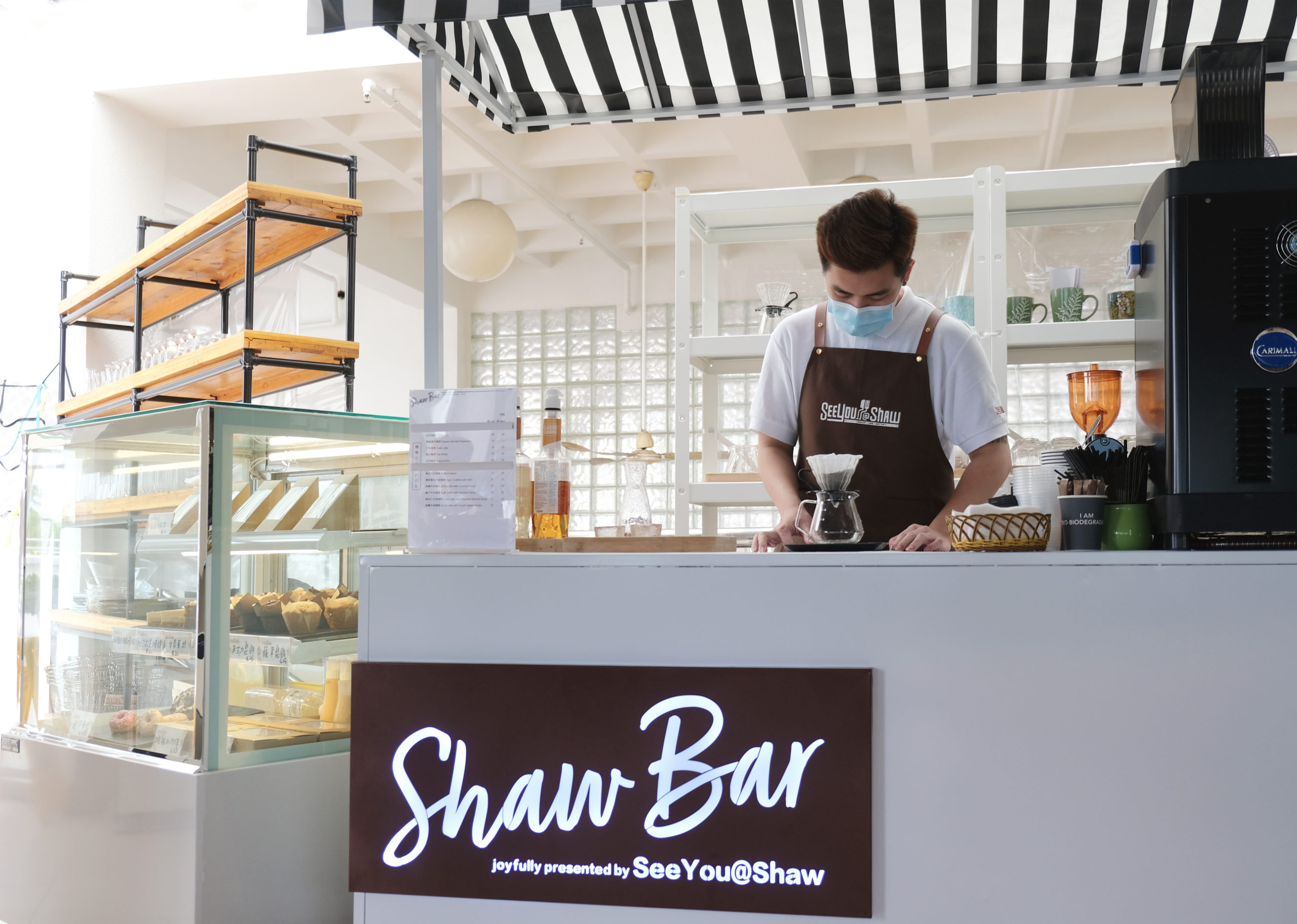 Great news coffee lovers – hand-drip coffee is coming soon at Shaw Bar!
As a seasoned marketer, Winnie reflected that running business on campus is different from operating in the world outside. With regular customers being the same group of people, diversified services and tailored strategies become more essential than ever to generate stickiness. "Traditional campus canteens rarely do promotions. We took a trailblazing move to set up our own Facebook and Instagram page when we started the business, with an aim to build our brand and connect with our customers." The restaurant even launched a mobile app this semester to enable food ordering, online payment, discount redemption and activity enrolment with just a few clicks. Winnie revealed that SeeYou@Shaw will continue to strengthen their services via the help of technology in the future and cater for students' needs in more thoughtful ways.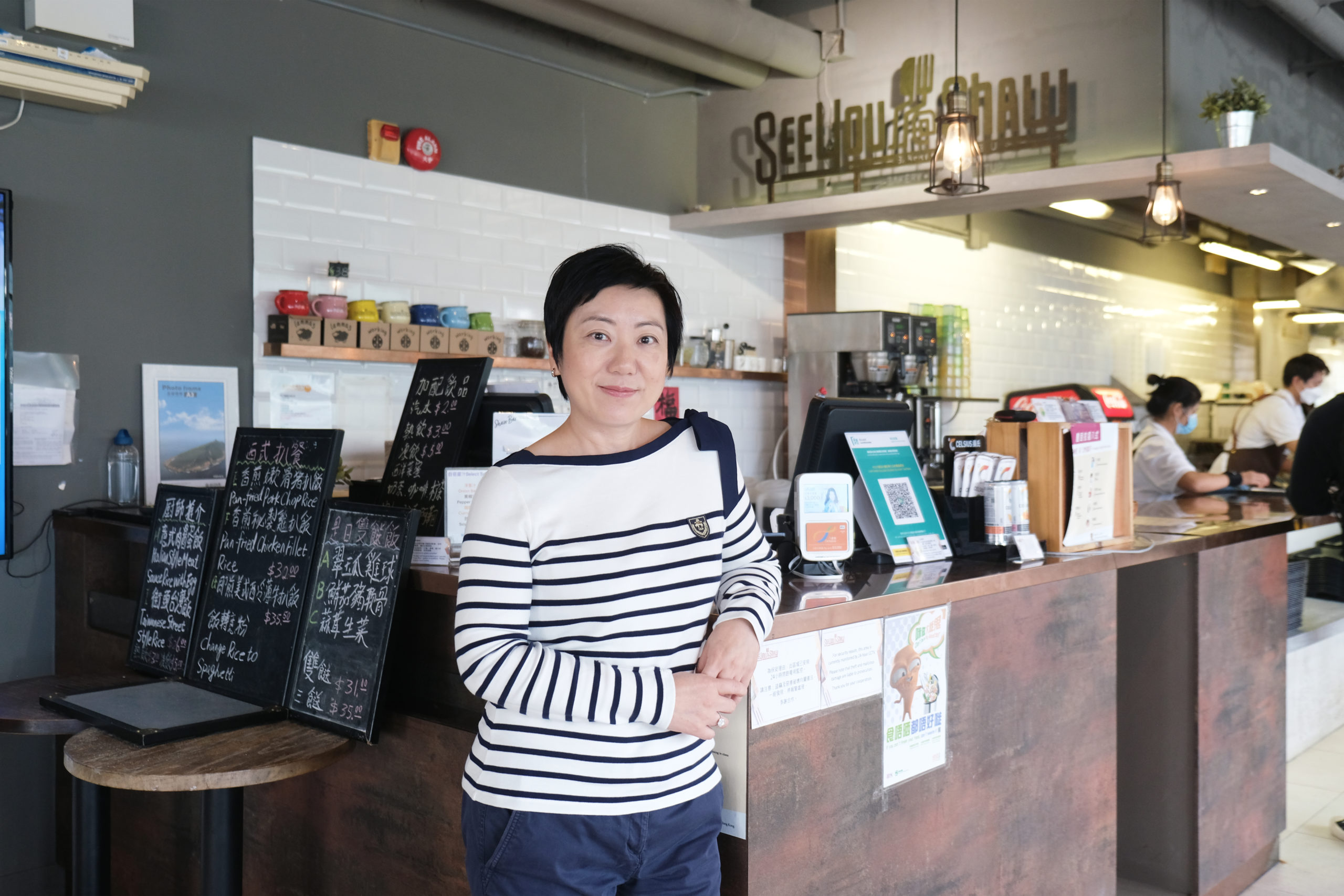 Sharing a common goal, Winnie (in picture) and Molly keep forging ahead with innovative breakthroughs for SeeYou@Shaw , and find satisfaction along the journey
Now&, at New Asia College – Gathering People with Passion and Creativity
Coincidentally, another group of Business School alumni has also returned to their alma mater and started their catering business on the other side of the hill this semester. Having five members, this men's group set up Now&, with very minimal field experience. Originated from the finance and garment industry respectively, Kendy Lee (EMBA 2018) and Johnny Kwok (EMBA 2018) said that they hoped to bring in creative ideas driven by a passion to gather people. They took pride in going against all odds and won a tough bid against two other experienced competitors.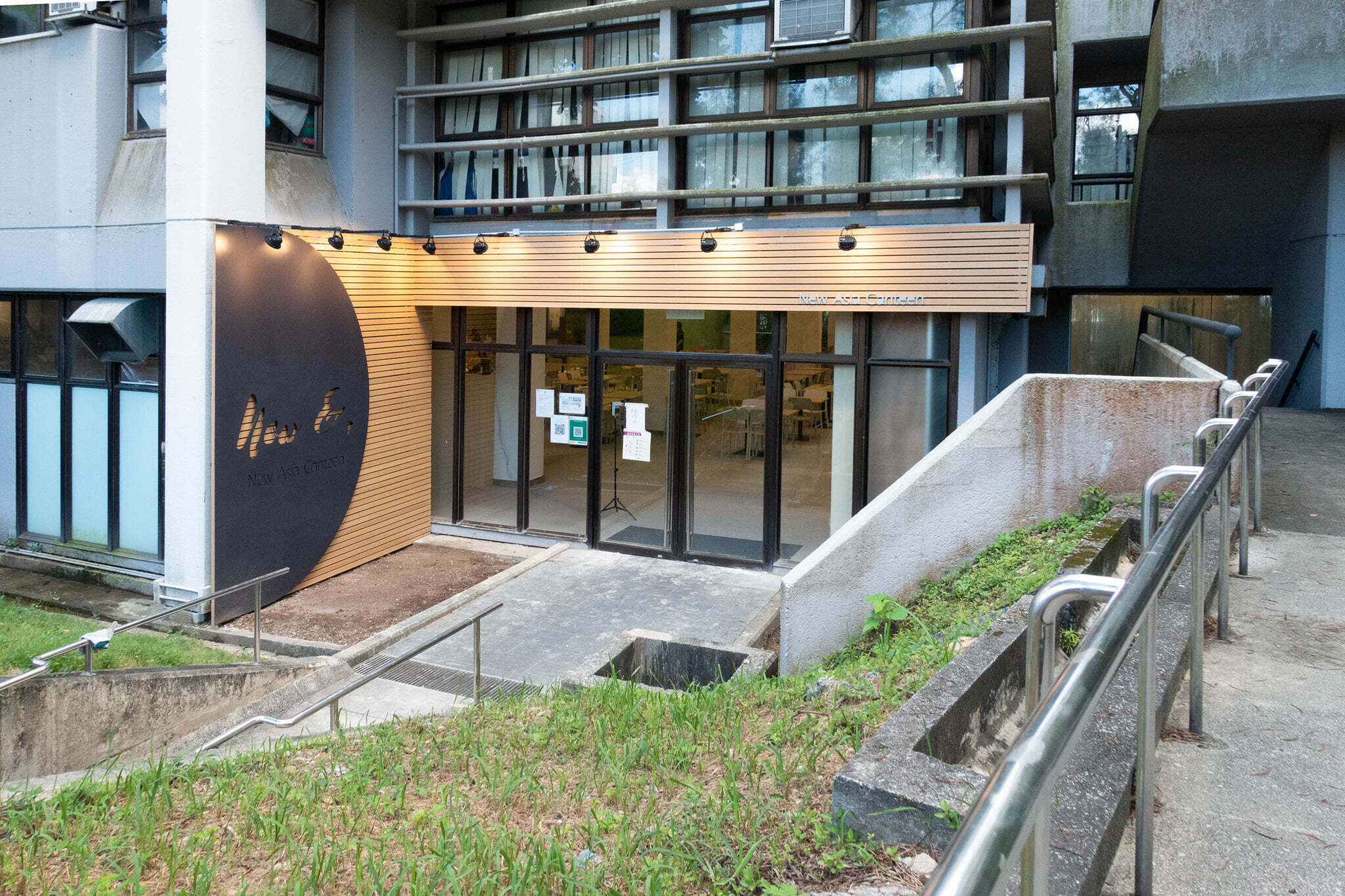 As the restaurant's name implies, Now&, entails its owners' mission to encourage get-togethers and sharing as a mean to "seize the moment"
As a BBA graduate of New Asia College, Kendy has always found this place special. "Last year, we learnt that the restaurant could not run anymore due to the pandemic, and felt sorry about it. When we recall its importance for students, especially residential students, our hearts are on fire and we made up our minds to bring it to life again." Johnny added that the whole team pledged to transform the canteen into a hub of co-creation, and organise different events to enrich students' campus lives. Speaking of that, they just had a very special collaboration with the EMBA Alumni Association this November to host a "Happy Graduation" party for the elderly.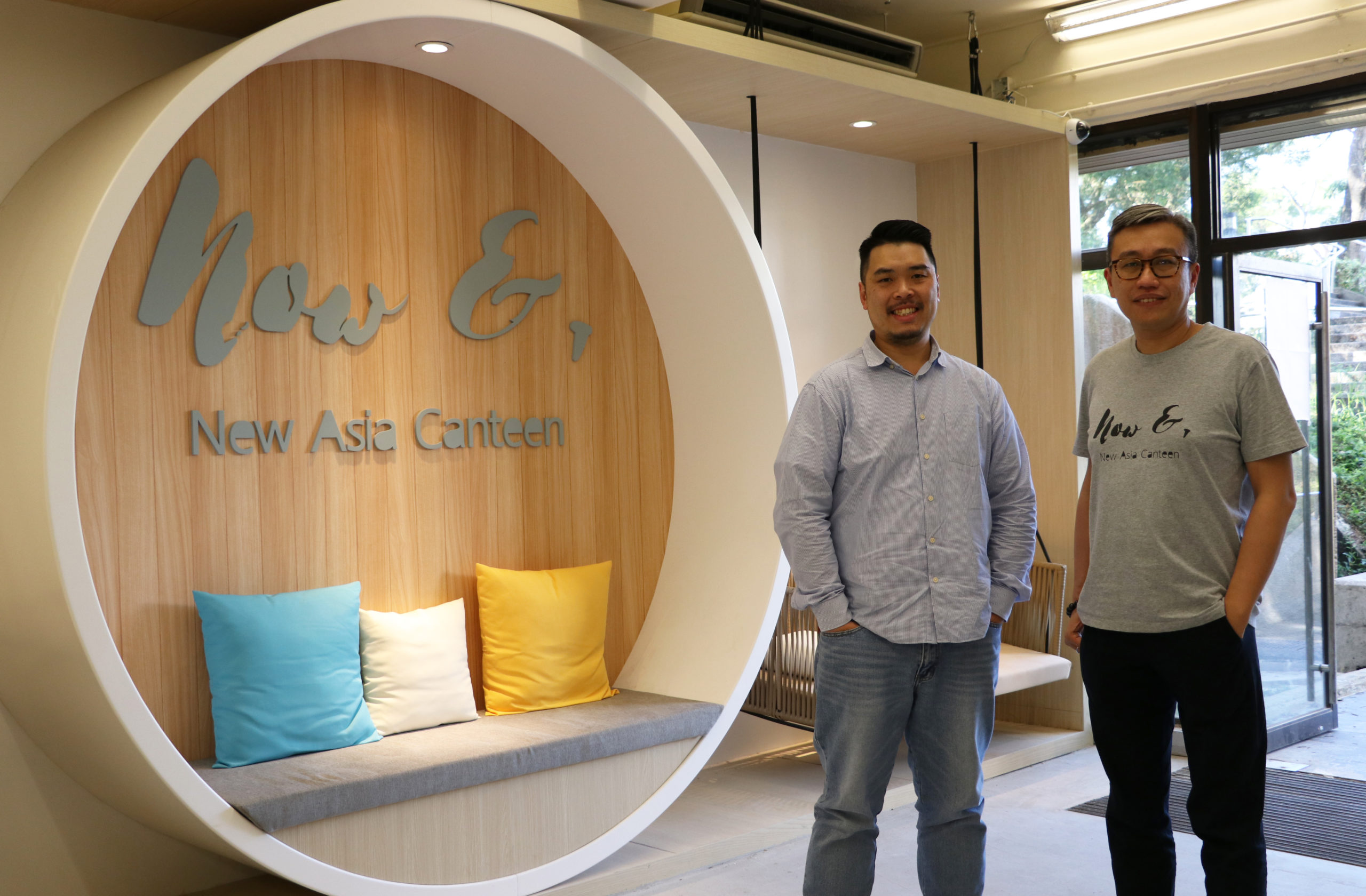 Johnny (left) and Kendy (right) stationed at the restaurant to monitor the operations and collect students' feedback
It has been nearly a semester since the restaurant softly opened, and the duo said they had been "groping their way across the river". Fortunately, the team is able to leverage their professional know-how and complement each other. From enriching the menu, improving operational efficiency to enhancing promotion, they have overcome hurdles one after the other and keep forging ahead. Kendy admitted that the journey so far has not been easy, but they found fulfillment from the unwavering support from their staff and students. "There was one time when the typhoon signal no.8 was hoisted, our chef and a few frontline staff decided to stay behind and serve, so that students can enjoy hot meals amidst of the storm. Some students came to us to say thanks you afterwards. At that moment, we all felt a sense of accomplishment…we have finally achieved something we wanted all along."
| | |
| --- | --- |
| | |
Besides keeping the classics, Now&, also strived to introduce new dishes like steamed pomfret and other home style gourmet to enrich the dining experience
In this chilly December, why not make a nostalgic visit to your alma mater and enjoy a feast – perhaps start with some winter comfort food like hotput, lamb stew and other classic dishes at Now&,, and then land at SeeYou@Shaw to dip into their specialties while immersing yourself stunning views of Tolo Harbour. Bask in the warmth CUHK brings, as a new great year awaits.
SeeYou@Shaw
G/F, Kuo Mou Hall, Shaw College, The Chinese University of Hong Kong
Now &,
LG/F, Leung Hung Kee Building, New Asia College, The Chinese University of Hong Kong