Having served the insurance industry for more than 30 years, Eric Hui (BBA 1989, MBA 1999) gives off a down-to-earth vibe. The CEO of Zurich Insurance (Hong Kong) is a shrewd and pragmatic leader. He has led Zurich Insurance (Hong Kong) through its 60th anniversary and kept the company firmly on a path of sustainable development and industry leadership.
Interestingly, despite his long career in the industry, insurance was not a part of Eric's plan growing up. His childhood dream was to be an aircraft engineer. After enrolling in the CUHK Business School, he became enthralled by the business sector; and he joined John Swire & Sons (H.K.) Ltd. as a management trainee upon graduation. With a keen interest in investment, he asked to be transferred to Swire's insurance department, which was later acquired by the Zurich Insurance Group, where Eric has stayed for three decades since. Looking back at his decision to join the insurance industry, at a time when it was considered a "sunset industry", Eric feels no regrets: "Insurance is a pragmatic industry where hard work counts. Maybe because I started my career in property & casualty insurance and insurance claims, I understand the essence of product design for customers. To be able to help customers manage risks and then compensate them when they suffer a loss is very meaningful work."
Building Corporate Strength through Communication and Respect
Eric said the insurance industry needs to grow with the times and develop strong soft power. The key lies with communication and respect, and this resonates with Eric's style, strengths and personality. He revealed that he was quite shy as a child. Yet, he encouraged himself to become a good listener and to continually make improvement. Even after becoming a CEO, Eric is still a keen learner: "Leaders must be shrewd, but that doesn't mean there can't be other opinions or voices. Management isn't about following one's impulses. You need to respect your colleagues and understand their thoughts. You must communicate well, explain your rationale and rally the team to work together in their hearts and minds." Eric also encourages his management team to cherish internal relations and to build common goals while accommodating differences. If Eric were to find out that his actions have negatively impacted his colleagues, he would feel guilty and would immediately seek their understanding.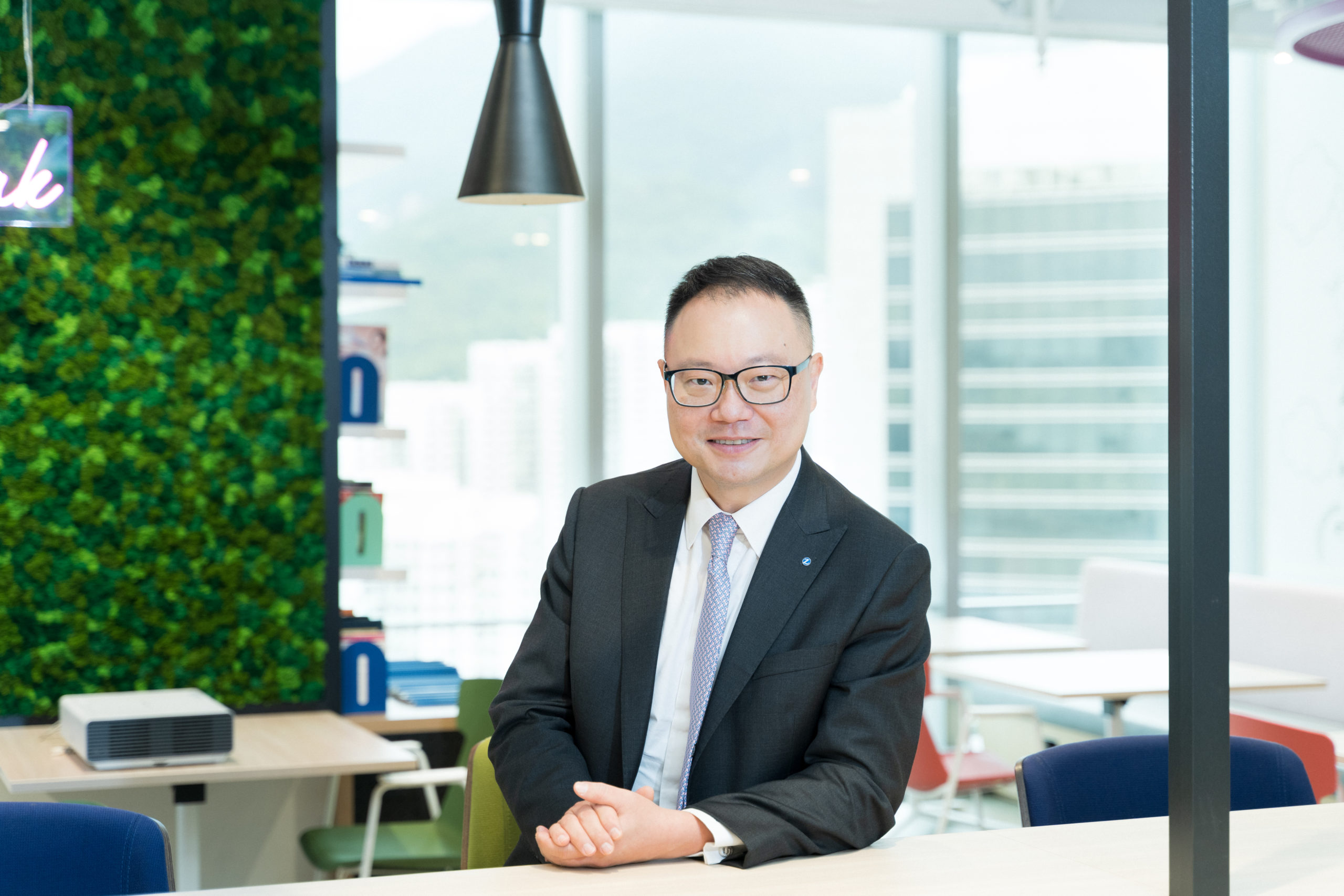 Respect and listening are very important to Eric Hui, whose pragmatic approach fits well with Zurich Insurance's company culture.
Coincidentally, the Swiss insurance company also places much emphasis on corporate soft power: "Zurich is a global enterprise that embraces diverse and inclusive employee policies. Men can enjoy paternity leaves for six weeks, with some lasting even 16 weeks. The company also values flexibility and gives its staff the latitude to handle matters as they see fit." Externally, the company is obsessed with customer experience. Every time a service is delivered, the company will seek feedback from either customers or the insurance intermediaries. This has resulted in their ratings rising year after year. It shows that Zurich's customer-centric approach has continued to be widely recognised in the age of virtual services.
Social Responsibility and Sustainable Development Take Centre Stage
Eric's pragmatism has not made him complacent. Instead, it has prompted him to focus on the big picture. Many years ago, Eric already saw the importance of corporate social responsibility. "Our group's management culture emphasises thought leadership. There are always new things or new challenges emerging, which are often related to the respect for others or the environment. For example, almost a decade ago we started to compensate home insurance claimants with appliances with greater energy efficiency. We also focused on the styles and needs of younger colleagues at work, and launched a gender-neutral insurance policy with a looser definition of family/spouse." Although the company has remained at the forefront of the industry, Eric said Zurich HK has maintained a low but solid profile in line with its pragmatic style.
Zurich is also committed to its four sustainability pillars long before the notion became fashionable in recent years. These include the sustainable development of work, investment, community and insurance products and underwriting. In addition to incorporating environmental protection elements into its own insurance products, Zurich requires its partner companies to be eco-friendly as well. If the partner company generates more than 30% of their income from non-renewable energy sources and the company shows no plan of improvement, Zurich will consider terminating the partnership. Such decision certainly has cost or profit implication, but Eric believes that aligned business priorities placing social benefits over profits is more important. Last year, Eric's commitment to the environment saw him serving as the chairman of the Hong Kong Federation of Insurers and the Green Insurance Committee as he sought to lead the industry to contribute to society.
Looking into the future, Eric believes that ESG will be a major trend in insurance: "Insurance products must better meet the needs of both customers and society. Zurich will continually enhance its products, such as adding more green elements to its investment-linked products to offer greater choices to customers." He said the pandemic has increased people's risk awareness. With the emergence of new risks such as cybersecurity, there are bound to be novel demands for insurance in the years to come.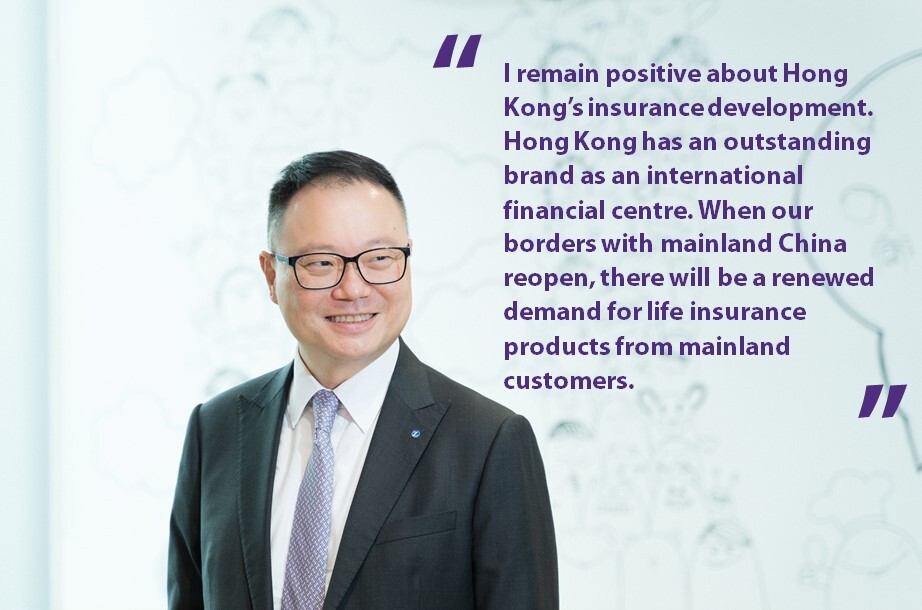 Broadening Horizons at CUHK
Eric maintains a strong emotional bond with his alma mater. He graduated from CUHK's BBA programme in 1989 as one of the first students admitted under the Provisional Acceptance Scheme, and he returned to CUHK almost 10 years later for an MBA. Eric adores CUHK's campus setting and liberal learning environment. He also finds CUHK's MBA brand outstanding and curriculum perfectly complementary to his undergraduate studies.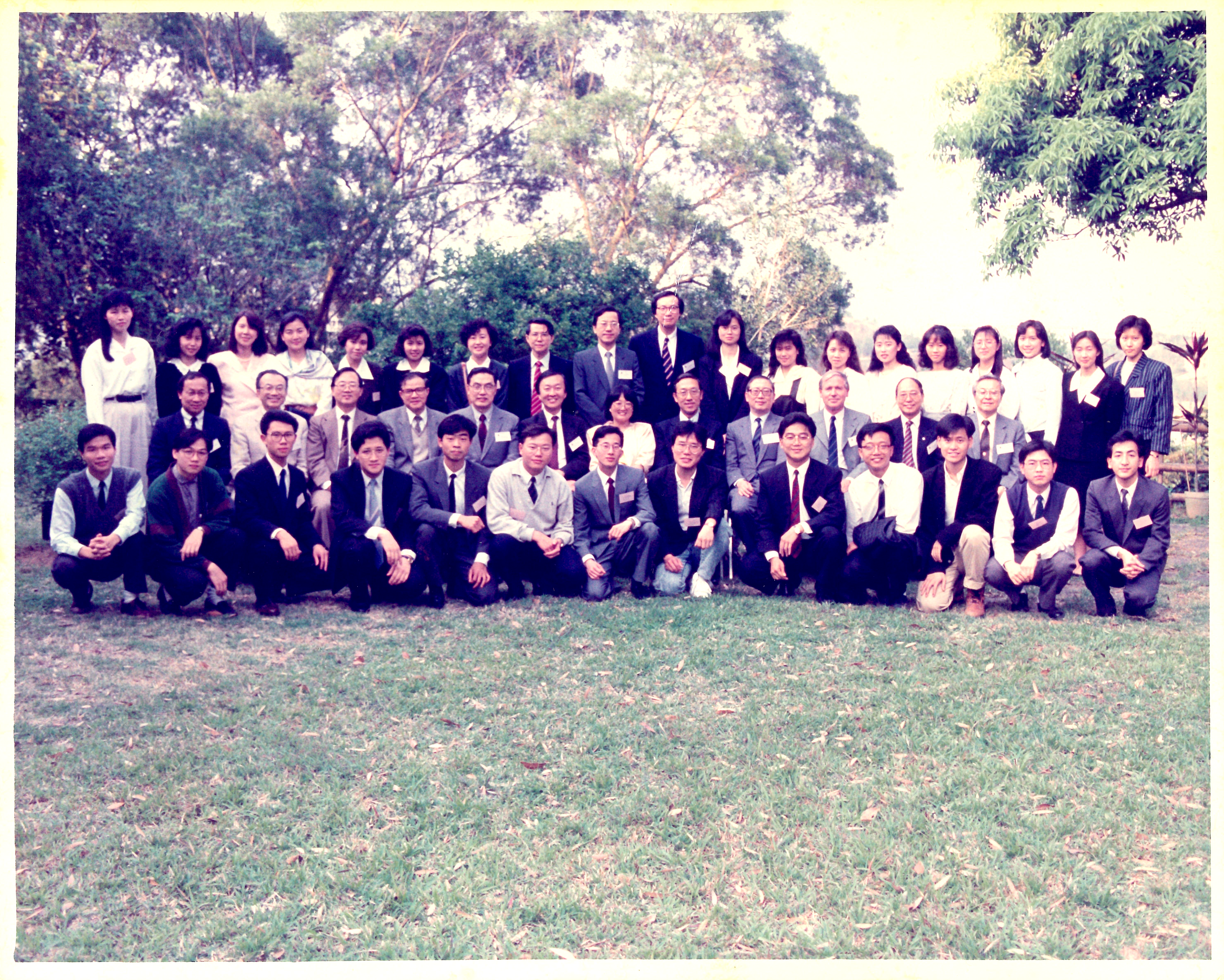 Eric Hui (sixth from left, front row) with Professor Charles K. Kao, then-Vice Chancellor of CUHK, and his undergraduate classmates and teachers.
Reminiscing about his time at CUHK, Eric said the experience that impacted him the most was when he served as the president of AIESEC Hong Kong: "I didn't have much of a chance to see the world until AIESEC opened my eyes. It allowed me to meet many people and have many new experiences, including reporting to the revered business leader, Mr. Jack So, who was AIESEC's advisor at the time. I also travelled overseas for meetings and learnt about other cultures."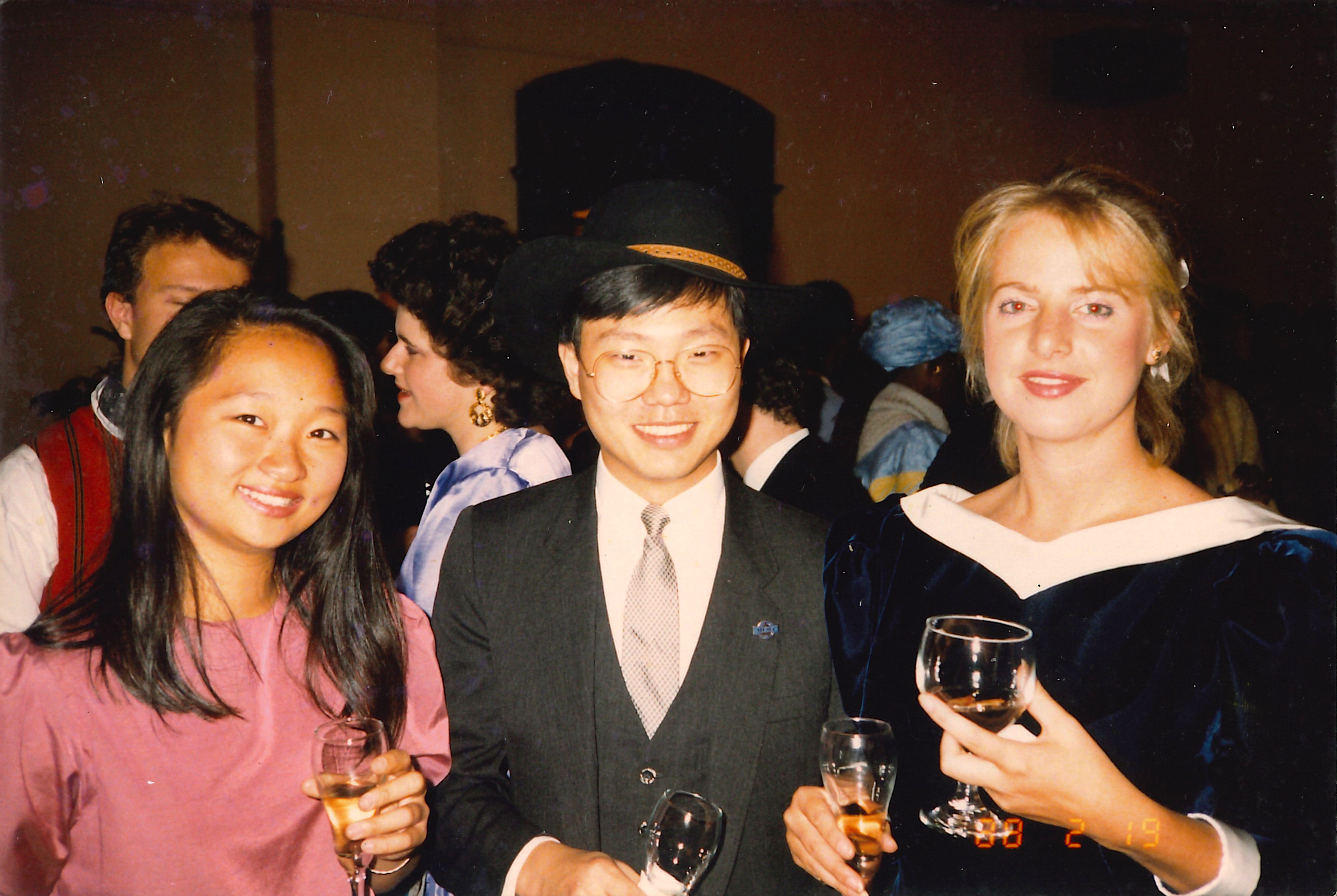 Thanks to AIESEC, Eric Hui (centre) was able to participate in many foreign exchanges during his undergraduate years.
To graduates joining the business sector, Eric encourages them to adopt a positive and constructive attitude, and take the initiative to understand the world around and enrich their knowledge: "Learning is a core component of my management philosophy. You can always learn something new each day. Do not overlook the importance of developing proper social skills while acquiring knowledge. Meet more people, and do more readings on news and economic development."