The world may be ever-changing in this uncertain age, but the role of a mother will always be a timeless––and ever-challenging––one. The worrying never stops, even after their children become adults, and all they can do is their utmost best as they navigate the twists and turns of modern parenting. Today, whether they choose to work for others or take care of their families full-time, many mothers are choosing to forgo or tweak traditional approaches to create their own styles that are more effective and empathetic instead – driven by what their children truly need. As Mother's Day approaches, we speak to 3 inspiring super-mums from the CUHK Business School alumni who share their distinct philosophies, lessons and hopes for their kids' futures.
Rachel Miu (MBA 2004)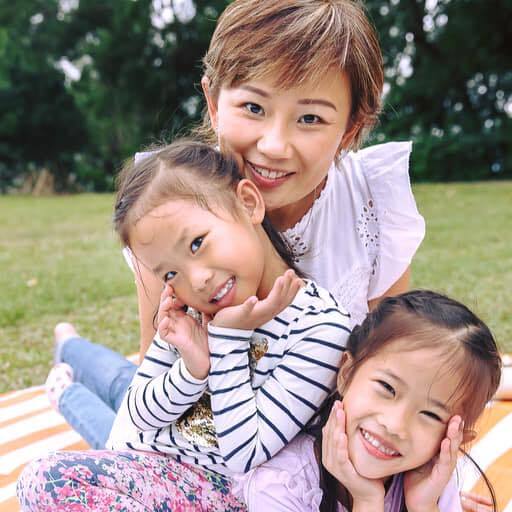 In addition to maximising PR mileage for clients as Founder and Director of Muse Consultancy, ex-news reporter Rachel Miu continues to remain active in the local media scene today.
A former reporter, Rachel's philosophy for child development stems from her own passion for learning. Although she stresses on the importance of self-improvement, it is not for the sake of competition or being serious all the time! "Keep your children hungry – hungry for knowledge, hungry for betterment. At a young age, it is important to make learning enjoyable for them. Only when children start liking to learn will healthy ambitions and resilience start to develop, which is also partly why I am all about having fun with my children! Raise a self-motivated learner to fulfill his or her own aspirations, and not a winner to fulfill parents' needs. After all, learning is a life-long process, while winning is only a one-time moment."
For Rachel, independence is also key to raising a well-balanced human being. "If your child is capable of doing certain things, let them do it on their own. For example, when they can walk, give their stroller away. When they can feed themselves, never feed them a spoonful again – so on and so forth. Otherwise, parents are being disrespectful by depriving their children of the opportunities to grow and better themselves. Spoiling your children is not loving them."
Although she is not a big believer in mollycoddling, Rachel is sensitive to her children's emotional well-being. As a mother of two daughters, she hopes to raise strong and loving women who believe in themselves. "A mutually respectful and intimate bond sets a solid foundation for lifelong personal development. Every child has their own unique temperament and requirements, so comparison is bound to be meaningless, if not harmful and hurtful. What comes out from the mouth of parents typically becomes their children's inner voice, and ultimately, their perception of themselves, so for my girls, I focus and amplify their positive sides. I have complete faith that they will make the best out of themselves, as they continue to love and support each other."
Clara Lo (EMBA 2010)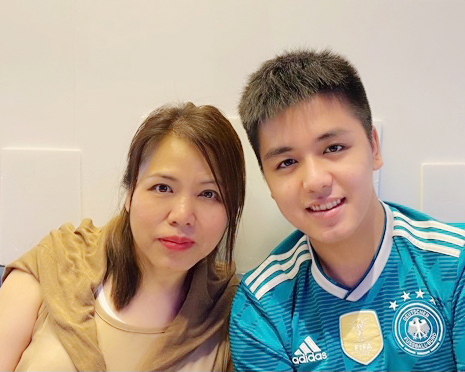 As a seasoned marketer, Clara Lo is as busy as a working mother can be. Her son, Clarence, is currently a student at CUHK Business School––her alma mater––and she hopes that he will enjoy learning with the passionate professors and classmates there as much as she did. Although it may seem as though she influenced his decision to study at CUHK Business School, it is important to note that she did not force him to follow in her footsteps, as is the traditional way.
"For Clarence's choice of university, I acted in a consulting capacity by providing a list of places that he may be able to enrol in, after considering his strengths, interests and career sustainability in general. We also had several discussions with his school teacher for additional advice. Fortunately, he achieved good results, so he was able to enrol in the Quantitative Finance and Risk Management Science programme of the Business School, which was at the top of his list."
Looking back, Clara feels a sense of pride for how far Clarence has come – and how far he will continue to go. "When it comes to a child's development, I believe in encouragement and motivation. Guided by this philosophy, we were able to give Clarence the ability to face his challenges with positive energy to this day. On top of doing well academically in high school, he actively participated in competitions, performances and voluntary services––all of which has enriched his life journey––and we are proud of him. Also, as a proud member of the CUHK Business School alumni, I want him to feel proud for being in CUHK. I hope that he eventually becomes an ambassador who shares how much he learnt and enjoyed there, while influencing others with his positive energy and creating happiness for society!"
Julie Chiu (BBA 1992, EMBA 2002)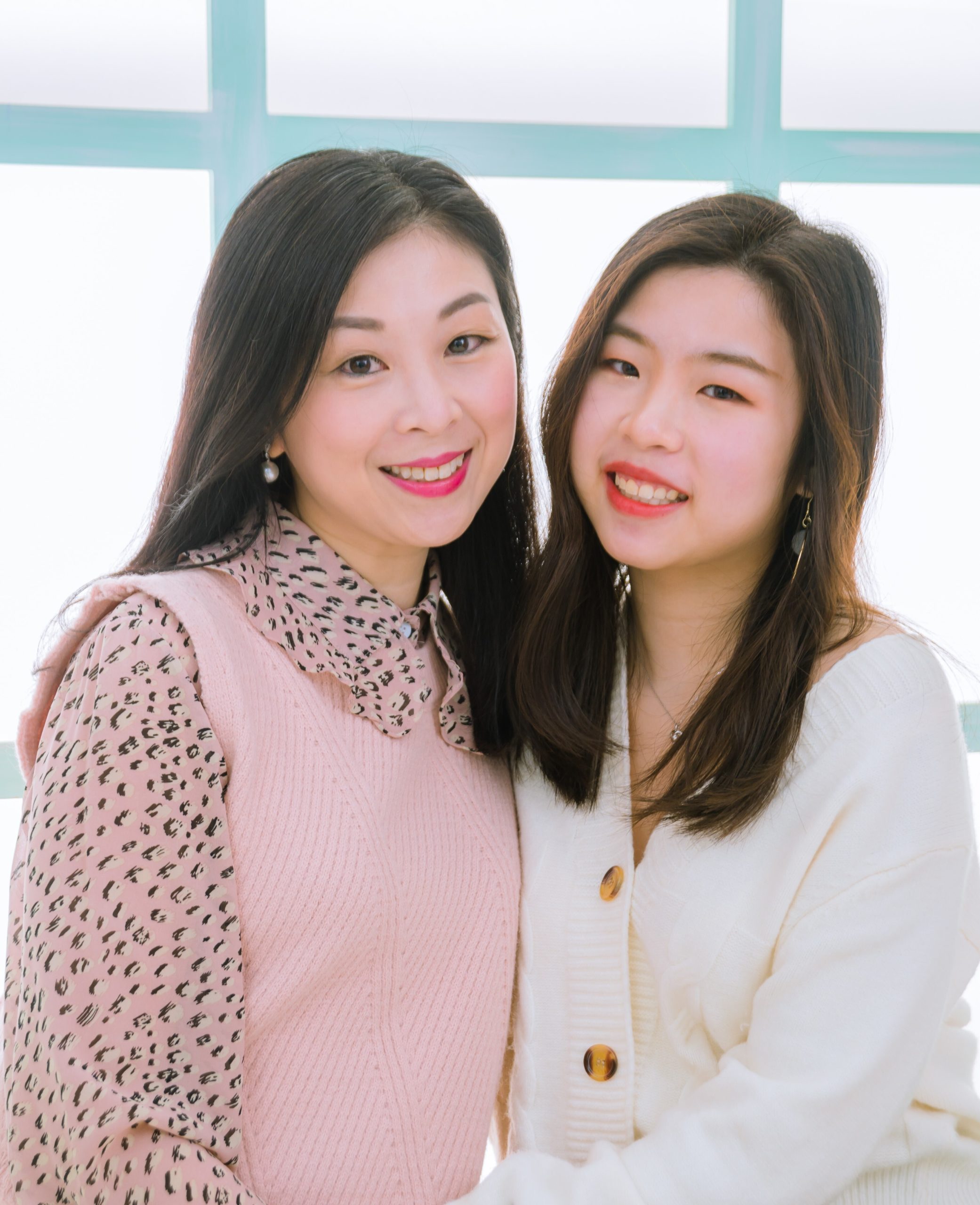 Balancing multiple roles when building a career and a home can be extremely stressful, but Julie Chiu continues to take it all in her stride as a senior marketing executive in DBS, a lecturer and a mother. Whether it is supervising TVC shoots, teaching evening classes or volunteering for charity, she manages her busy schedule in the best way she can to be ever-present for her daughter. She also believes in carving out the time to pursue her own passions to become as well-rounded as she can be.
"With modern-day technology, we often find ourselves working around the clock, so what work-life balance comes down to is our mentality. We must discipline ourselves and develop our own hobbies. Whether you are passionate about sports or some form of craft, set aside some time each week for that. Block off a couple of hours where you step away from your desk, put down your phone and just focus on that hobby. Soon, you will realise that the earth does not stand still during those couple of hours you are away – and you will feel more comfortable doing that regularly."
Besides building her sense of empathy and social skills, Julie has nurtured her daughter's independent spirit since a young age. "As a working mum, you have to trust and learn to let go. It is also important not to impose too much of your own expectations on your children, to the point that it creates an extra burden for yourself. When I had to make decisions for my kid's kindergarten and primary school, my priority was on finding an environment and curriculum that would fit her character the most – where she could thrive. When she became mature enough to make her own decisions for university, I just advised her to follow her own interests and strengths without worrying too much about her future choice of career."
At the end of the day, Julie hopes that her daughter lives a multifaceted life that she can enjoy to the fullest. "The world changes too fast and the path to success of my generation is unlikely to be replicated in this generation or the next. I always believe that if one can develop an interest and habit of life-long learning, they will always be well-equipped for any changes in life. By remaining open-minded while appreciating and respecting every opportunity presented to you, you can give your best and draw on your experiences to become better day by day."
We wish all our CUHK Business School alumni mothers a joyful celebration with their loved ones!