Overseas Entrepreneurship? Carol chooses the arduous path to live an extraordinary life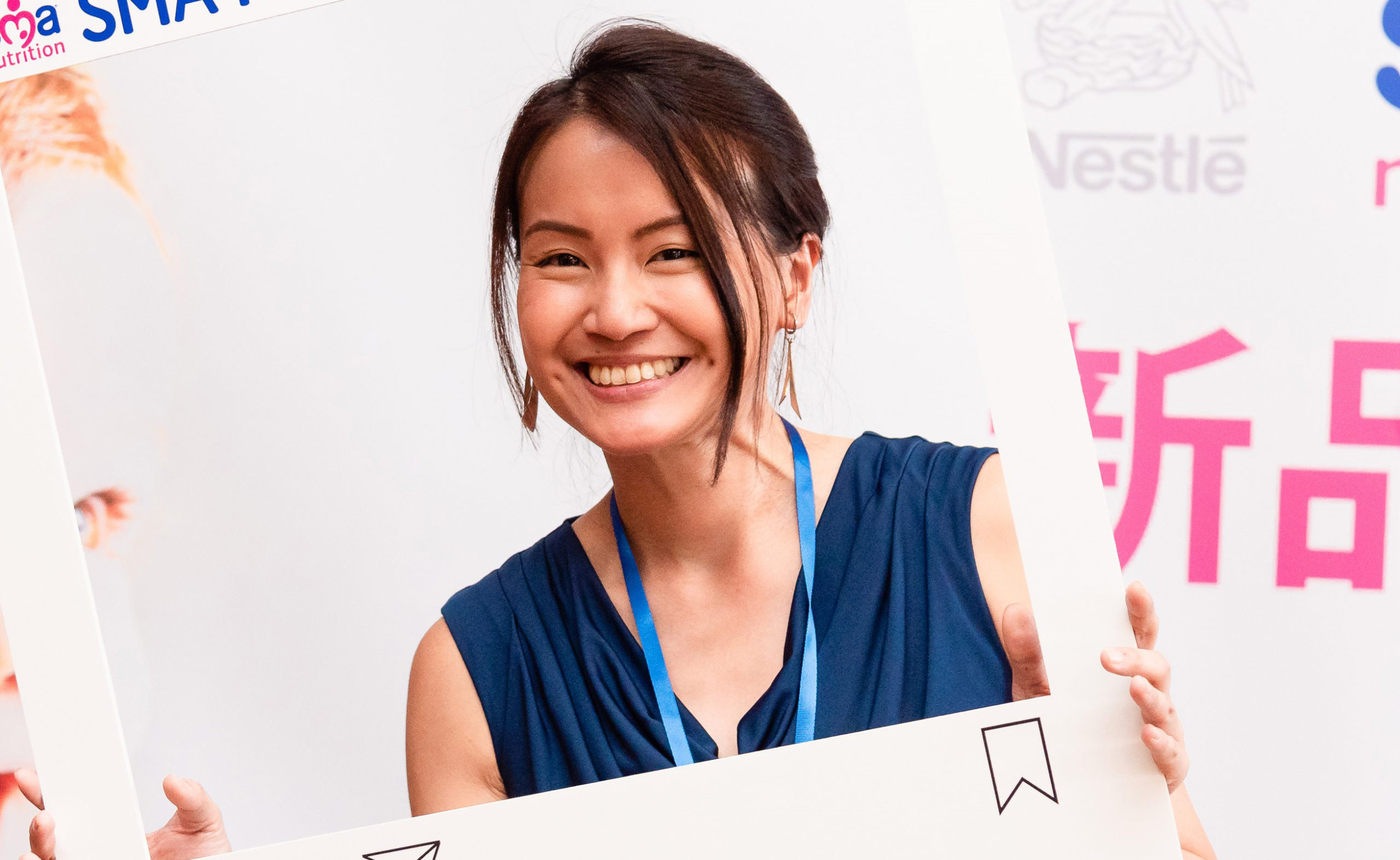 To most people, whether to venture or start up overseas is a decision that calls for prudence. Carol Chan (BBA 2006) has leapt onto the "most arduous path" over and over again since she graduated. She has successfully forged a career in the UK that transformed her life and the lives of many others. As her motto says, Carol has chosen to "Be different to make a difference".
Carol recalled that going to the UK was not something she envisioned for her future. The idea germinated during her second year in university: "I was spending most my time joining and organising student activities and sports competitions. I was certain that I could find a decent job after graduation one way or another. To me, Hong Kong was my entire world. But when I joined Dragon 100, I met many outstanding Chinese people from all over the world. There was a ballerina, a winner of the Miss Chinese International Pageant, athletes on the national team, etc. They boasted impressive credentials both academically and professionally. They also understood their own cities and many other places in the world." Through this experience, Carol realised how tiny she was. She decided to study in the UK and step outside of her comfort zone of Hong Kong. After graduating from The Chinese University of Hong Kong (CUHK), she headed to Goldsmiths, University of London, to pursue a master's degree.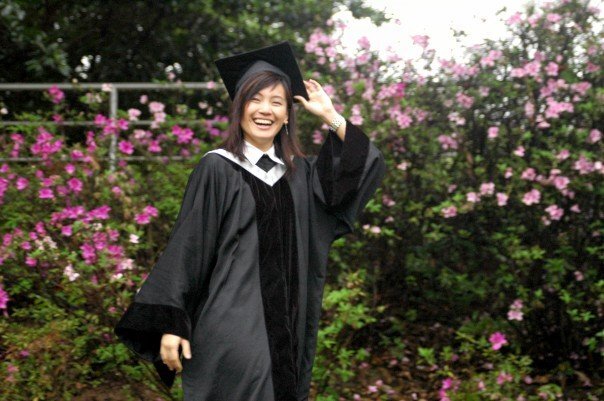 An extraordinary journey was about to start as Carol graduated from CUHK Business School. A Photo taken at her graduation.
Stepping off the Beaten Track to Carve a Runway to the Extraordinary
Upon her graduation from the University of London, Carol received job offers in both Mainland China and Hong Kong, including an opportunity to work on a PR campaign for the Beijing Olympics. To most people, that would be an incredible opportunity. But Carol wanted to challenge herself even more: "At the time, I thought I could work on the Mainland or in Hong Kong 'anytime I wanted'. London offered a greater challenge. It was an international metropolis that attracted all kinds of talent from the world over. You could easily run into people who were master's degree or PhD graduates and who were proficient in multiple languages. Getting a job in this city would be quite something." So, Carol sent out job applications daily, and, after more than four months, she landed a translation job at a bookmaker.
"Those who want to seek employment in the UK must come mentally prepared. The initial types of jobs available, the time it takes to find a job and the starting salary might not be what they imagined. Before I landed a full-time job, I was a barista, and many of my co-workers were master's degree or PhD graduates. Even though I was not keen about the gambling industry, the job offered me proper work experience in the UK, which would open me to broader opportunities." Although translating for a bookmaker was not a dream job per se, Carol was not dispirited, nor did she consider returning to Hong Kong to work. After six months, she was hired by the acclaimed international advertising agency, PHD, and assigned a job that she liked.
At this company, 95% of the staff were Caucasians. In the final round of selection, Carol was the only Asian among 20 to 30 candidates. The odds were not in her favour. "My boss later told me that he picked me because I made a deep impression. I did not join the others to work on the interview questions at the desk but instead sat in the corner and drew on the wall. Although I lacked experience working in the UK, he valued my creativity and communication skills and hoped that I would bring something different to the company." Carol credited CUHK for giving her the opportunity to hone her skills. She said that the freedom that she enjoyed while organising events allowed her to flex her creativity. The frequent class presentations also enabled her to improve her communication skills. "Many people become fearful about failure once they start working and they stop trying anything new. This makes the training in school all the more important."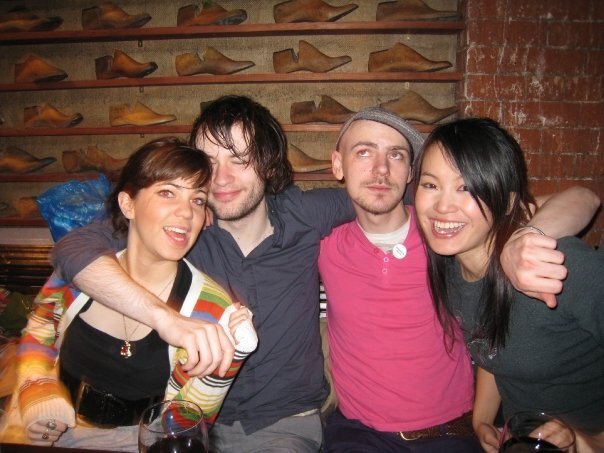 While working at London's PHD, Carol joined a company trip to Dublin, during which time she developed deeper friendships with her colleagues.
Startup to Rewrite the Future
Carol's performance earned the recognition of her company and her clients. She won the best employee award and was promoted to oversee the company's marketing strategy in the Asia-Pacific region. Still, she was not satisfied: "I noticed that advertising agencies in the UK typically focused on Europeans. They did not understand the taste of even their major Asian corporate clients, let alone their languages or cultures. This limited their ability to see things from the clients' perspectives and to serve them accordingly." Carol saw an opportunity: "Many Asian brands that were dominating domestic markets were eager to venture overseas. I decided to set up my own company to bridge the gap." In 2014, Carol founded her own advertising agency, Comms8, to specialise in marketing strategies for Eurasia. Her clients included major brands like Nestlé. In recent years, she even opened branch offices in Hong Kong and on the Mainland.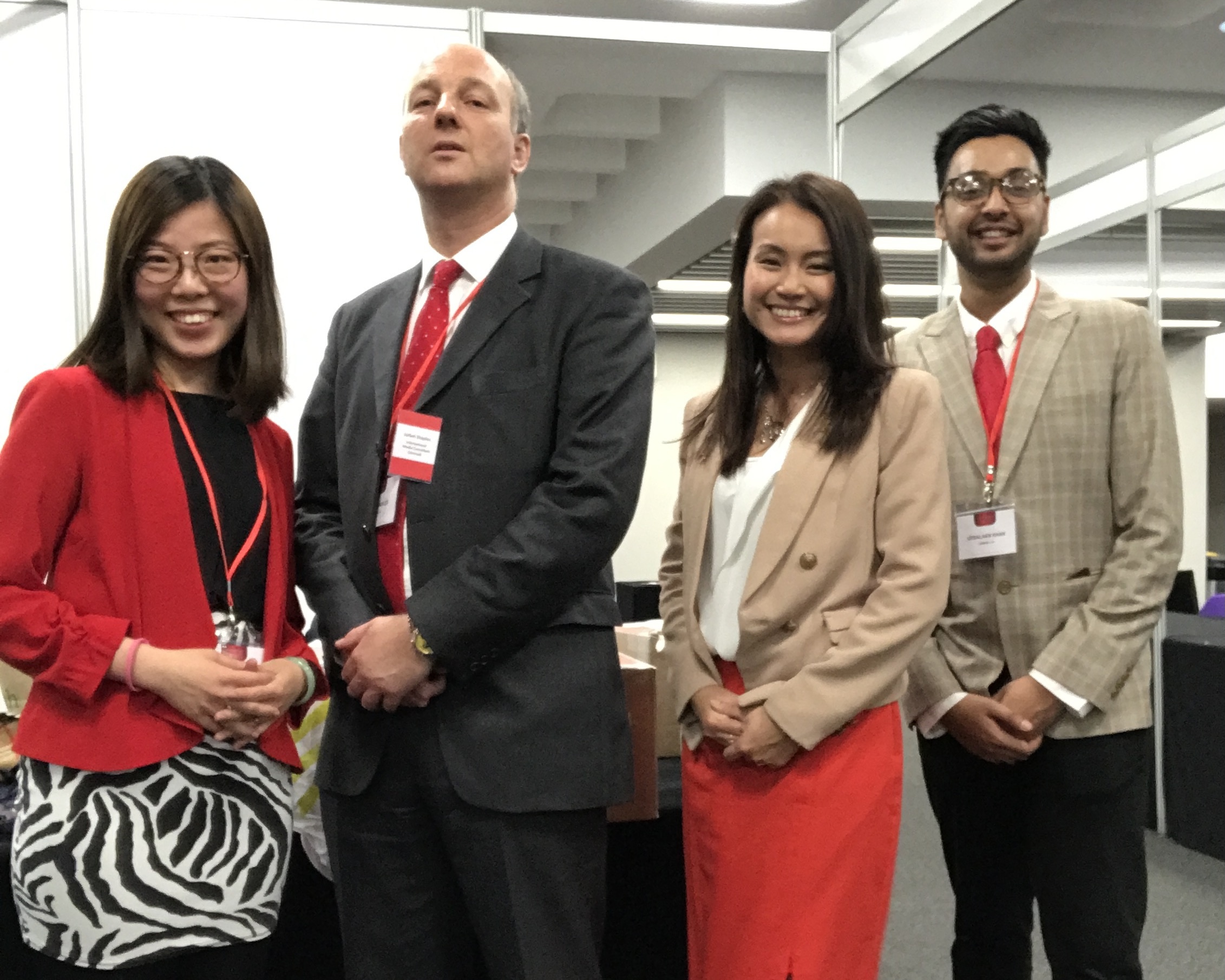 Carol was invited to speak at the China-Britain Trade Expo in 2018. She shared how enterprises promoted themselves beyond WeChat and how they built their brand images through comprehensive/omni-channel marketing in China.
More than offering Asian companies a suitable advertising agency, Carol also wanted to change certain industry norms: "Many advertising agencies demand that their staff work days and nights. If no agency, client or staff made a change, this practice would only perpetuate. I want my agency to set an example and enable my staff to achieve a real work-life balance."
With Brexit and the pandemic looming over the UK, Carol is thankful that her business has not been significantly affected. But the EU's tariffs on UK enterprises may cause some of her clients to leave the UK. Also, the pandemic is invariably impacting every industry to different degrees. Carol thought that, if she cannot change the situation, her only choice is to adapt: "Say, when we cannot organise events during the pandemic, we shift to doing more online and social media promotions. We also conduct digital marketing courses for organisations on demand, to help those affected by the pandemic to find employment and do what we can for the community."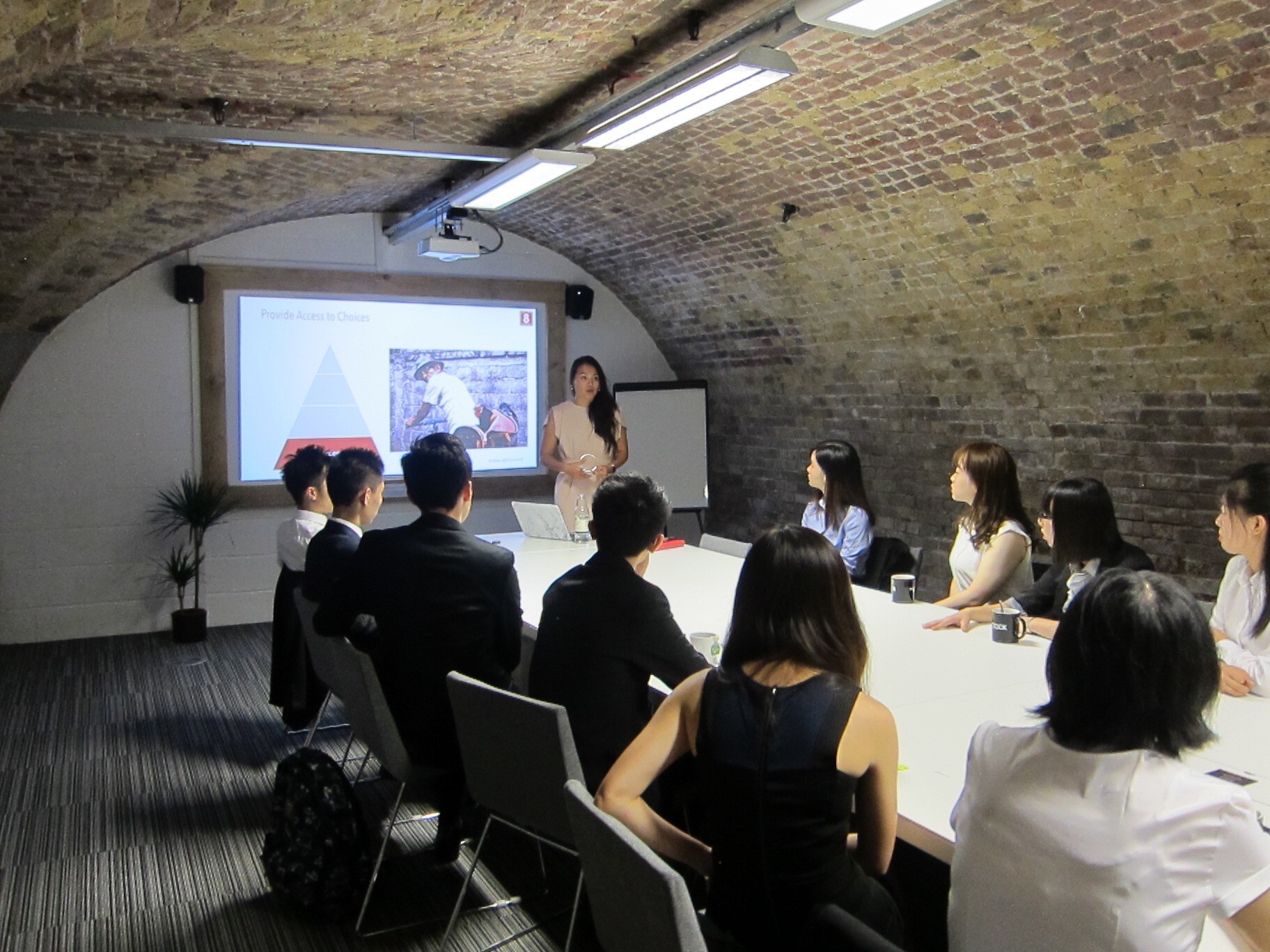 Carol loves giving back to her alma mater and paying it forward to CUHK students. In 2017 she invited 20 Global Business Studies students to visit Conms8's office in London and introduced them to the British advertising industry.
Carol said that living in the UK demands many adjustments, and those planning to relocate there must consider all factors. For example, it is best to visit the UK during the winter to determine whether the weather is palatable. Also, hiring a foreign helper/nanny in the UK can cost a lot a month. Consequently, parents without grandparents to lean on will find it hard to take care of their children. Carol was grateful that her husband and her colleagues were all very supportive. This allowed her to live the life of a "mumtrepreneur".
Looking back at the hurdles she overcame in the UK, Carol likened herself to a ball of clay: "It is playful, the core is hard with character, but the outside is malleable and adaptable to new surroundings."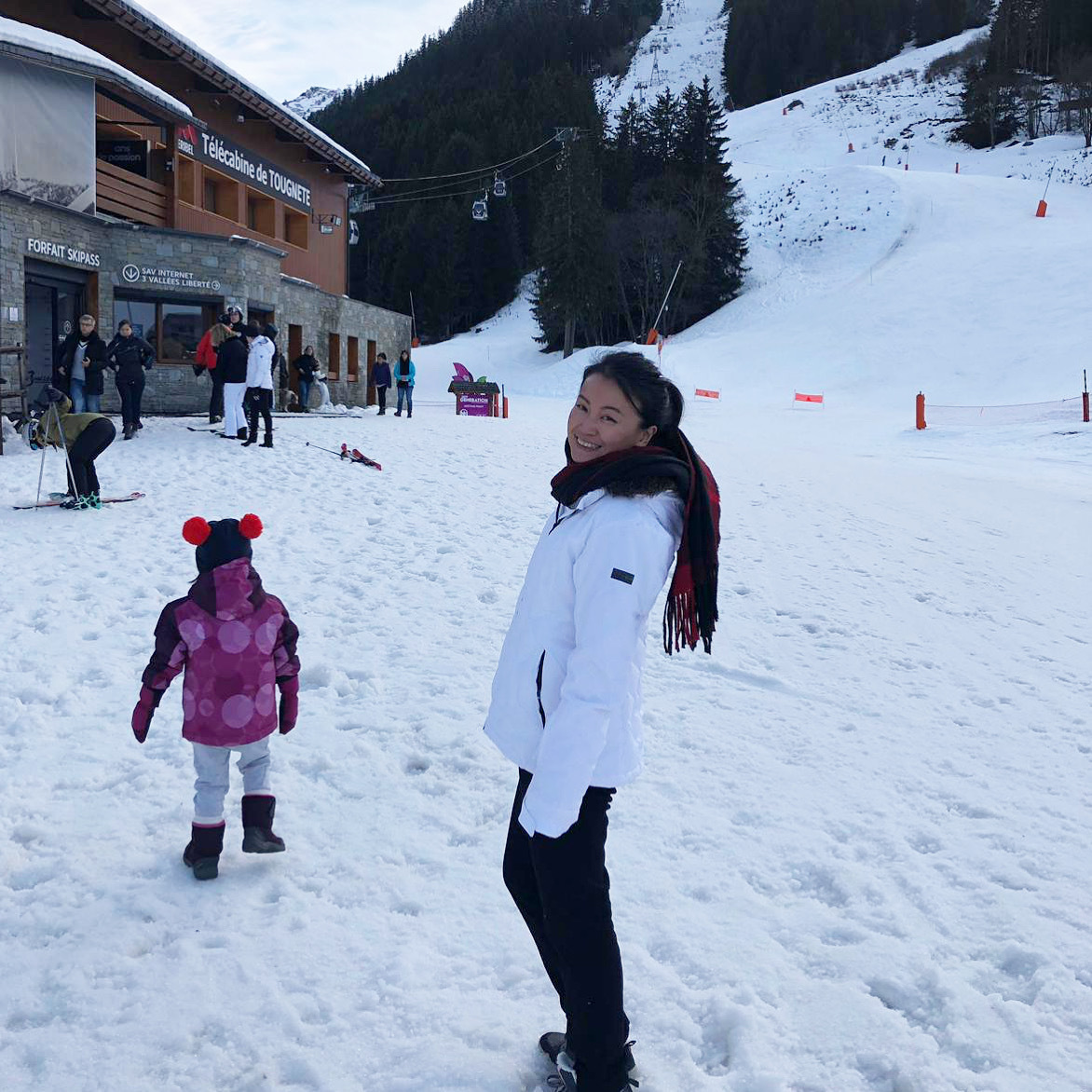 Carol firmly believes in the importance of a work-life balance. The support of her husband and colleagues has been instrumental in enabling her to focus on both her career and her family.