CUHK Business School Beijing Alumni Association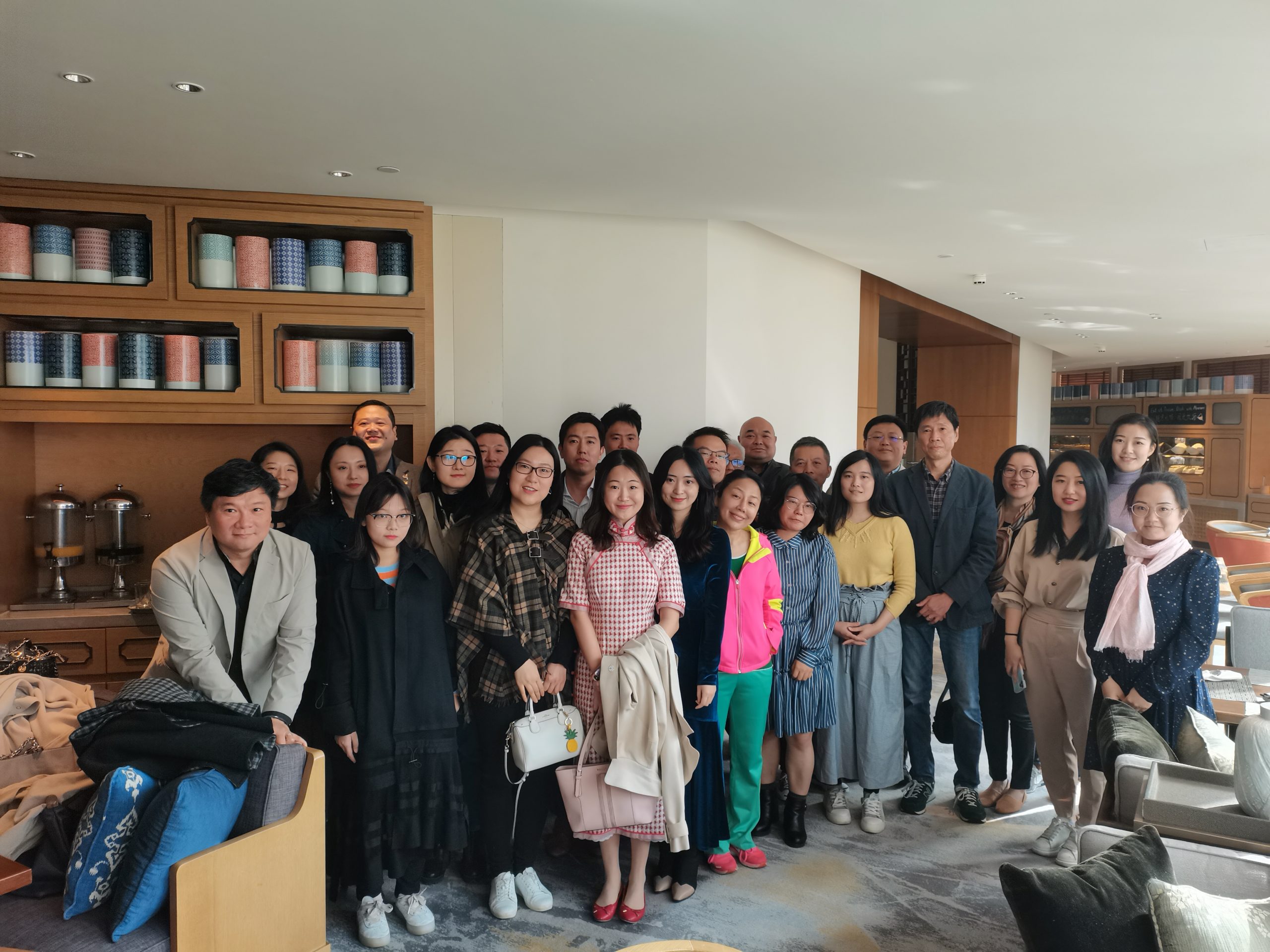 Established in 2012, the CUHK Business School Beijing Alumni Association (hereafter Beijing AA) is the second Beijing Alumni Association accredited by the Alumni Affairs Office (AAO) of the university. President Michael Ma (Finance 1988) hopes to unite more alumni across Beijing and beyond, to provide assistance and resources for furthering their careers, and to promote the Business School among people working in different fields in mainland China.
Dialogue with the President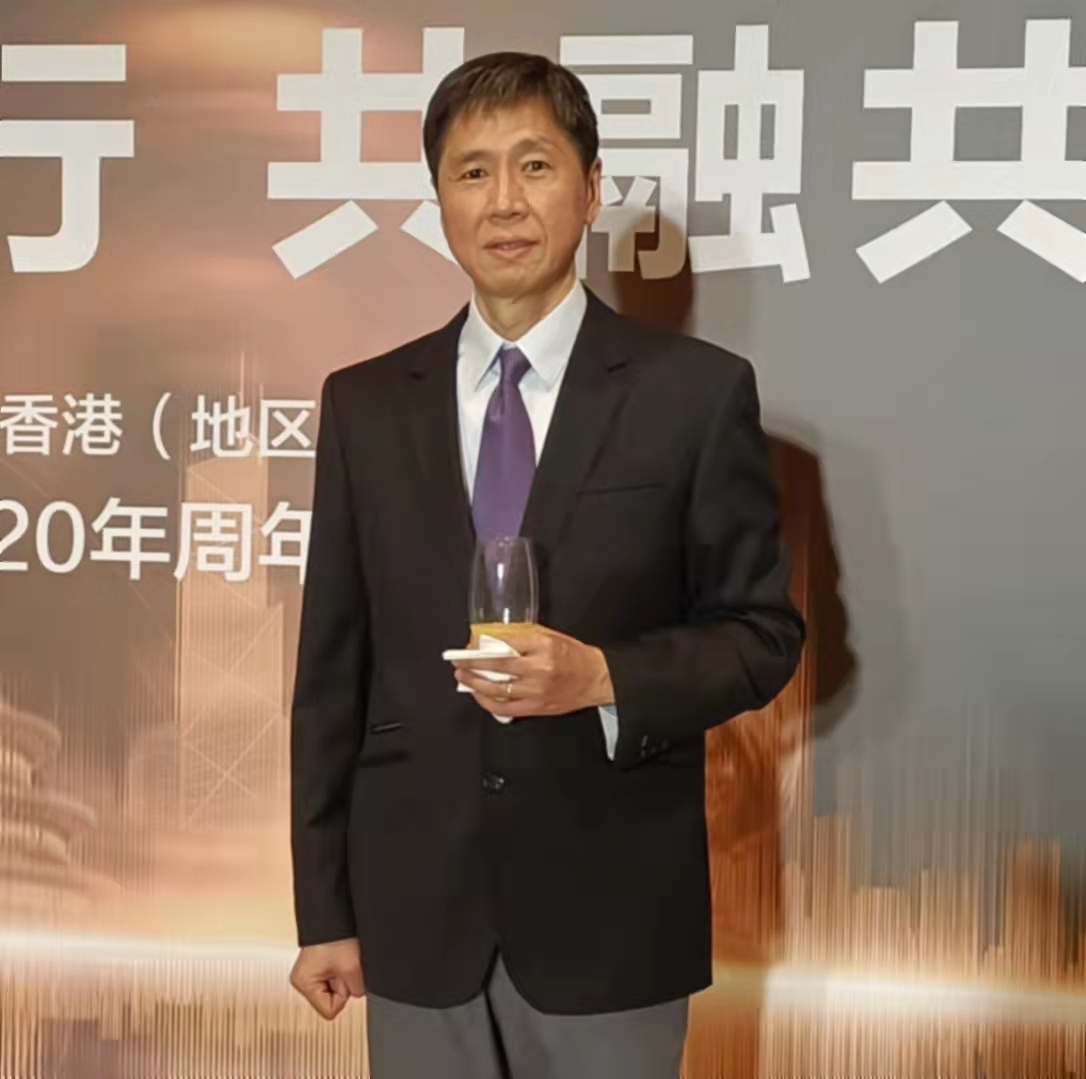 Q1. Can you briefly describe your current position?
I have been working in the IT and networking industry for 20 years. At the moment, I am mainly involved in developing two projects regarding risk control. The first one is a smart Internet of Things (IoT) logging system that can be applied to various markets, including healthcare, property management and work management. The second one is a business consisting of information security training certification, enterprise data security compliance and data security technical development.
Q2. When did you become the President of the Beijing AA? What drew you to the position, and what role do you think the Beijing AA can play in the wider alumni community?
I have been engaged in the activities and affairs of the CUHK Alumni Association in Beijing & Tianjin since 1998. In 2014, I succeeded as the second president of the Beijing AA. The Beijing AA has an important and meaningful role to play in the wider alumni community given its geographical location in the capital of China. It is hoped that we can connect alumni across Beijing and even the rest of country with a collective spirit, and offer assistance and resource-pairing to support their career paths. Meanwhile, under the auspices of our alumni association, we hope to collaborate with other alumni associations and parties outside of the Business School to formulate different industry/ interest groups and promote our school across various fields in mainland China.
Q3. From your observations, what are the characteristics of Beijing's alumni community? What do alumni expect from Beijing AA?
The relationship between alumni is the most sincere and precious. They hope to find support from certain groups/ associations in Beijing, become acquainted with other alumni, expand their social circle and career network, and to keep abreast of their alma mater's latest updates.
To facilitate the development of an alumni association, an effective communication platform has to be in place. The Beijing WeChat group encompasses alumni with diverse background, and that can help boost mutual aid, cooperation and resource-pairing.
Q4. Can you briefly introduce the regular/ highlighted activities organised by the Beijing AA?
Internally, we have a small-scale sharing session quarterly or semi-annually to let the alumni interact more and get to know each other better. Externally, we will mobilise our members to participate in wider political and business events, with previous examples including the annual dinner of the Government of the Hong Kong Special Administrative Region (HKSAR) of the People's Republic of China in Beijing (Beijing Office) and activities arranged by the Hong Kong General Chamber of Commerce. These exposures give our alumni a chance to build connections externally and promote the School.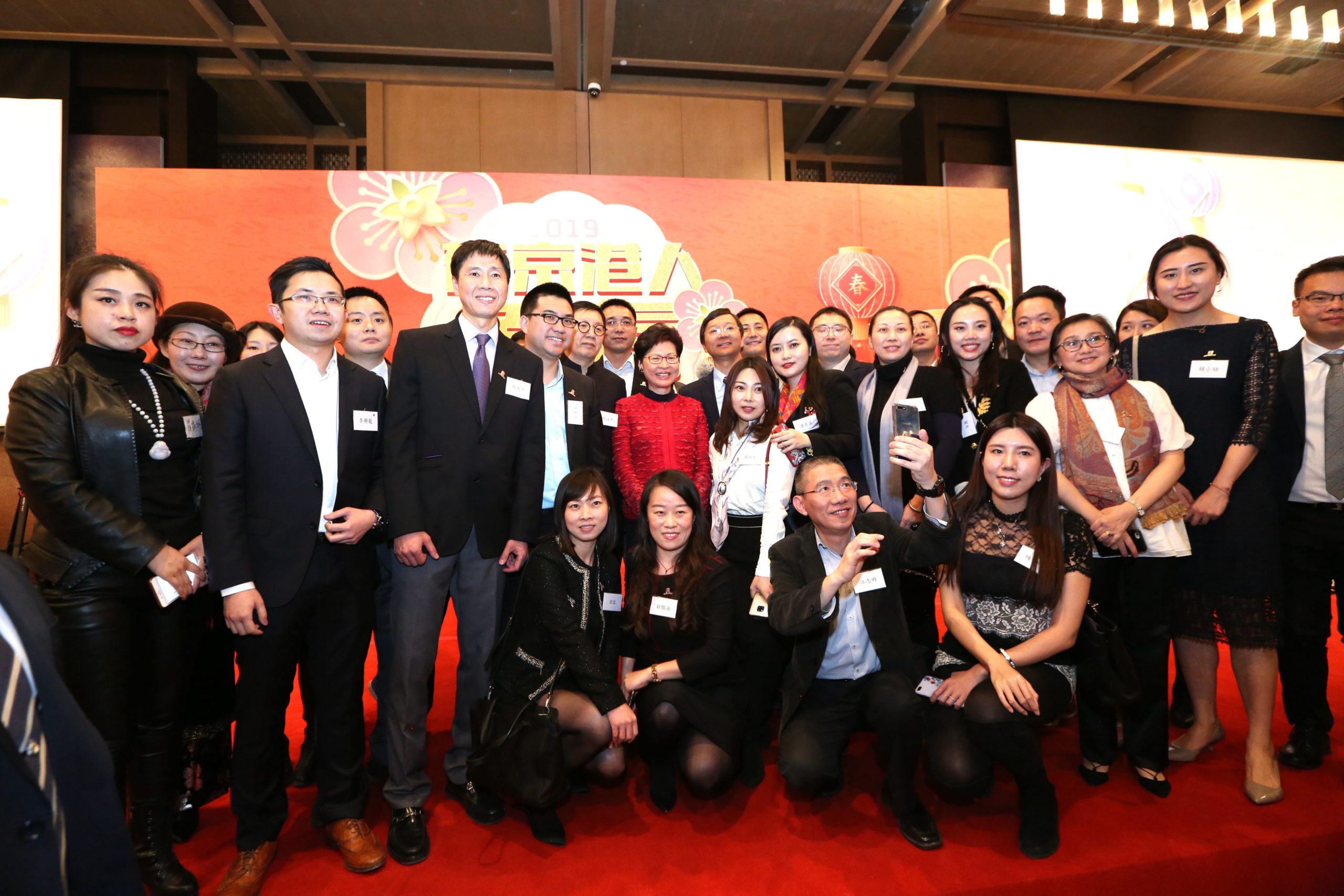 The 2019 annual dinner of the Government of HKSAR of the People's Republic of China in Beijing
Q5. What are Beijing AA's vision and plans for 2021/22?
Beijing has been under stringent measures in pandemic control over the past year or so. It was difficult for us to host any physical alumni activities and we had to cancel a few events. Hopefully the situation will improve in the coming year, and that will allow us to organise more activities, such as sharing sessions and company visits hosted by some outstanding alumni among us. We also hope that more members will be willing to step up and support us, so that we can build a stronger Beijing AA together.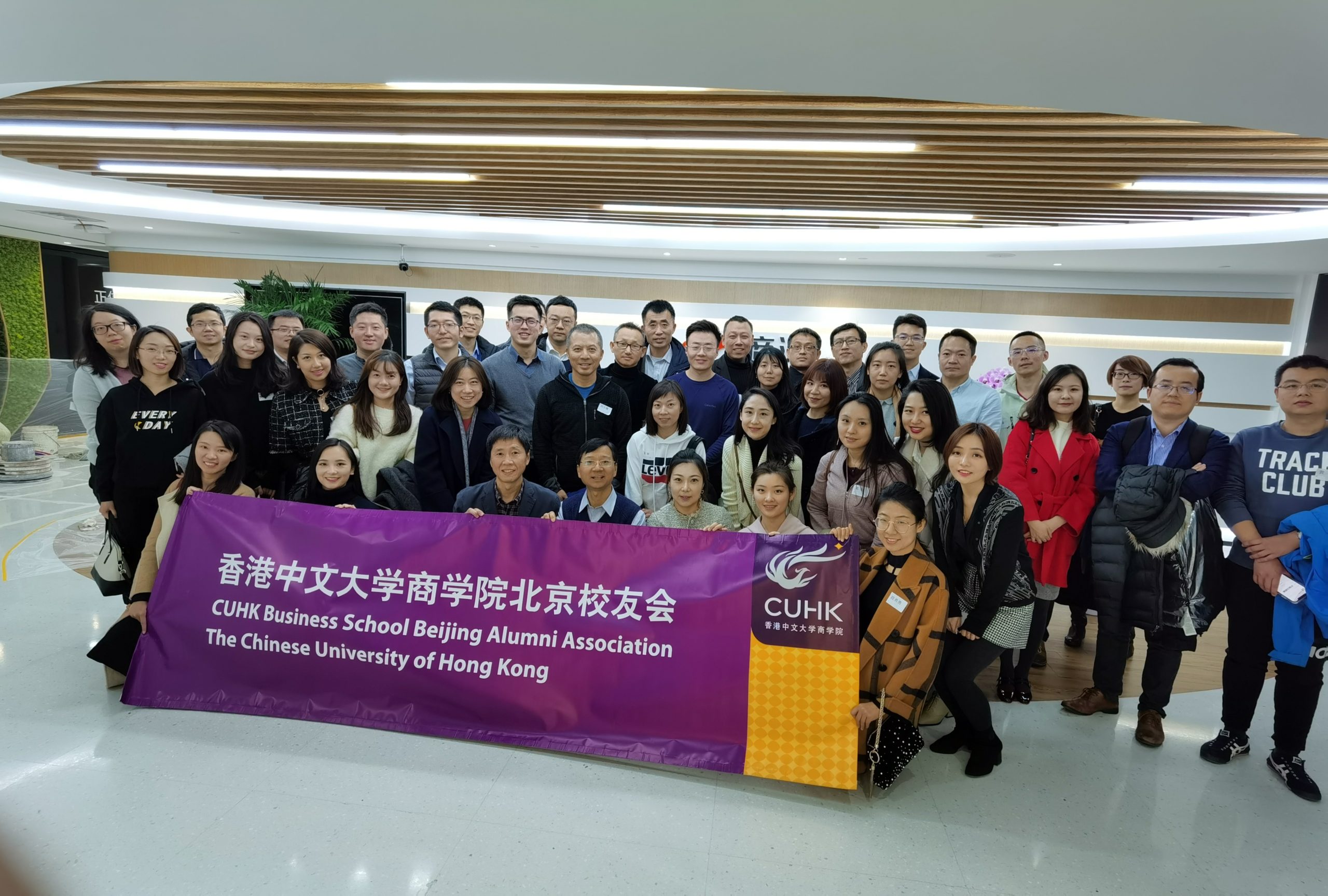 In 2019, members of the Beijing AA paid a visit to SenseTime Group Limited (SenseTime), which is founded by Professor Tang Xiaoou from the Department of Information Engineering.
Committee Members of the CUHK Business School Beijing Alumni Association
President
Michael Ma (BBA 1988)
Committee Member
Felix Liu (BBA 1981)
Alice Chan (BBA 1981)
Alec Kong (BBA 1987)
Hilson Ng (BBA 1971)
Guozhen Feng (FMBA 2011)
If you wish to connect with/ join the Business School Beijing Alumni Association, please add President Michael Ma (skycity2012hk) via WeChat. After verifying your alumnus identity, he will add you to the Beijing WeChat group.
CUHK Business School MBA Alumni Association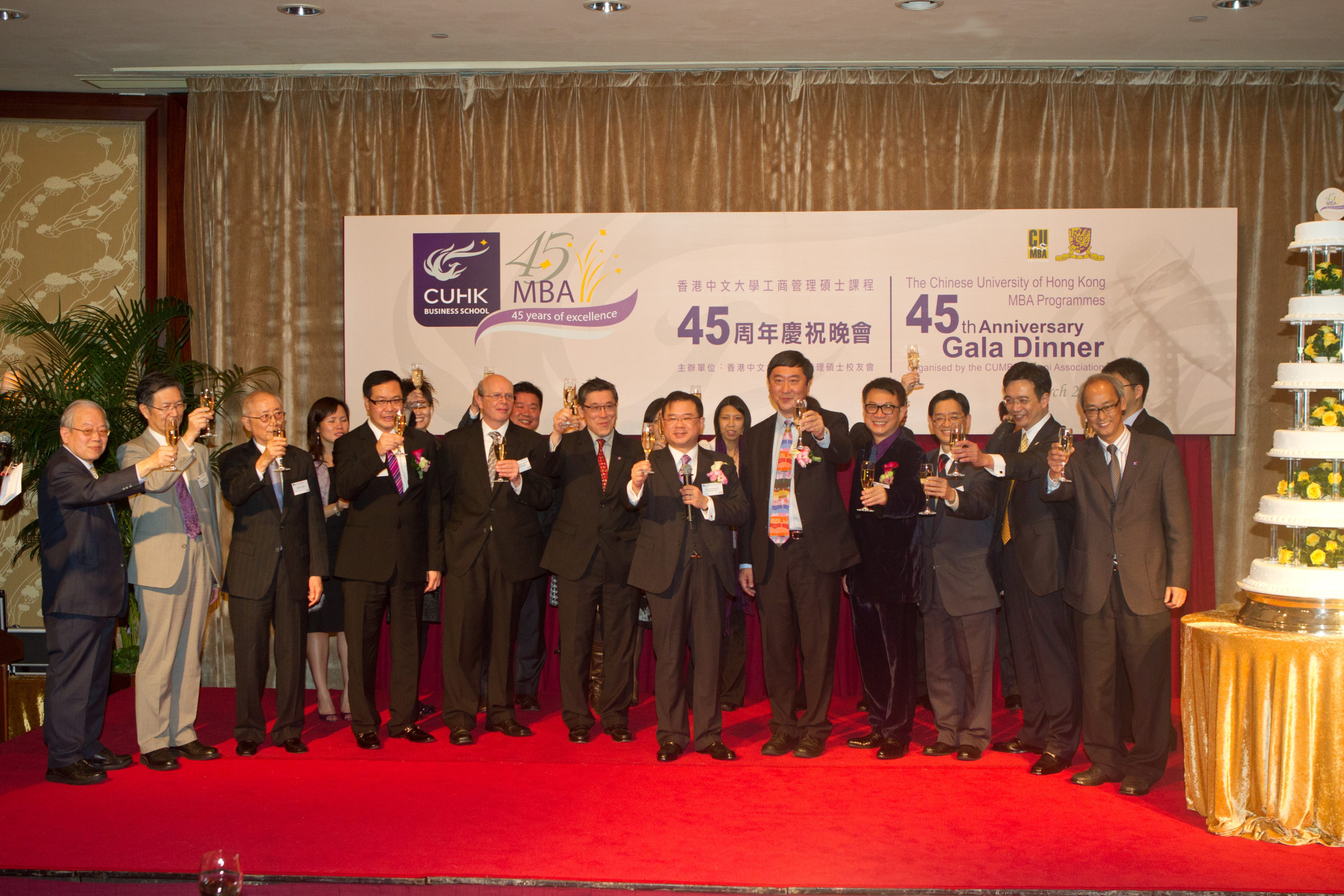 Established in 1997, the MBA Alumni Association of the CUHK Business School (MBA AA) has around 4,000 registered members currently. Its president, Armstrong Lee (BBA 1993, MBA 1995), is aspired to uniting MBA alumni from different modes on MBA studies.
Dialogue with the President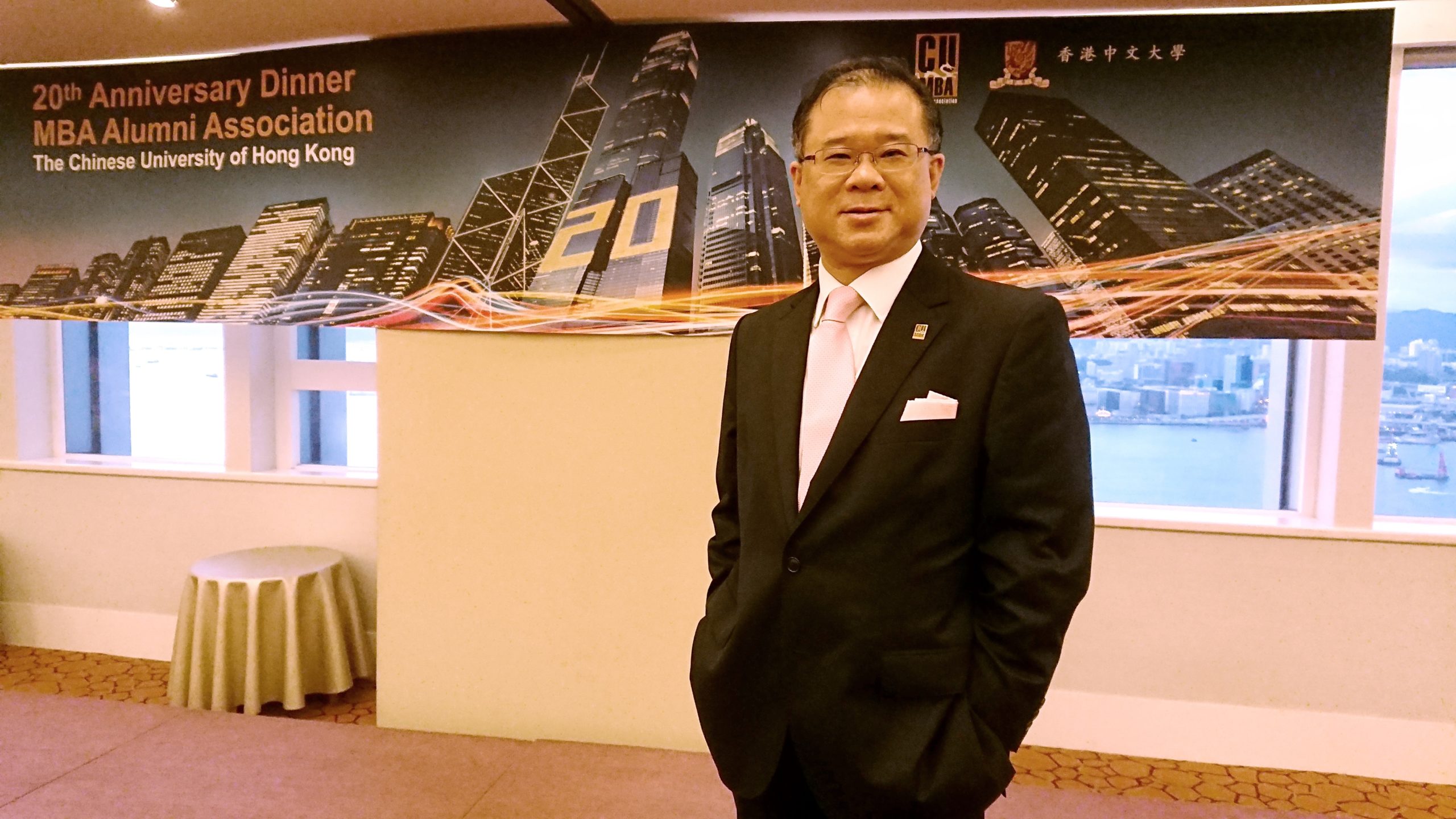 Q1. What is your current job? Please briefly describe your professional work scope or responsibilities.
I am currently the Managing Director of Worldwide Consulting Group Company Limited, a seasoned human resource management and consulting planning expert. I have served as a senior executive in many renowned companies in the retail, information technology, and insurance industries. I was a columnist for the Hong Kong Economic Journal and the author of the book Successful Career Path. Currently I am a columnist for Master Insights and am730.
In respect of public services, I am now Chairman of Hong Kong Education City, Member of the Finance Committee of the Chinese University of Hong Kong, Shenzhen (CUHK SZ) as well as the Board Member of the Muse College at CUHK SZ.
Q2. When did you become the President of the MBA Alumni Association and what is your vision for it in the wider alumni community?
I was elected the President of CUHK MBAAA in 2011. With about 4,000 paid and registered members, CUHK MBA AA is one of the largest alumni organisations in the CUHK alumni family. I am dedicated to uniting MBA alumni from different modes on MBA studies, such as full-time MBA, part-time MBA, EMBA, OneMBA, EMBA (Chinese), FMBA, MBA in HealthCare, etc.
Q3. What kind of activities/ engagement does MBA Alumni Association usually organise, or can you introduce to us some of the highlight activities in the past?
We organise different activities for different generations of alumni, e.g. seminars/ talks around the topics of investment, fortune telling, career planning, etc., as well as interest classes on music appreciation, dessert making, wine tasting, coffee tasting, art jamming, Thai boxing, etc. Besides, we have also hosted social activities, networking dinners and family-based outdoor activities for our members, organised four study trips to mainland China, and launched the Elite Mentorship Programme in 2003.

Mr Paul Chan (MBA 1984) organised a Christmas party for children from underprivileged families at the official residence of the Financial Secretary in 2017.


MBA 50th Anniversary Gala Dinner in 2016
Q4. Can you share with us upcoming plans of the MBA Alumni Association in 2021/22?
We will be planning for a celebratory campaign for the 55th anniversary of the MBA programme and continue to engage and unite alumni from different modes on MBA studies.
Committee Members of the CUHK MBA Alumni Association
President
Armstrong Lee (MBA 1995)
Vice President

*listed in no particular order

Anthony Chan (EMBA 2012)
Alex Lee (MBA 2011)
Alexandra Lo (EMBA 2018)
Karen Ko (MBA 2012)
Stephen Sun (MBA 2006)
Bonnie Liao (MBA 2015)
Peter Yeung (MBA 2014)
Steven Pun (MBA 2018)
Edward Wong (MBA 2008)
If you wish to connect with/ join MBA Alumni Association, please contact them via aa-cumba@alumni.cuhk.edu.hk.
Alumni Association Series
CUHK Business School's alumni have established multiple alumni associations around the world. These associations, classified by programme and region respectively, offer strong support to the Business School. In the coming months, we will introduce individual alumni associations in the Greater China Region via the lens of their Presidents one by one, with a hope to facilitate better understanding and support among the alumni community.
As an alumnus, you are highly encouraged to join an alumni association to keep abreast of the latest updates of your alma mater and the alumni community. Ignite more possibilities by connecting to a larger network and a whole new realm of professional development/ academic opportunities!